If you're reading this article, chances are you're interested in riding a motorcycle but arent sure where to start. You might be asking yourself questions like, "Should I buy a motorcycle first or take the training class first?" or "Do I really need to take formal lessons, or can a friend teach me?" When youre brand new to riding, figuring out what steps to take to get into the saddle can seem overwhelming.
There is no one right way to learn how to ride, but there is a step-by-step process that's proven most effective in getting started. At Women Riders Now, we've been sharing this guide with women for more than a decade, helping hundreds of women get into the drivers seat of their first motorcycle. Our 10-step plan eliminates most of the "errors" new riders make when they have not been advised properly in the learning and buying process.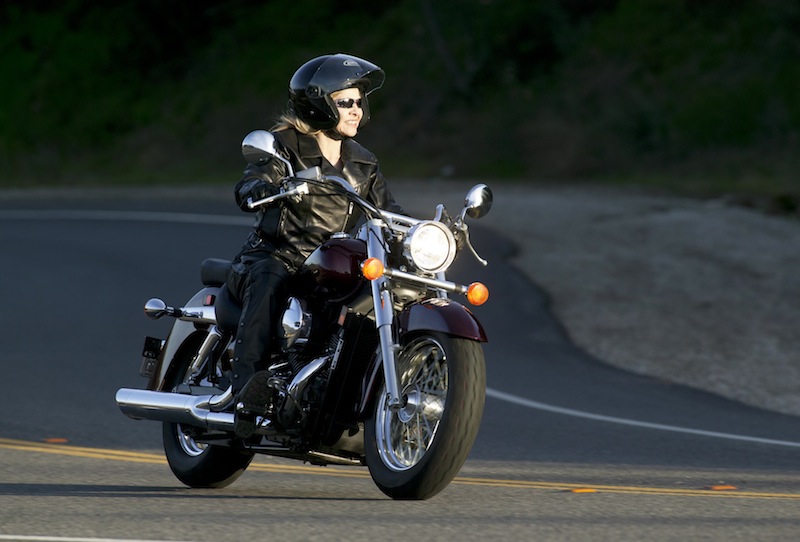 10-Step Plan to Achieving Your Dream of Becoming a Motorcycle Rider
Read below to learn the right way to get started with motorcycling. You may even want to print out this list and put it somewhere where you can refer to it on a regular basis.
Make a commitment, then set a goal.
Take a motorcycle training course.
Buy a motorcycle.
Research and purchase basic motorcycle riding gear.
Find a mentor and use the buddy system.
Rack up some miles and practice.
Plan on setbacks.
Research and purchase gear for a longer ride, both you and your bike.
Call yourself a motorcycle rider!
1. Make a commitment, then set a goal
Whenever youve made a commitment to do something in your life, you probably set a goal to achieve it. You will need to apply that same thought process to becoming a motorcycle rider. If you don't, you leave yourself open to procrastination. Decide on an exact date by when you want to have completed the motorcycle training class. Make sure the date is realistic and achievable. Is it two months, six months, one year? Set the date and write it down. If you've already taken the class, then set a goal by when you want to own a motorcycle. The key here is writing your goal down and then checking in with it on a regular basis.
2. Take a motorcycle training course
The MSFs Basic RiderCourse offers a very straightforward, proven method for learning how to ride a motorcycle. Motorcycle training classes are offered in all 50 states. The majority use standardized curriculum developed by the Motorcycle Safety Foundation (MSF). Harley-Davidson offers its own training course called The Harley-Davidson Riding Academy New Riders Course (formerly Riders Edge) that uses the same curriculum, but also includes specific information for Harley-Davidson motorcycles. Visit our story Motorcycle Training Classes for New Riders to learn more about these programs and how to find one near you.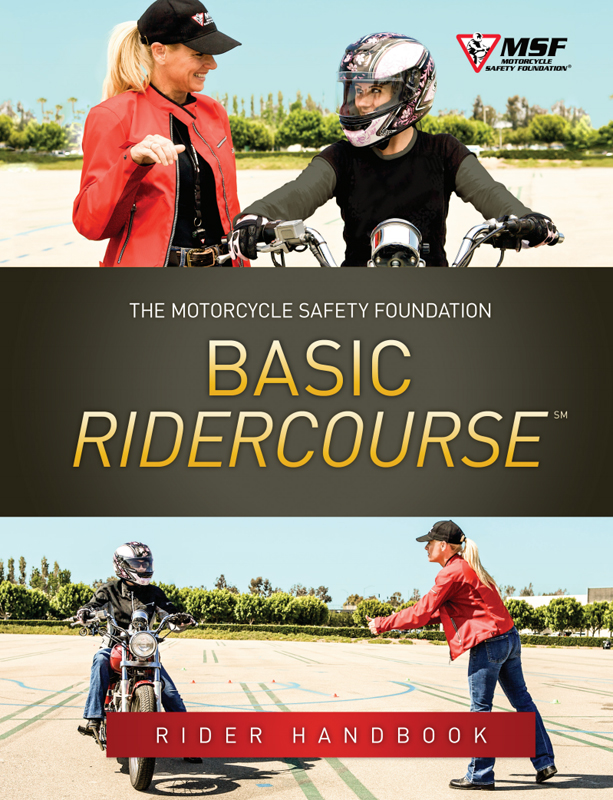 Below is some general advice on selecting your first motorcycle. For more in-depth advice, plus specific make and model suggestions, visit the Choosing Your First Motorcycle section of the WRN Beginners Guide.
The most important advice we can give new riders: Dont buy a motorcycle you don't think you can handle. Salespeople or misguided loved ones may try to convince you to choose a bigger motorcycle for your first bike. This is usually based on the belief that its less expensive to buy a "dream bike" straight off than to purchase a beginner bike to learn on and then a bigger bike later on. Problem is, when you're fresh from the MSF course, you will need a lot of practice to get used to the feel of a motorcycle under different riding conditions. It's likely you'll drop the motorcycle as you get used to its weight distribution, which may end up costing you the same amount in repairs as what you would have been spent on a used beginner motorcycle. So you're not really saving any money in the long run.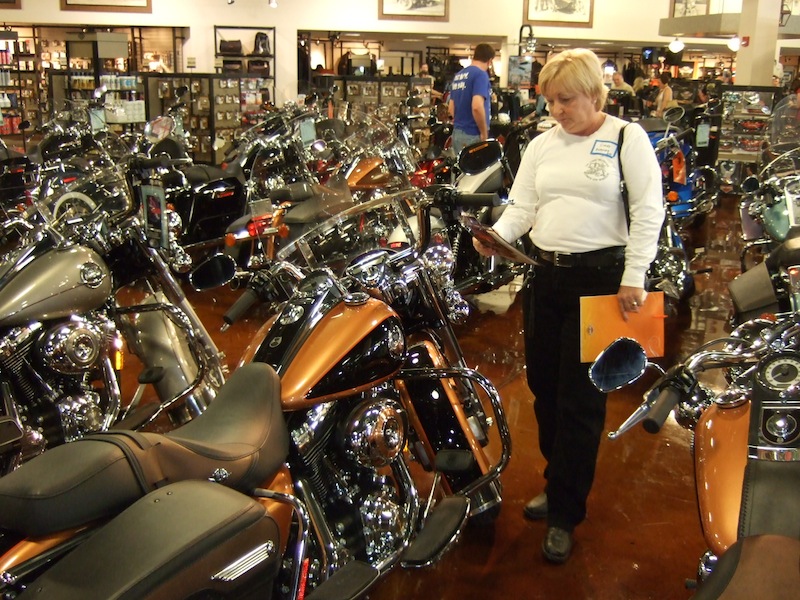 When you take the MSF basic beginners course, you'll likely find a mix of 250cc cruiser-style motorcycles and 250cc standard and sportbike styles. Try to get on both styles to help you decide if you want the more laid-back ride of a cruiser or the more upright and aggressive riding position of a standard or sportbike. This experience is invaluable in steering you toward the style of bike you want.
Buying a used beginner motorcycle is most riders best bet, and the best place to start looking is at a motorcycle dealership. Get as much information as you can in person, then start doing Internet research, visiting used motorcycle classified websites to compare prices.
If you decide to buy a used beginner motorcycle, you could spend anywhere from six months to more than a year practicing your skills before you're ready to trade it in for a larger, more powerful motorcycle. Buying a used beginner motorcycle gives you the opportunity to be a part of the motorcycle community with little financial commitment as you observe the different styles of motorcycles and the people who ride them.
This is the fun part—shopping for all your riding gear. Consult the What It's Going to Cost page of the WRN Beginner's Guide to help you figure out what riding gear you'll need initially and approximately how much it is going to cost. Visit a few motorcycle dealerships and find a salesperson you trust to direct you to gear that will work in many different riding conditions. There have been many advances made in riding clothing over the past few years, so it's important to know things like the difference between how leather will protect you versus a textile jacket, how to make one garment serve many purposes, etc. Visit the WRN Clothing Reviews section to read about gear we've tested and written about.
5. Find a mentor and use the buddy system
Find a rider who has more miles on his or her tires than you do to serve as a mentor—a person who can offer advice and steer you away from typical beginner mistakes. This step is not absolutely necessary, but it sure is nice to have someone to call when you're itching to go for a ride and you want to share it with a friend. Visit WRN's extensive list of Women's Motorcycling Clubs to find a group near you. Many work with new riders to mentor them.Skills you might practice together with a mentor or riding buddy include taking your first ride on the interstate, riding in the rain, pulling into a parking lot and parking the bike, and packing your motorcycle effectively. Your mentor can be a man or a woman, but just make sure this person possesses these two important qualities: compassion and patience. Without those, the person is not a mentor.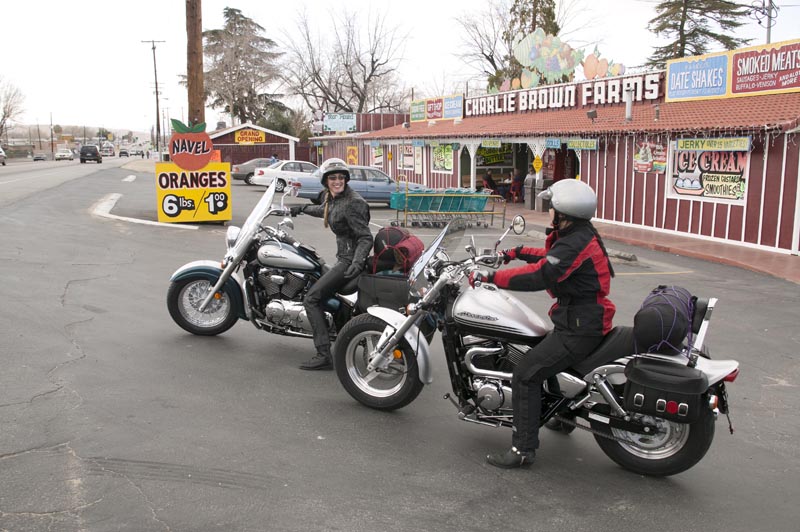 6. Rack up some miles and practice
The only way to become a better rider is to get out and ride. If you don't have time for day-long rides, then schedule short hops to your local dealership or some other nearby locations to start experiencing your motorcycle in different traffic and riding conditions. Set a short-term goal of riding 1,000 miles before a certain date. If riding on a street gives you the jitters, then have an experienced friend or partner drive your motorcycle to a big empty parking lot where you can practice your newfound skills. A large number of riders do this right after passing the MSF class in order to practice what they've learned without the distractions of traffic, so don't feel bad if you're not ready to hit the road just yet.
No one wants to hear that there are going to be setbacks, but if you start your riding life out with false expectations, you're setting yourself up to fail. Setbacks could be anything from a fear of getting on a busy interstate the first time to dropping the bike. Share any fears you have with a riding friend or mentor so he or she can help you overcome them. If a setback happens, allow yourself to learn from it and move through it gracefully.
8. Gear up for a long ride — both you and your bike
By "gearing up," we mean outfitting your bike and you for your first long-distance, overnight ride. You'll likely need a lot more luggage and riding gear than you've used on your short hops around town. Visit your local dealership to see what accessories are available for touring on your motorcycle (e.g., luggage rack, saddlebags, windshield). You'll also need rain gear and, if you plan on riding after dark, night-riding glasses. Find a trusted salesperson to advise you on what you'll need. Don't go overboard. For example, you might find that expensive pair of sunglasses someone talked you into buying doesn't hug your face properly, letting the air creep in on the sides and giving you watery eyes after hours in the saddle. Be sure to thoroughly test out all products and read reviews when possible. You can find reviews of riding gear, apparel, and accessories right here on WRN in the Clothing Reviews section, and products for your motorcycle in our Product Reviews section. Also check outreviews from our readers on a variety of apparel and products on the Your Reviews page.
Finally, be mindful of buying "luxury" items. Dealers find ways to pad basic purchases with items that may seem essential but are really unnecessary. Take saddlebag liners for example. These canvas bags go inside your saddlebags making it easier to take everything out of your saddlebags at once. In most cases, plastic garbage bags will do the trick for a fraction of the cost.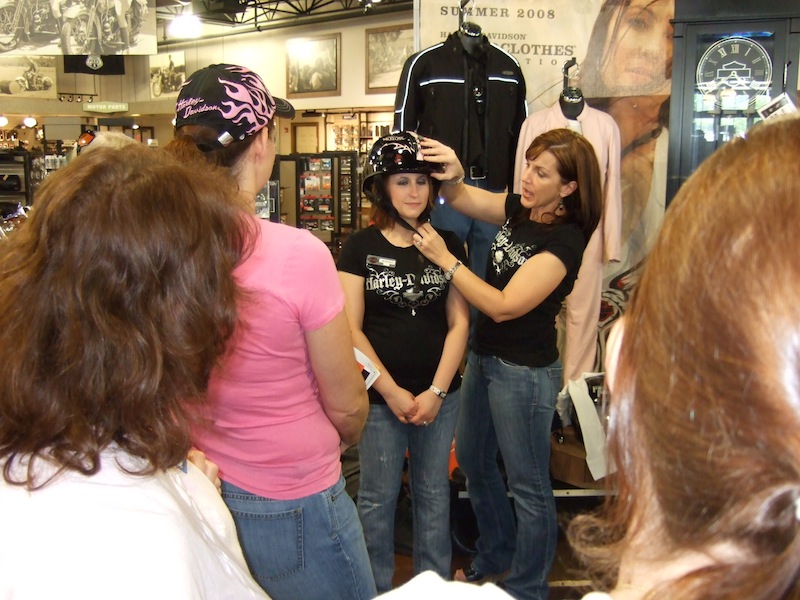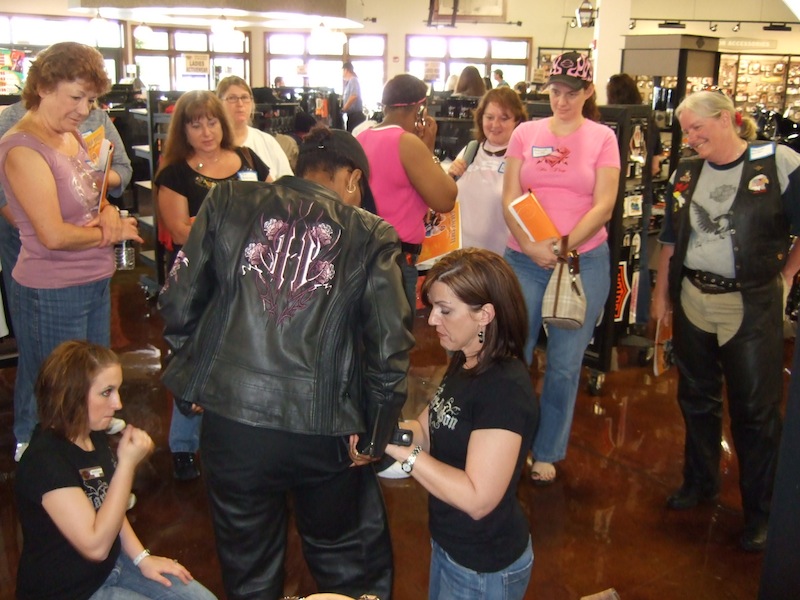 9. Go on your first overnight trip
One of the most exciting times for a motorcyclist is going on that first overnight trip. Half the fun is planning what gear and accessories you'll need, acquiring those items, and then mapping out the route. The rest of the fun is starting your engine and heading off in search of your first big motorcycle adventure—and it's always an adventure.
Find a friend or two to go on that first overnight trip with you. You can certainly do it alone, and many women have like this woman who shared her story with us here, but going with a friend will likely be more fun and take some of the edge off. There's nothing like hitting the road with a friend in the saddle of your own motorcycles, stopping when you want, taking in the sights, and enjoying the freedom and empowerment that comes from riding. You've dreamed of this moment—this is your chance to do it.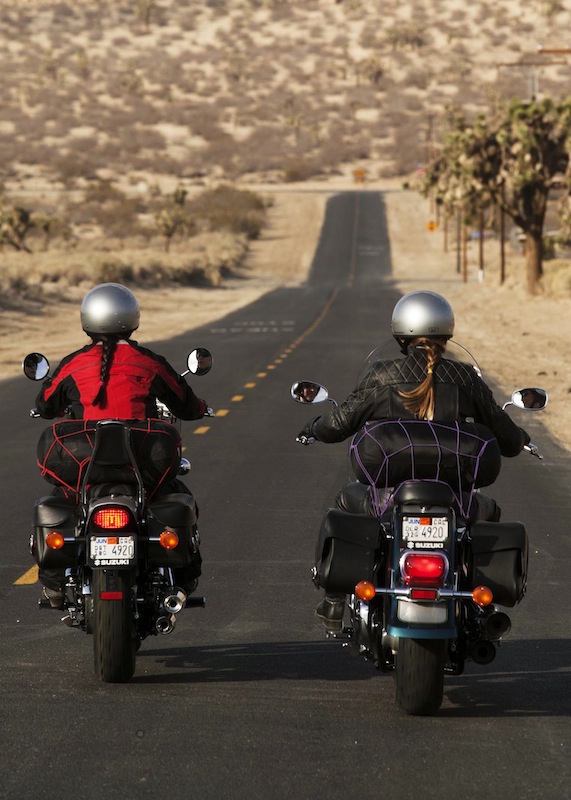 10. Call yourself a motorcycle rider
You can certainly call yourself a motorcycle rider the day you pass the MSF course, but if you're like most people, you'll really start to feel like a rider after that first overnight trip. You will have created a new identity for yourself. You're a motorcycle rider! Now share your experience with others. Be a mentor to someone else and start the cycle over. You have the knowledge, you have the bike, you have the gear and accessories, and you're racking up miles and experience. Share the passion with others. Here's a great story by one of our readers on how she learned the right way using our step-by-step process.And be sure to check out stories from our readers in the Your Stories section where you can read first hand how others made their dream of riding a motorcycle come true.