Looking to accessorize your bike (or yourself) for the summer? The gadgets and motorcycle-themed apparel from these tried-and-trusted companies may be just what you need out on the road this riding season. Read on for the latest accessories and apparel on the market for women riders.
Rider-to-Rider Communication, Made Easier Than Ever
Just when you thought Cardo Systems was done inventing new ways to communicate with your riding buddies, the innovative company has added more bells and whistles to
its state-of-the-art helmet communication system
. The new scala rider G9 allows for conversations for up to nine riders, a great tool to have along on those group rides.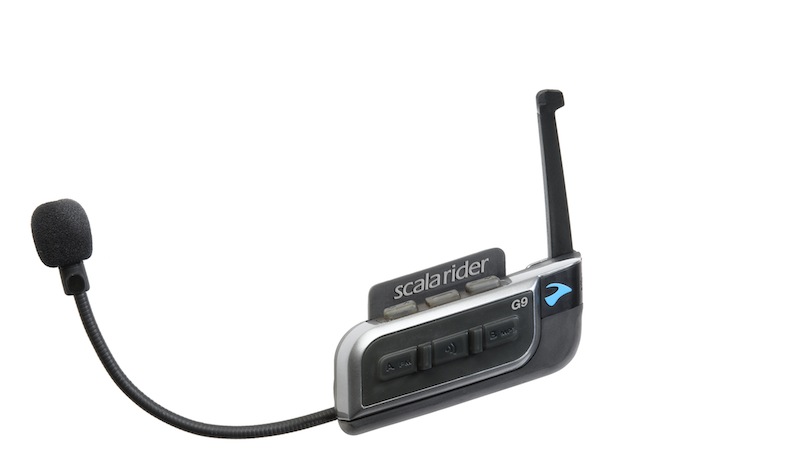 The intercom conference mode on the G9 allows conversations between riders up to a mile apart, including four-way conversations between two drivers and two passengers, three-way conversations between three separate riders, and two-way rider-to-rider or rider-to-passenger conversations. The new "One+8" intercom toggling mode enables riders to call fellow G9 riders by voice tag and to toggle back and forth between up to eight other users riding in range. G9 users can also make spontaneous connections to any scala rider G9 or G4 user within range, while the new "Cardo Community" web platform on the device gives users an online venue to plan rides and meet ups with fellow riders. Check WRNs review of the G9s predecessors, the G4 and the G2.
The scala rider G9 is now available at select distributors, retail outlets and specialty shops. For more information, visit
CardoSystems.com
.
Protect Your Phone from Rain While Riding
Here's an ideal way to protect your bike-mounted phone or iPod from rain and water. The new eCaddy Ultra universal waterproof phone mount from Leader Motorcycle Accessories is easy to install and has a clean and streamlined look that will complement any motorcycle.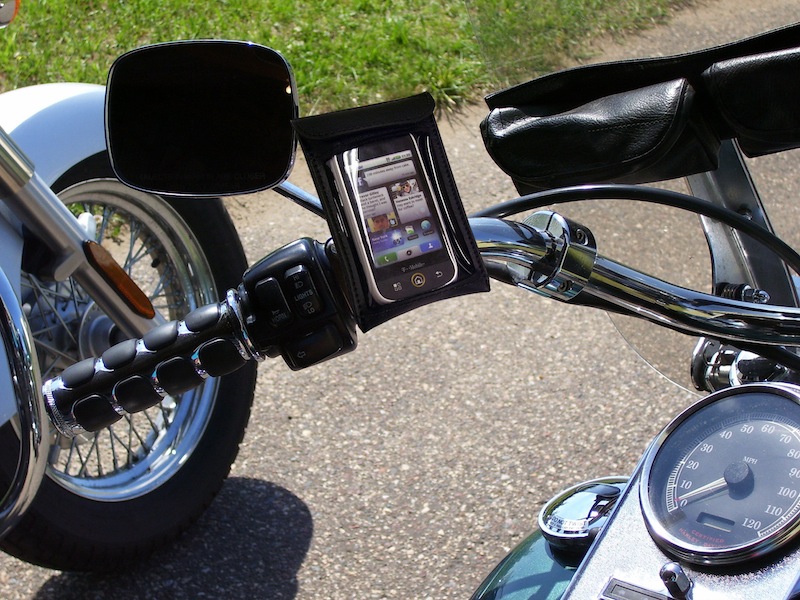 The cornerstone of the eCaddy Ultra is the "ultra-swivel feature" that gives the mount unlimited positioning ability, meaning the rider will never have trouble seeing the phone or iPod. This feature also allows the phone or iPod to be mounted vertically or horizontally to accommodate functions like GPS. Meanwhile, the "ultra plate" on the eCaddy Ultra holds everything together, using four holes that "mate" to the back of the waterproof cover, ensuring that the phone will never come loose from the mount.
For more details about the eCaddy Ultra and to purchase, visit Leader's motorcycle phone mounting guide at LeaderMotorcycle.com/PhoneGuide.
Updated April 16, 2014:SPECIAL OFFER FROM LEADER FOR WRN READERS!
$10 off any purchase of $100 or more. Enter code WRN at checkout. Expires November 30, 2014.
This Summer, Be One of "Those" Girls
Proudly tell the world you're one of "those" girls with VaVaVroom's spring 2012 apparel. The "Those Girls" collection is VaVaVrooms signature line—and one of the most popular line of womens motorcycling T-shirts out there—with apparel featuring a woman and a cruiser-style motorcycle that reads, "Im One of Those Girls." As part of the company's spring line, the popular Those Girls Ladies Fitted Tee is now available in light pink, as well as in the original black, for $25.99. The "Those Girls" line catering to female sportbike and sport-touring riders has also been expanded to include two new styles—the Relaxed Fit V-Neck Long Sleeve Tee (pictured below) and the Fitted Wide Strap Tank for $29.99.
| | |
| --- | --- |
| The new Those Girls Sport Bike Edition Ladies Relaxed Fit V-neck Long Sleeve Tee is a classic, durable tri-blend (polyester, cotton and rayon) V-neck tee in black with hot pink detail. It's priced at $34.99. | The Urban Legend Ladies Fitted Long-Sleeve Burnout Combo Tee is silk-screened and made of 100-percent cotton-combo sheer jersey with a polyester/cotton blend burnout on the sleeves. Retail price is $37.99. |
Also new from VaVaVroom is the Chicago Rides Line, featuring a black long-sleeved tee with silk-screened red stars meant to evoke the riding spirit of Chicago (retail price $37.99). And women riders looking for casual elegance in a riding tee will love the soft burnout cotton lighting up the city skyline on the new Urban Legend Tee, pictured above.
For more information and to purchase any of the items from its spring 2012 collection, visit VaVaVroom's Web site at
VaVaVroomOnline.com
.
Related Articles