Women Riders Now (WRN) is the #1 (number one) resource for motorcycling news and reviews from a female perspective. We are a web-magazine only and our content is available here to read online for free; there is no print version of Women Riders Now. The year 2019 marks our 20th year in business, making WomenRidersNow.com the longest running and most comprehensive resource for female motorcyclists anywhere.
If you are interested in advertising or partnering with us to reach women motorcycle riders, today's most powerful demographic in motorcycling, visit the Advertise With Us page.
Our site gets updated with stories and information that all riders, women or men, can appreciate, and our tagline, "Motorcycling Lifestyle, For Women, and Men Who Ride With Women" reflects that. We also offer a comprehensive Beginner's Guide for anyone interested in becoming a motorcycle rider. Staying up-to-date with WRN is easy, whether through signing up for our WRN Newsletter or by following us on Twitter, Facebook, Instagram, and Pinterest.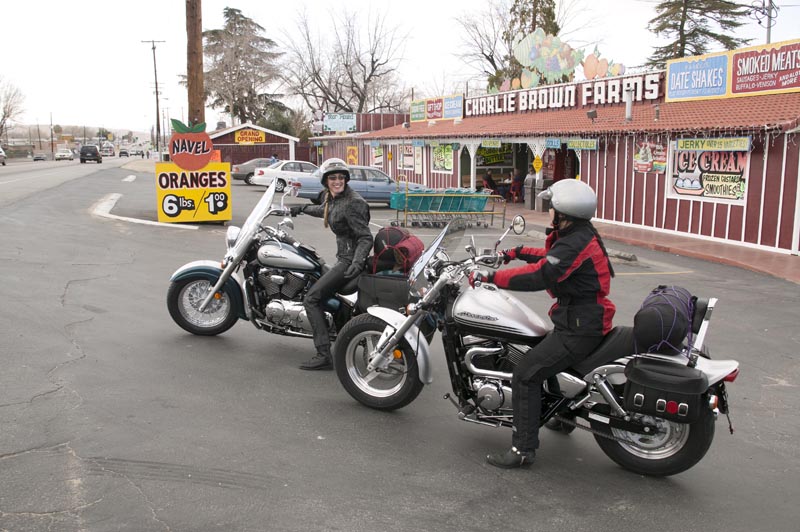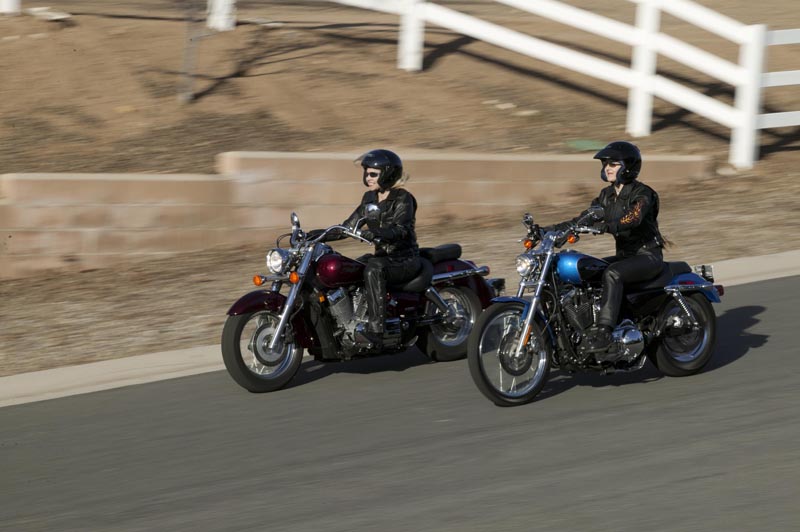 Women and Motorcycling Statistics (updated November 30, 2018)
Why is there a need for an online magazine like WRN? Because a new generation of riders demands it! The growth of the female riding population is one of the biggest shifts taking place in the motorcycling industry with continued increases over the last decade. Check out the 2018 statistics from the Motorcycle Industry Council (MIC), the trade group that tracks the number of women in motorcycling.
In 2018, the estimated number of motorcycles owned by females is 19 percent. Owners includes riders and passengers of any motorcycle registered in the name of a woman.
Nearly 1 in 5 motorcycle owners is female.
The numbers of younger women getting into motorcycling is growing with 22 percent of Gen X motorcycle owners being women, and 26 percent of Gen Y motorcycle owners women.
Women motorcycle owners spend, on average, more money on motorcycle accessories, modifications and repairs than men.
The data suggests, according to the MIC, that women could soon make up one quarter of motorcycle owners. Read our complete story on the increase of women motorcycle owners and riders here.
Original Text posted in 2014
Look at these 2014 statistics from the Motorcycle Industry Council, the industry trade group that tracks the number of women in motorcycling.
In 2014, the estimated number of motorcycles owned by females is 14 percent, a 50 percent increase over the last 10 years.
Nearly *25 percent of people who swing a leg over a motorcycle are female, this includes passengers, which means at a minimum 25 percent of purchases are made or highly influenced by women. The powersports industry is estimated to be a $23 billion industry, and women are responsible for $6 billion plus in industry sales. *Please note this statistic doesn't mean women account for 25 percent of all riders as it is commonly misquoted.
61 percent of women motorcycle owners ride a cruiser-style motorcycle, according to a latest survey conducted by Women Riders Now.
To see more statistics on women riders from 2014 available from the Motorcycle Industry Council, including the breakdown by age, read our story here.
Why an online magazine aimed at women?
Although the love of motorcycling is universal to those who ride, most women experience the sport differently than men. Women often learn to ride differently, have different requirements when choosing a bike, and face different mental hurdles when it comes to getting into the sport.
And while the number of women riders continues to increase, those women—whether they're new or experienced riders, passengers, or curious non-riders thinking about taking the driver's seat—are not targeted by any large-scale national media outlet. Surveys have shown that readers of motorcycle magazines are 97 percent male, and so the editors of those magazines typically cater to a male audience.
So where does a woman rider go to find information about beginner-friendly motorcycles, female-friendly motorcycling gear and apparel, and stories that speak to her experience? Since its launch in 2006, WRN has existed to fill that void, offering a wealth of information for women at all stages of motorcycling.
What We Offer
WRN's mission is to provide the most up-to-date and comprehensive motorcycling news and reviews to the female riding population. By doing so, we aim to educate and inform the motorcycle industry and general public on the growth and impact of the female riding population.
Our contributors, most of them leading female motorcycle journalists, have helped WRN become one of the only places on the web to find in-depth motorcycle reviews and motorcycle product and apparel reviews from a woman's perspective.
Because we know female motorcyclists love to connect and share with one another, we have a robust "comments" section below each story that allows readers to not only post their thoughts, but up to three photos as well. Often our stories start the conversation, and our readers continue it through the comments.
Looking for other women to ride with? Our National & Regional Riding Clubs page offers the most comprehensive list you'll find of women-only riding clubs around the United States. And with the WRN Calendar of Events, you'll be in the loop about the biggest woman-centric motorcycle rallies, rides, and track days scheduled around the country.
New to motorcycling? Anyone just getting into the sport should check out the WRN Beginner's Guide, where we guide you from start to finish on how to enter the world of two-wheeled riding.
The Standards We Adhere To
WRN is an online magazine that adheres to the highest standards in journalism. Like most print magazines, we are supported through advertising. We do not favor any one brand. We promote responsible riding and the wearing of proper riding gear. When we have control over the content of photo shoots, our riders wear proper gear at all times. Occasionally, we receive photos from contributors who are not wearing proper gear, which we post at our discretion. For more information, visit our FAQs page.
Our Team
The founder of Women Riders Now (WRN) is veteran motorcycle industry journalist, marketer, and spokesperson Genevieve Schmitt. Genevieve set the mission and vision for WRN when she launched the site online back in 2006. (The concept of a female focused motorcycle resource owned and/or managed by Genevieve technically started in 1999 when she was asked to turn around a fledgling women's print magazine, Asphalt Angels, in 1999. That evolved into Woman Rider magazine, of which Genevieve was founding editor.)
Today, editorial and marketing efforts at WomenRidersNow.com are performed by a team of journalists and ad sales representatives led by the WRN Leadership Board, which is co-chaired by veteran motorcycle industry executive Sarah Schilke, and veteran motorcycle industry entrepreneur and land speed record holder Erin Sills. Serving as editor is Tricia Szulewski, a well-known motorcycle journalist, who also contributes articles and heads up creative design for the leading V-twin motorcycle magazine, American Iron. To read more about the behind-the-scenes staff, visit Our Staff page.
To reach a member of our editorial and marketing team, visit the Contact Information page.
Interested in Advertising? Visit the Advertise With Us page to learn more.