Hear From Inspirational Women
Since we first got on two wheels, women motorcycle riders have been breaking the mold and paving new roads for others like us.
In our Women to Watch series, WomenRidersNow.com celebrates tomorrow's pioneers: those who are breaking from tradition and finding new ways to set the stage for future generations of women riders. From emerging designers to racers, community organizers, and ordinary people starting extraordinary things, join Women Riders Now as we learn more about these incredible women and what they have in store for riders like us.
Episode 1: Lauren Trantham, Founder of Ride My Road
"I became obsessed with this notion that no one is exempt from abuse. I wanted to take my camera and my bike and go out on the road and photograph other people who had been caught up in cycles of abuse. I felt that maybe if I found out how they healed, then I could heal. And I formed a question in my heart: 'Can you heal a broken heart through helping others?'" —Lauren Trantham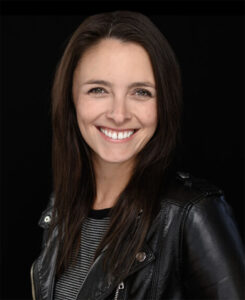 In 2016, Lauren Trantham hit the road on her Ducati Monster, seeking solace from an abusive marriage. Along the way, she met and photographed survivors of human trafficking, providing them with a means of empowerment by showing them their own inner beauty reflected in a photograph.
Today, Lauren's journey of self-discovery has blossomed into a full-blown nonprofit, Ride My Road (RMR). RMR is dedicated to raising awareness around human trafficking, and calling attention to how prevalent this crime is within the United States. "Sex trafficking is a billion-dollar industry in the U.S. and is the country's fastest-growing crime," she says. "It's something we tend to think of in our culture as happening in other places, but I was shocked to learn how prolific it is in the United States."
In this episode of Women to Watch, we speak with Lauren about her own journey of self discovery and how it led her to be the motorcycle industry's champion of survivors of human trafficking. And if you want to support her cause, you can do so by donating here.
Do you know someone doing great things in motorcycling and beyond? We would love to hear from you. Email us at Info@WomenRidersNow.com and let us know about her.