The Women to Watch audio series celebrates tomorrow's pioneers: those who are breaking from tradition and finding new ways to set the stage for future generations of women riders. From emerging designers to racers, community organizers, and ordinary people starting extraordinary things, join Women Riders Now as we learn more about these incredible women and what they have in store for riders like us.
Episode 4: Joanne Morra, Engines for Change Toronto Rep & Animal Activist
"I think I've always had a very conflicted relationship with the idea, 'Do I want to fit in or do I not want to fit in? Am I more comfortable being a misfit and a little bit misunderstood and really being myself, which is quite different from the norm?' I was always conflicted." —Joanne Morra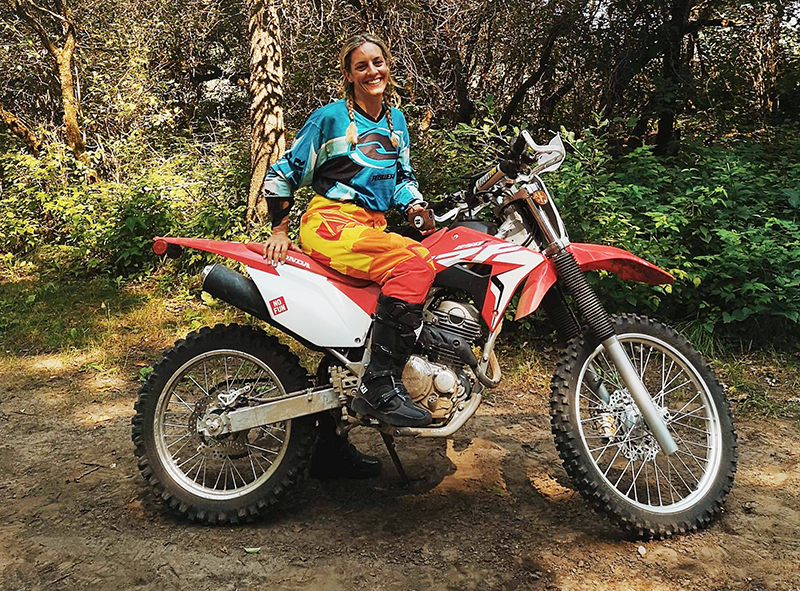 From working as a forklift driver, to a bunny cuddler, to a professional singer, to an art teacher, Joanne Morra has lived many lives. But through it all, she has maintained a sense of pride in being an outsider, as well as an insatiable desire to live a life of service. Joanne has spent the last 30 years of her life building homes for victims of natural disasters, saving kittens from a feral life on the streets, and using her own life experience to show young people that there is more than one way to live.
A newer rider, Joanne recently became the Toronto representative of Engines for Change (in fact, this interview contains her official inauguration). As she continues to pave the way for the next generation, she will continue to balance her fierce independence with the mentorship roles that she is assuming. "It's not going to be for everyone, but I'm there for those who are like me."
Do you know someone doing great things in motorcycling and beyond? We would love to hear from you. Email us at Info@WomenRidersNow.com and let us know about her.
More Women to Watch Episodes