The Women to Watch audio series celebrates tomorrow's pioneers: those who are breaking from tradition and finding new ways to set the stage for future generations of women riders. From emerging designers to racers, community organizers, and ordinary people starting extraordinary things, join Women Riders Now as we learn more about these incredible women and what they have in store for riders like us.
Episode 2: Jess Cervellon, Co-Founder of MotoXMission
"It was a very dark period in my life. I didn't know who I was, I didn't know what I wanted. I had no friends. The City of Angels was a really terrible place." —Jess Cervellon
Three years ago, a brand new Honda Rebel 300 sat in Jess Cervellon's living room. Despite having her motorcycle license, Jess was so afraid of riding her bike through Los Angeles that the bike served as nothing more than a household prop for casual photo shoots. But as she encountered the women's riding community, Jess found not only the confidence to ride, but to blossom into one of today's most promising leaders in motorcycle grassroots organizing.
In this edition of Women to Watch, we learn how this self-proclaimed "daredevil who's also a scaredy cat" overcame her own internal battles, co-founding MotoXMission, an organization that uses motorcycles as tools for social change. As she builds her own legacy, Jess offers all riders her personal mantra: "If there's something that you want to do, and you don't think that you can do it … you definitely can."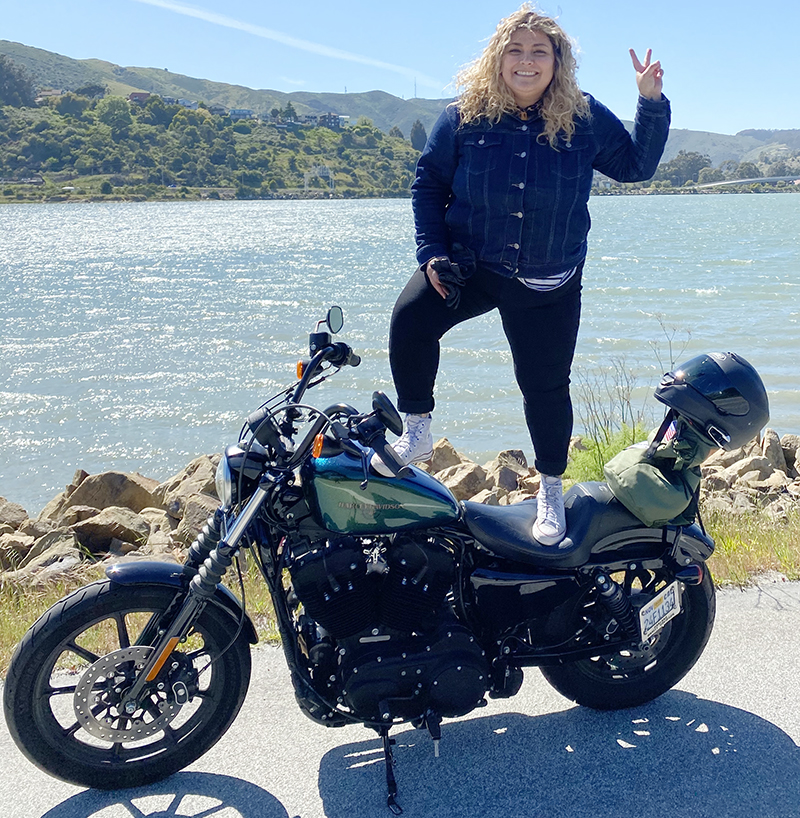 Do you know someone doing great things in motorcycling and beyond? We would love to hear from you. Email us at Info@WomenRidersNow.com and let us know about her.