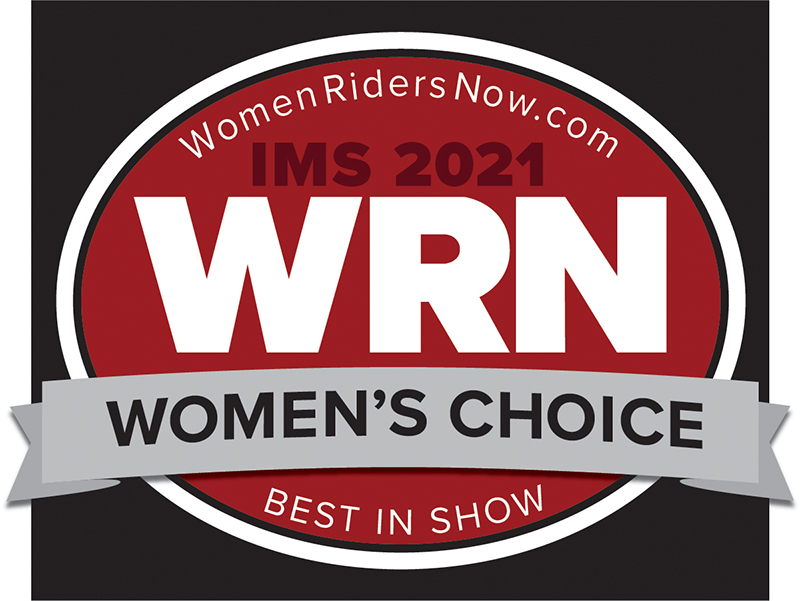 As I reported in my wrap-up article about the 2021 IMS Outdoors (IMSO) festival, WomenRidersNow.com distributed ballots to attendees to vote for their favorite companies and products at three shows: Northern California (NorCal), Pennsylvania (PA), and the final show in Southern California (SoCal). With hundreds of votes to count, we tallied it all up and saw a common theme: women riders love apparel and gear.
You may notice that some categories don't have winners. Sadly, not all the vendors brought gear for women such as gloves or boots. Even the biggest tent, Cycle Gear, only had a tiny rack with a couple women's jackets. Common guys, it's time to wake up and look around at who is walking around with purses, ready to buy!
WRN sends its sincere congratulations to all the winners. Thank you for paying attention and serving the wants and needs of women riders. We continue to prompt consumers to use their dollars wisely and support those who recognize them before going to the competition.