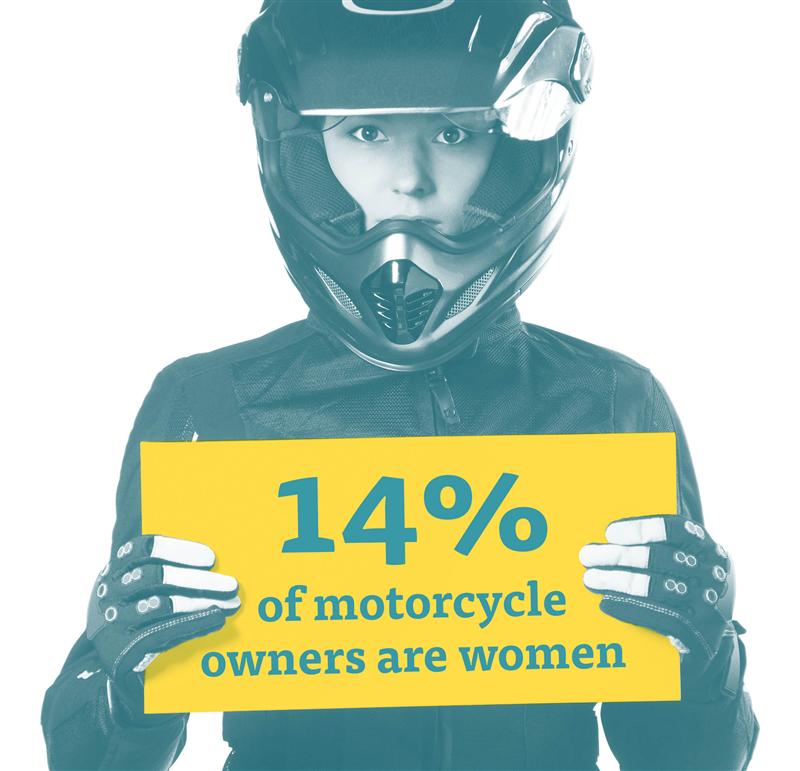 Female motorcycle ownership is at an all-time high according to the latest data from the Motorcycle Industry Council (MIC). The MIC's most recent motorcycle owner survey found that women account for 14 percent of all U.S. motorcycle owners, well up from the 8 percent reported in 1998.
"Women continue to embrace motorcycling like never before," said Sarah Schilke, national marketing manager of BMW Motorrad USA and chair of
PowerLily
, a group consisting of female motorcycle industry professionals. "Of the 9.2 million motorcycle owners, more of them are women than we've ever recorded. In fact, the number of female owners more than doubled from 2003 to 2014.
"I'm excited to see the numbers prove the growth that I have been witnessing among women and motorcycling over the last decade," says Genevieve Schmitt, founder and editor of this online magazine. "
Women Riders Now
launched online 11 years ago to serve this growing — and influential — market of riders, and just as the number of women motorcyclists has grown, so has our readership. We have more women motorcycling events
on our calendar
than ever before, and our
list of womens motorcycling clubs
is the largest it has ever been."
Among younger generations of owners, the percentage of women is even higher. Slightly more than 17 percent of Gen X owners (ages 36 to 50 now), and 17.6 percent of Gen Y owners (ages 18 to 35 now) are women. Among Boomer owners (ages 51 to 69), women make up 9 percent. Generation X is defined as those born after that of the Boomers, from the early 1960 to the mid 1970s. Generation Y is defined as those born in the 1980s and 1990s. And Boomers or "Baby Boomers" as the group is often called, are those born between 1946 and 1964.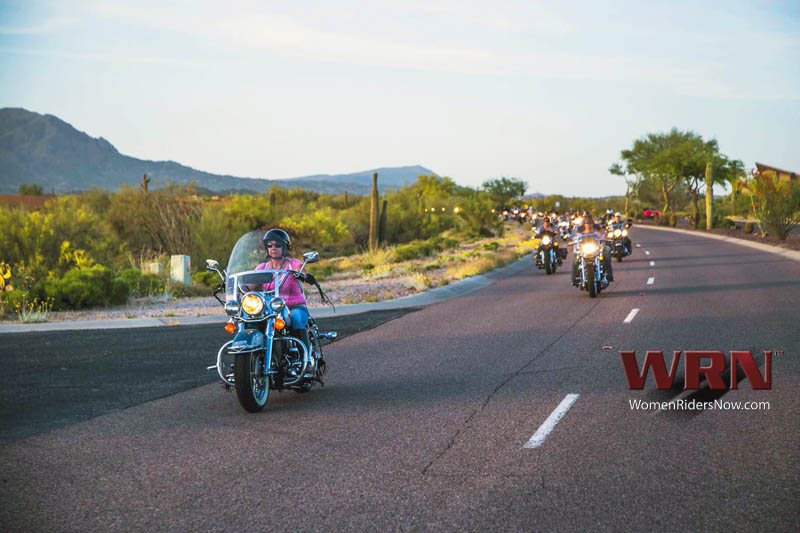 "It's encouraging that we're seeing more women among the riders who are entering the sport," says Schilke. "Motorcycling is for anyone and that's being recognized by younger generations and non-traditional customer segments."
The owner survey also revealed what type of bikes women prefer. Cruisers are the choice of 34 percent of female riders. Scooters rank a close second at 33 percent, followed by sportbikes at 10 percent.
In the survey of approximately 48,000 American households, women were also asked to share their top three reasons for riding motorcycles. They responded, "fun and recreation," followed by "sense of freedom," and "enjoy outdoors/nature."
When it comes to purchasing a motorcycle, women rate "fuel economy" and "test rides" as the most important decision-making factors.
The study revealed that female riders are safety conscious. While 60 percent of women took a motorcycle safety course, only 42 percent of men had any formal training. In some states motorcycle safety training programs, women make up 30 percent of the student population, or nearly one-third of all students.
"Im often asked what I attribute to the growth of women motorcycle riders," says Schmitt. "Well, there are many industry factors I could elaborate that make motorcycling more attractive to women, but the universal reason why females are taking up motorcycling in record numbers is because of what I call the copycat effect. A woman sees another woman riding a motorcycle and says, If she can do it, so can I!"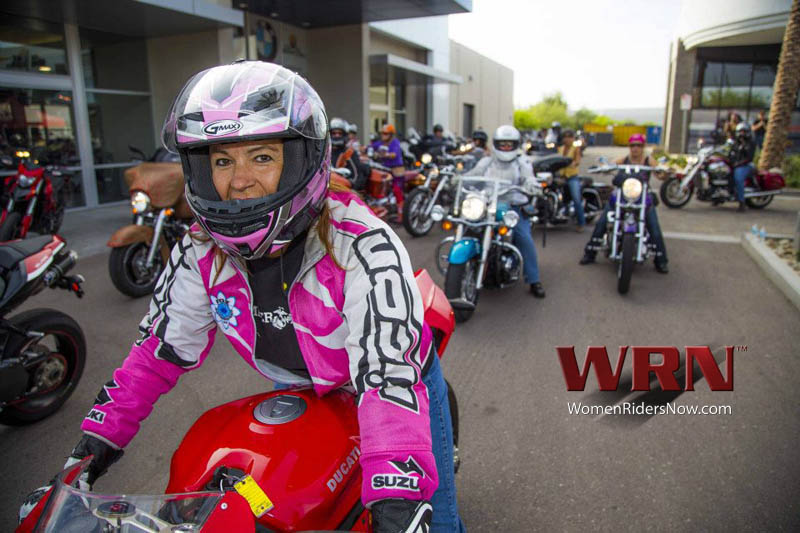 Other key survey results:
• The median age for female motorcyclists is 39 versus 48 for males
• More than 49 percent of women motorcyclists perform their own maintenance or have a friend or relative do it,
instead of taking their bikes to a shop
• New bikes are preferred over used by 57 percent of female riders
• 49 percent of female motorcyclists are married
• 47 percent of female motorcyclists have a college or post-graduate degree
The MIC motorcycle owner survey is free to MIC members, but can be purchased by non-members for $12,500.
The Motorcycle Industry Council exists to preserve, protect and promote motorcycling through government relations, communications and media relations, statistics and research, aftermarket programs, development of data communications standards, and activities surrounding technical and regulatory issues. As a not-for-profit national industry association, the MIC seeks to support motorcyclists by representing manufacturers, distributors, dealers and retailers of motorcycles, scooters, ATVs, ROVs, motorcycle/ATV/ROV parts, accessories and related goods and services, and members of allied trades such as insurance, finance and investment companies, media companies, and consultants.
The MIC is headquartered in Irvine, Calif., with a government relations office in metropolitan Washington, D.C. First called the MIC in 1970, the organization has been in operation since 1914. Visit the MIC at
mic.org
.
Related Articles
Harley-Davidson Leading Sales Among Women
Women Who Ride Are Happier Than Those Who Dont
Selling to Women: Female Only Motorcycle Events