After successfully training more than 350,000 new riders over 14 years, Harley-Davidson has rebranded its Rider's Edge training course with a new name and a new motorcycle as of May 2014.
The Harley-Davidson Riding Academy will use the same customized version of the Motorcycle Safety Foundation (MSF)-approved rider training experience it has used since 2000 when the program was launched guiding students from the classroom to the street with an emphasis on building confidence.
The Harley-Davidson Riding Academy New Rider Course provides nearly everything students need to take the first step on their motorcycle riding journey, including Motorcycle Safety Foundation (MSF)-certified instructors, use of a motorcycle to learn on and a minimum of 20 hours of combined classroom and range training with a guaranteed 6-to-1 student/instructor ratio. All students need to bring to class is appropriate riding gear.
Harley-Davidson Riding Academy students will learn to ride on the new
Harley-Davidson Street 500 motorcycle
. Its confidence-inspiring handling and agility, smooth powertrain and authentic
Harley-Davidson Dark Custom styling
not only appeals to young, urban riders around the world, but also make it an ideal vehicle for learning to ride.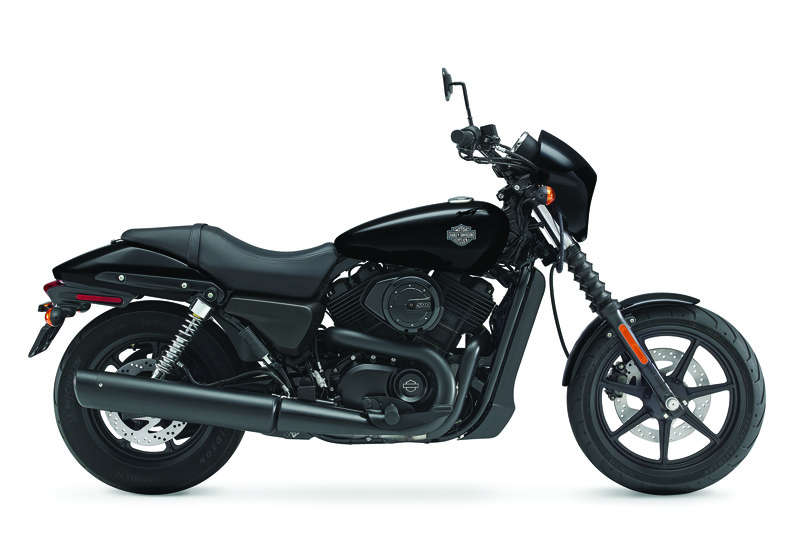 Additional features developed specifically for use in the Harley Davidson Riding Academy include an industry-first Power Limit Calibration that puts a ceiling on the vehicle's low-gear speeds, allowing only the maximum rate a student needs in the course, and a unique Vehicle Protection Kit that dispells student fears of damaging the vehicle in a tip-over.
"Instilling confidence is vital to preparing new riders to move from the classroom to the open road," Thundercloud said. "We designed everything—the experience, the curriculum and the equipment—to inspire that needed confidence and empower new students to have a ton of fun learning to ride on a Harley-Davidson motorcycle."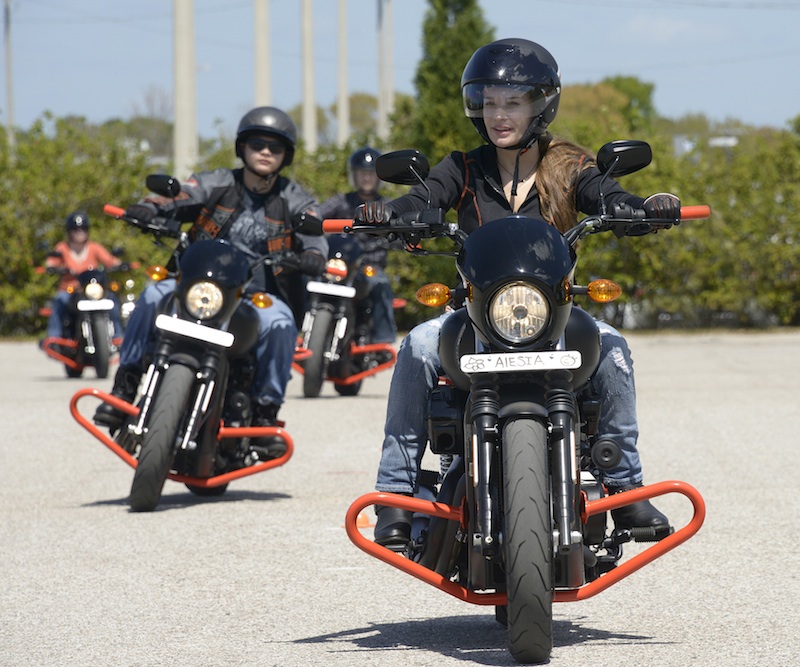 In many states, completion of a Harley-Davidson Riding Academy course can exempt riders from needing to take an additional road test before becoming licensed, and many insurance providers offer discounts to graduates.
In addition to changes in the United States, where more than 180 Harley-Davidson dealers offer training courses, Harley-Davidson Riding Academy is expanding globally into Mexico, China and South Africa.
FAQS
What does the course cost and how long does it last?
At the time of this storys posting, the price of the Riding Academy New Rider Course, which varies by dealership, runs between $275 and $350 for the multi-day program. The course is approximately 25 hours long and is taught over three or four days depending on the location.
What requirements does one need prior to taking the course?
You will need a valid automobile driver's license and the ability to ride a bicycle, which means that you can balance on two wheels.
What kind of gear is needed?
– A long-sleeve shirt or jacket
– Jeans, chaps or leather pants
– Over the ankle, sturdy footwear
– Full-fingered gloves
– A helmet that meets DOT requirements
– Eyewear
How is the Riding Academy New Rider Course different than the MSF Basic Rider Course?
Harley-Davidson adds information to its program that introduces students to the Harley-Davidson brand. The course also uses a Harley-Davidson Street 500 motorcycle as its training bike. Non-Harley MSF facilities use a metric
beginner motorcycle
like a Honda Rebel, or Suzuki TU250.