There's a misconception that getting into the sport of motorcycling is a costly endeavor. In reality, it's no more costly than any other sport or activity that requires special equipment or gear. Like most other sports, with motorcycling you can get by just fine in the beginning with used equipment and gear. In fact, if money is an issue, we recommend buying a used motorcycle and even looking into buying a used jacket and gloves to get started. This way, the up-front financial commitment isn't so great at a time when you're still figuring out exactly what you want for the long haul.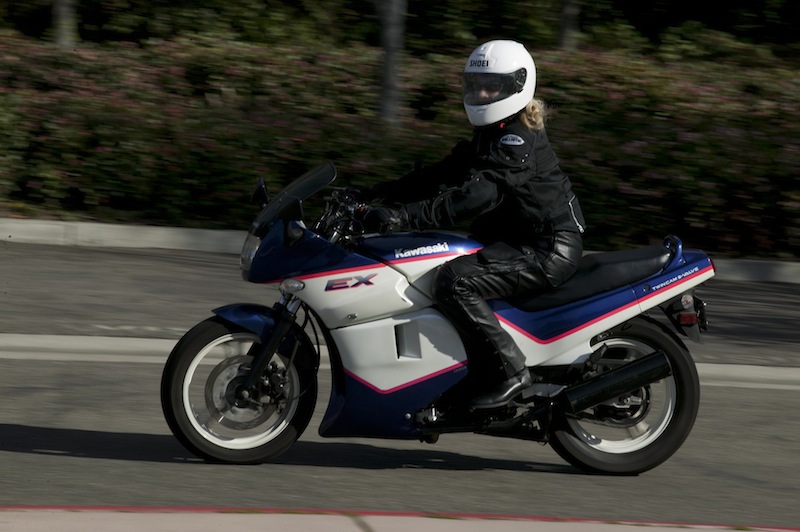 Here is a list of the basic items you will need, or should consider getting, and a range of prices to help you understand what to expect when figuring out a motorcycling budget. By no means is this list conclusive—rather, we suggest you use it as a guide to get you started.
Motorcycle: If you're new to motorcycling, we highly recommend buying a used motorcycle as your first bike. Visit our article about Buying Used Vs. New, which explains why we believe used is the way to go in the beginning. Then visit the Motorcycles to Get Started Onpage of the WRN Beginner's Guide to find specific makes and models that might work for you. Here is a range of prices you should expect to pay based on the size and condition of your first motorcycle.
Used 250-750cc motorcycle: $1,500-$4,000
New 250-900cc motorcycle: $4,000-$8,000
Motorcycle Insurance: Insurance costs will vary a lot depending on your age, type of motorcycle, age of the motorcycle, type of coverage, etc. If we had to give a range, we'd say you should expect to pay anywhere from $300 to $2,000 a year, with that top end applying to young, high-risk males.
Helmet: We highly recommend wearing a DOT-approved helmet, and we recommend always buying a helmet new. Do not buy a used helmet. A helmet does an optimal job of protecting when it has not been dropped multiple times and when it has not been involved in a previous crash. Helmets are designed for a one-time crash. You don't know what you're getting with a used helmet. Prices range from a low of $60 for a lesser-quality half-shell helmet to a high of $800 for the highest-quality full-face helmet. If price is an issue, you can get by with a good-quality helmet for less than $200.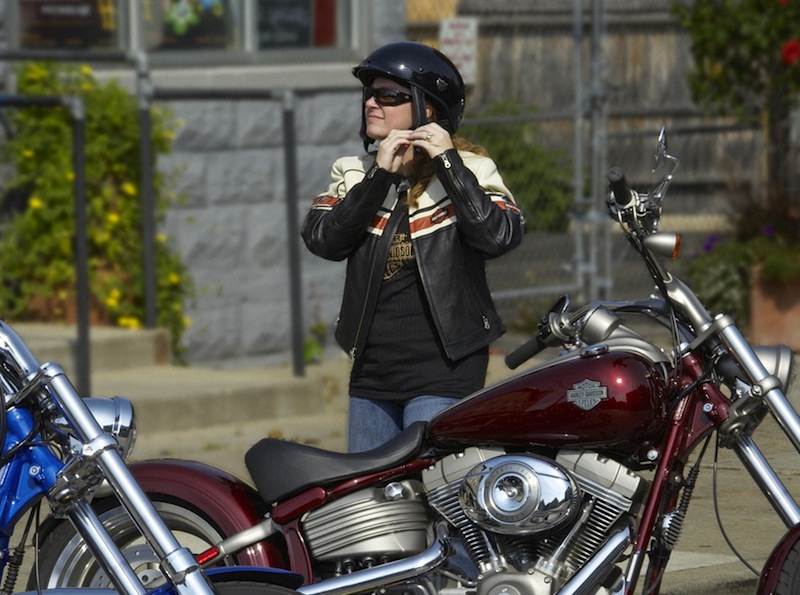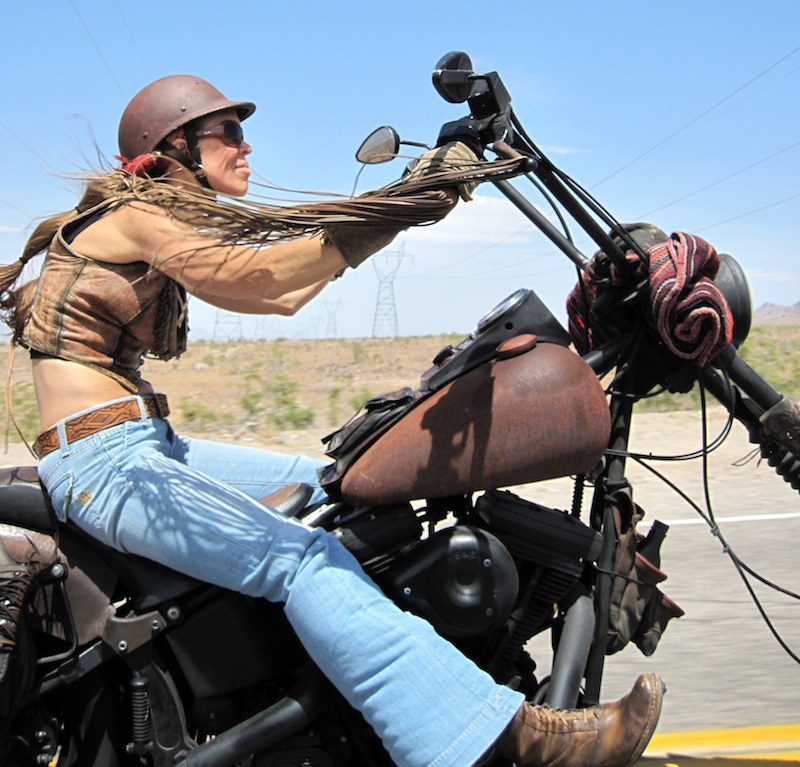 Riding Jacket: You will need a riding jacket right away. You should always ride with some sort of jacket protection. These days, there are many choices, ranging from your basic leather motorcycle jacket to a high-quality armored textile jacket. You can pick up a new, high-quality all-purpose textile jacket for around $180. A lesser-quality leather jacket (with no armor) can be had for as low as $60.
Riding Boots: We highly recommend wearing motorcycle-specific riding boots. Many riders new to motorcycling will skimp and wear their fashionable cowboy boots, hiking boots or even sneakers. These are not good options, as these types of footwear aren't designed to protect your foot and ankle like a riding boot is. In addition, boots not designed for riding do not typically have the traction needed when putting your feet down. A good-quality pair of motorcycle riding boots will usually start at around $80.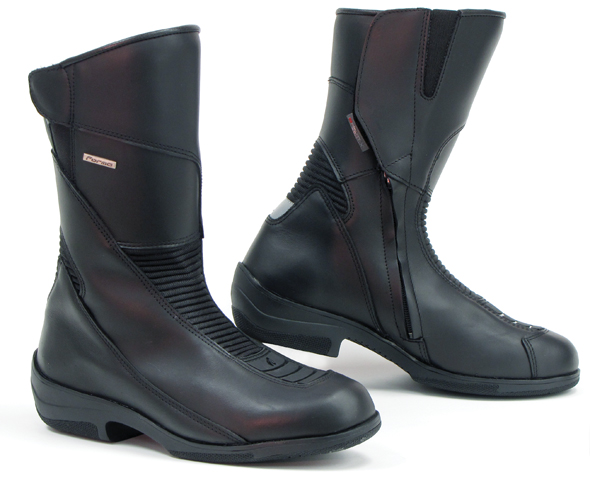 Riding Gloves: Similar to boots, gloves are something on which new riders may skimp by wearing their fashionable leather gloves, bicycle riding gloves, or even no gloves at all. This is not a good idea. We can't stress enough the value of quality protective leather or textile riding gloves. Why? Gloves protect your hands from pebbles and other flying road debris from vehicles in front of you, as well as from bugs, which can "smart" at 60 mph. Also, youll want to be wearing gloves should you drop your motorcycle or, worse, crash it. Whats the first thing youll do in those situations? Reach out your hands to brace your fall. Bottom line: Gloves protect your precious hands. Prices typically start at around $50.
Riding Sunglasses: You might decide to wear your regular sunglasses for a while on your motorcycle, and that's fine. But usually these "fashion" glasses don't wrap around your eyes and head and thus don't provide adequate protection from the wind. In addition, you want to be sure to wear glasses that are shatter-proof, in the event of an accident. Riding sunglasses start at around $40.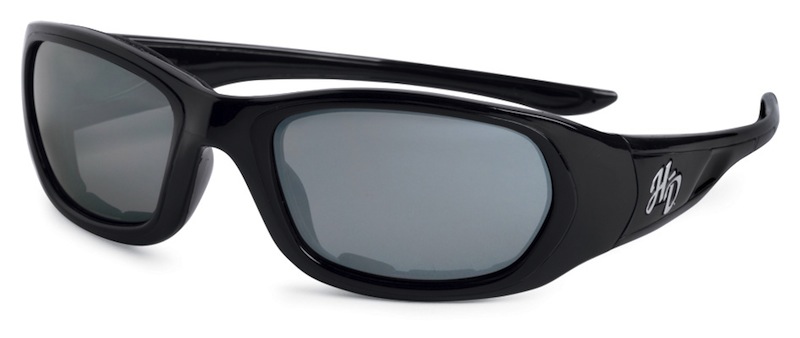 Storage Fees: If you have a garage, shed or similar structure in which to house your motorcycle, then you won't incur this cost. But those who live in apartments or have no parking will need to consider the cost of a storage unit or garage. This cost will obviously vary by geographic region and the type of storage desired.
Expenses Over the First Year
Rain Gear: Eventually you will realize the need for rain gear—breathable, nylon/polyester, outer-shell jackets and pants that go over your regular riding jacket and pants. These are designed to repel water and keep you dry when riding in the rain. Expect to spend about $150 and up, depending on the quality and features of your gear. Take note, however, that if you buy a cheap set of rain gear, you'll quickly learn that you get what you pay for. Cheap nylon gear doesn't last long in the elements—it often gets torn over time by the wind and burns easily in situations where a pant leg comes in contact with a hot exhaust pipe. Spend the extra money to get a set designed to do the job adequately. And note that if you end up buying a waterproof riding jacket and pants, then you won't have a need for this extra layer.
Riding Pants or Chaps: It won't be long before you realize the need for protection and/or extra warmth for your legs. Leather chaps are worn mostly by cruiser riders (but any rider can wear them, obviously!) and can range from $50 for the "cheaper" leather kind to $200 for a high-quality name-brand set. If you plan to do some serious touring, you'll want a good-quality pair of leather or textile riding pants, for which prices can range from $150 to $300 or more, depending on quality and features.
Night Riding Glasses: In most states, motorcycle riders are required to wear clear, protective eyewear at night, so you'll need a pair of clear riding glasses if you plan to do any riding after dark. Prices start at about $10.
Routine Maintenance: This includes oil changes. If you do this type of maintenance yourself, you'll save a lot of money. If you use a motorcycle technician, shop rates can range from $55 to $90 an hour.
Aftermarket Accessories: Windshield, saddlebags, lower seat—if you're like most riders, you'll want to customize your new bike so it better fits your comfort and needs. You may also need to add accessories so you can go touring (assuming your motorcycle didn't come with those features). This is a big variable, but you can spend upwards of $1,000, conservatively, accessorizing a new motorcycle. If you buy a used motorcycle, however, you probably won't go to the trouble of accessorizing it, as it's likely one you'll trade in after your riding skills increase.