One of the most common questions we get asked is, "What are the top 10 motorcycles for women?" In reality there aren't any motorcycles made specifically for women, nor is there a list of the best motorcycles for women, but there are motorcycles that are more popular than others among the majority of women riders—and that's what people are really interested in knowing.
Using our surveys and reader input from the last six years we created a list of the top 10 motorcycles that women ride. As the definitive resource for on-road women motorcycle riders over the last decade we're confident that Women Riders Now's (WRN) list represents the most popular motorcycles among female motorcyclists today.
1. Harley-Davidson Sportster 883 SuperLow
Harley-Davidson introduced the Sportster 883 SuperLow in 2011 with a model designation of XL 883L. This model replaced the previous XL 883L, which was called the Sportster XL 883L—the L is for low. Both are hugely popular among women. These motorcycles have long been Harley's entry-level model, and since Harley dominates female market share, and women are the fastest growing segment of new riders, it makes sense that Harley-Davidson's entry-level model would be the most popular motorcycle ridden by women today.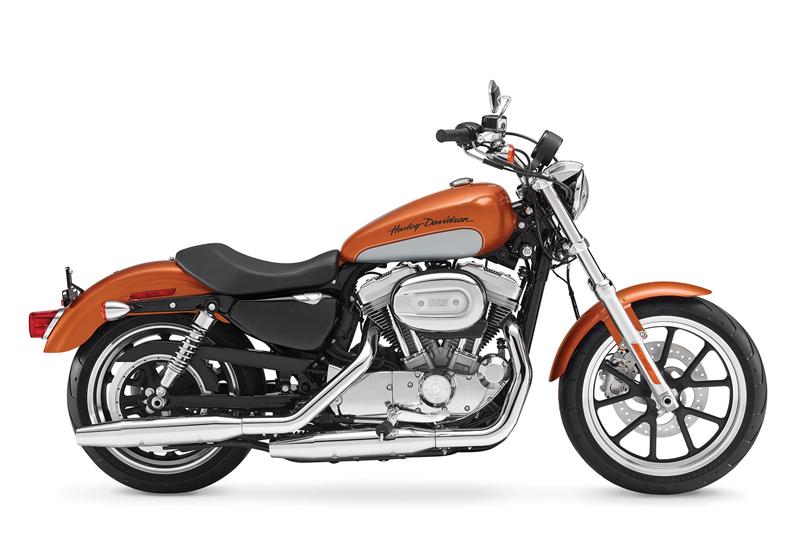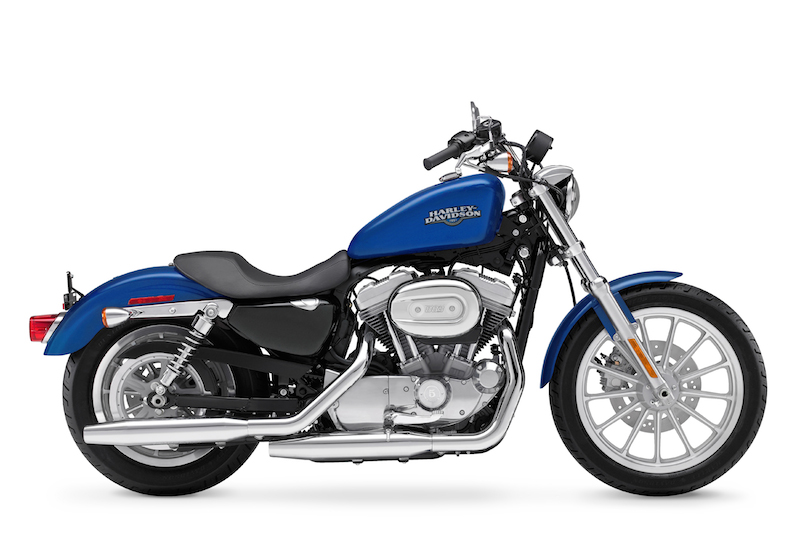 2. Star Motorcycles V Star Custom / Classic (650)
The V Star Custom and the V Star Classic have been in Star Motorcycles' lineup, the cruiser brand division within Yamaha, consistently since 1997 because the platform offers what most women say they want: low seat height, low center of gravity, a strong yet manageable engine size and comfort. The difference between the two is styling. Some women buy this as their first motorcycle and never trade up to anything bigger, while others trade up from their starter 250cc motorcycle. The Classic was discontinued in model year 2011. In 2012, no V Star 650 was offered, but the Custom returned in 2013. WRN contributor Sash Walker rides a V Star Classic. Both the Classic and the Custom each are usually just called a V Star 650. And officially, V Star is spelled without a hyphen.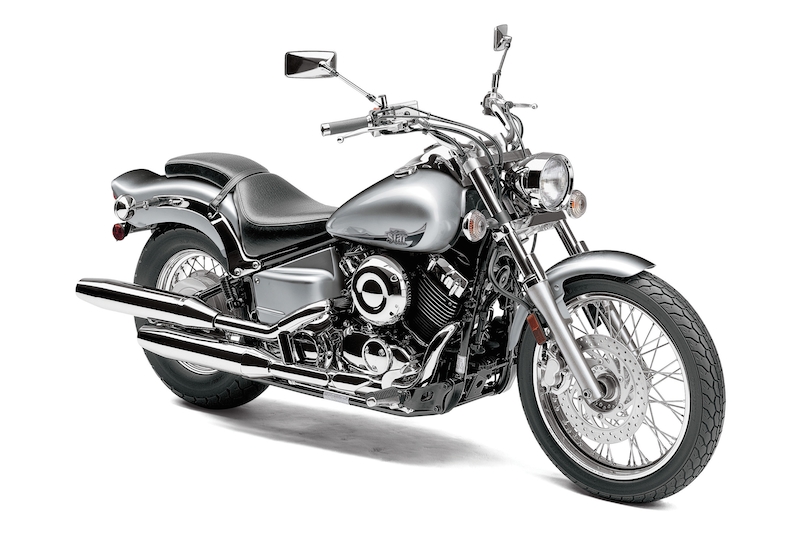 3. Harley-Davidson Sportster 1200 Custom
Harley-Davidson has produced several different versions of the Sportster 1200 over last few years. While many women ride the 1200 Custom, many are also riding the 1200L from years back. With Harley being the leading brand among women, it's not surprising the Sportster 1200 would be near the top of the list.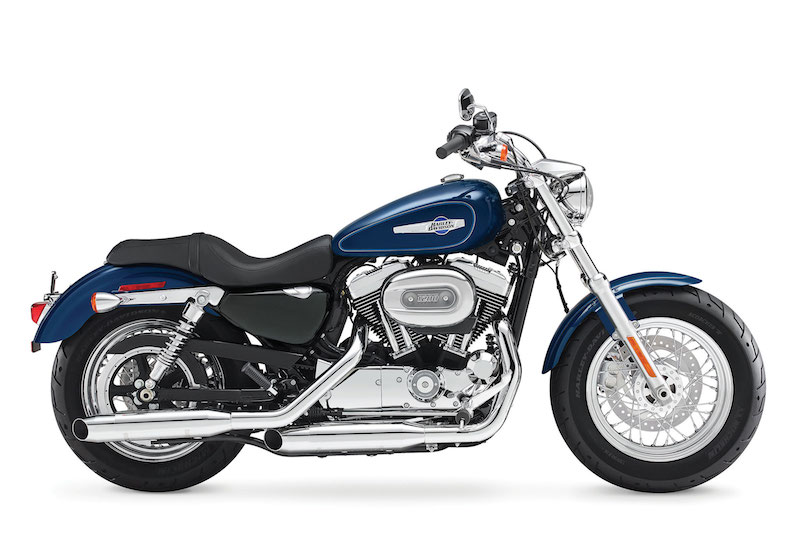 4. Harley-Davidson Softail Deluxe
The Softail Deluxe is the first bike in our Top 10 Motorcycles for Women list that's considered a "heavyweight," and it's the model women are choosing to ride the most among Harley-Davidson's "big twin" line up. Big twin means motorcycles that are powered by Harley's bigger V-twin engine of 1690cc, or 103 cubic-inches as you'll see it also referred to. It's no coincidence that the Softail Deluxe is the most popular "bigger" bike in our list—its extremely low seat height of 24.5 inches and its low center of gravity give experienced women riders the opportunity to handle a more powerful motorcycle that can easily and comfortably tackle long days of touring.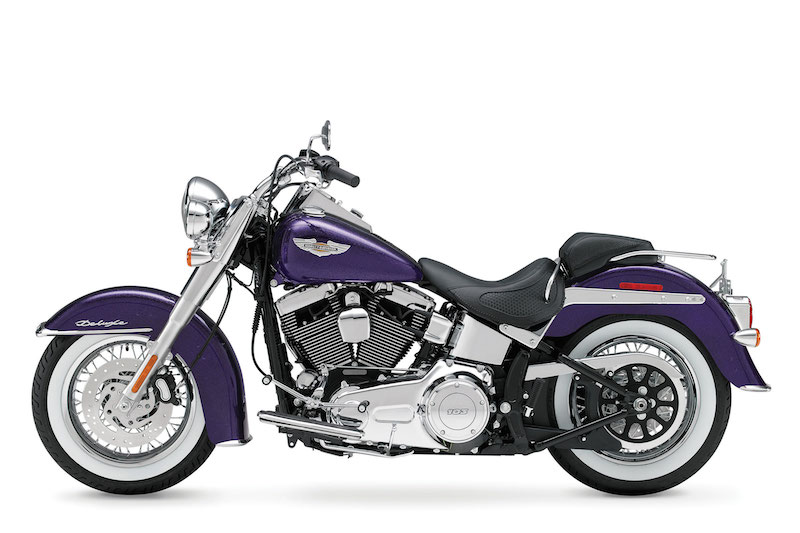 5. Star Motorcycles V Star 950
The V Star 950 is the fifth most popular motorcycle choice among women, putting Star Motorcycles right behind Harley-Davidson as the second most popular brand of bikes among female riders. The V Star 950 is a strong middleweight contender that is hugely versatile as an urban cruiser or one that can be outfitted for touring. The low seat height of 26.6 inches enables different sized women to handle this "bigger" sized motorcycle.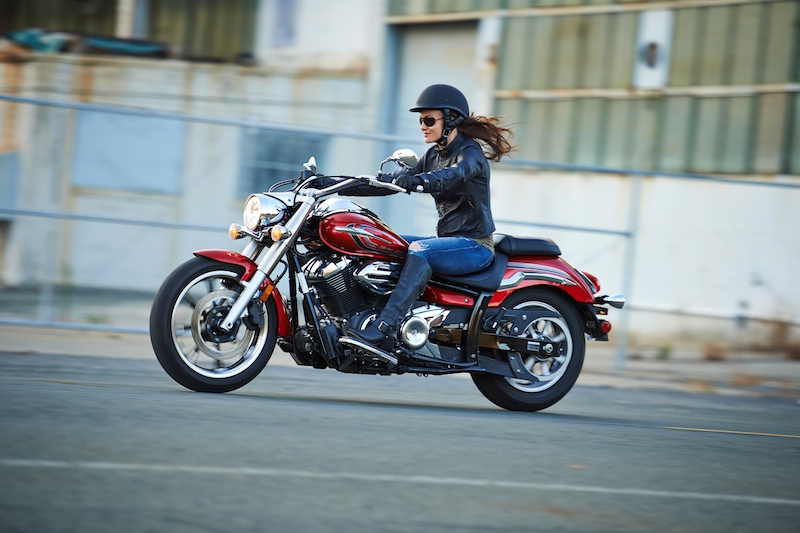 6. Honda Shadow Spirit 750 C2
The Honda model featured in the Top 10 List of Motorcycles for Women is, not surprisingly, one of the Shadow models. This venerable platform has been hugely popular among women riders for decades. I even started my motorcycling life on a Shadow, a 1982 500cc model, so I can can vouch for its accessibility for women riders. The Shadow Spirit 750 C2 does a great job of bridging the gap between new rider and experienced rider, which is why so many intermediate motorcyclists love this comfortable cruiser with its low seat height.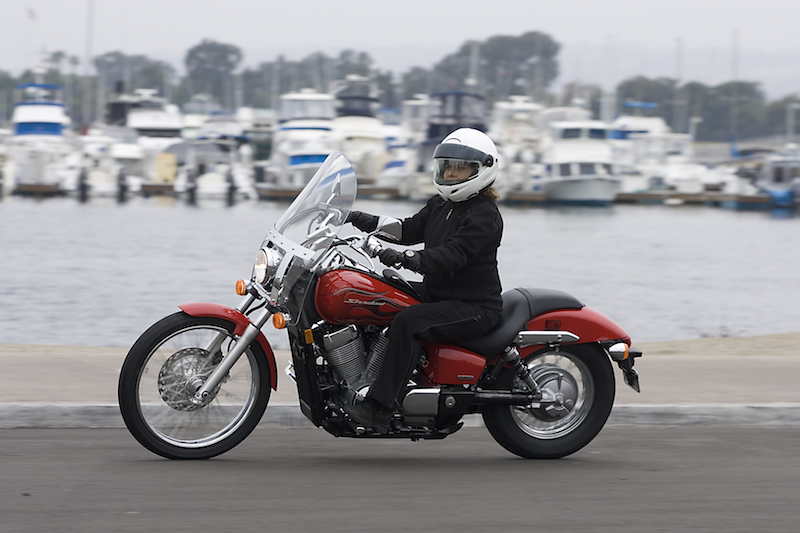 7. Kawasaki Ninja 250 / 300
Because our list encompasses survey results and reader input over several years, both the 
Kawasaki Ninja 250 and the 300
 were mentioned equally as our seventh most popular motorcycle. The Ninja 250 has long been the go-to choice for beginning women riders desiring a sportbike style. In 2013, Kawasaki replaced the 250 with the all-new 300cc version without sacrificing all the confidence inspiring characteristics that made it a bestseller among women.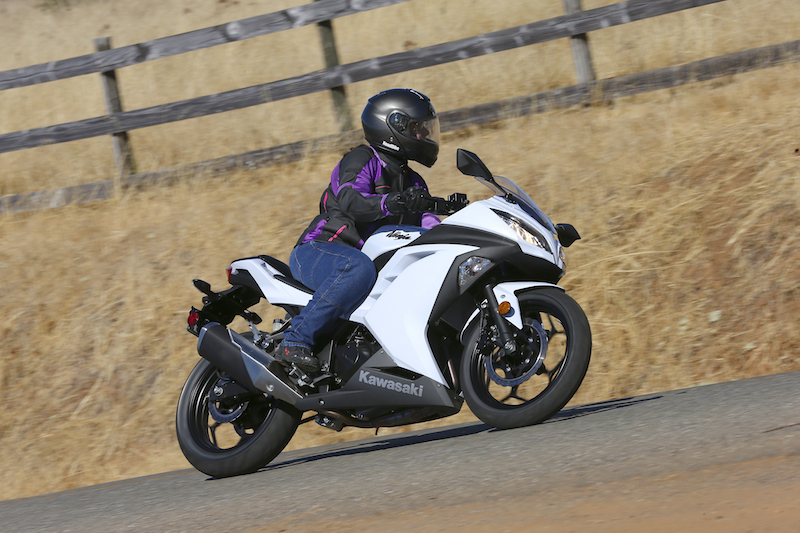 8. Harley-Davidson Street Glide
While the large majority of women riders are riding middleweight motorcycles, its not a surprise to see the number one selling motorcycle for the last five years make it into our top 10 list. The Harley-Davidson Street Glide has been the most popular motorcycle among all riders since its introduction in 2006. It inspired the custom bagger craze with its low slung, sleek styling. Once women realized it was low enough (or could be easily lowered through seat and suspension modifications) the experienced riders among us wanted all of this motorcycle's comfort and coolness too, including yours truly.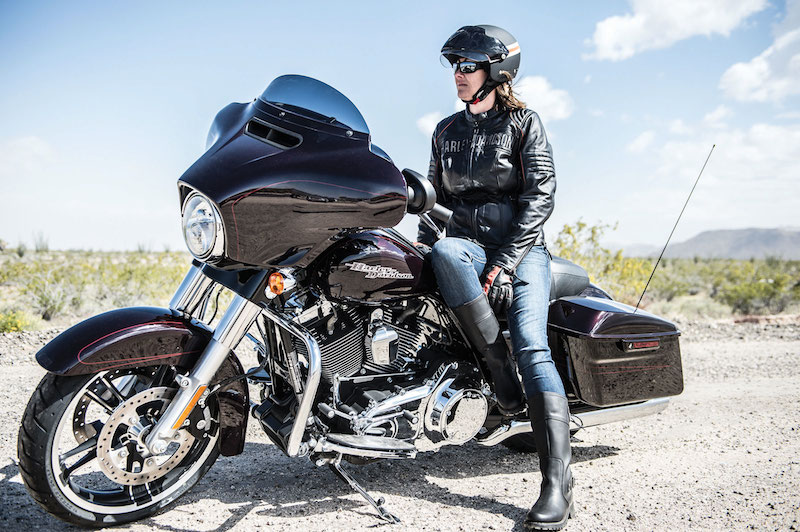 Riders didn't specify whether they had the Custom, the Classic or the Classic LT—which are mostly style and comfort variations on the same motorcycle—either way, it's nice to see a middleweight from Kawasaki make the list. Afterall, it competes head-to-head with the V Star 950 and the Sportster 883 SuperLow in engine size. Do you see a theme here in the motorcycles women are choosing? In our review of this motorcycle we say it has a big bike attitude in an easy-to-handle package.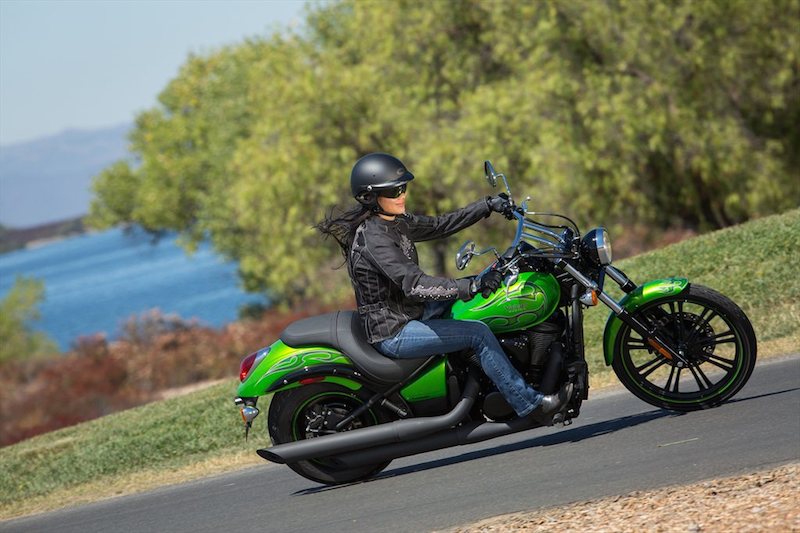 10. Star Motorcycles V Star 250
It's exciting to see what's termed a beginner motorcycle make it into our list. This validates the increase in the number of women riders we're currently witnessing as many women choose an easy to handle 250cc as their starter bike. While we don't advocate riding without a proper motorcycle jacket, let alone riding with one's shirt open like this woman is doing here, this photo is exemplary of a new of generation riders—women 35 and under—taking up motorcycling and seeking to express themselves on two-wheels. Despite their level of experience, they're choosing light, easy-to-handle motorcycles—such as the V Star 250—that get them out enjoying the biker lifestyle in a manner that has a minimal impact on their wallet.