Story updated 5/28/2014:
Ducati announced an all-new Monster model today, the 821, a mid-size entry for the third generation of the iconic naked model.
Powered by the latest edition of Ducati's 821 Testastretta 11-degree engine, the new Monster combines 112 horsepower and 65.9 foot-pounds of torque with a lightweight of 395.7 pounds dry weight. The 821 will be in dealerships in July.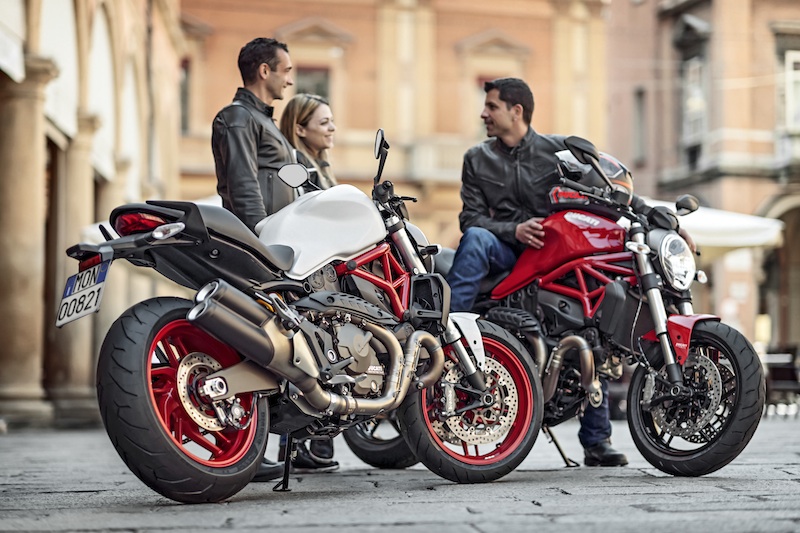 The Monster. An unusual name for a motorcycle model, yet that hasn't stopped thousands of women from owning one since the lightweight naked motorcycle was introduced in 1993. The Monster name came about because the design of the bike started out as a styling exercise, a motorcycle born out of a hodge-podge of parts lying around Ducati's design shop.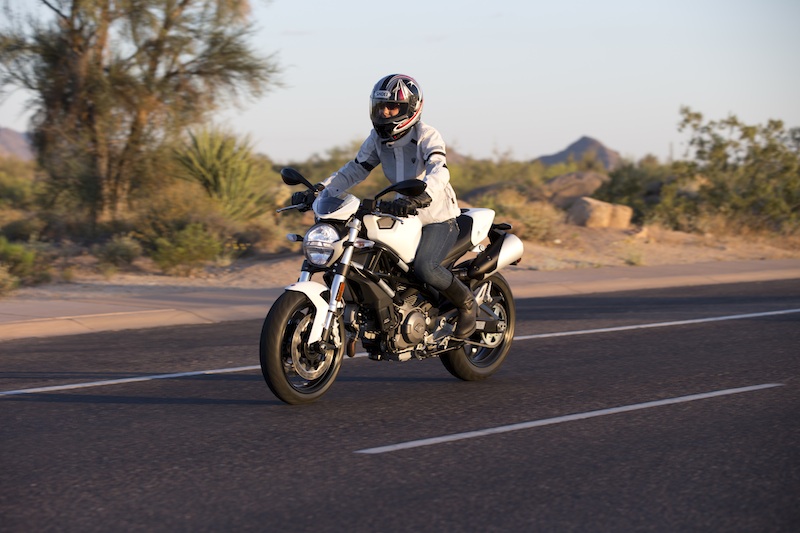 I've test ridden a lot of motorcycles over the years, but I've always had a special place in my heart for the Ducati Monster. There's something cool, sexy and unique about the cute Italian motorcycle that allows those of us who like to part from the ordinary make one heck of a statement when riding it. From the naked design and throaty sound, to what Ducati red stands for—exotic, luxury, iconic—Ducati's marketing machine does a great job appealing to a buyers senses and emotions that's nearly on par with how Harley-Davidson attracts its faithful.
There have been many Monster models that have come and gone over the years. Honestly I've had a hard time keeping up with which one was out and what new one was introduced. It is a revolving door for this model family.
Ducati and Women
Back in the early 2000s, Ducati was noticeably courting women riders with ad campaigns that featured women. A motorcycle manufacturer putting its "money where its mouth is" is something I notice.
The company also held women-only motorcycling events and rides both in the U.S. and in Italy. And as a leading female motorcycle journalist, I was invited and flown by Ducati to Bologna, Italy, to tour the factory, test ride the new Ducati bikes and celebrate the milestone of the 100,000 Monster rolling of the assembly line.
Ducati, as a company, has gone through many changes over the last decade—too many to explore in this short review article—the most significant, however, was being purchased by Audi in 2012.
As an ardent observer of all things women and motorcycling for the last two decades, Ducati's industry leading marketing to women efforts in the early 2000s have taken a back seat while the company has been working to refine its message to attract its core customers, men, and later, adjust itsbusiness model under its new owner.
That said, I strongly believe in the Monster as a unique and qualified motorcycle ideal for women riders. And in keeping with our mission to provide you, the WRN reader, with information on motorcycles that are most favorable to women (and riders of shorter stature), there's no denying the qualities of the Ducati Monster 696 and the 796. In 2014, Ducati introduced the Monster 1200 and 1200S. Here are highlights of each model.
Ducati Monster 696 Test Ride
I took a 2013 Monster 696 for a spin and everything remains the same for model year 2014. The 696, more than any other Monster, exhibits the "less-is-more" philosophy with its small-ish frame, low weight, minimalist styling and nimble handling. No bulkiness here at all.
Straddling the lightweight motorcycle feels comfortable and easy. The seating position has the rider leaning forward to reach the handlebars. The handgrips are not as low as as what youd find on a sportbike—they are wider and slightly higher—still after just 10 miles, I needed to upright myself to stretch out my back and release pressure on my wrists. But this is because I'm not used to this riding position. That said, I enjoyed every moment of leaning down into the fuel tank as my arms easily reached the semi-wide handlebars.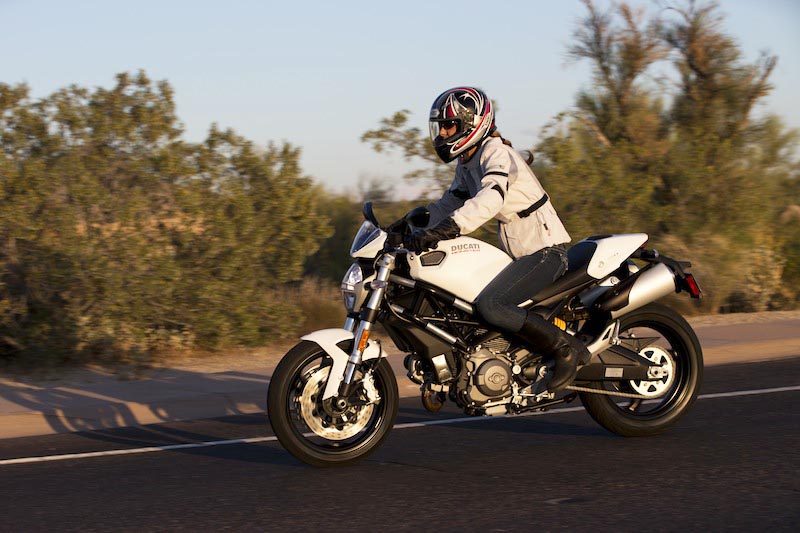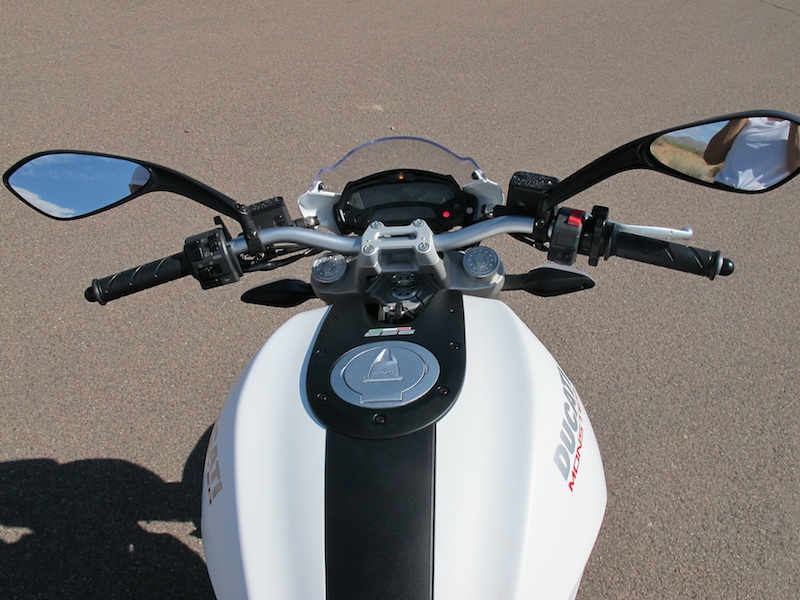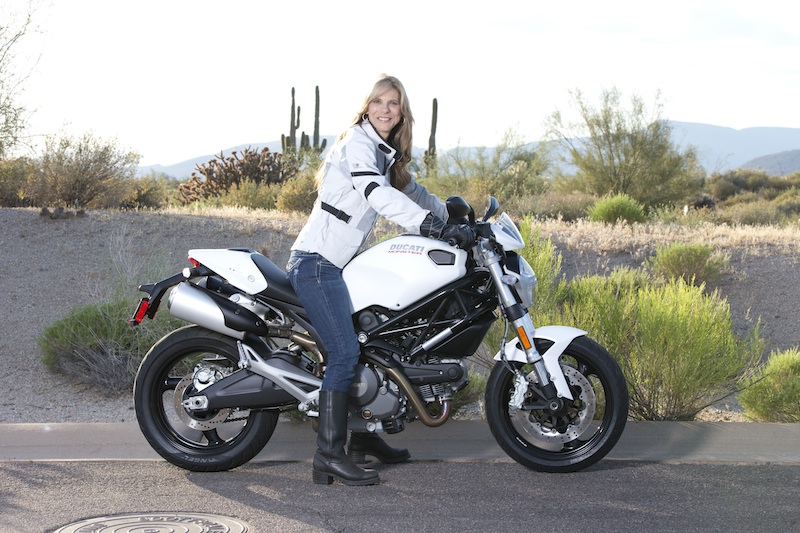 The 696 is Ducati's entry level motorcycle; but would this be a good motorcycle for beginning riders? My answer is yes it is for confident beginners desiring a sporty ride. The motorcycle inspires confidence, meaning that for riders still familiarizing themselves with how to handle and maneuver a motorcycle, the 696 blends right into your body, unlike some motorcycles that feel like an odd extension. The 696 fits the rider quickly and easily. It doesnt feel top heavy.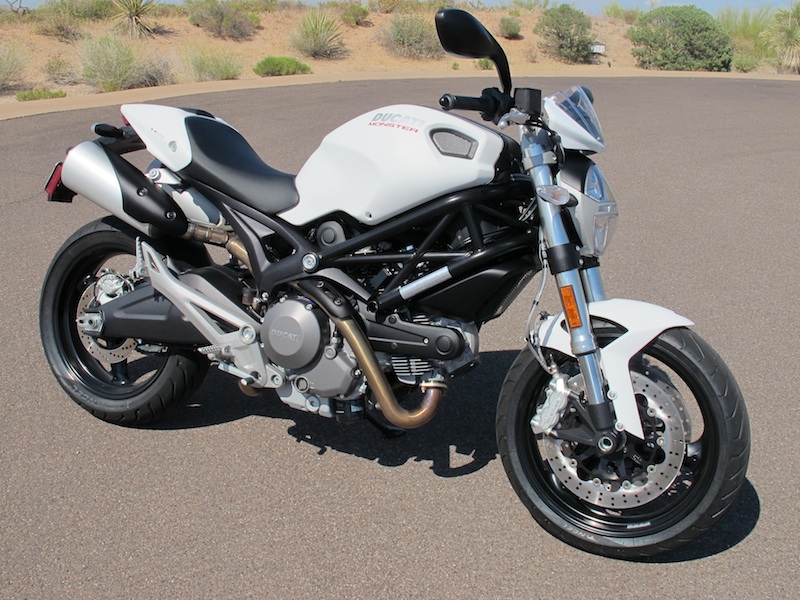 | | |
| --- | --- |
| The "designer" Brembo brakes do an amazing job of stopping you; one must be careful though of squeezing the touchy brakes too much as they're very powerful. | The brake and clutch levers are adjustable by turning this knob to one of four settings to accommodate smaller hands. |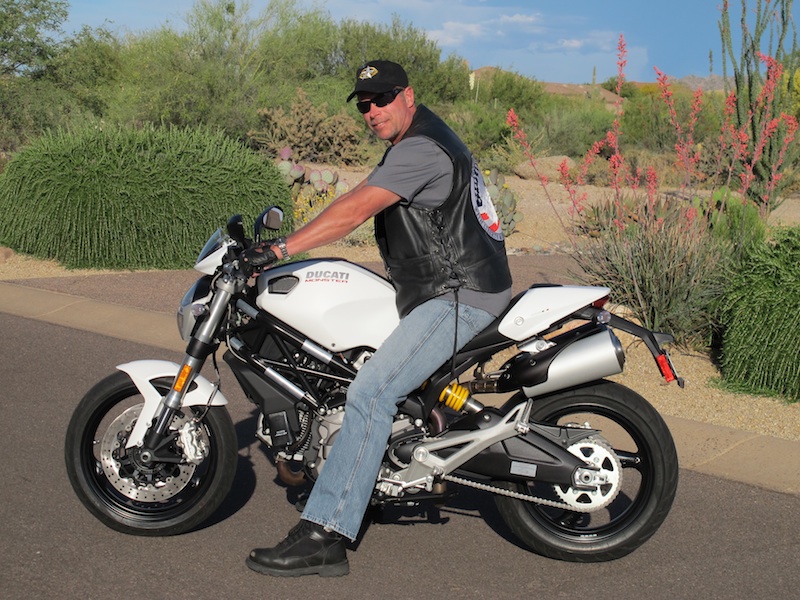 Ducati Monster 796
| | |
| --- | --- |
| With an engine displacement of 803cc delivering 87 horsepower with 58 foot pounds of torque, the Monster 796 offers a little more fire and power to your ride without increasing weight too much. | Seat height is 31.5 inches, a little more than an inch higher than its younger sister. That means for the average height woman, less leg length is available to move the bike around. Being a confident rider is essential. |
Ducati Monster 1200 and 1200S
| | |
| --- | --- |
| This new generation Monster 1200 has an all new chassis, larger fuel tank, Ride By Wire throttle technology, and improved ergonomics that include Ducati's first ever adjustable seat height from 30.9 inches to 31.8 inches. | The Monster 1200S has a performance package: more horsepower, from 135 to 145, and the bike sports a few custom styling details like a carbon fiber front mudguard and machined rims. The weight remains the same for both at 461 pounds. |
Ducati boasts service intervals on the 696 and 796 at 7,500 miles, and the 1200 at an impressive 18,000 miles.

Price List:
696: $9,295
796: $10,495
1200: starts $13,495
1200S: starts at $15,995
NOW ITS YOUR TURN! "Lovin My Ducati Monster"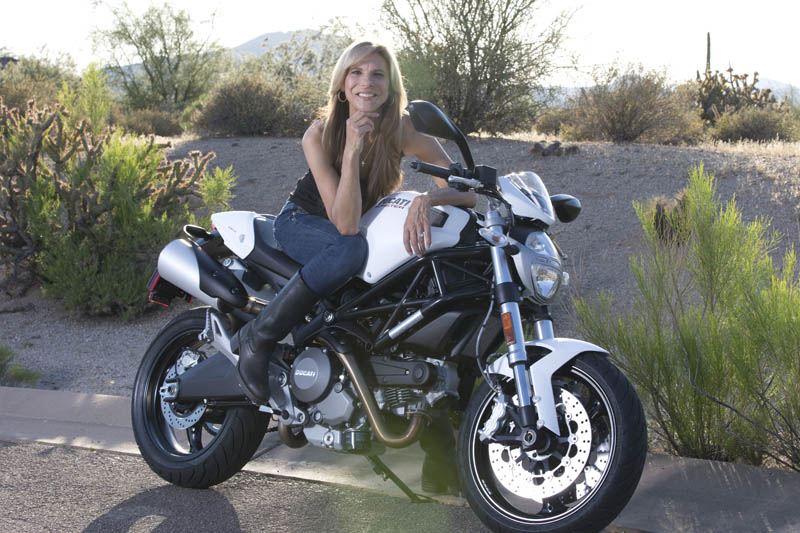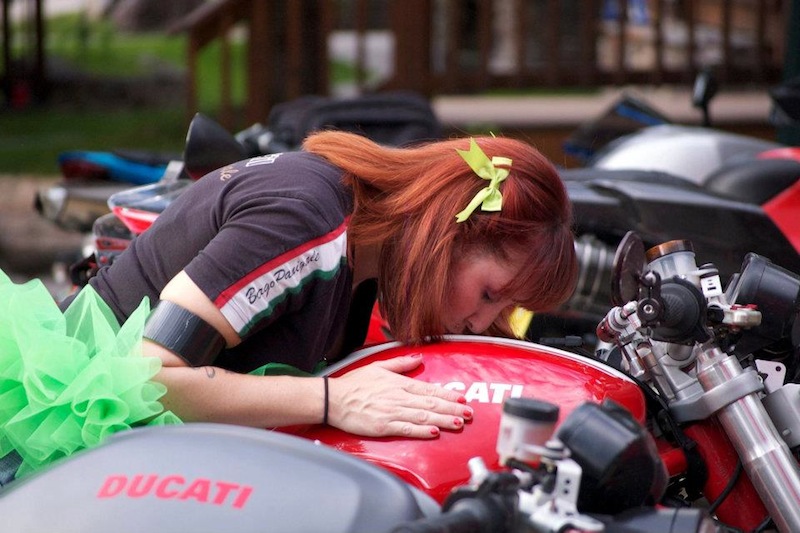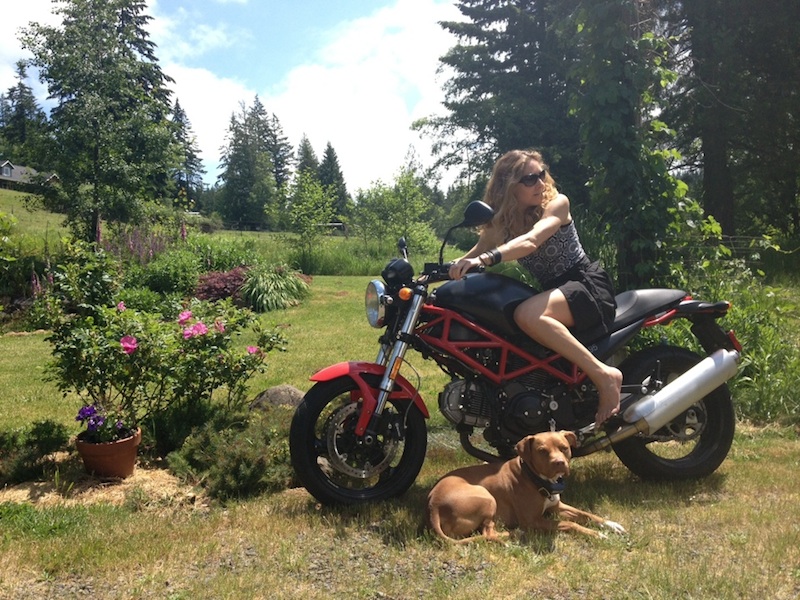 Related Articles
5 Sexy Lightweight Motorcycles Just for Fun
Ducati Corse Strider Bike for Kids
Ducati Unveils New Monster