Be sure to CHECK OUT the behind-the-scenes video at the end!
A new generation of
women riders
is emerging and a talented young photographer is setting out to capture it on film. "I didn't see any images that depicted who I was or the women I started riding with," says Lanakila MacNaughton, of Portland, Oregon, "so I set out to take some shots of those girls to see where it would go." Where it went was up. "It started taking off like wildfire," she says.
Twenty-four-year-old Lanakila (pronounced Lah-nah-keela) posted her initial photos on a website (some of which weve posted here) under the project name of The Womens Motorcycle Exhibition, calling it a traveling photography show. She says immediately requests starting coming in from all over the world for her to shoot photos of "real" women who ride. Right now shes focusing on photographing women in the U.S. while she figures out how to monetize her new passion that has her meeting lots of exciting women motorcyclists. "I'm seeing a new kind of attitude, a new wave of women riding who are independent, young women with amazing bikes."
"Im seeing a new kind of attitude,
a new wave of women riding…"

In addition to capturing images of woman riders, which shes been doing now for a little over a year, she shares each womans story beside her photo. "I'm trying to change the industry, make the industry see who its real market it is," Lanakila explains.
She shoots on a vintage 1973 Hasselblad camera with medium format film, which means the photos are of a higher resolution and can be blown up to gallery size. No digital photography here. Each roll of film has just 12 shots. Lanakila explains why she loves shooting the old fashioned way. "The chemicals on the film make the colors mix differently and react to light differently each time so no two shots are alike. Its a different kind of mood and emotion. You get vignetting and scratches."
"…independent young women
While shes been a photographer for eight years, The Womens Motorcycle Exhibition is where shes enjoying focusing her efforts right now. It came about just as she began learning to ride a motorcycle back in July 2012.
In addition to selling prints of her photos online, Lanakila is holding exhibitions of her work wherever she can. Right now, there are two planned in Riverside, Calif. Check her website,
WomensMotoExhibit.com
, for future events, to view a whole lot more of her work (and purchase if you want), and to contact Lanakila if you are interested in hiring her to shoot you or your project. Now check out this behind-the-scenes video to watch her in action and hear a little more of her story.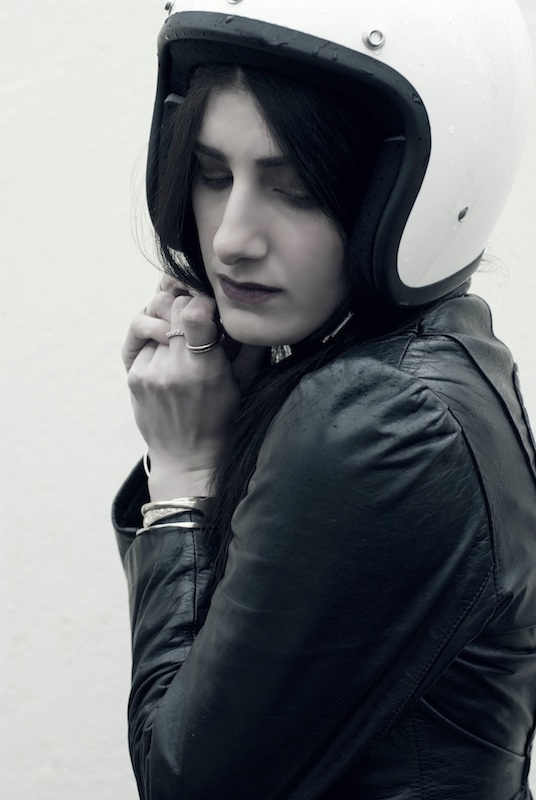 Related Stories
Women Sportbike Riders Vs. Women Cruiser Riders
Women and Motorcycling Statistics