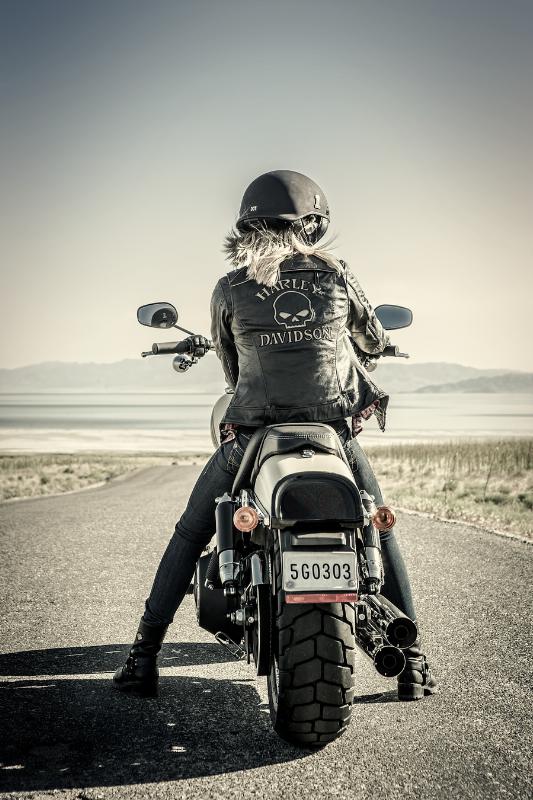 While it wont reveal specific sales numbers, Harley-Davidson claims it to have 62 percent of the female market making it the the top-selling motorcycle brand among women in the United States. It sold more new on-road motorcycles to women in the U.S. than all other brands combined in 2013.
According to a study conducted by Kelton and commissioned by Harley-Davidson, women riders are more than twice as likely to always feel happy (37 percent of riders vs. 16 percent of non-riders) and more than a third (34 percent) reported that they felt less stressed after starting to ride.
Further more, nearly four times as many always feel sexy (27 percent of riders vs. 7 percent of non-riders), and nearly twice as many always feel confident (35 percent of riders vs. 18 percent of non-riders).
Full results of the study can be found here.
"Thousands of women have found that riding a Harley-Davidson motorcycle is a powerful way to tap into their strength, independence and confidence and take it to a whole new level," said Claudia Garber, Director of Market Outreach for Harley-Davidson. "Research shows the positive impact riding has on women, so we invite all those who dream of the open road to get started on the journey."
Ive tracked women and motorcycling for nearly two decades and one of the reasons Harley-Davidson has the lions share of the female motorcyclists pie is because of its outreach efforts. Harley is the only motorcycle manufacturer with a division dedicated to outreach that specifically includes women. The company "puts its money where its mouth is" so to speak.
Not only does the company organize
women-only rides,
but its dealers hold
Garage Parties
with an emphasis on attracting women to the brand; it has a full-line of
womens motorcycling gear
and its website has a section dedicated to showing women how they can become a Harley-Davidson rider. Consistent marketing and messaging over the last decade has paid off.
Related Articles
Can Women Save Motorcycling?
2014 Harley-Davidson MDA Womens Ride
Women Who Ride A Motorcycle Are Happier Than Those Who Dont
Selling to Women: Female-Only Motorcycle Events