The most common question motorcycle riders ask is what motorcycles are women choosing to ride these days. Last year, we published our first ever list of the
most popular bikes among female riders
, and to no surprise, that story has been our most read and shared story to date. That top 10 list of motorcycles women ride was compiled from responses we received from reader surveys we had conducted over the 10 years wed been in existence.
Now, a year after that list was published we're posting an update — motorcycles most popular among women for 2015 heading into 2016. This top 10 list is compiled from results of a survey we conducted of our readers in May 2015 where more than 1500 women responded to the question, "What motorcycle do you ride?"
As the leading resource for on-road women motorcycle riders for the last 11 years, we at Women Riders Now are confident this list closely resembles the most popular motorcycles ridden by female motorcyclists today.
If you wonder why the motorcycle you ride is not on the list, it is because it was not one of the top 10 motorcycles listed by respondents. Nearly every street motorcycle out there was listed in the results of our survey, but again, this list compiles the top 10 most popular motorcycles only. Feel free to share the make and model motorcycle you ride in the comments below with a photo. Wed love to know why you chose it. Now, heres our list.
1. Harley-Davidson Sportster 883
Its no surprise this iconic motorcycle from Harley-Davidson is the most popular motorcycle ridden by women. The Sportster is the longest continuously produced motorcycle in Harley-Davidsons lineup, unveiled in 1957, and before the
Street motorcycle platform
was introduced in model year 2015, the Sportster 883 was the Motor Companys entry level / budget priced motorcycle. And since
Harley-Davidson leads sales of bikes to women riders
, its no wonder more women ride the Sportster 883 than any other make or model out there currently.
For 2016, there are two 883 models, the SuperLow, reviewed here exclusively on WRN when it first came out, and the Iron, reviewed here by a WRN reader, and both mentioned almost equally among survey respondents with the SuperLow edging out the Iron as most popular.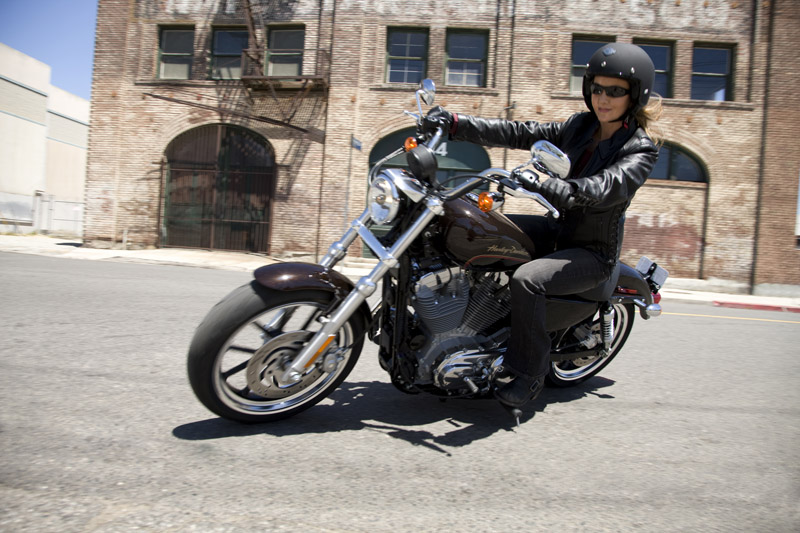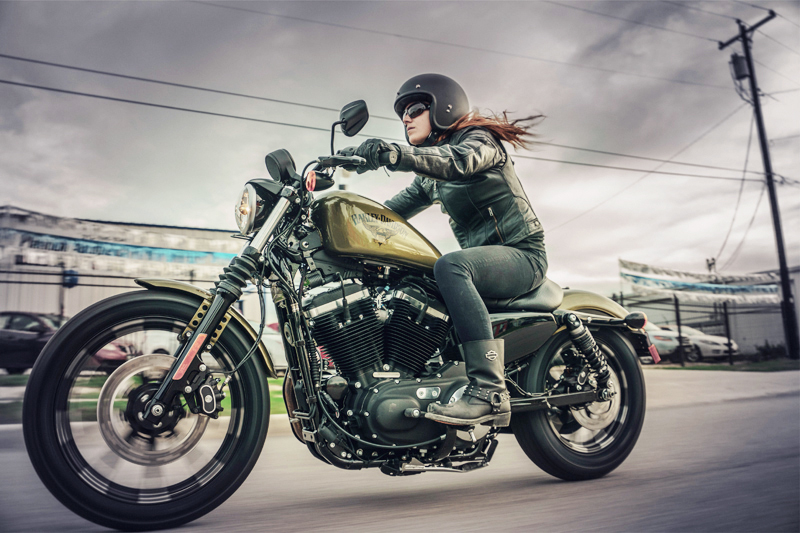 [page break]

2. Harley-Davidson Street Glide

I was excited to see a touring motorcycle in the top five because it shows that women are not just riding the small and light motorcycles. The Harley-Davidson Street Glide, despite it being a large touring motorcycle, is the second most popular motorcycle ridden by women, according to our survey, because the Street Glide remains one of the most popular motorcycles sold in the U.S. overall.
As more women discover motorcycling and become proficient in their riding skills, they naturally gravitate to larger and more comfortable motorcycles. The majority of riders in the U.S. own touring and cruiser style motorcycles, so its no surprise the Street Glide would be near the top of our most popular list as more women take to the open road to tour long distances on a motorcycle.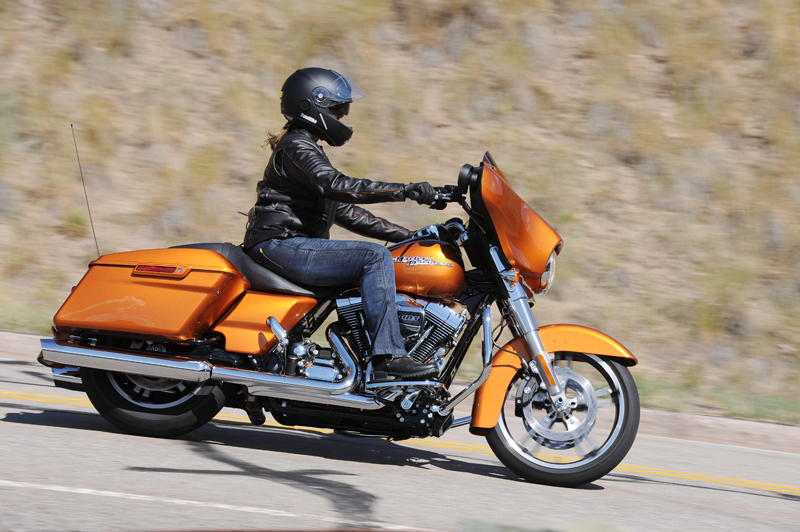 [page break]
3. Harley-Davidson Sportster 1200
Not far behind the Sportster 883 is Harley-Davidsons other Sportster, the more powerful 1200. The Sportster 1200 Custom is the most popular of the four 1200s currently available according to our survey, with the new-in-2014 Sportster SuperLow 1200T also mentioned. T is for touring because the bike comes outfitted with saddlebags and a windshield. I suspect this 1200 to gain in popularity as more women seek an easy-to-ride touring motorcycle to spread their wings over the open road. The other two Sportster 1200 models are the Forty-Eight and the Seventy-Two, and neither made our top 10 list.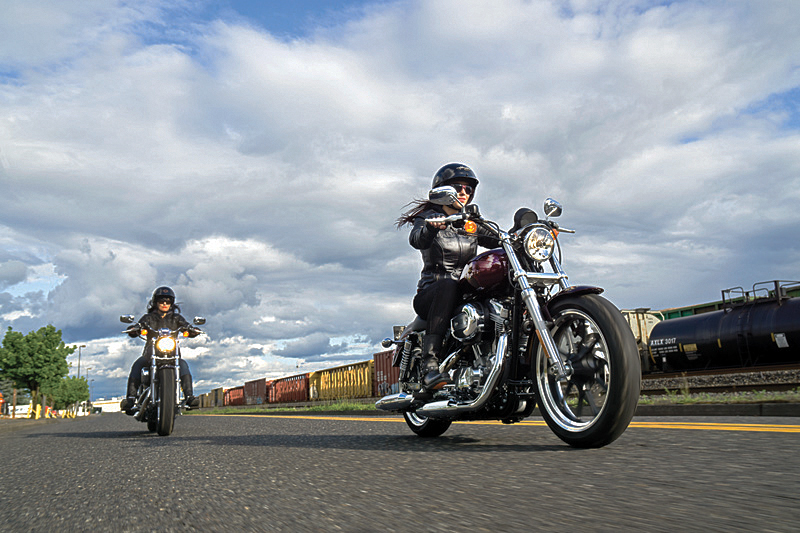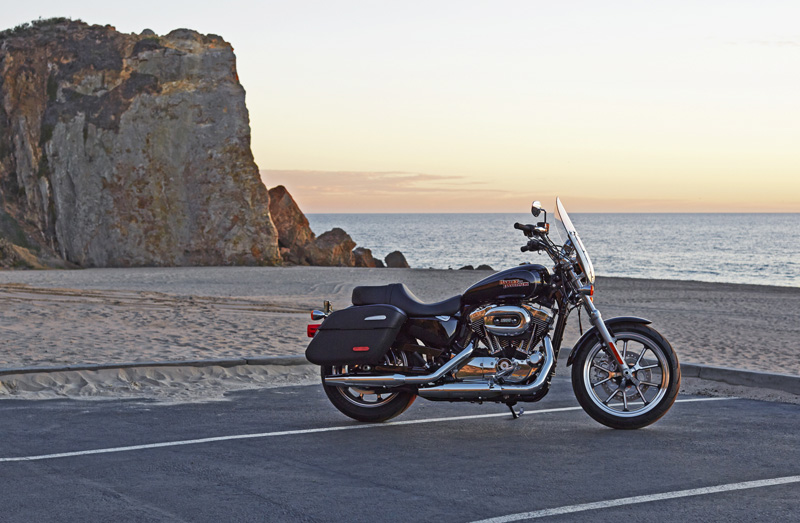 [page break]
4. Honda Shadow 750
4. Honda Shadow 750
The motorcycles that make up the Honda Shadow line have long been favored by women because of the bikes' low center of gravity, ease of handling, and reliability — that reliability that's synonymous with Honda motorcycles. So, seeing the Shadow 750 mentioned as the first non-Harley-Davidson in our top 10 list of motorcycles women are riding today is no surprise.
Currently there are four models in the Shadow line: RS, Phantom, Aero, and Spirit. While they differ in style, they each have a 750cc engine powering it. The Spirit — the Shadow with the lowest seat height — was mentioned by our readers as the most popular; then the Aero, then the Phantom.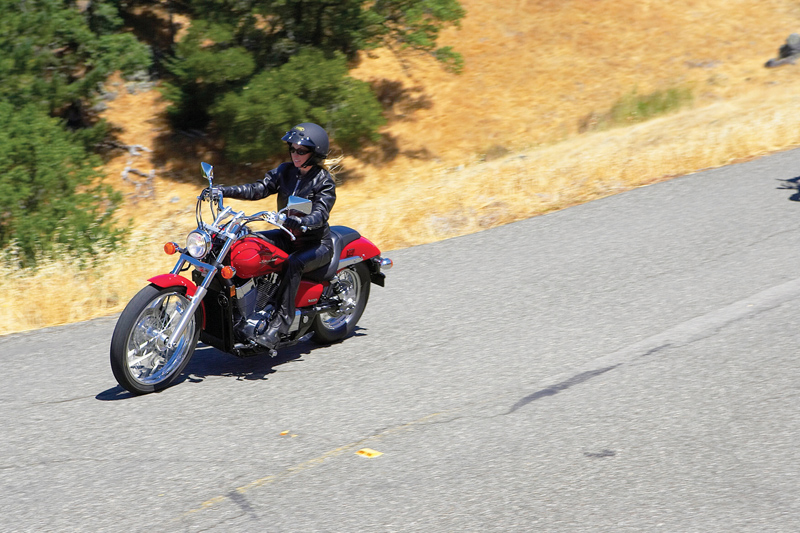 [page break]
5. Harley-Davidson Softail Deluxe and Harley-Davidson Road King
With more than 1500 responses I was surprised we actually had a tie in our survey of motorcycles women are riding now, but two motorcycles share equal billing in fifth place in popularity among our readers: The Harley-Davidson Softail Deluxe and the Harley-Davidson Road King.
The Softail Deluxe has been a top choice for women who love Harleys ever since this Big Twin with the extremely low seat height was introduced in 2005; it was number four in our list last year. The Road King is what surprised us initially, making the top five and tying with the Deluxe here, but when you consider that motorcycle touring is hugely popular with both women and men and that more new touring motorcycles were registered last year than any other category of motorcycles, it's not that much of a surprise that Harley's second most popular touring motorcycle, the stalwart Road King, would be near the top of our list.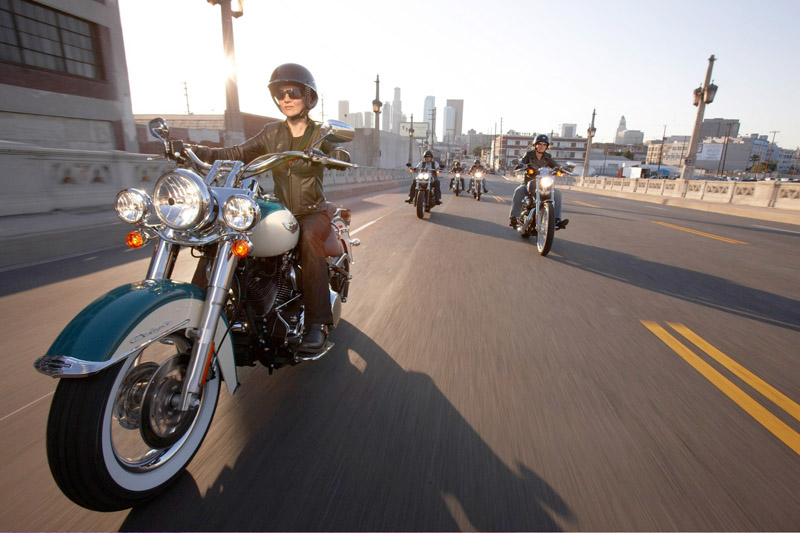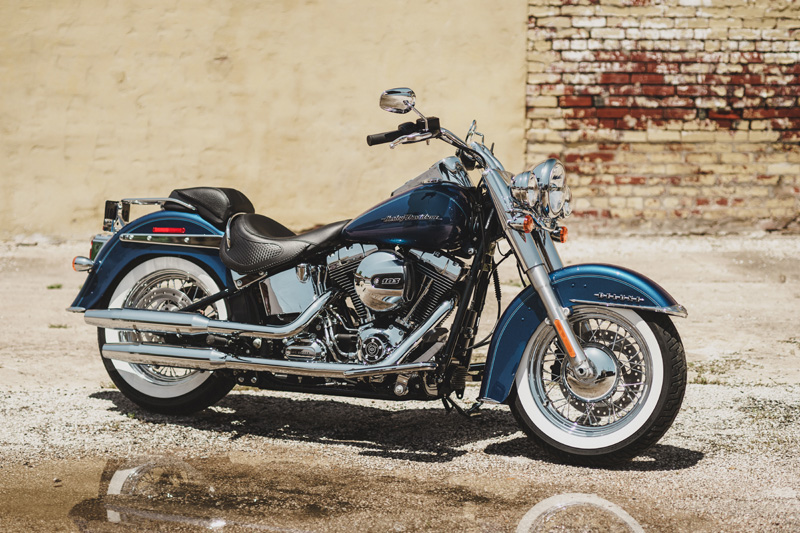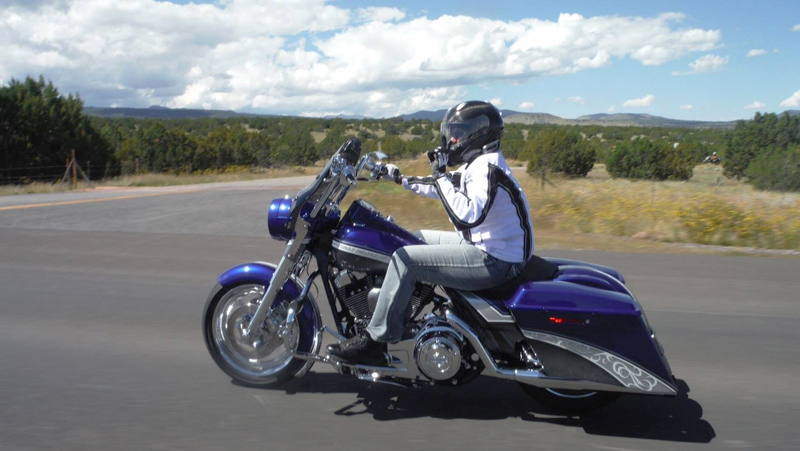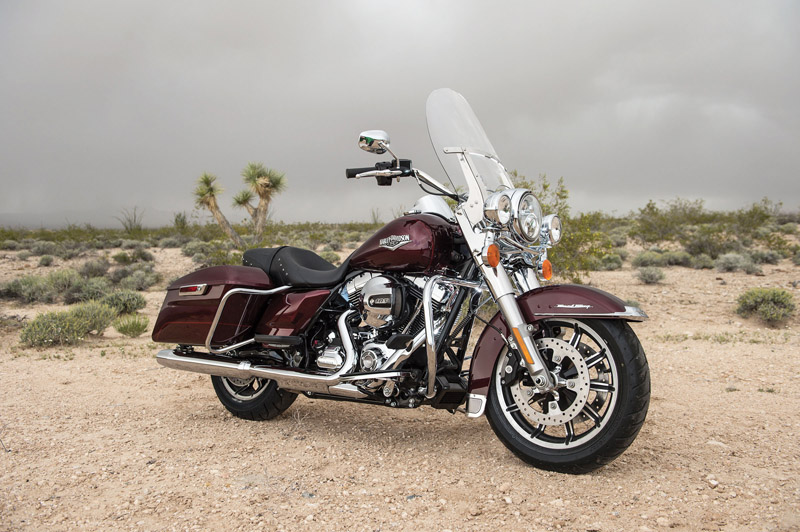 [page break]
6. Yamaha V Star 650 Custom
This entry-level middleweight is part of Yamaha's cruiser line, Star Motorcycles, and continues to be most popular Yamaha ridden by women. While the motorcycle may have a smaller engine size, its looks suggest otherwise. Many women are drawn to the V Star 650's "big bike" looks, and confident beginners choose it because they can not only practice their newfound skills, but the bike's decent power and size allow them to keep riding it beyond their beginner years. This is another motorcycle that's changed very little since it was introduced more than a decade ago. Yamaha had a winner right from the get go. Why mess with a good thing?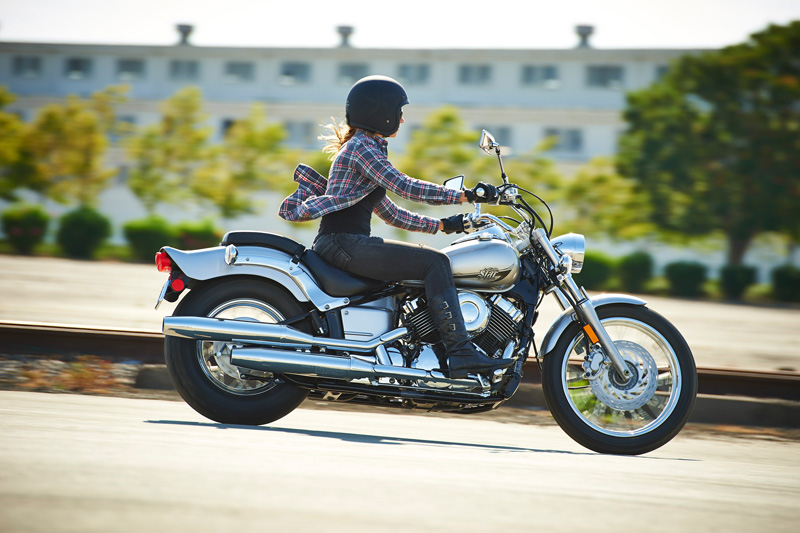 [page break]
7. Harley-Davidson Heritage Softail Classic
The Softail is another one of those motorcycles that continues to attract a steady number of women over the years because it does a lot of things right. Riders who feel the large touring motorcycles are just too big to handle love that the Heritage Softail Classic is already set up for touring, but comes in that manageable Harley-Davidson Big Twin Softail package. Other than the engine size and component upgrades, the Softail Classic remains virtually the same since I reviewed it in 2011.
[page break]
8. Harley-Davidson Dyna Low Rider and Harley-Davidson Fat Boy
Yes, we have another tie between two cruisers from Harley-Davidson that have seen steady interest from women over the years. And for all those lady riders wondering which one they should choose, the Dyna Low Rider and Fat Boy receive equal billing as the eighth most popular motorcycle our women readers are riding now.
Harley-Davidson stopped making the Dyna Low Rider for three years and only reintroduced it in 2014 after making some upgrades. It's always been a leading bike among women long before surveys were asking women what they ride. The fact that it made our top 10 list after only being back on the market as a new model for two years is a testament to its draw among women.
I've always found the Fat Boy to be well, just that, fat and bulky, but the numbers don't lie and many women choose this very low, manageable cruiser to be their motorcycle for life.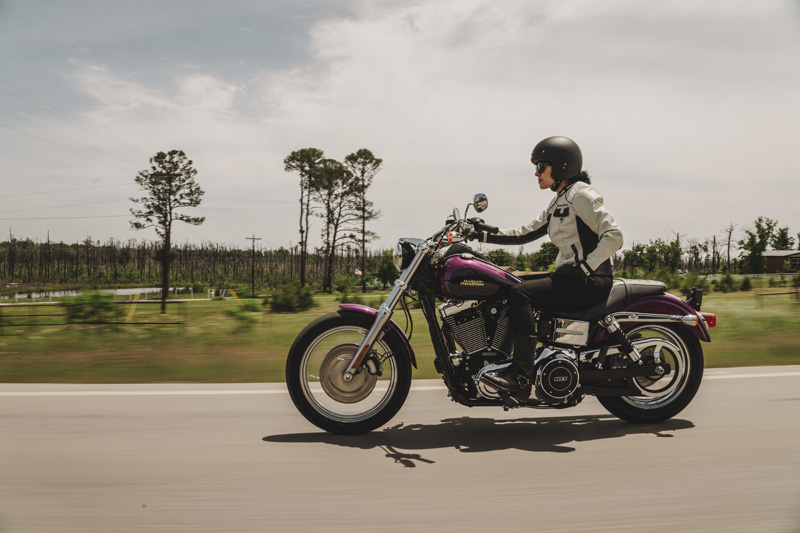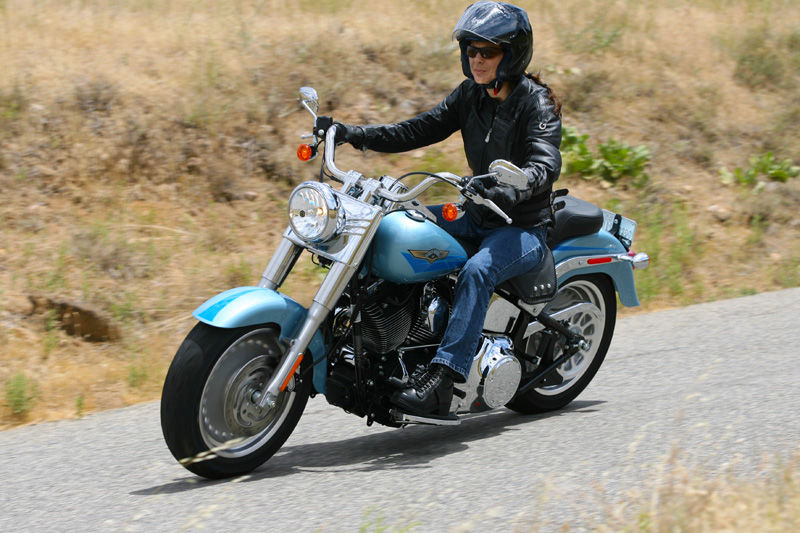 [page break]
Ask any woman what motorcycle she started on and most will tell you it was a Honda Rebel. This 250cc motorcycle is by far the most popular beginner bike among women, and the fact that it made our top 10 list tells us that a) there are a lot of beginners reading Women Riders Now (great! hooray!), but b) and more importantly, there are many women continuing to take up motorcycling in record numbers.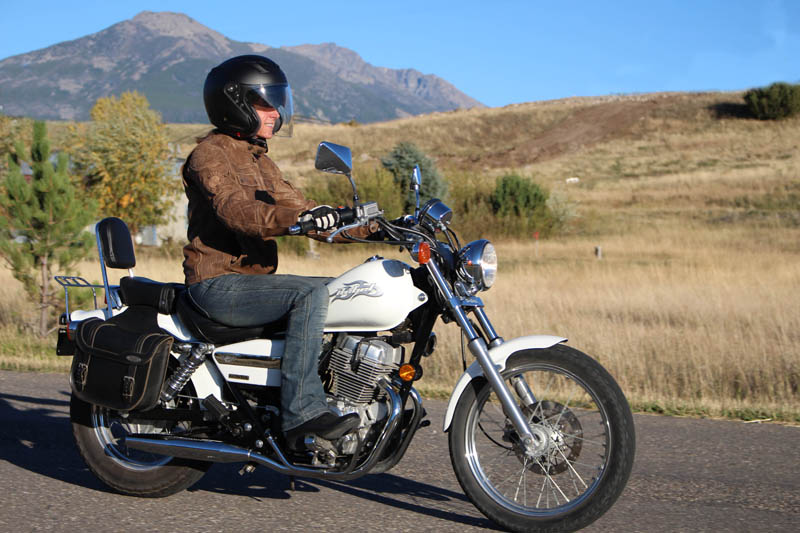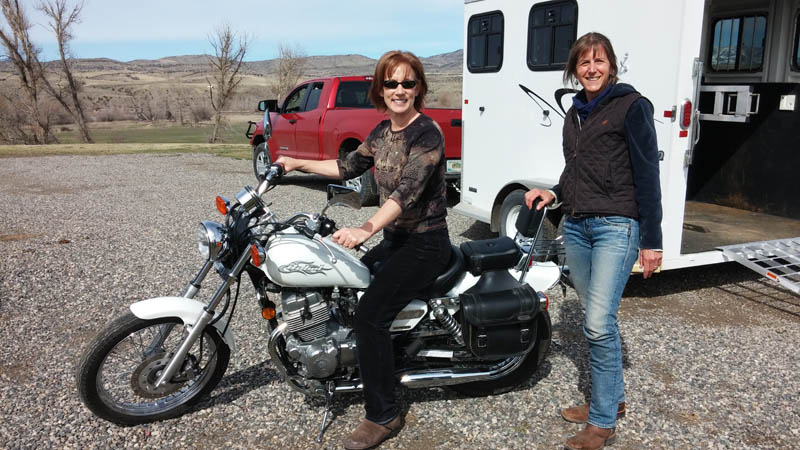 [page break]
10. Harley-Davidson Softail Slim

And the tenth most popular motorcycle ridden by our women readers now is a motorcycle that's quickly gaining ground among female motorcyclists despite it being a relatively new model, the Softail Slim. Introduced in 2012 (and reviewed by us then), the Slim narrowly beat out the Kawasaki Vulcan 900 and the Yamaha V Star 950, motorcycles that have been around far longer and are ridden by plenty of women as well. So, fans of those bikes, it's worth noting they came in 11th and 12th respectively.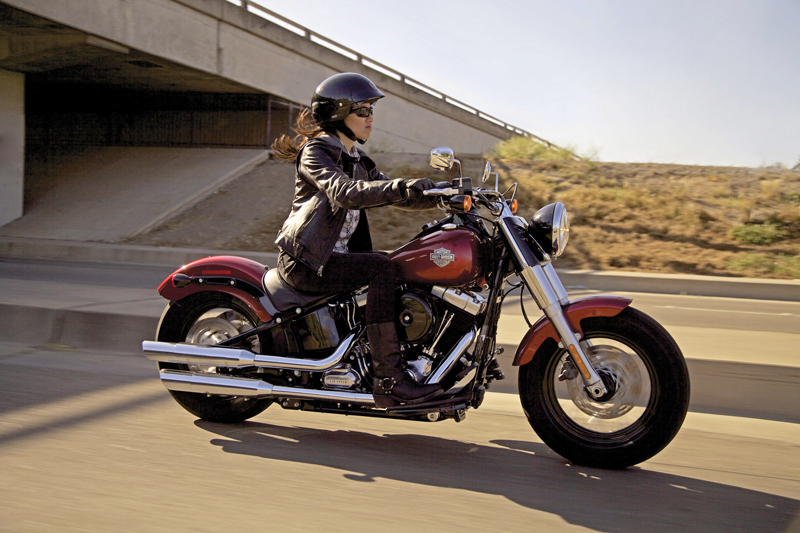 Final thoughts:
Last year,
Harley-Davidson reported that it is leading motorcycle sales among women
, so that's why seven of the top 10 motorcycles that women are riding now are from The Motor Company. In my opinion, what this list suggests in terms of what motorcycles fell where in the list is that:
• The majority of women riders choose a cruiser style motorcycle, and in fact, our survey results show 60 percent of respondents ride a cruiser, and these models in our top 10 bear that out. The second most popular category of motorcycles women ride is street / standard style at 24 percent, followed by sport touring at 14 percent.
• The motorcycles women choose follow motorcycling trends in general. For example, touring is the largest segment of motorcycles sold currently so we're seeing more women riding touring motorcycles with two in the top 10, defying the stereotype that women only ride small or middleweight sized motorcycles.
• The growth in women in motorcycling continues full steam ahead as a beginner motorcycle and intermediate motorcycle made our top 10 list suggesting that of the women reading WomenRidersNow.com, a large number of them have only started riding recently or within the last two years. And in fact, this is in line with the results of the question we asked about how long you've been riding.
• Finally, the majority of women are riding powerful engine size motorcycles that come a package that's manageable to their smaller frames, i.e. the Sportsters, the Softails, the Dynas and the Shadows.
If anyone is interested in purchasing the results of our survey, contact editor Genevieve Schmitt.
Do you ride one of the top 10 motorcycles, or another motorcycle you'd like to share? Please post a comment below and include a photo.
Related Articles
Why People Ride a Motorcycle
WRN Beginner's Guide
Lowest of the Low Motorcycles