For those who have perfected the art of adventuring on their motorcycle alone, Redverz Gear introduces The Solo Expedition Motorcycle Tent. The original Redverz design has shed a few pounds and inches resulting in a smaller version of the biggest idea in motorcycle camping.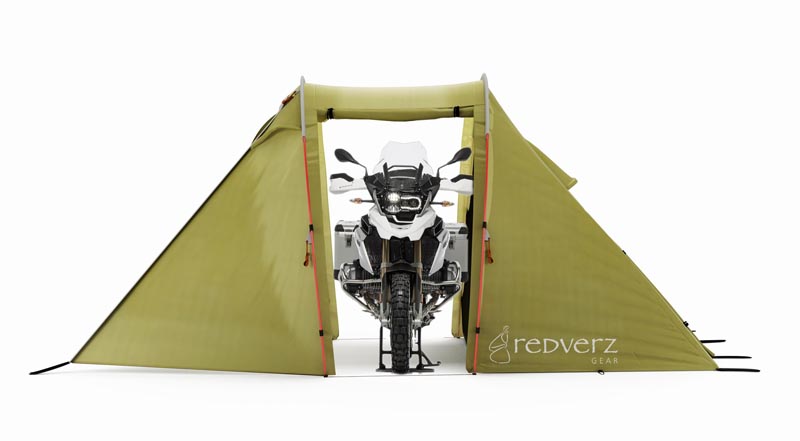 Designed to accommodate a single camper, The Solo is more compact while remaining notoriously spacious. The legendary Redverz garage remains unchanged, featuring area-wide headroom, a height tall enough to stand in, and room to house a fully loaded adventure bike.
Alternatively, the company's Atacama Expedition Tent sleeps up to three. Both designs afford riders the luxury of a garage to park the bike, make repairs, or wait out a storm.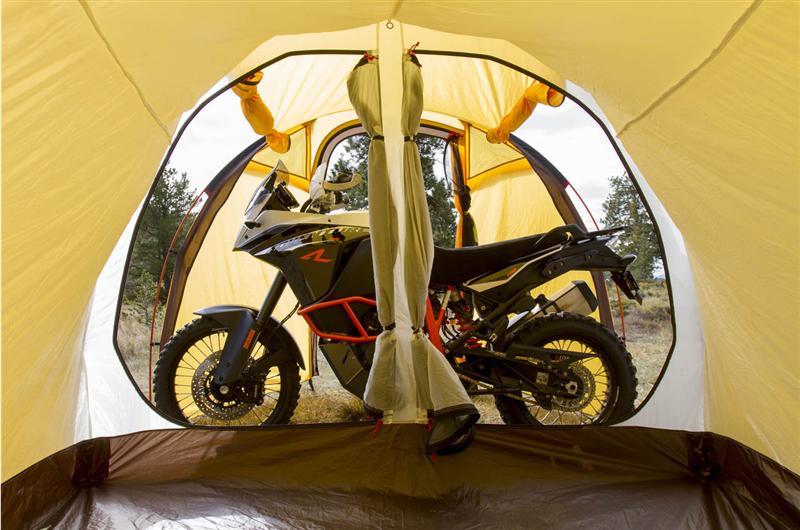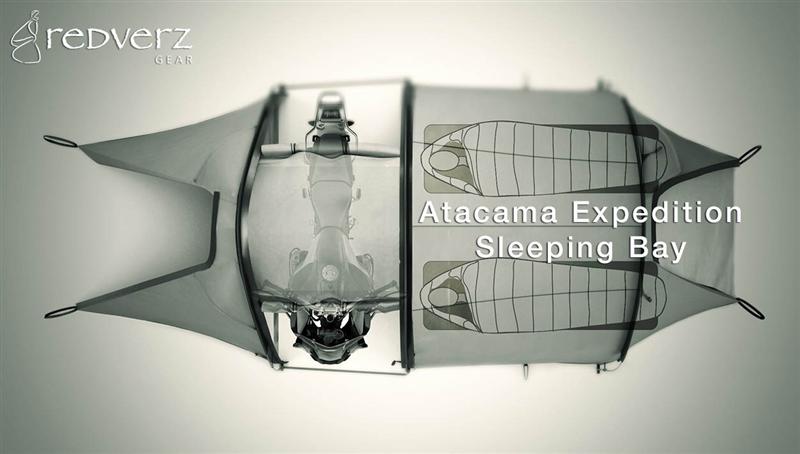 Solo travel is uncomplicated and intensely rewarding. The same can be said for The Solo Expedition Tent. Two-pole construction makes for fast and easy set up and one less pole lightens the load. Double-wall construction and a bathtub floor in the Solo sleeping bay affords maximum nighttime comfort and protection in a smaller foot print, 90 inches x 41 inches to be exact.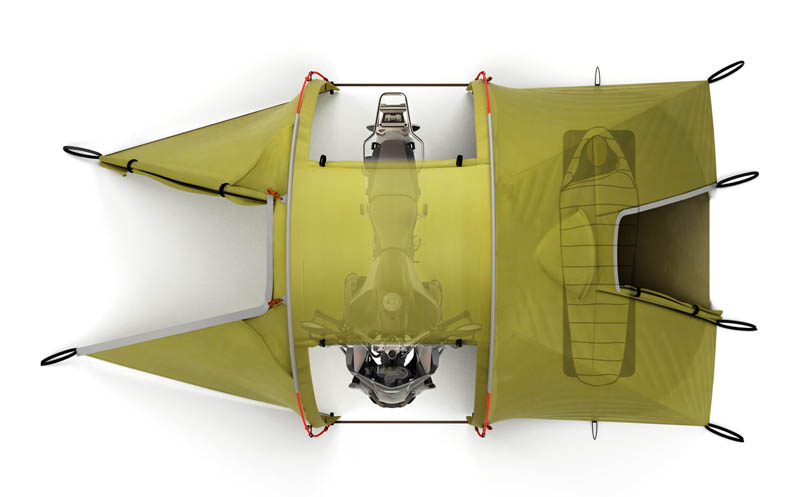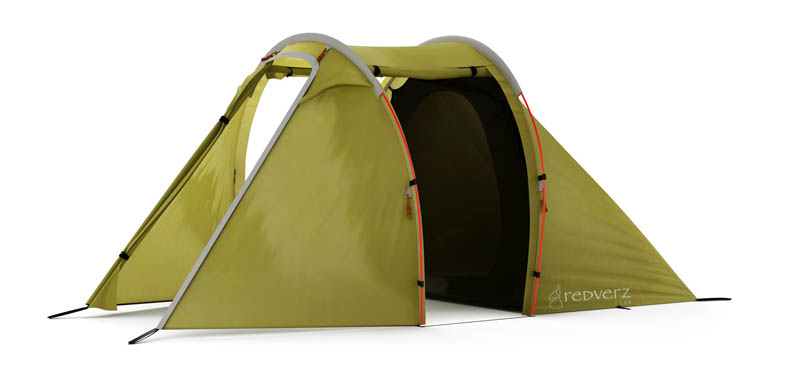 Both entry doors pair a privacy panel with mosquito mesh to allow for complete closure or ventilation with bug protection.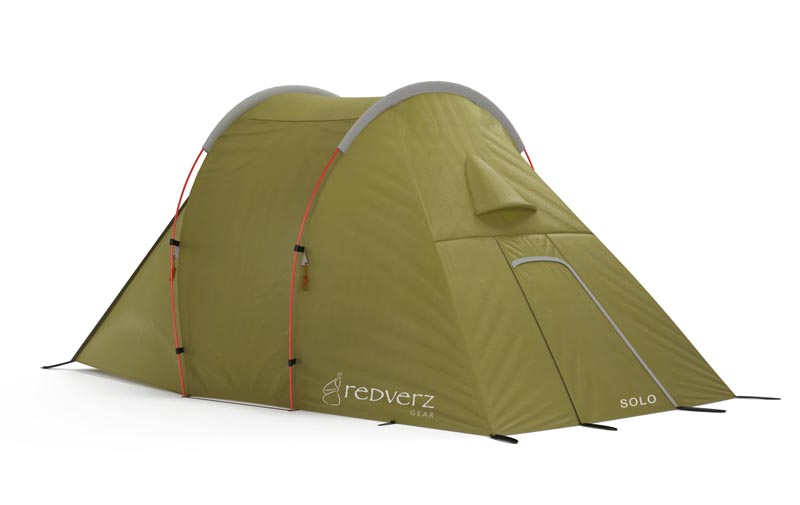 Price for The Solo Expedition Tent is $449. The Atacama Expedition Motorcycle Tent is $499. For more information, visit Redverz.com.
Related Articles
Video Review: Thermarest LuxuryLite UltraLite Cot for Motorcycle Camping
Review: Sierra Designs Sleeping Bag for Motorcycle Camping