Why do you want to learn to ride? How can you convince a friend to learn to ride? There are nearly as many individual answers to that question as there are individual people in the world. I conducted an unscientific poll of students in new rider courses and came up with the 10 most-commonly cited answers to the question: "Why do you want to learn to ride?"
1) It looks like fun!
Gliding down the highway on two wheels, cruising through traffic, bending the twisties on a country road. Not only does it look like fun, it is! Chances are, if you enjoy driving, youll enjoy riding, too. Some people claim riding is the closest thing to flying. Most people agree that the excitement, exhilaration and total freedom just cant be beat!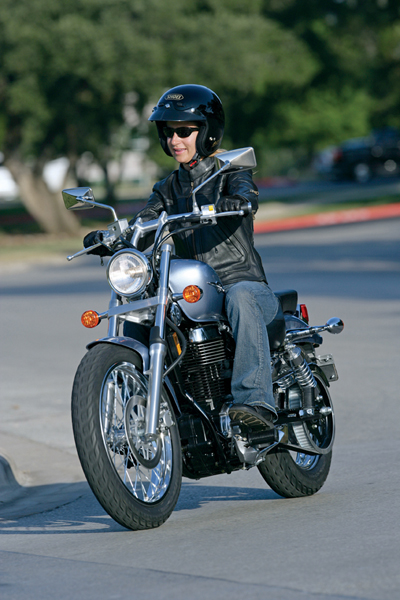 2) It looks cool!
The cool factor associated with motorcycling is real. Whether its Marlon Brando, Steve McQueen, Sandra Oh (who can forget the beating she gave her boyfriend with her motorcycle helmet in the 2004 film Sideways), people who ride not only look cool, they are cool!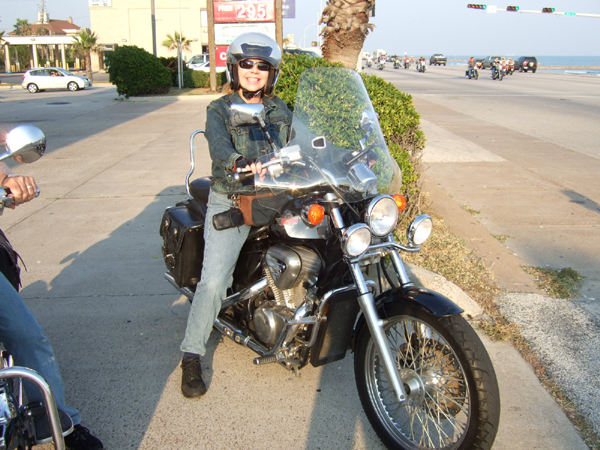 3) Im tired of being a passenger.
Many women who learn to ride have spent a lot of time on the back seat of a bike. They love motorcycling, and theyre ready to ride their own ride. Wanting to move up to the front seat is one of the most common reasons I hear from new women riders.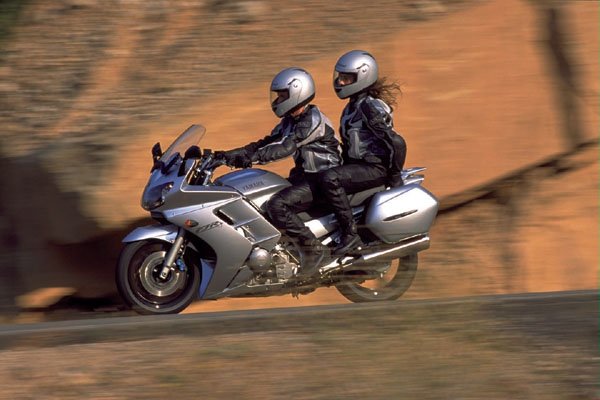 4) I received a motorcycle as a gift.
Believe it or not, this reason to ride comes up fairly often. One new rider told me how winning two Harley-Davidson motorcycles in a raffle propelled the decision to learn to ride. More often, I hear how a bike has been given as a gift, usually by a spouse or significant other, but sometimes from parents to children or vice versa. Hey, nice gift!
5) My husband/boyfriend/significant other wants me to learn to ride.
Im always a bit skeptical when I hear this reason. It sounds too much like my husband/boyfriend/significant other wants me to lose weight/quit smoking/stop drinking. There may be true desire on the part of the guy to share the sport with his woman, but beware—sometimes its just an excuse to get the woman co-rider off the back, or give her the old bike so a new one can be purchased without guilt. Learning to ride should be ones ownchoice, not undertaken because a person feels she has nochoice.
6) My son/daughter/father/mother wants me to learn to ride.
Same as above, but in a parent/child situation, the relationship dynamic is even less balanced. Ive seen one too many father/son and mother/daughter teams where the poor kid, usually a minor, is under intense pressure to keep up with the parent. In one case, the child was petrified and Dad couldnt figure out why. Maybe it was attributable to Dads 110 mph sprints on the highway with his son on the back, holding on for dear life. While riding can be a great shared parent-child activity, make sure youre not pressuring or being pressured to participate!
7) My boss/friend/coworker wants me to learn how to ride.
Same as above, but add a healthy dose of peer pressure. When you perform a task you dont really want to do because you think youll look bad to your peers, youre ripe for disaster. Yes, its fun to share experiences with friends, but true friends respect each others boundaries, too!
8) I used to ride a long time ago and want to get back into it.
Returning riders who left the sport years ago usually suffer from rusty skills. If you dont use it, you do lose it. As life situations change—your kids grow, you divorce, remarry, reach mid-life, retire—you think about returning to motorcycling. Its great to retrain to get back in the saddle again.
9) Its been on my bucket list.
Some riders have dreamt of riding a motorcycle all their lives and as theyve gotten older, with time ticking away, the desire to ride a motorcycle eventually makes it to ones bucket list, things she or hed like to do before dying. The kids are gone, age 50 passes and still no motorcycle. Making it a bucket list prioritizes it, and often pushes people to start the process of learning, buying, and becoming a skilled a motorcycle rider.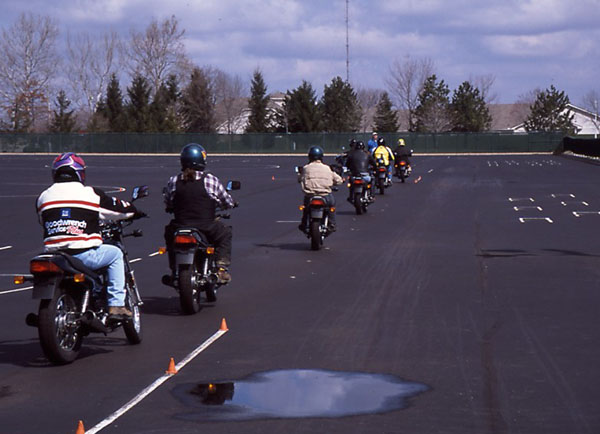 10) I want to save money on gas!
More and more, I hear this reason to ride. Most motorcycles can offer double or triple the gas mileage available by cars. And with the rising price of fuel, its easier to swallow $15 at the gas pump instead of $50 or $75 for a full tank of gas. In addition to saving money, you get to do your part for the environment, too!
Why do you want to learn to ride? You can add your reasons in the comments after this article.
About the Author:
Susan Rzepka Orion is a certified MSF RiderCoach and Riders Edge Instructor who loves to ride, write, and help others who want to do the same. You can find her on the road on her BMW F 650 GS.
Related Articles
10 Step to Becoming a Motorcycle Rider
WRN Beginners Guide