SHOEI RF-1400 Motorcycle Helmet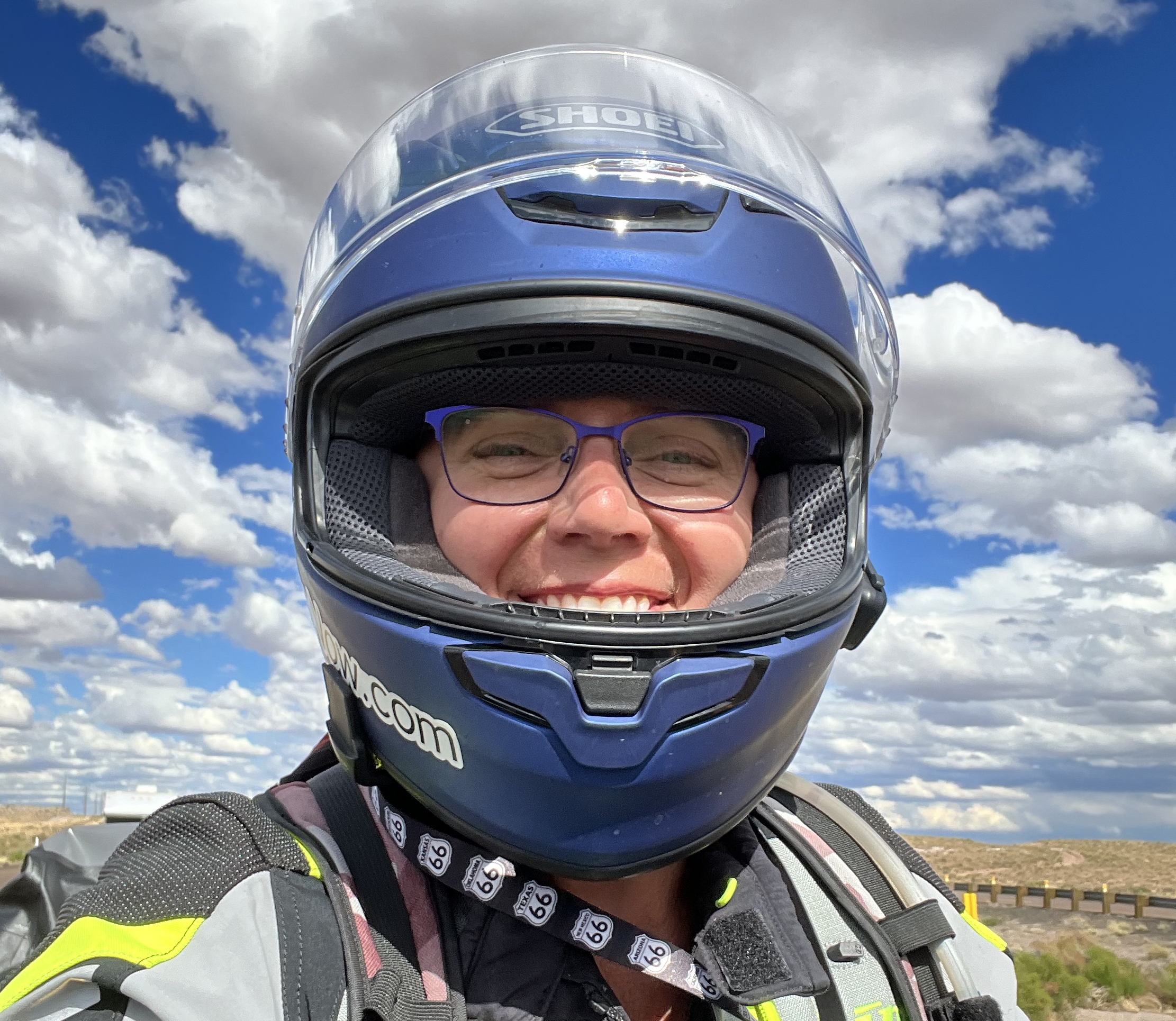 I was very happy to be on the list to receive the newest version of SHOEI's popular sport-touring RF series, the SHOEI RF-1400 helmet, when it was introduced in 2020. If you are a regular WomenRidersNow.com (WRN) reader, you may have noticed the matte blue RF-1400 in many of my photos and articles, like the BMW R 18 B and Transcontinental reviewed here. I've literally worn it for hundreds of hours on half a dozen different bikes since receiving it three years ago. And even with a closet full of great lids to choose from, I almost always reach for the RF-1400.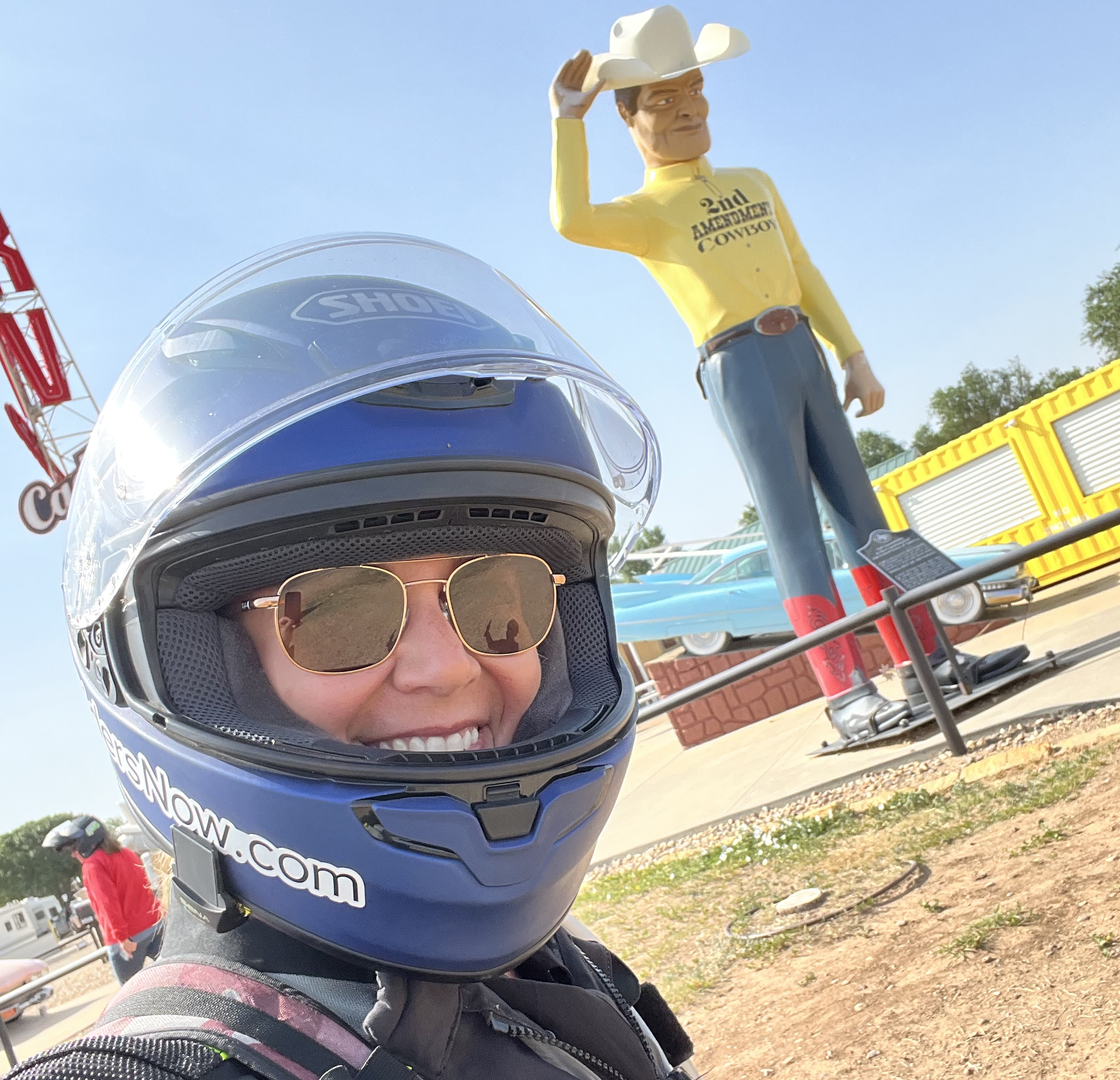 I've tested a half dozen SHOEI helmets and have always been a big fan of how well they fit my intermediate oval head shape—the most common U.S. head shape. The RF-1400 helmet offers the same excellent fit I'm used to.
The SHOEI RF-1400 helmet is offered in five shell sizes for a more customized fit. Shell #1 fits XS–S; #2 fits M; #3 fits L, #4 fits XL–2XL; and #5 fits 3XL.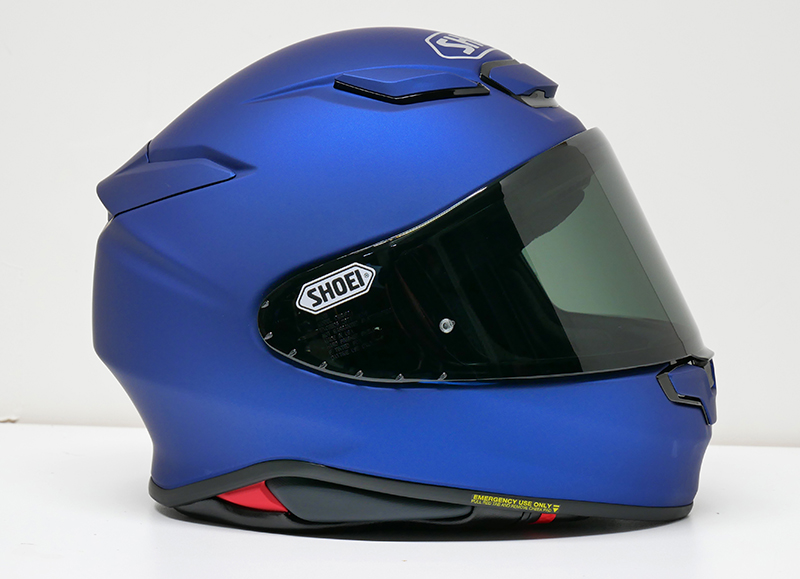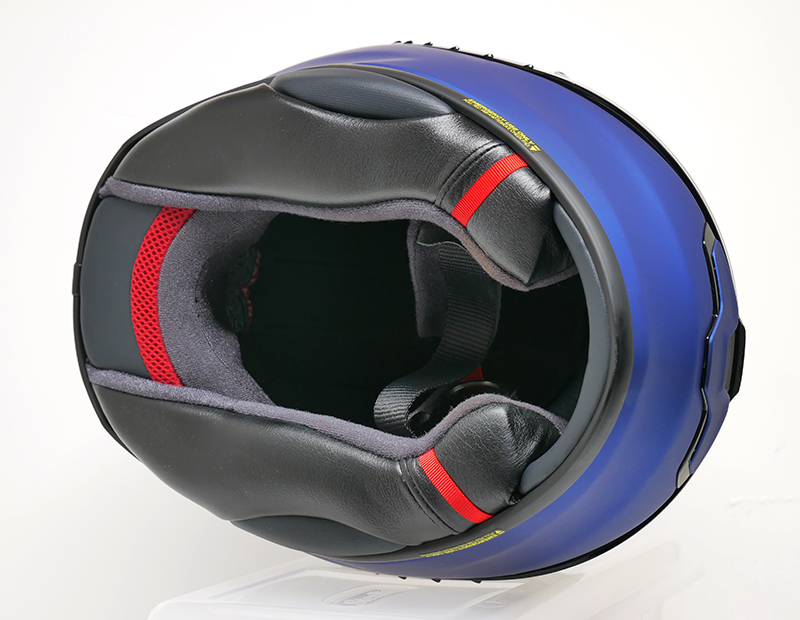 Lightweight and Aerodynamic SHOEI RF-1400 helmet
Ever feel like you can't wait to get to your destination so you can take that heavy helmet off your head? Not the case with this full face helmet. The RF-1400 is DOT and SNELL M2020 certified and at just 3.62 pounds is the lightest and most compact of SHOEI's lineup. Made up of multiple layers of strong lightweight composites, even the spoiler is integrated into the shell, ensuring the helmet's integrity throughout.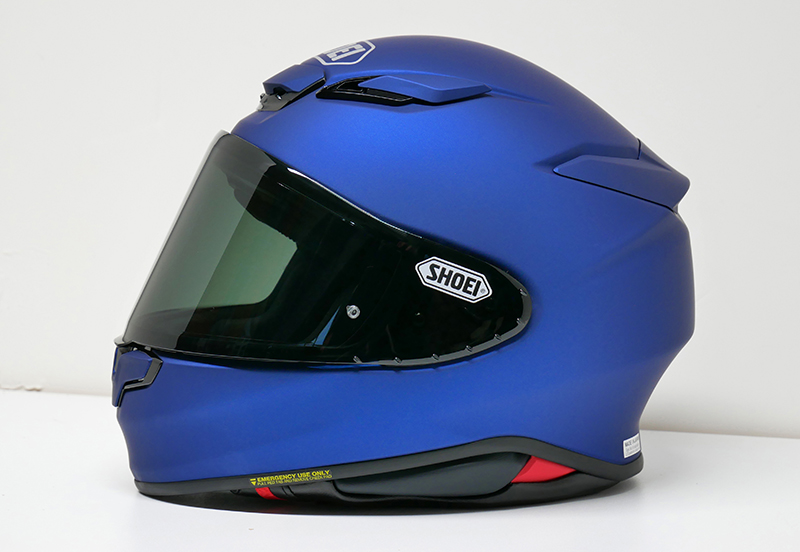 The RF-1400 uses a "gasket" of sorts to keep noise and the elements out when the shield is down. I usually prefer to keep the shield cracked open for extra air, but with this helmet's excellent venting system, it's really not necessary.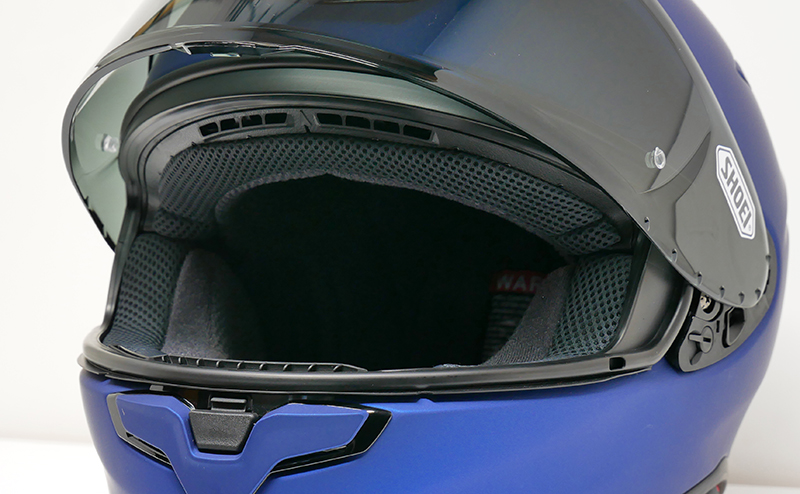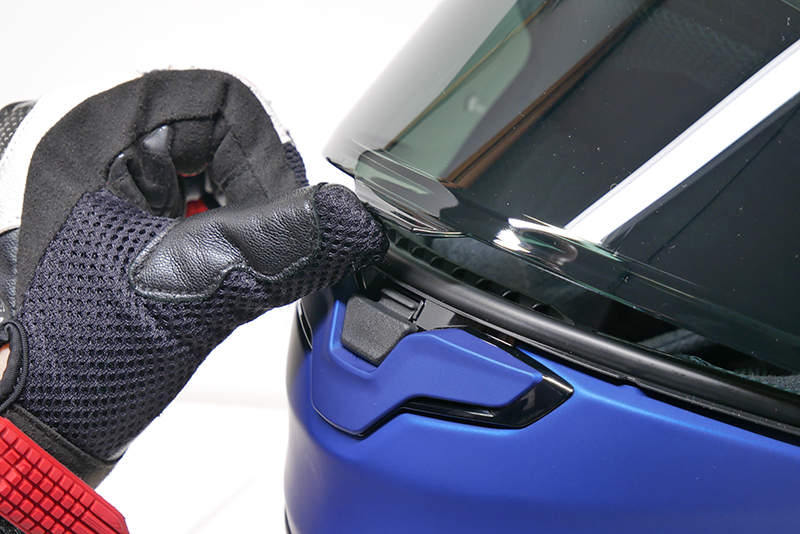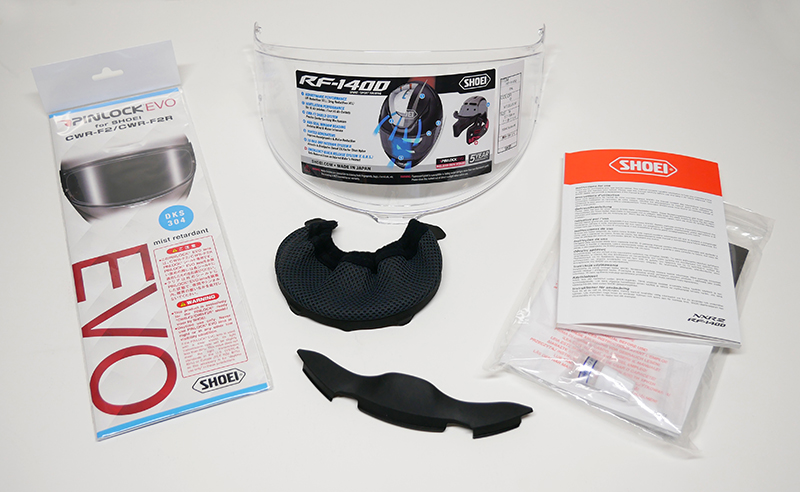 The RF-1400 is vented well with large intakes and channels built in, helping keep your head from overheating while riding. There are three-position front lower air intakes, four front upper intakes, and four exhaust vents integrated into the rear spoiler.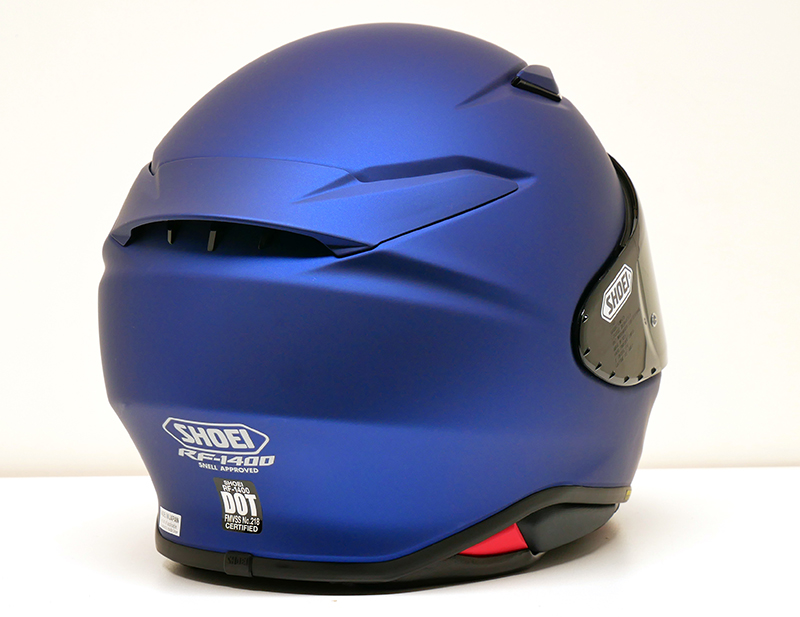 Opening and closing the vents is easier than ever. No searching for tiny tabs with a gloved hand like some other helmets have. The top vents slide forward and back and the large lower tab moves up and down. It's easy to feel even with gloves on.
The last RF SHOEI I tested (RF-1100) many years ago had plenty of air vents for cooling, but those air channels attributed to noisy whistling that drove me crazy. Well, that is a thing of the past. Years of development and refinement have steadily improved SHOEI helmets. The RF-1400 is definitely one of the quietest helmets I've ever tested.
If you are wondering about being able to hear what you need to hear, well, that will never be an issue with any helmet. Even with earplugs in, you can hear sirens and sounds you want to hear.
Speaking of listening pleasure, I installed a Cardo Bluetooth PackTalk Bold on the SHOEI with absolutely no problem so I could talk to my other Chix. The RF-1400 has removable ear pads for room to install helmet speakers. It was also easy to route the wiring and slip on the mount.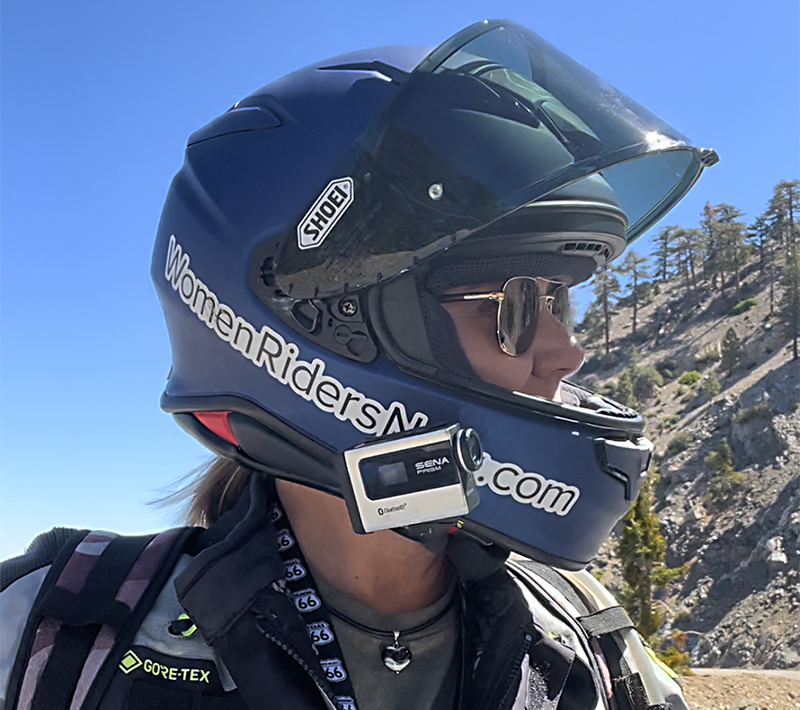 Lots of Colors and Graphics
The RF-1400 is available in 25 different color and graphics options, some matte finish, others glossy. Yes, that is a lot to choose from! Prices are currently $579.99 for solids and $679.99 for graphics.
For more info visit Shoei-Helmets.com.