Helmet Communication Systems
I've been reviewing motorcycle helmet communication systems since their inception. The early systems were pretty crude, with bulky transmitters, poor sound quality, and limited ranges. Pairing two units required cheat sheets with a drawn-out sequence of pressing buttons every time the units were turned on. Bluetooth technology has vastly improved the way sound is transmitted and received and today's systems are much easier to use and offer better sound quality.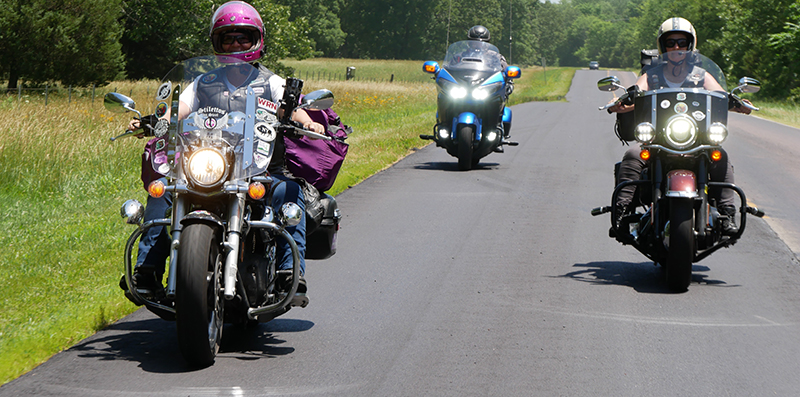 Two decades into motorcycle communication systems, the technology is light-years better. Today's systems allow riders to not only stay connected, but also are great for listening to music and hearing turn-by-turn directions. But now there are so many options that it can be overwhelming to choose a system.
Cardo is consistently at the forefront of motorcycle helmet communication. Since 2004, it has been developing new products and improving the technology. With a wide range of options to meet different needs and pricepoints, its single Freecom 1X system costs just $126 while its top-of-the-line full-featured Packtalk Edge Duo (two unit) bundle is $699.95.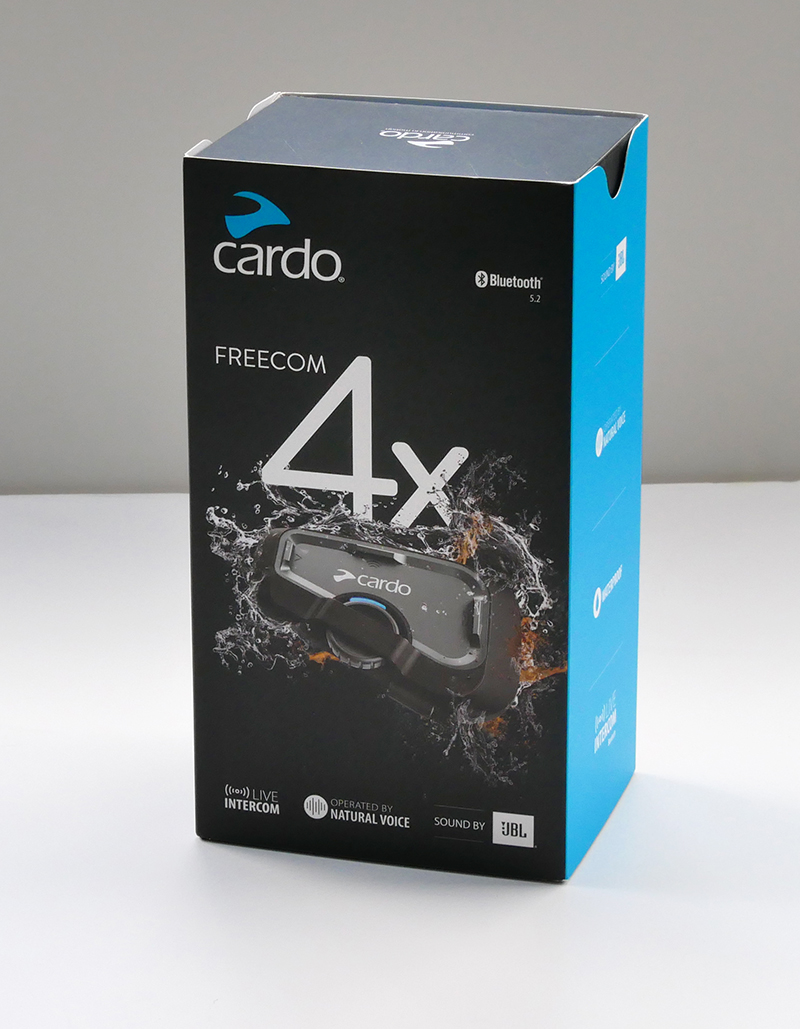 The Freecom 1X model is a good basic short wave communication system for riders who only want to talk to a passenger, listen to music, get voice navigation, or make and receive calls from her helmet. The Freecom 2X offers all these features too, but its longer .5 mile range allows two motorcyclists to communicate.
Cardo's Freecom 4X offers Bluetooth 5.2 with universal connectivity for up to four riders and two channels for GPS and phone pairing. Freecom 4x units will stay connected to each other for up to .75 miles and if the connection drops, they will automatically reconnect.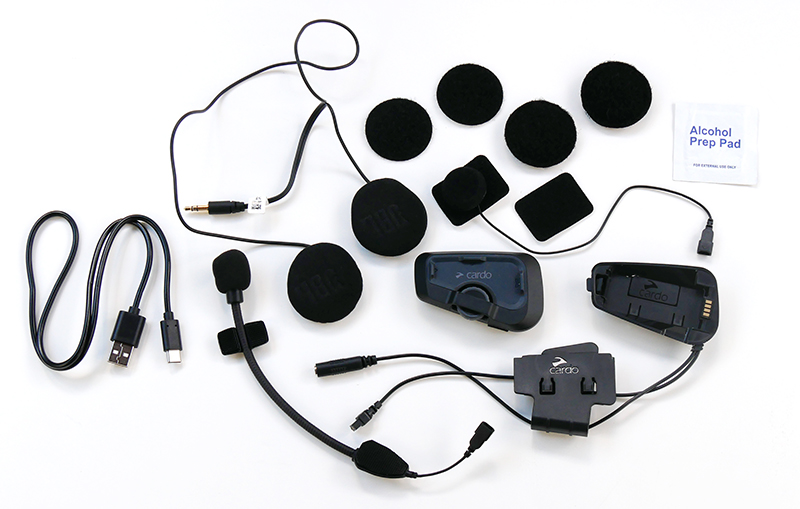 At last, the days of not being able to connect your Bluetooth headset with a different brand or system are over. The Cardo Freecom 4X will connect to other major brands, such as top competitor, Sena. So, if your riding buddy has another comm system, you can still connect via the Bluetooth non-mesh system. I tested this using one of my older Sena 20S units. The Freecom 4X did pair successfully, and communicating was just as easy as if it were two units of the same brand.
Sena has been using a control wheel for years and is brilliantly easy to use with gloves on. The Cardo Freecom 4X uses a smaller wheel to control the volume and a few other functions, but I find it hard to find with my gloved thumb. In fact, my biggest gripe with the Freedom 4X is the unit's buttons are very difficult to feel and use even with bare hands. Put on gloves, and, well, forget about it.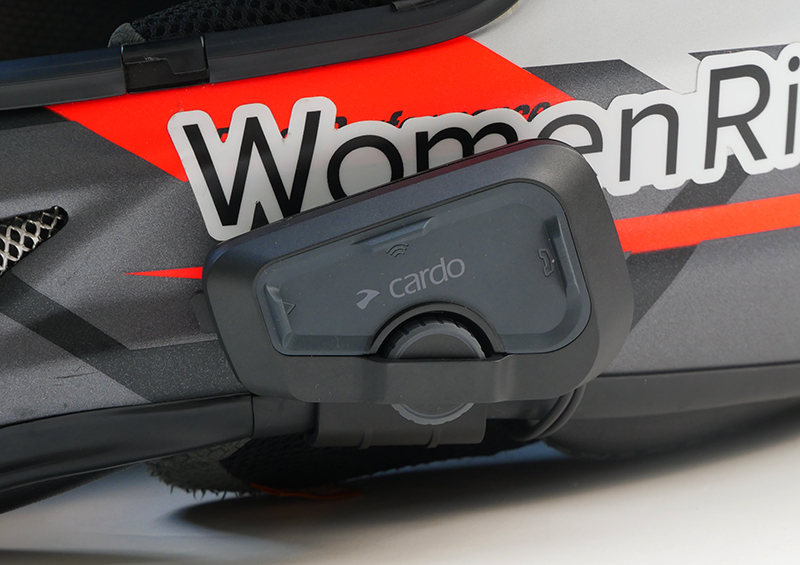 Luckily, there is a host of voice commands you can learn and use instead of trying to find those small buttons. Everything from turning volume up and down, to accepting calls, to turning music on can be controlled with a "Hey Cardo" command. You can also use your usual voice commands to activate your phone (such as Siri, Alexa, or Google.) I actually prefer doing this, as it's what I do in my car as well.
Another option is using the Cardo App to control many features from your smartphone. But while riding, this means taking your eyes off the road. So it's best to use the app while stopped.
Downloading the Cardo Connect app to your smartphone and pairing it with your Freecom 4X allows you to wirelessly update the unit in minutes. The app allows you to visually control the unit, such as choosing what you want the Freecom 4X to broadcast or selecting riders to pair with.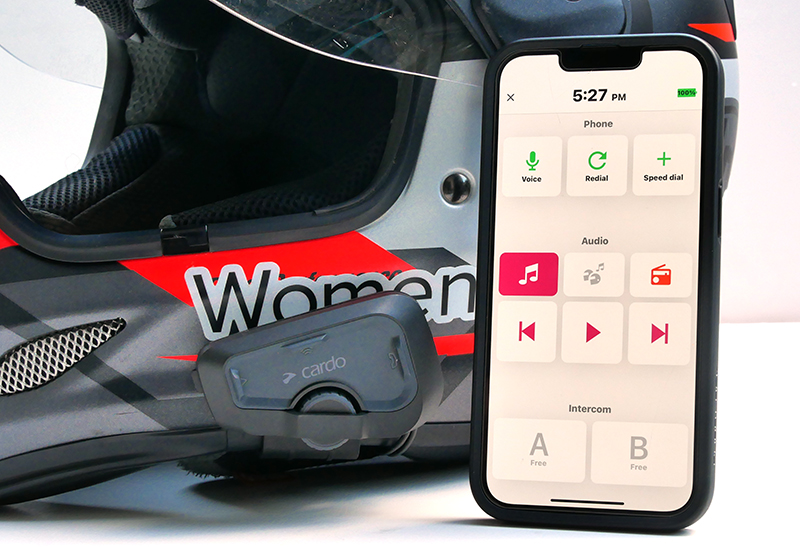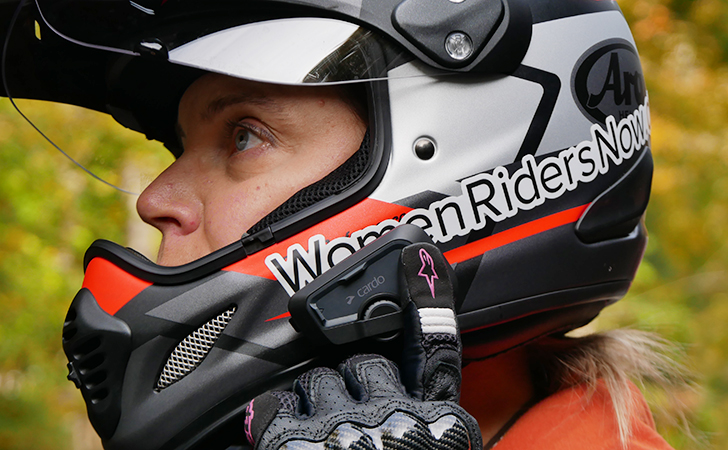 The Freecom 4X high definition 40mm JBL speakers are only 10mm thick and fit easily into my Arai XD4 helmet. I'd previously installed another system's speakers into this helmet and had to remove it due to ear pain. The JBL speakers are thinner and don't cause any discomfort, and provide great sound quality and volume. The specially tuned music processor and three audio profiles create a rich sound experience with automatic volume adjustment based on outside ambient noise.