Always on the lookout for new gear, accessories, and companies by and for women motorcyclists, Women Riders Now (WRN) was on a mission at the 2019 AIMExpo in Columbus, Ohio, in September. We reported last month that WRN provided surveys to all the women who stopped by our booth, including the Women Riders World Relay (WRWR) attendees, to choose their favorites in several categories. Here we share more about the winners and their products. Help us support the companies who support women riders. If you see something you like here, be sure they know who you are when you order and how you found out about their products.
1. Best Jackets for Women
AGVSport — Gear House Pros
Always on the lookout for new jackets designed specifically for women riders, we were pleased to present the award for "best jacket" to Gear House Pros, distributor of AGVSport gear. With a full line of leather and textile jackets in a variety of styles and colors, it was clearly the largest and broadest selection of women's jackets at this year's show. Styles range from vintage café, to adventure, sport, and vented. All AGVSport ladies jackets are good-looking, functional, and affordable, and also come with level 2 CE armor in shoulders, elbows, and back.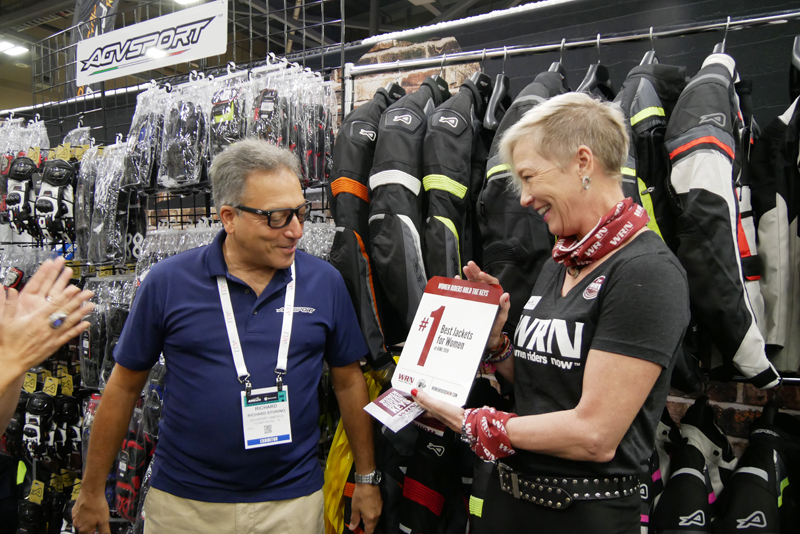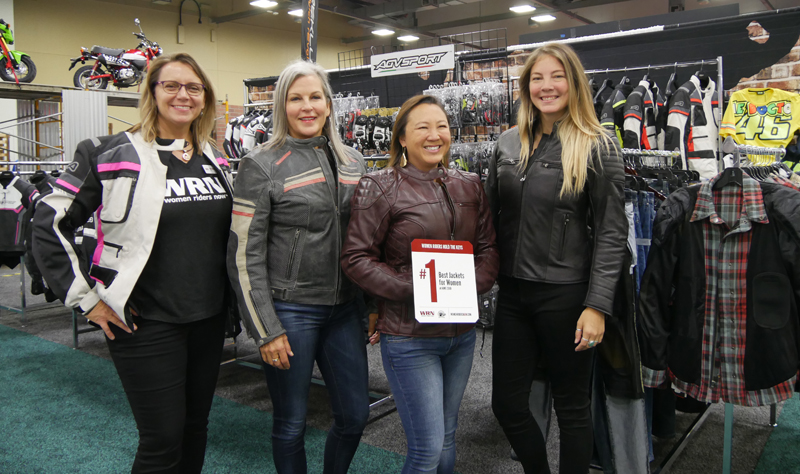 Saki, one of AGVSport's leather vintage café racer-styled jackets, is offered in black, Oxblood, and Tobacco brown. It's available in sizes 0-14 and retails for $399.99.
Bypass is only offered in classic black and features vents and a removable liner. It's available in sizes 2-16 and retails for $329.99.
| | |
| --- | --- |
| I love the urban sporty style of the Palomar ladies leather jacket. Available in men's and women's cuts, this is another style from AGVSport's Vintage Café collection. Offered in three different color combinations, it retails for $359.99 and comes in sizes 2-16. | While pink may or may not be your color, there's no denying the functionality of the adventure-touring Mojave jacket. If not, don't worry, it's also available in black/grey/neon yellow. This jacket retails for $269.99 and comes in sizes 2-16. |
Check out more ladies jackets from AGVSport's 2020 collection at GearHousePros.com.
---
2. Best Off-the-Bike Product
Mimi and Moto: The Motorcycle Monkeys children's books
Not only did husband and wife team Nancy Gerloff and Mark Augustyn win the MIC Gas Tank Competition at this year's AIMExpo, but they also took home the WRN award for best off-the-bike product. There's just no denying their children's books featuring Mimi and Moto, the Motorcycle Monkeys will be a hit in any household with young kids.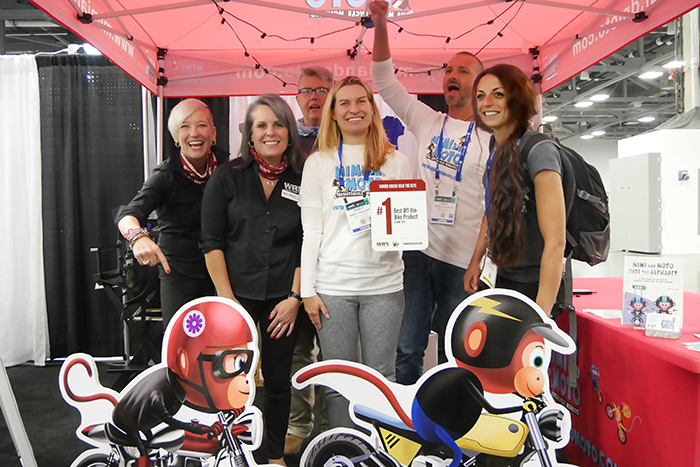 We first heard about Nancy and Mark's cute little monkeys in 2016 when we reviewed their first book, The Adventures of Mimi and Moto: The Motorcycle Monkeys.
Riding the success of the first book, they debuted their new release at the Expo, capturing the hearts of all who filled out our surveys. Mimi and Moto Ride The Alphabet is a 28-page hardcover book thats just as adorable as the first book. Colorful illustrations by Aveliya Savina and Marat Kurokhtin represent all aspects of motorcycling; hill climbs, motocross, choppers, dual-sports, vintage bikes, and so much more. Kids will surely enjoy the creativity of how each letter of the alphabet fits into motorcycling as they explore each cute, colorful page.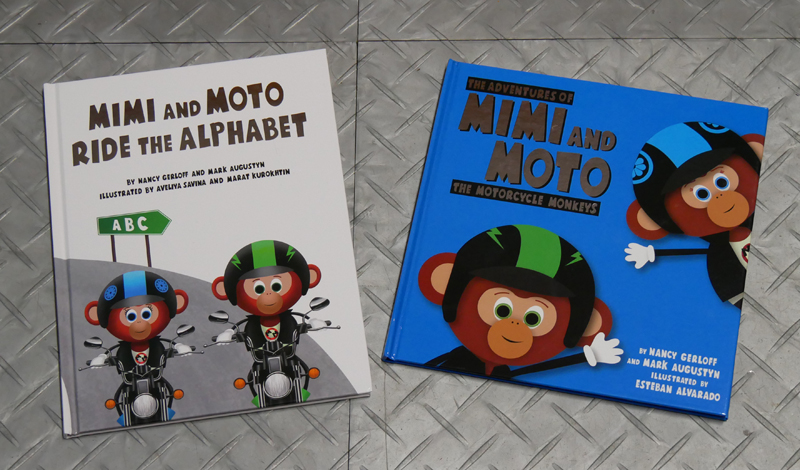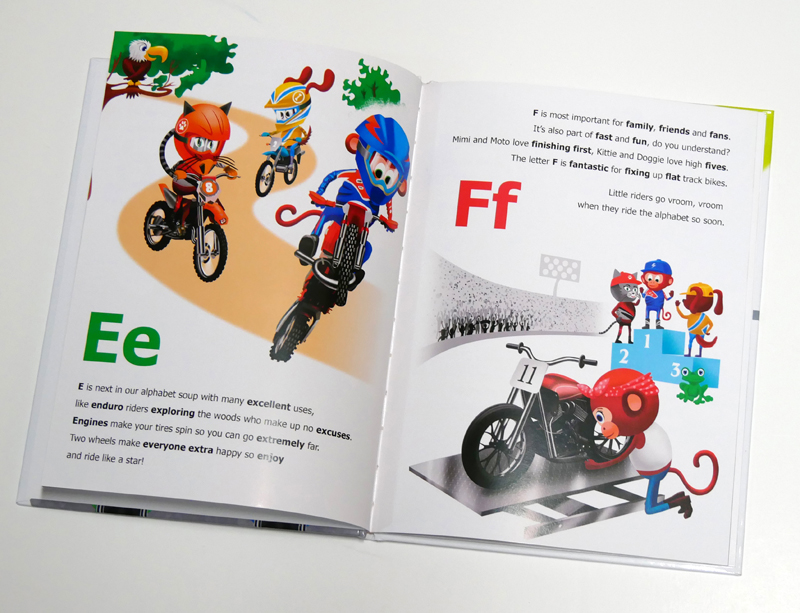 You can order directly at MimiAndMoto.com. Be sure to use code WRN15 to receive a special holiday discount. Offer good until January 31, 2020.
---
3. Must-Have Tool or Gadget
SportBike Chic Motorcycle Tank Purse
Women know that the best tool a woman rider can have is a bag to put her essentials in. That's why we were so excited to find a relatively new woman-owned company at AIMExpo with what was voted as "best tool or gadget."
SportBike Chic was started by LaShundra Rucker in 2016 as the answer to fill the need for motorcycle apparel that covers the lady rider safely without sacrificing femininity.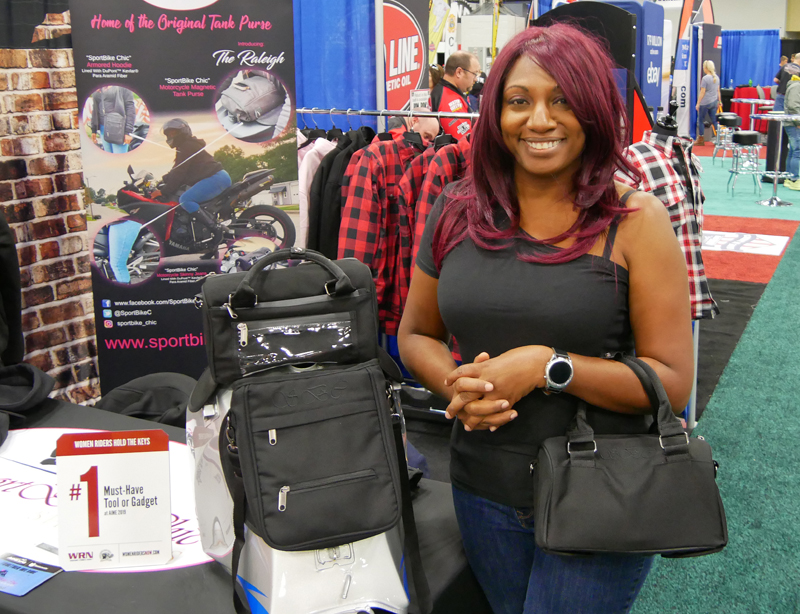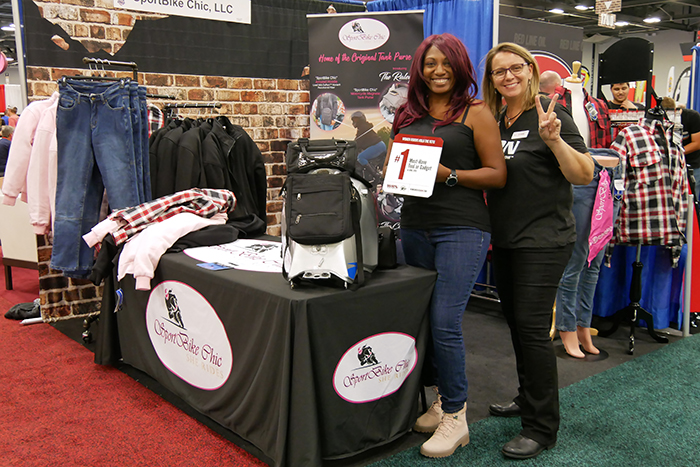 The company currently offers two tank purses. The first design is just named the SportBike Chic Motorcycle Tank Purse. The $99 cross-body purse has detachable straps and powerful magnets that convert it from a stylish purse to a tank bag in seconds.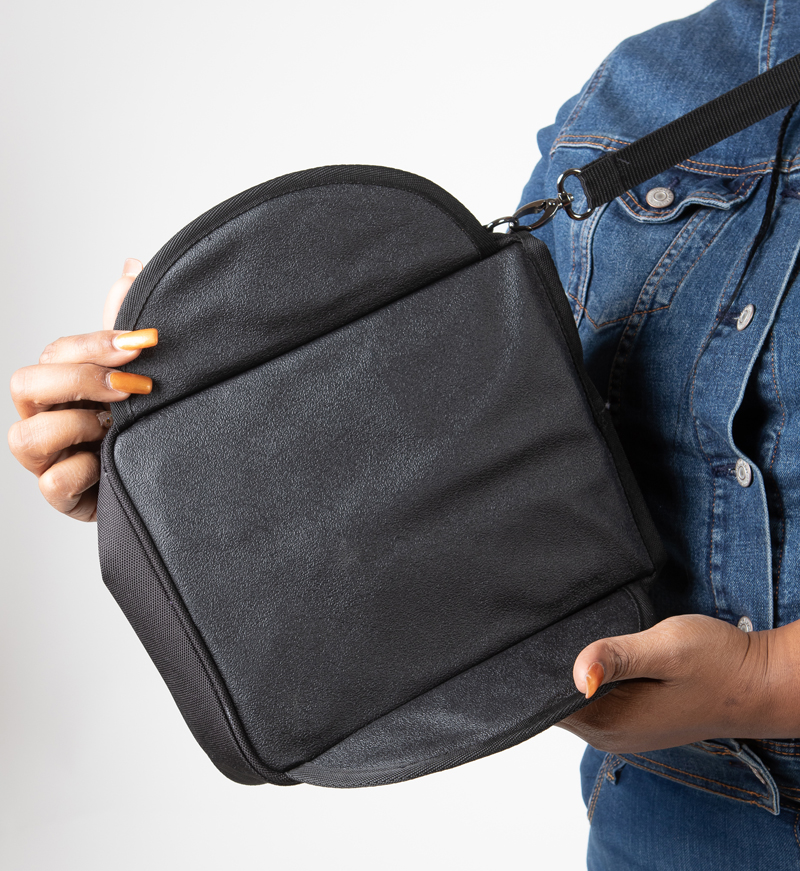 The newest creation is the "Charlotte" motorcycle tank purse. Styled as a handbag, it has two carry straps and magnets to hold it to the tank. There are two D-rings on the bag that allow you to attach an included shoulder strap. Interior compartments help you keep things organized.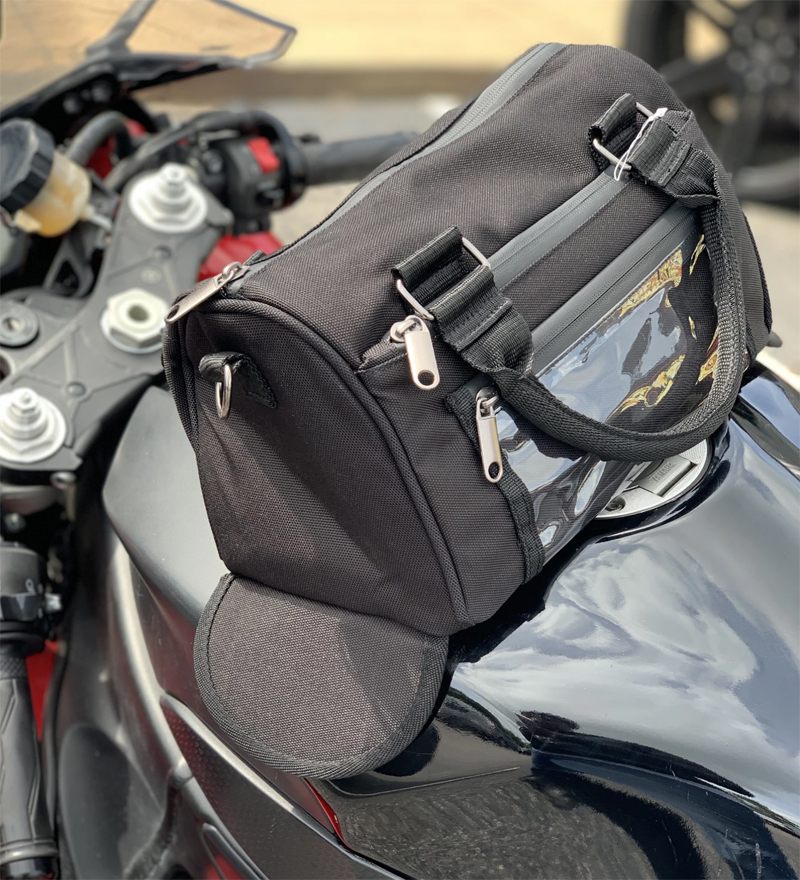 SportBike Chic's protective riding jeans are made of cotton/spandex and have a Kevlar and para-aramid liner. They include armor in the hips and knees and are available from size 6 to 20. Retail price is $111.99.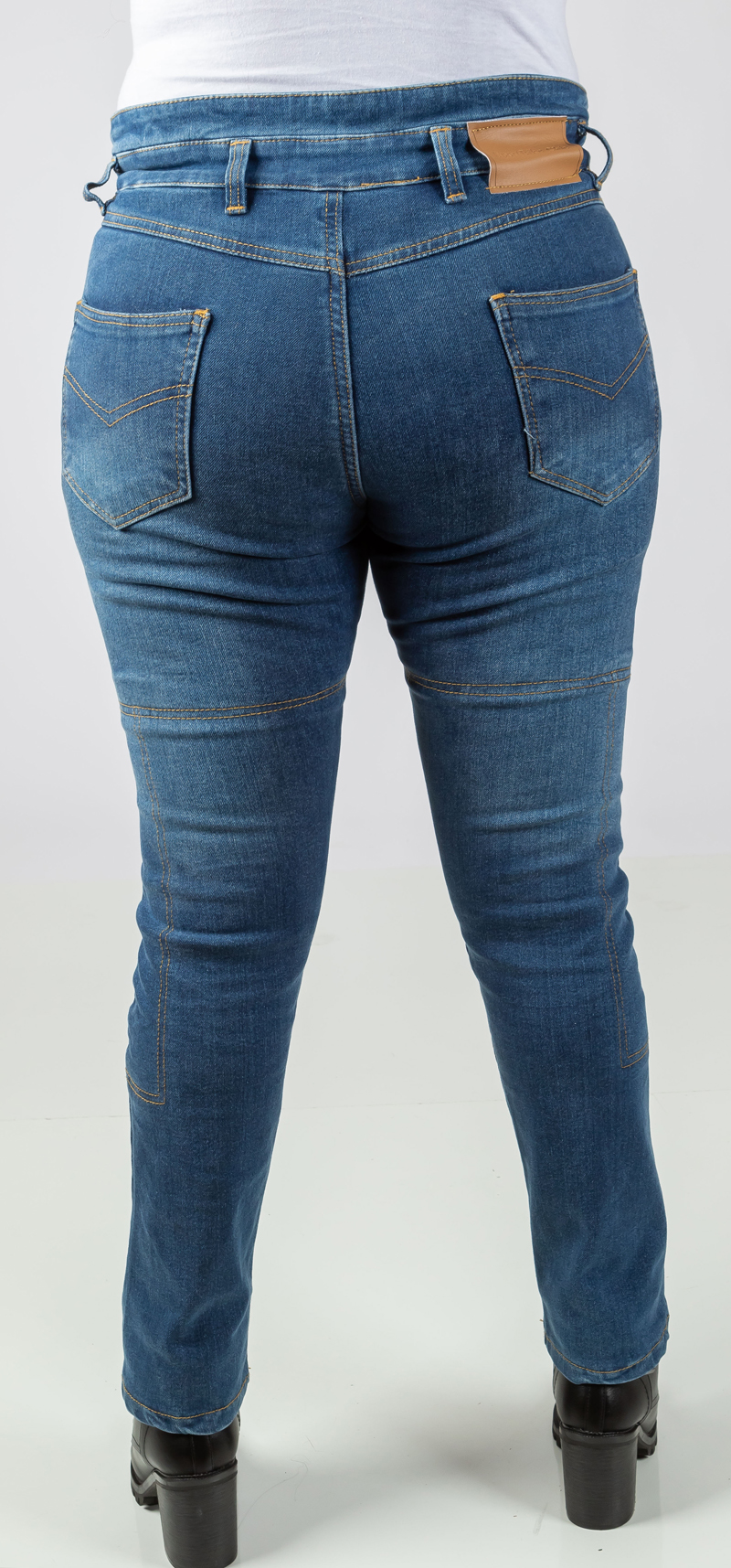 SportBike Chic's hoodies, sweatshirts, and flannel shirts are lined with Kevlar and include armor in the shoulders, elbows, and back. They retail for $89.99.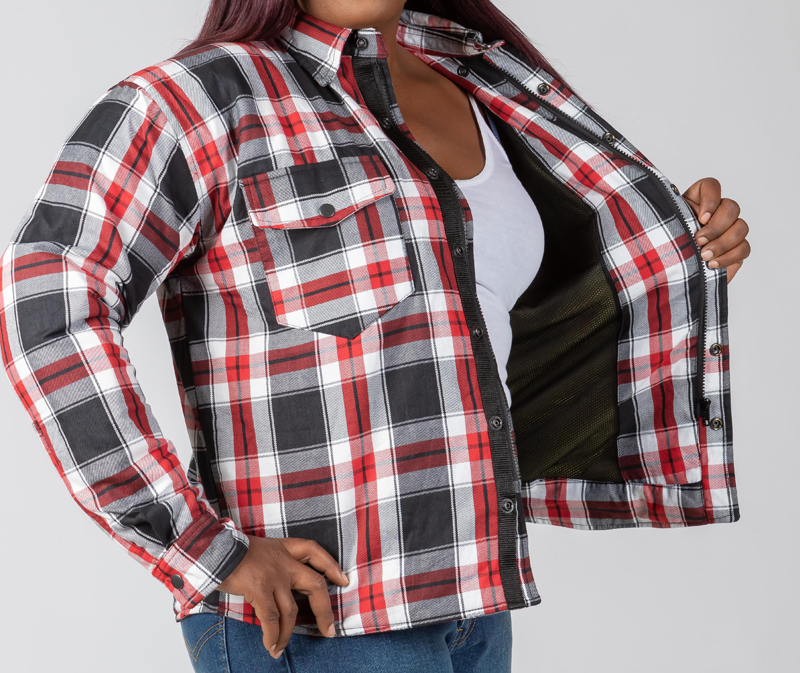 Visit SportBikeChic.com to see more styles and learn more about LaShundra's story.
---
4. Best Hot-Weather Product
Wild Ass Seat Cushion
How does a seat cushion win the "best hot-weather product" category? Well, even though Wild Ass air cushions are designed to relieve pressure points, creating a more comfortable place to park your butt for those long rides, they also work to keep said butt cooler due to the air circulating between the air pockets.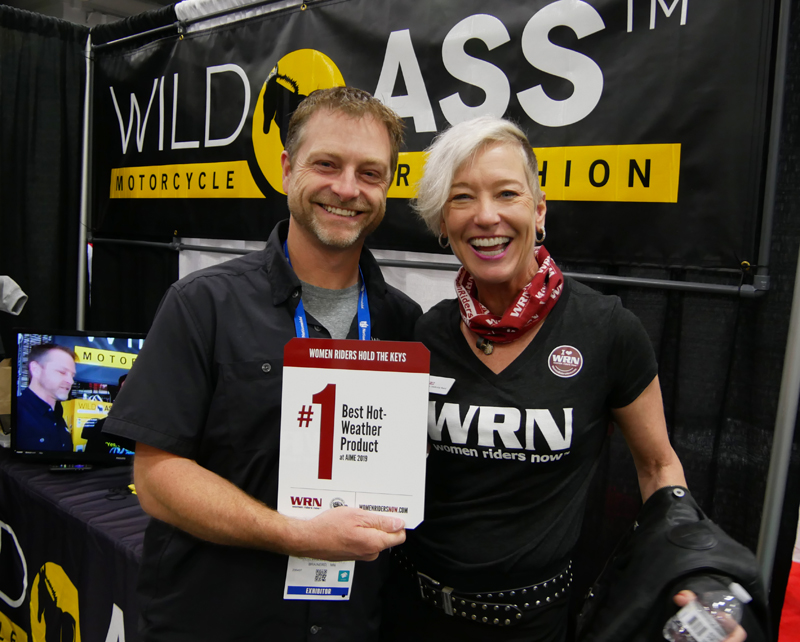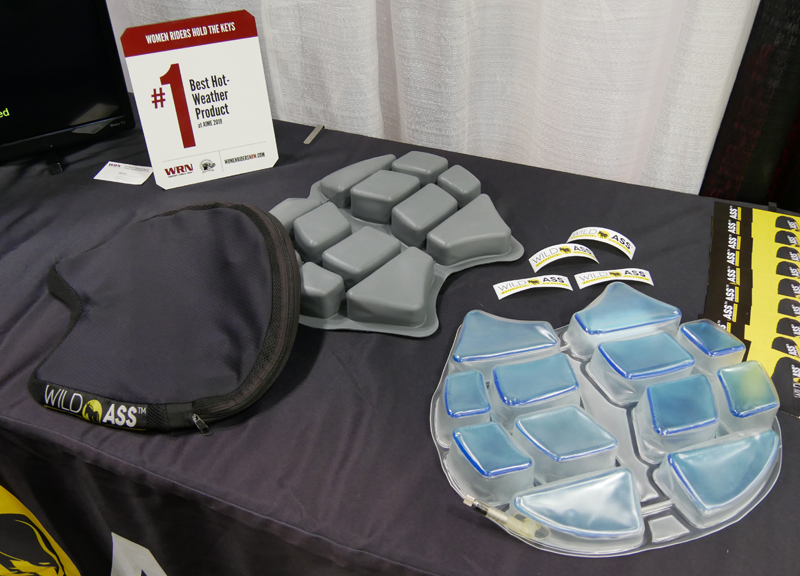 The Wild Ass air cushions eliminate painful pressure points and promote good blood circulation by using adjustable interconnected air cells that conform to the rider's shape regardless of weight or seating position.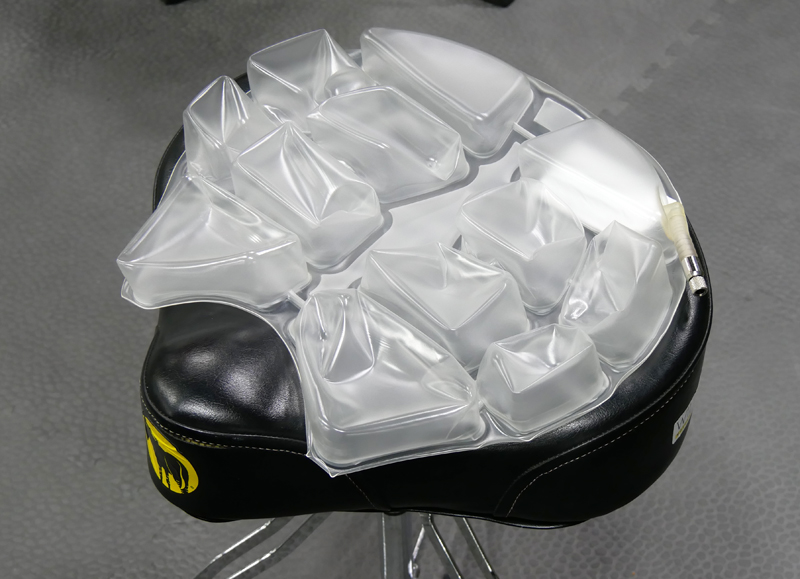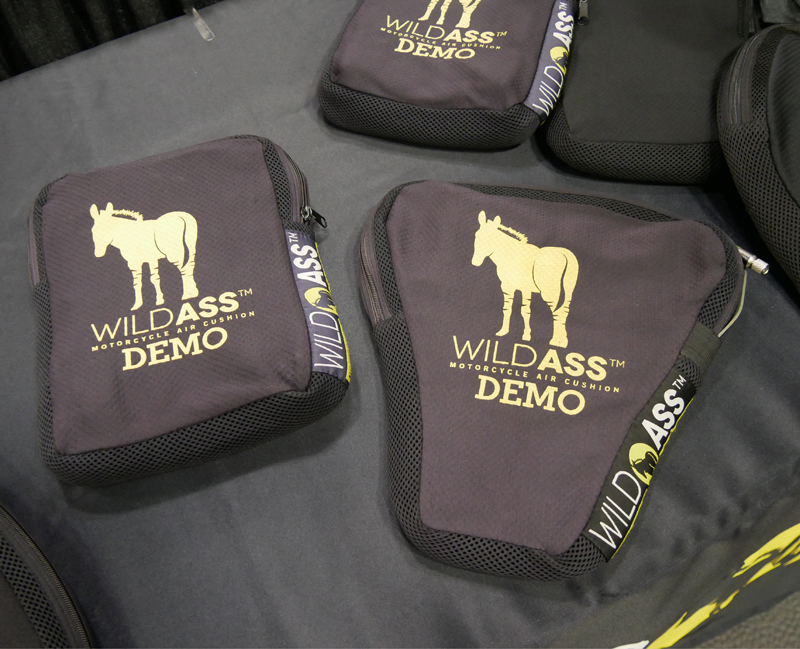 The air cushions also reduce shock and vibration, helping to reduce lower back pain.
Visit Wild-Ass.com for ordering and more information. Be sure to use code WRNBG to receive a special WRN holiday discount. Offer valid until December 31, 2019.
---
5. Best Cold-Weather Product
California Heat Heated Gear
California Heat was founded in 2014 and has been making quality heated gear since. Today, John, Dawn, and Jenn Ambrose own and run the family business out of Pylesville, Maryland and all three were on hand at AIMExpo. There were a number of heated gear companies in attendance, but we couldn't be happier that California Heat took home the prize.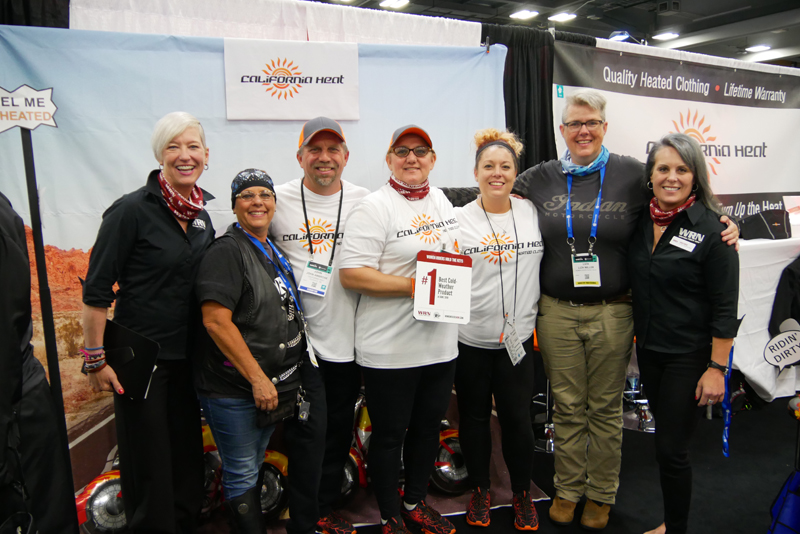 The California Heat booth was large, fun, interactive and included a ton of items on display and for sale, including some never-seen before items such as a heated balaclava and a new outer jacket.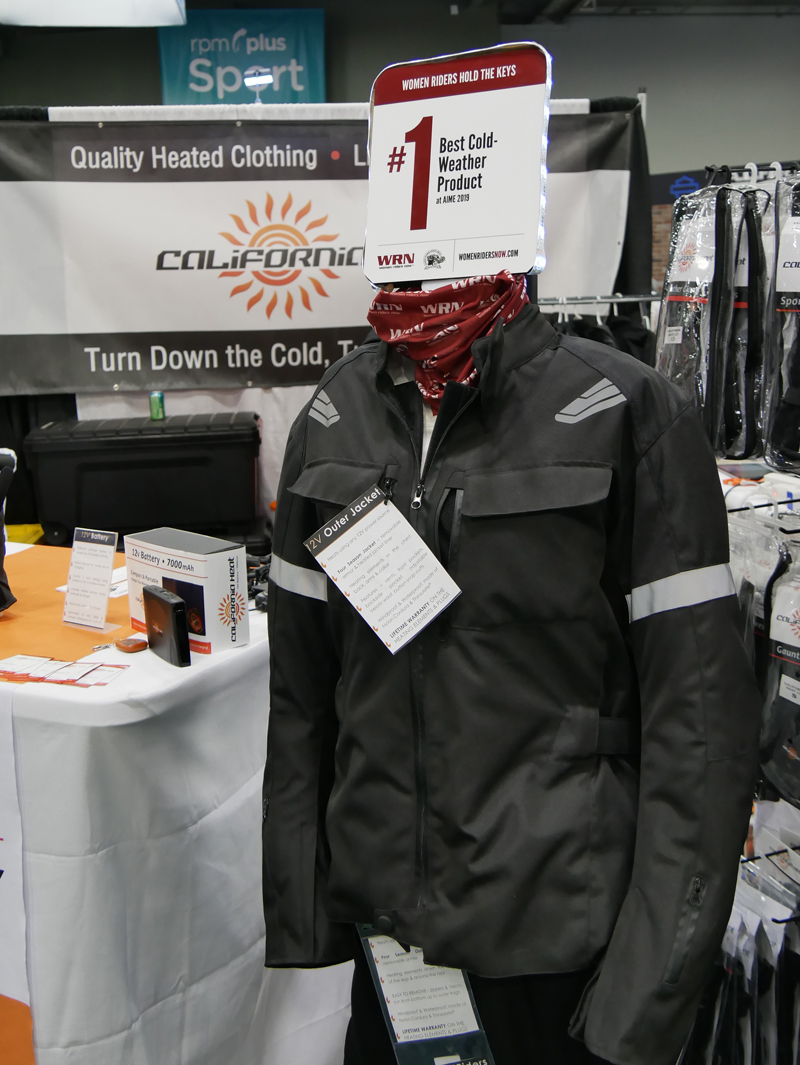 California Heat carries top-quality electrically heated vests, jackets, jacket liners, pant liners, gloves, sock liners, pants, and a balaclava. The heating elements and plugs carry a lifetime warranty—so you know the company stands behind its products!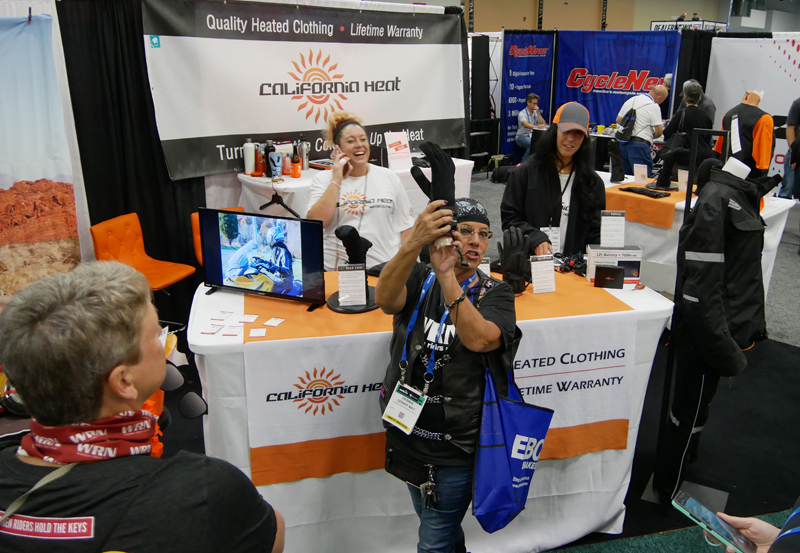 We were so thrilled with the California Heat products, we decided to put some of them to the test. Check out our review of the California Heat SportFlexx gloves, jacket liner, 12V pants, and dual-temperature controller.
For more information visit California-Heat.com.
---
6. Best Safety Item
inView Wireless Turn Signal and Brake Light
Perhaps it was the flashing lights that grabbed voters' attentions. Or maybe it was the simplicity of a smart design and display. Whatever the case may be, we are proud to present "best safety item" to Third Eye Design for its inView wireless turn signal and brake light.
The inView looks like a brake light that you might find on a motorcycle, but it gets mounted onto the back of a helmet (just with Velcro—no screws). When you install the transceiver into your motorcycle's wiring and activate your brakes or turn signal, the transceiver sends a signal to the inView to illuminate either a brake light or turn signal.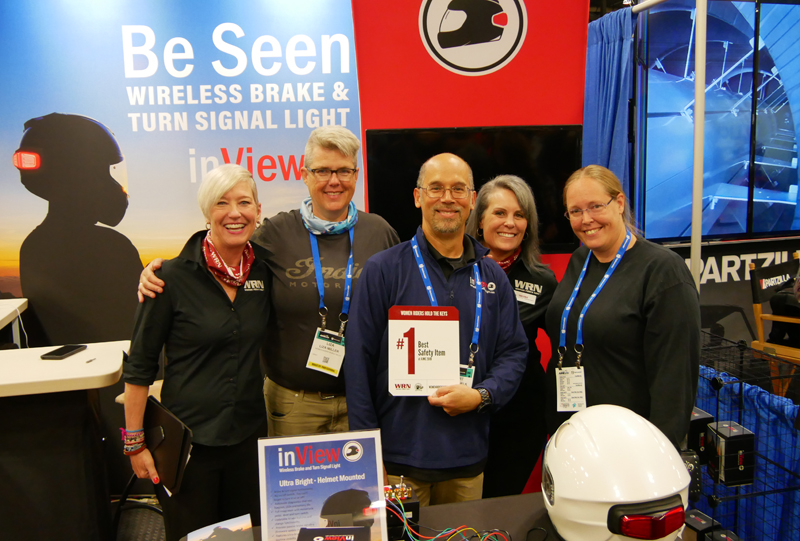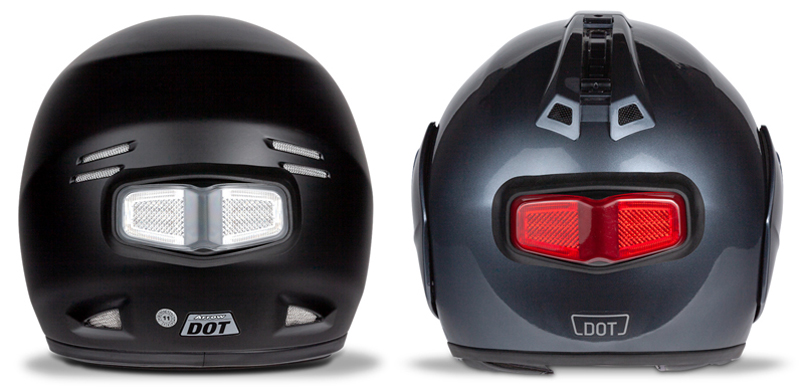 Another cool feature of the inView, is that when it senses you're slowing down quickly (like using engine braking to slow down), it will send a signal to activate both the inView and your motorcycle taillight. In addition, there's no on/off switch. Once the transceiver is hardwired to your motorcycle and light affixed to your helmet with the batteries installed, the unit will work as intended.
The inView system includes the brake light/turn signal, wireless transceiver, accessory LED brake light, adhesive Velcro, mounting hardware, and two AAA batteries that should last a full season. We can't wait to test this safety product out! Watch for an upcoming WRN review of the inView system or go to ThirdEyeDesignInc.com for more information.
---
7. Best New Tech
Novus Radar Technologies Motorcycle Blind Spot Detection Kit
Here's another cool safety product that could also have won for "best safety item." I guess our voters really liked flashing lights! In any case, we can't believe major manufacturers aren't yet offering blind spot detection mirrors on motorcycles. Luckily, Novus Radar Technologies has come up with a kit to remedy this.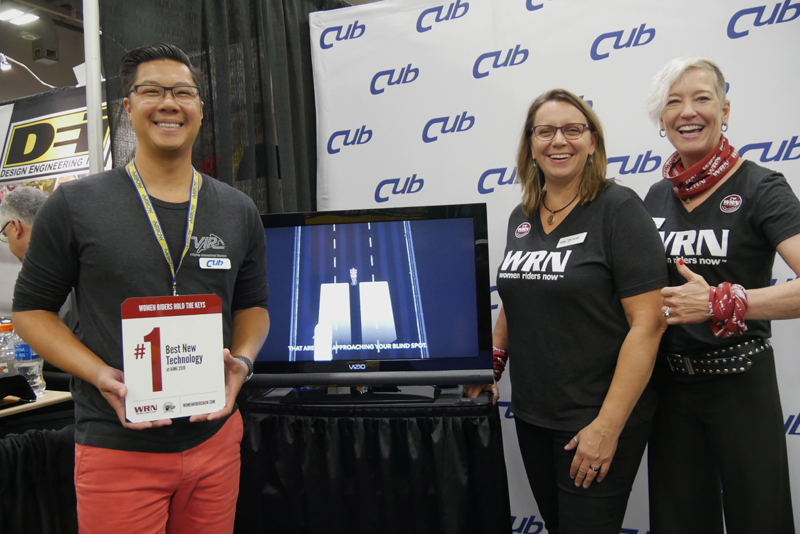 The product is pretty self-explanatory if you have experience with how blind spot detectors in cars work. If a vehicle enters the motorcycle's blind spot, the sensor sends a signal to illuminate the warning light on the side of the vehicle. If there's a vehicle in the blind spot and the rider activates the turn signal, the warning light will flash, and a warning vibration is sent to the rider seat as well. This "haptic feedback" is a step beyond what auto manufacturers are doing, and we hope to see this well-designed system as an option on OEM motorcycles soon.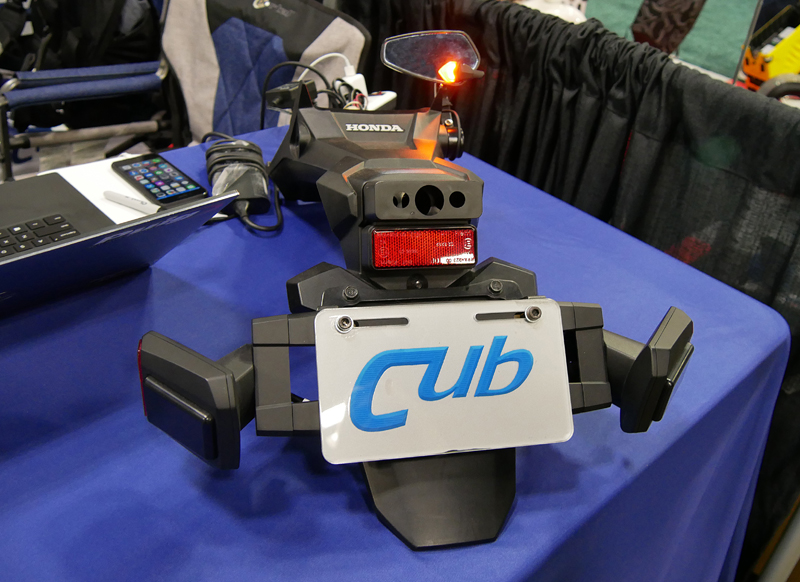 The Motorcycle Blind Spot Detection kit is available at Motorcycleblindspot.com for $599.99. Yes, it is pricey, but with the potential to save a life, we agree that this new technology is important to highlight. We hope the OEMs are paying attention!
---
8. Best Product for Pillions
Cardo Freedom 1+ Communication System
What do passengers like? That's what we wanted to know when we included this category on our voting card. Apparently, they want to be heard! Enter Cardo with its extensive line of Bluetooth communication systems.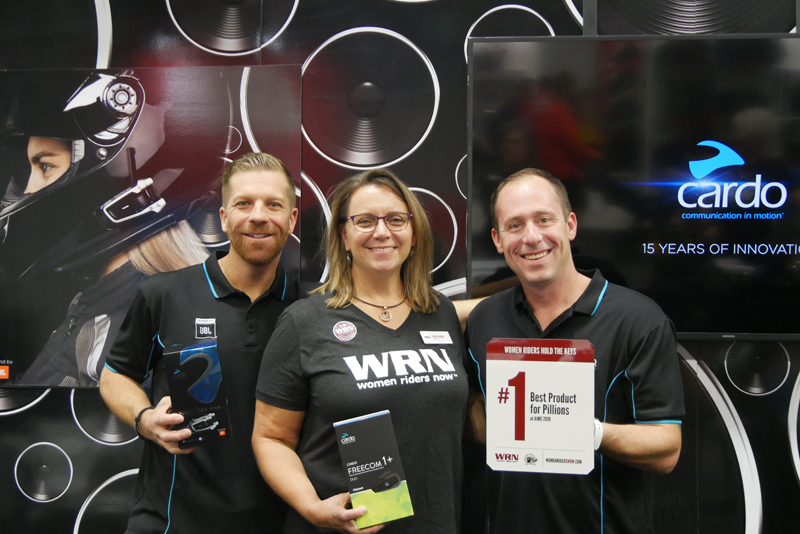 Cardo's Freedom 1+ system is best-suited for a single rider and passenger who don't need any frills. The 2-way wireless Bluetooth communication device features a slim design and allows you to listen to music, GPS directions, or talk with another rider on the short-range system.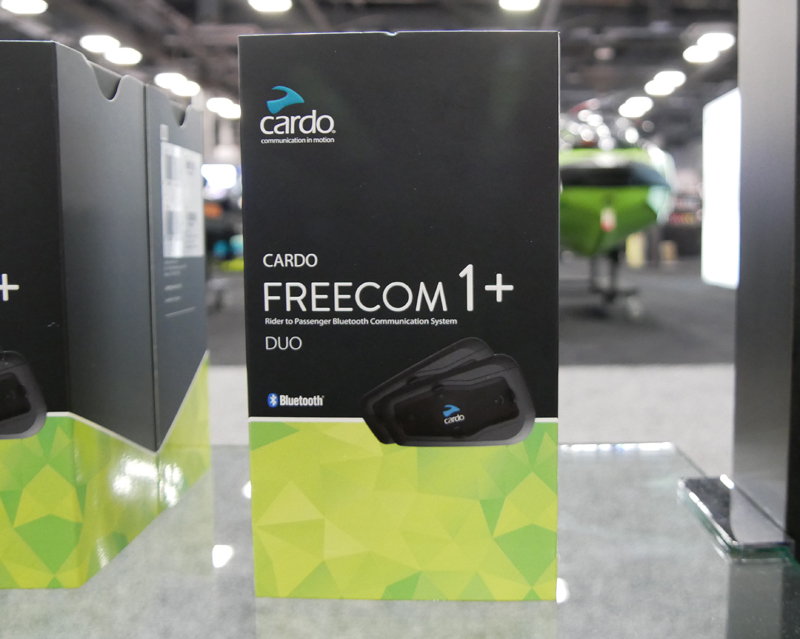 Cardo's Packtalk Bold system is a popular option for those who want to connect easily with up to 15 riders. This system features JBL speakers for exceptional sound quality, universal connectivity to connect with other branded Bluetooth systems, voice activation, FM radio, automatic volume control, and much more.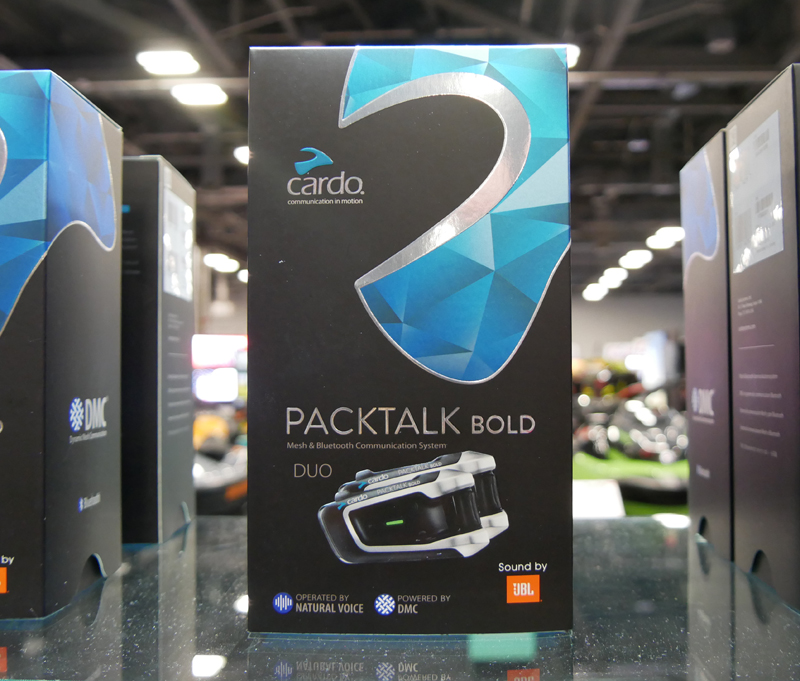 To check out Cardo's other Bluetooth communication systems and to find more info about the Freedom 1+ and Packtalk Bold Duo, go to CardoSystems.com.
---
9. Best Product for the Vertically Challenged
Can-Am Ryker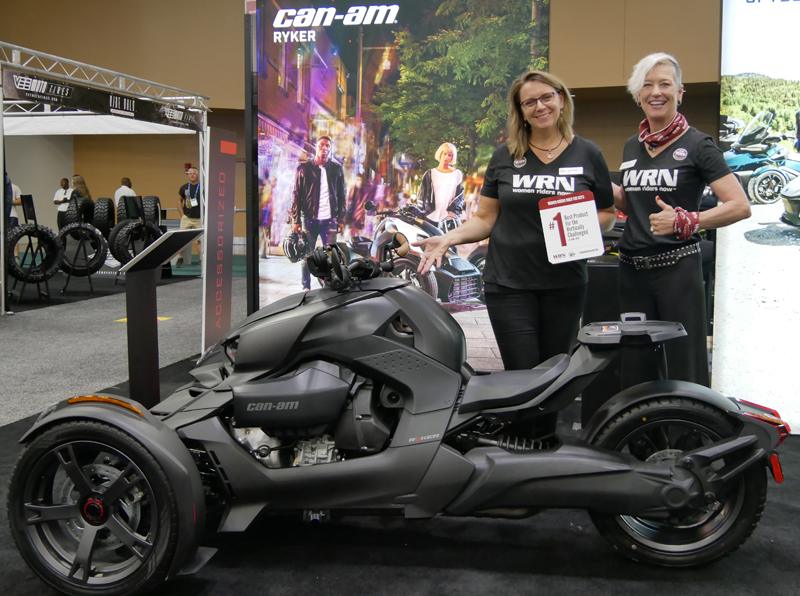 We hear it all the time. "This motorcycle is too high. I can't reach the ground." And, "I'm afraid of dropping it." Well, this year's winner for "best product for the vertically challenged," the three-wheeled Can-Am Ryker has turned these statements into a non-issue for shorter riders.
As Brittany Morrow explained in her review we featured on WRN, the Ryker is the perfect entry into the sport of motorcycling for riders who have no experience on two wheels or who can't reach the ground. By taking balance out of the equation, riders can focus on learning street strategies, smooth throttle and braking control, and how fun it is to feel the wind on our faces!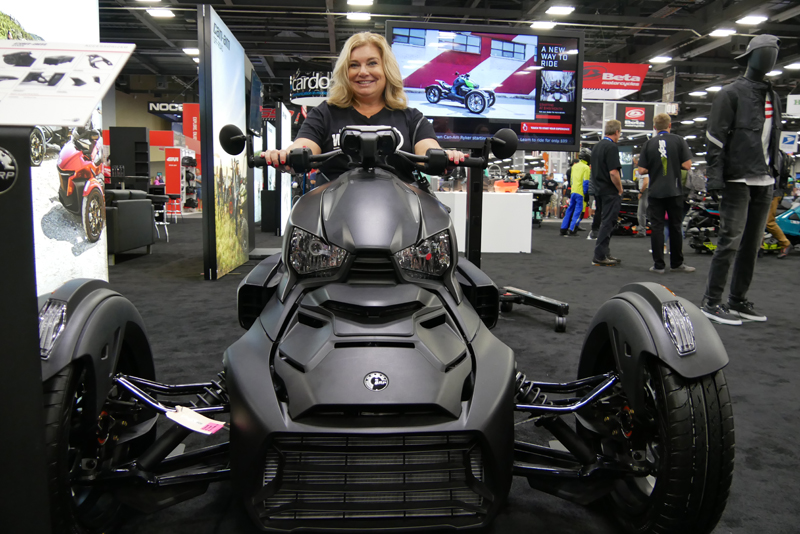 Visit Can-Am.brp.com for more information on the Ryker and other 3-wheeled options.
---
10. Best Sales Experience
Liqui Moly Additives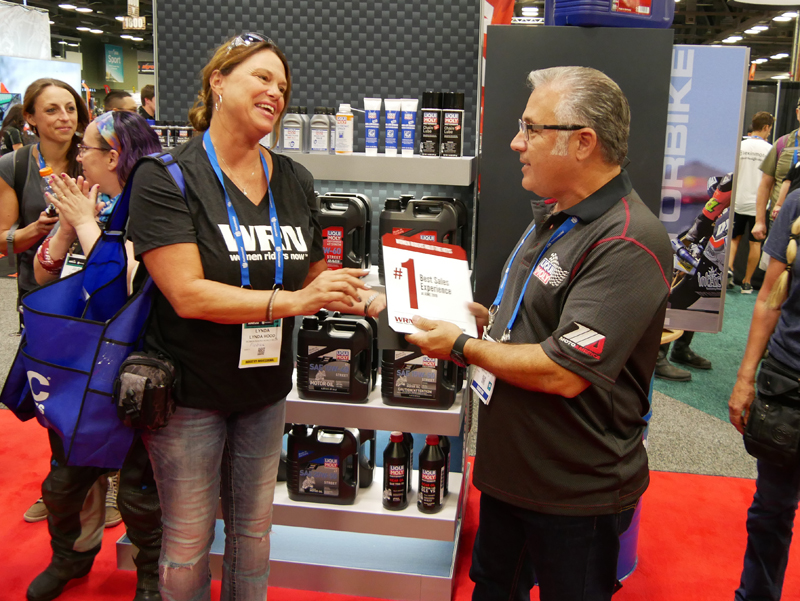 Many women are intimidated walking into a parts or service department if they don't know how to work on motorcycles or have little experience with internal combustion engines. Linda Hood, WRWR rider from Florida, had lots of questions when she visited the Liqui Moly booth at AIMExpo. The company's display included a vast array of additives, flushes, lubricants, oil, and more. Vinny Russo, Liqui Moly rep from Brooklyn, New York, took Linda's questions seriously and offered easy-to-understand answers with helpful tips in a non-condescending way. If only all salesmen were this good!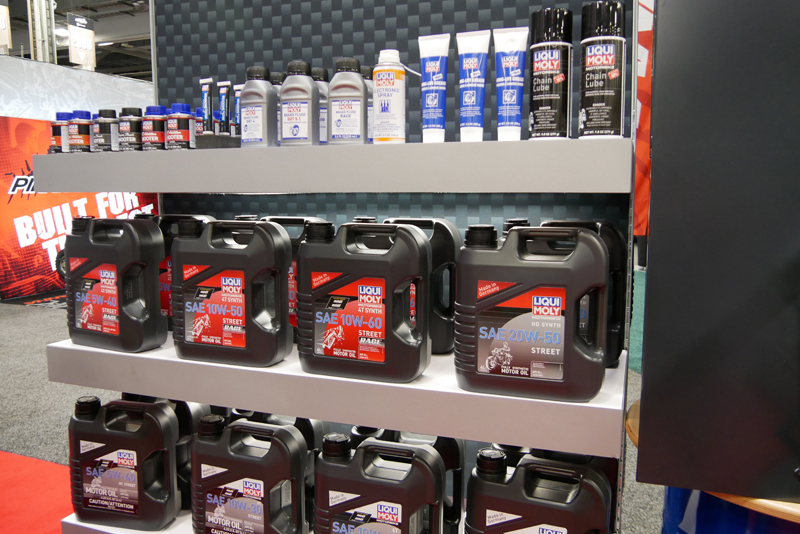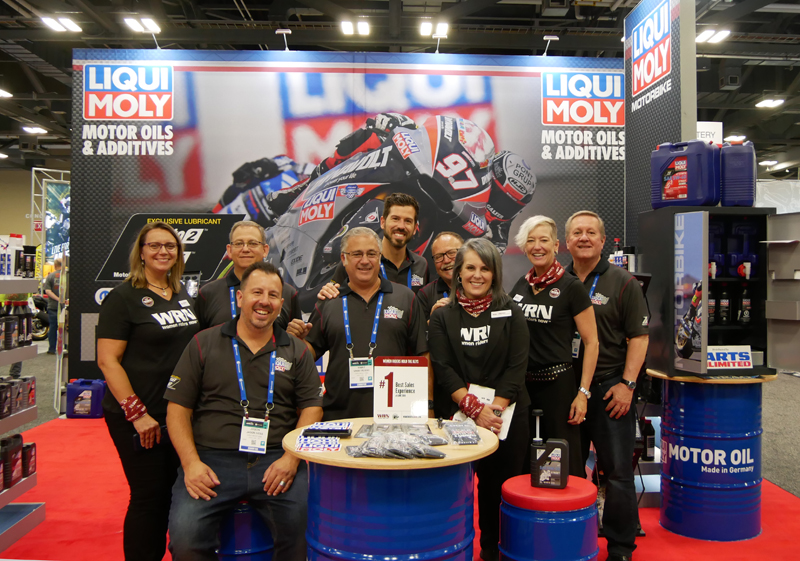 You can find more information about all the Liqui Moly additives at Liqui-Moly.us.
---
11. Best Representation of Female Riders
Women Riders Now
With the giant backdrop showcasing our logo and an independent woman riding a motorcycle with her hair flowing in the wind, the WRN booth was a hit. We handed out stickers, hair wraps, and lip balm, and even offered mimosas and bagels to Saturday morning attendees. It was a true pleasure to meet and talk with all the awesome ladies and men who ride with them who stopped by, whether new followers or tried-and-true WRN fans. And we were especially honored when the voting attendees decided to present WRN with the award!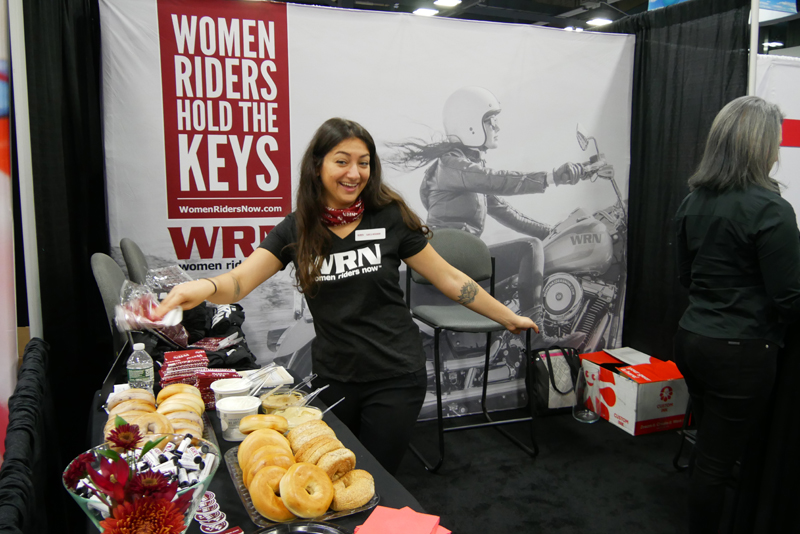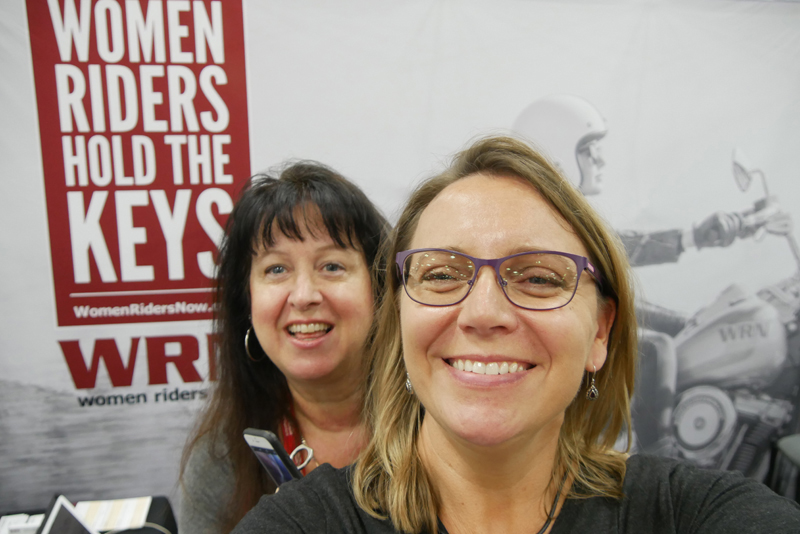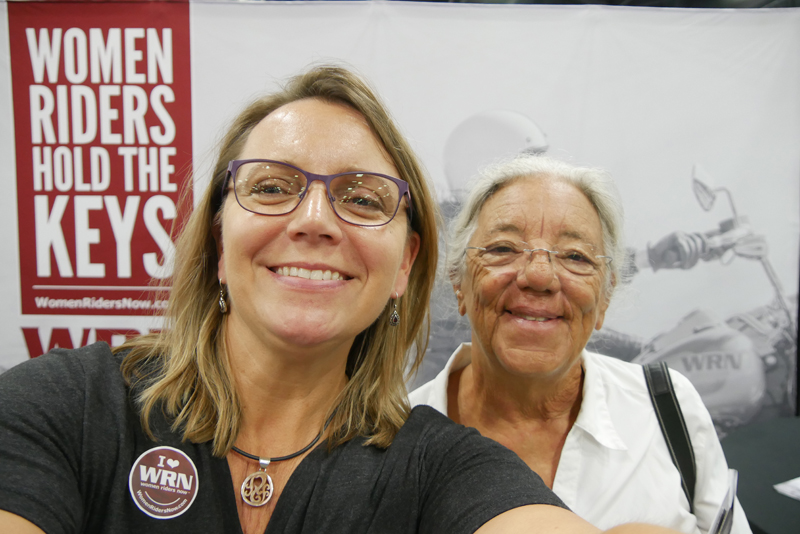 Related Articles
The Women Riders World Relay Hits the American Road
2019 AIMExpo Recap
Communication Systems and Electronics Reviews
Three-Wheeler Review: Can-Am Ryker
Heated Gear Reviews
Passenger Page