Gearing Up with REV'IT! Sport
I am diligent about gearing up from head to toe before I ride motorcycles. That said, I don't always want to look like I just got off a bike. Like most women riders, I like having options. When it comes to street-style motorcycle footwear, I find REV'IT! offers some great options that match my style on any given day. I recently had the chance to try out the sturdy, durable, and stylish Portland Ladies motorcycle boot. Note that while I had these half-laced up for comfort while walking, it is always recommended to fully lace up your boots before going on a ride for safety purposes.
Portland Ladies Motorcycle Boots
The Portland ladies boots are quintessential leather lace-up combat boots made for motorcycle riding. They measure 8 inches from heel to calf. Available in all black or in olive green with black soles, these hand-stitched cowhide boots are my new go-to boots anytime I'm looking for that classic biker vibe.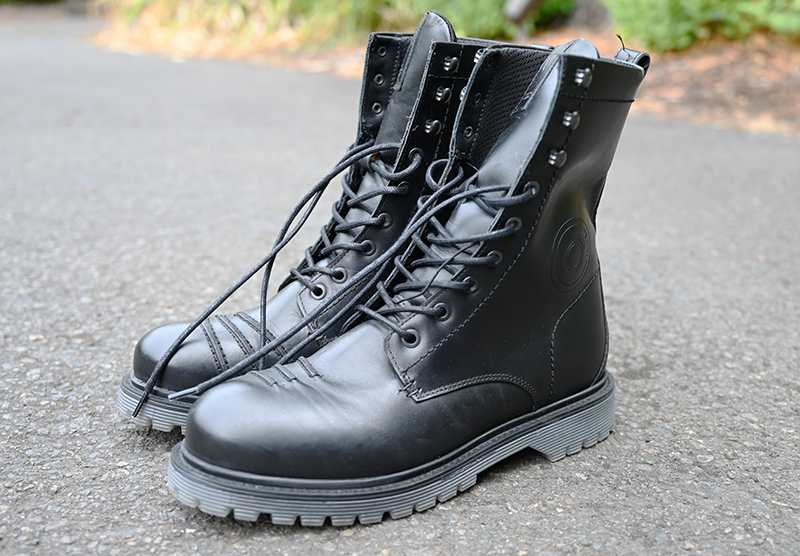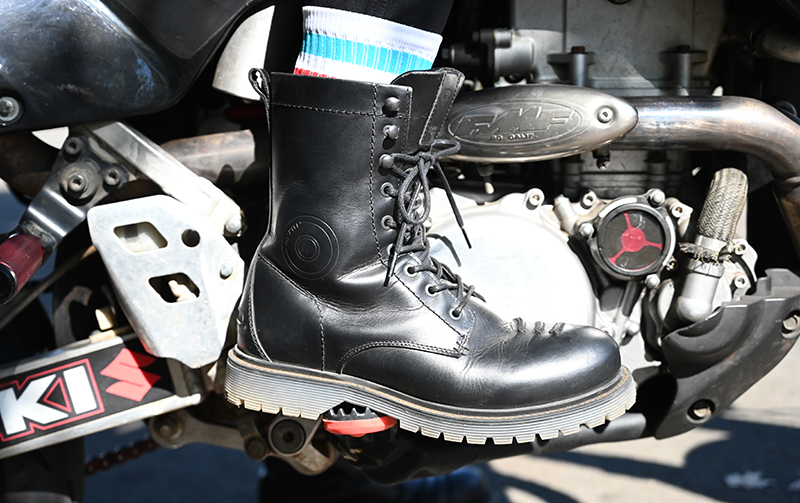 Since REV'IT! is a Dutch company, the sizing is in European sizes. I typically wear between a 9.5-10 US, which translates to a 40 in European sizing. With motorcycle boots, however, I typically find that I have to size up to a 42, regardless of the brand or style of boot. This is in part because I usually wear boots with insoles. The Portland Ladies size 42 fit my narrow feet so well that I can't easily add insoles to them. However, there is no need, as the boots come with quality Ortholite insoles which are comfortable for all-day wear. 
As with any high-quality leather boot, the Portland's are stiff and sturdy at first. However, after a few wears, the boots start to break in. I'm confident that after wearing them for a while they'll fit me like a glove.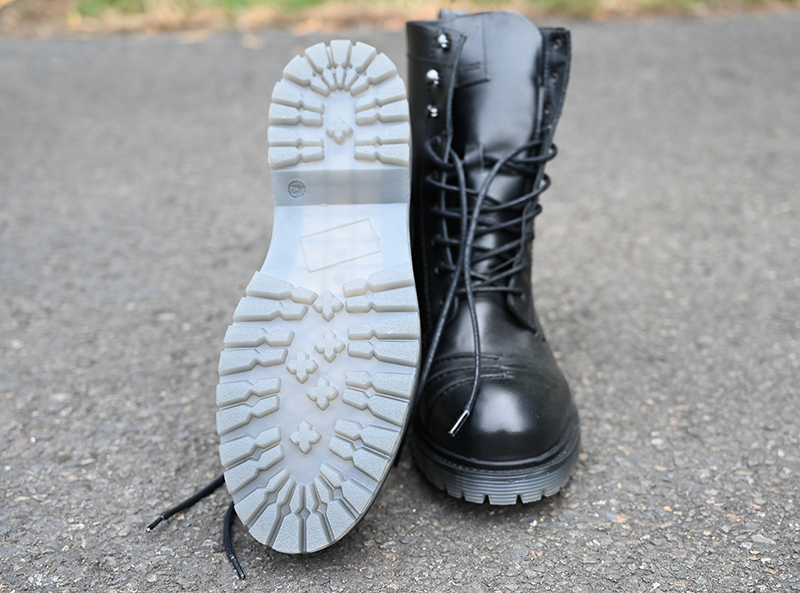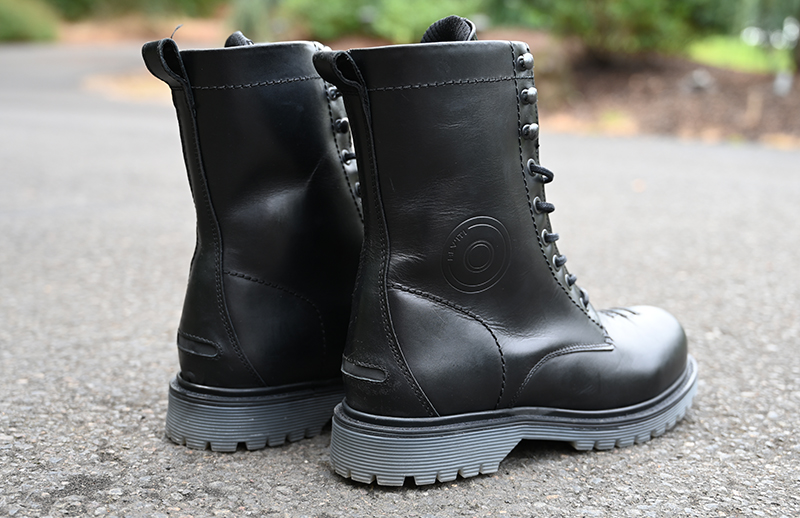 The Portland boots are available in Black or Olive Green/Black in sizes 36-42 for $299.99.
For more info, visit RevItSport.com.