As women, we face challenges in today's world. Often confronting discrimination or bias, we are still far from having equal rights. There was a time in our short history when it was actually illegal for women in cities across America to wear pants! Can you imagine being a female motorcycle rider during times like that? Today, almost one in five motorcycle riders are women. Can you imagine riding in an era when it was more like one in one hundred or even one thousand?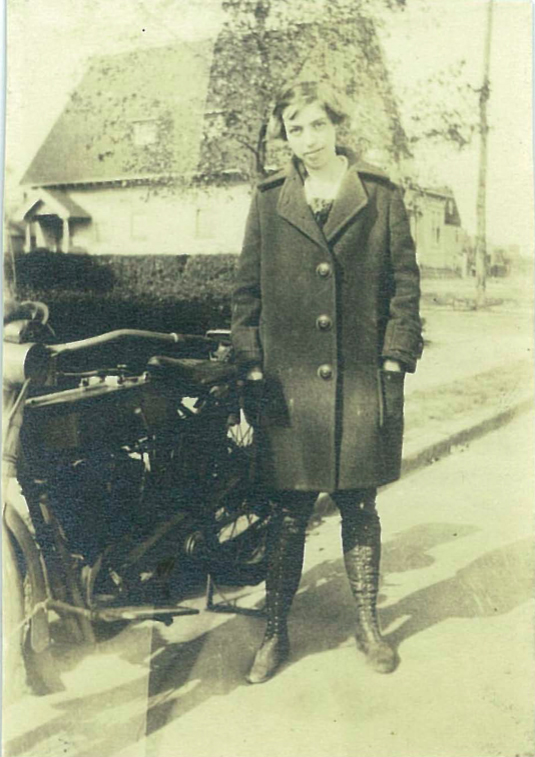 This was the America Effie Hotchkiss lived in nearly 100 years ago. Yet she didn't let this suppression keep her from pursuing her passions. Instead she became a heroine of her generation and those who followed. And for her accomplishments, the American Motorcyclist Association (AMA) posthumously awarded her a place in its hallowed Hall of Fame as one of five in the class of 2022 last month.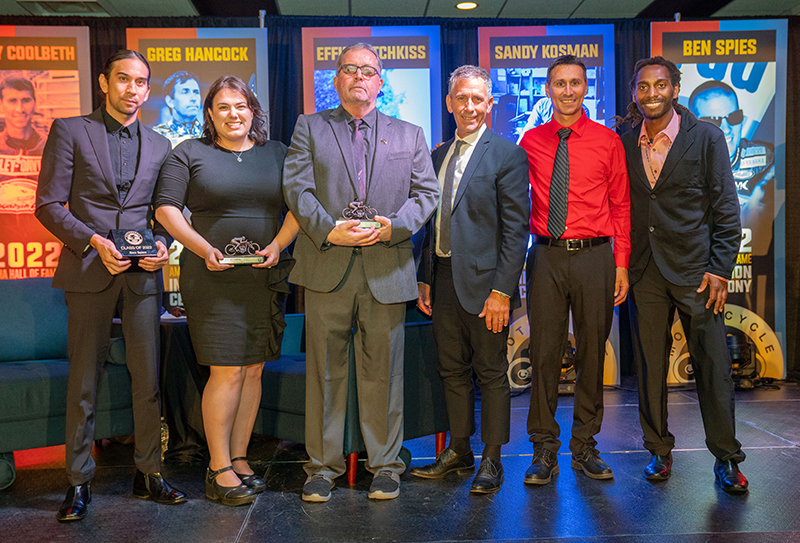 Effie began riding when she was just 16 years old, but it wasn't just motorcycling that made her a standout. At the age of 18 she began working on Wall Street, also unheard of at the time when women still did not have the right to vote. While she thrived in that world, she longed for more. With the passing of her father, she used her inheritance to buy a 1915 Harley-Davidson 3-speed twin motorcycle. Effie outfitted the $275 Harley-Davidson Model 11-F motorcycle with a sidecar and invited her mother Avis along for what would become an epic journey.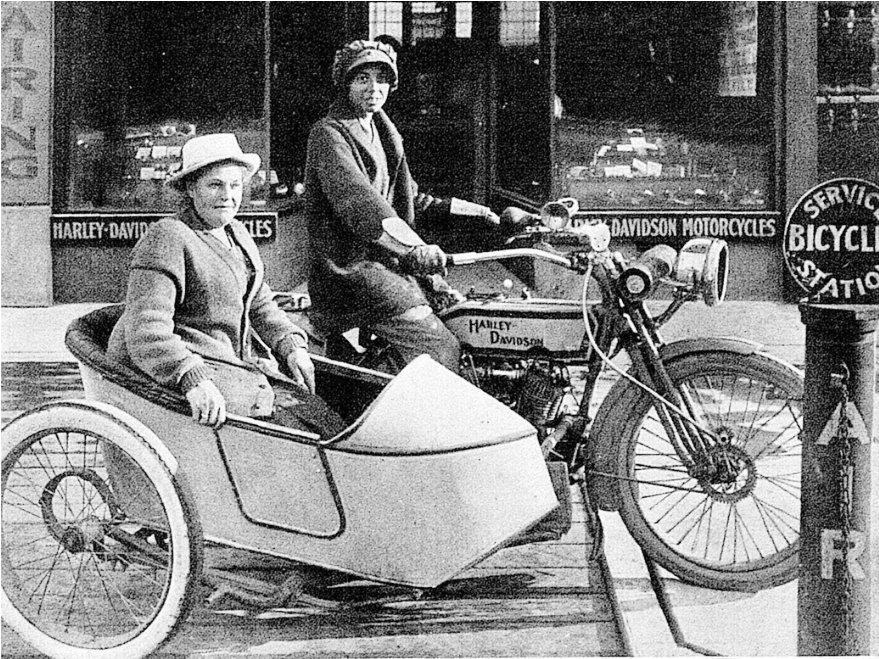 Effie had always dreamed of becoming the first woman to cross the U.S. on a motorcycle, and she made it happen in 1915. Her goal was to make it to attend the Panama Pacific International Exposition in San Francisco. She and her mother rode across America for two months before reaching California where they were celebrated and photographed pouring a jar of water from the Atlantic Ocean into the Pacific Ocean.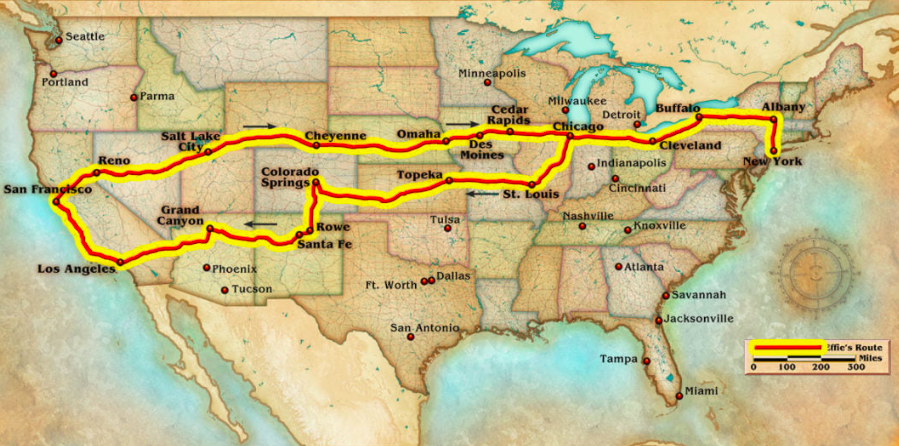 When asked about fears for the journey, Effie's mom Avis was quoted as saying, "I do not fear breakdowns. For Effie, being a most careful driver, is a good mechanic and does her own repairing with her own tools."

The American Motorcyclist Association Hall of Fame was established to celebrate riders and those in the motorcycle industry who contribute substantially to the sport. The Hall of Fame museum is located in Pickerington, Ohio, and is open to the public 7 days per week. The museum houses motorcycles and memorabilia from AMA Hall of Fame members including some of my favorite land speed racing legends like Denis Manning, Peter Starr and Chris Carr.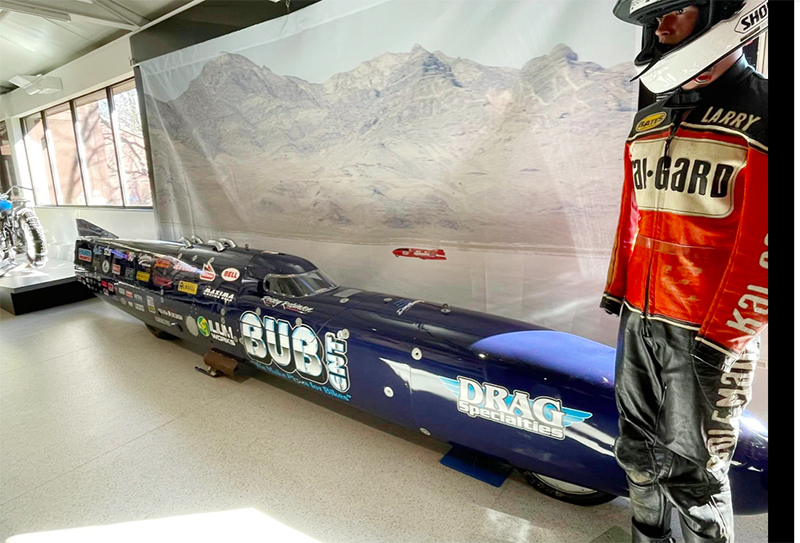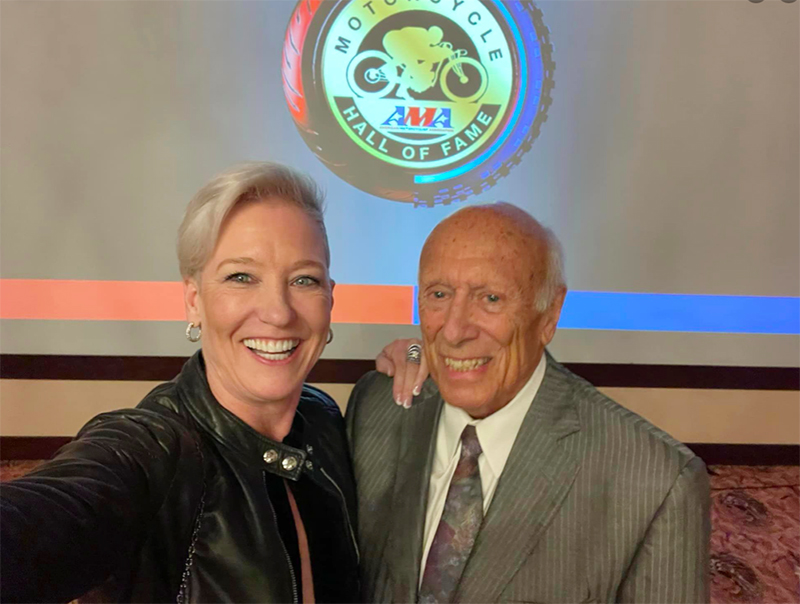 Women in AMA Hall of Fame
There are 19 women currently in the AMA Hall of Fame including Women In The Wind Founder Becky Brown, Cycle News Co-Founder Sharon Clayton, off-road rights evangelist Mona Ehnes, motocross champion Sue Fish, Harley Women magazine founder Linda "Jo" Giovannoni, motocross gear manufacturer Rita Gregory, Sturgis Rally ambassador Pearl Hoel, long distance rider Hazel Kolb, drag racing supporter Phylis McClure, motocross racer Mary McGee, industry pioneer Dot Robinson, Motor Maids president Mary Shephard Cutright, author and Cannonball rider Cris Sommer Simmons, African-American cross country rider Bessie Stringfield, motorcycle dealer Lucille Timme, world traveler Gloria Tramontin-Struck, philanthropist Dianne Traynor, adventurer Theresa Wallach, and ambassador Margaret Wilson.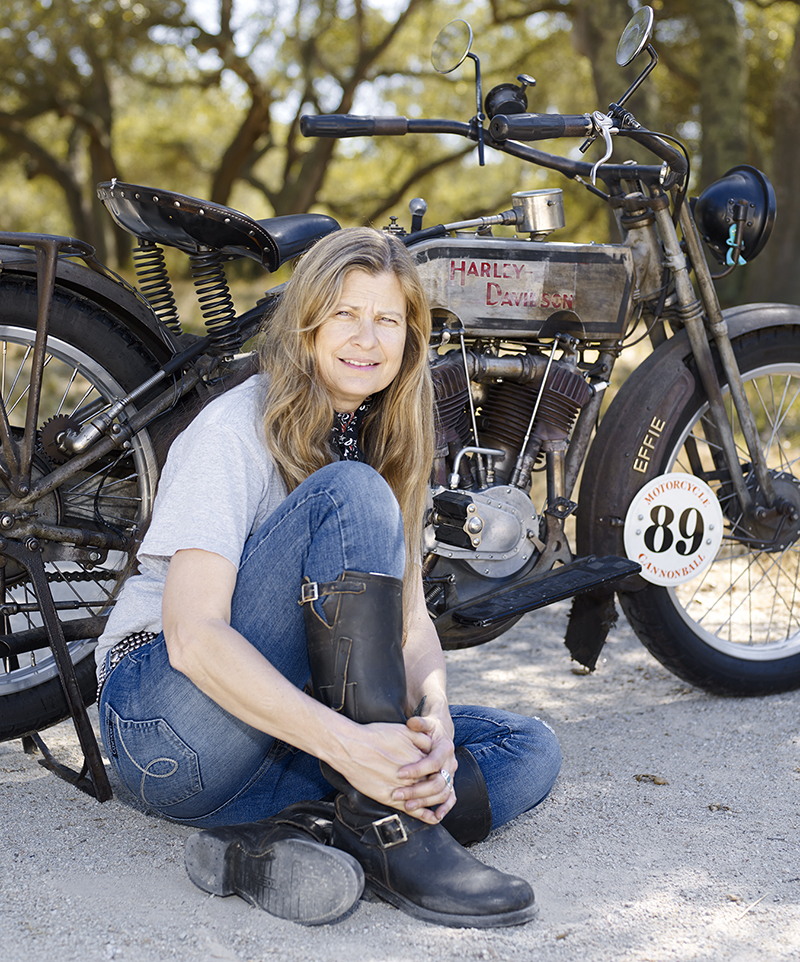 Effie Ride Across the Country…Again
The name Effie may be familiar to WRN readers because WRN contributor and author of The American Motorcycle Girls, Cris Sommer Simmons named her 1915 Harley-Davidson 11-J model after the famous groundbreaker. Cris' Effie is almost the same model as the one the Hotchkiss's rode across the country in 1915. The biggest difference is that the 11-F's headlight is powered by the acetylene gas in the tank on the handlebar. 
In September 2010, Cris rode her Effie, 3,200 miles in the pre-1916 motorcycle cross country Motorcycle Cannonball Endurance Run. The grueling 16-day endurance ride started in Kitty Hawk, North Carolina, on September 10, 2010, ending in Santa Monica, California, on September 26th. Out of the 45 riders entered, she was one of only two women registered, and the only American woman rider. She made it all the way to Santa Monica and took 20th place. 
In March of 2011, Cris released a book about her journey riding Effie across the country, The American Motorcycle Girl's Cannonball Diary, reviewed here. A documentary film of that ride and the other three Cannonball Runs Cris rode on is in the editing stages.