Editor's Note: It is with a heavy heart we announce the passing of a pioneer in women and motorcycling, Linda "Jo" Giovanonni. Jo's humble spirit had her flying under the radar most of her motorcycling career which is why her name may not be familiar to most of you. But we here at WomenRidersNow.com (WRN) have a deeply held connection to this visionary woman.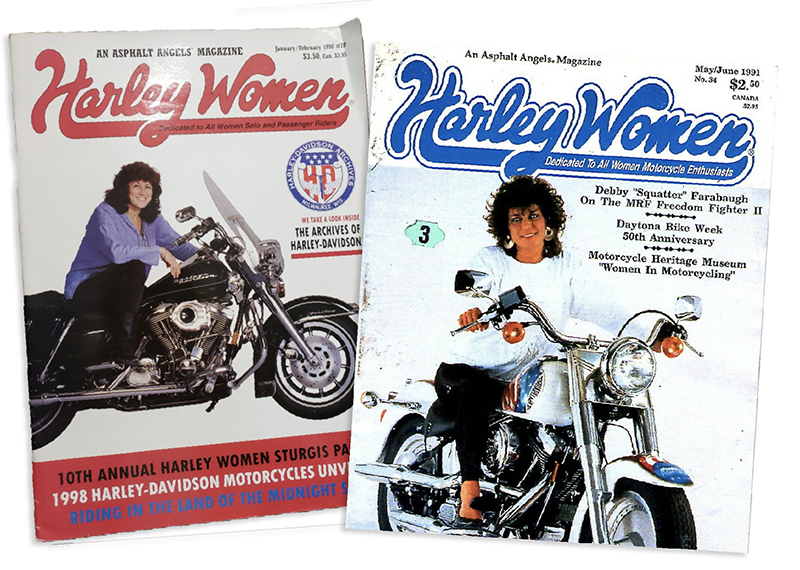 Jo Giovannoni co-founded Harley Women magazine in 1985, along with her friend and business partner Cris Sommer Simmons. Harley Women was the first magazine dedicated to female riders. Harley Women changed its name to Asphalt Angels, and that's when WRN's Genevieve Schmitt got involved. Genevieve took over the reins as editor in 1998, and two years later rebranded it by calling it Woman Rider magazine. That lasted four years as a print magazine. At a time when the internet was just gaining momentum, Genevieve continued the legacy of the magazine aimed at women motorcyclists by launching our very own WomenRidersNow.com in 2006.
We are forever grateful to Jo Giovannoni and her efforts in keeping Harley Women and Asphalt Angels alive in what was a challenging publishing environment. To celebrate Jo Giovannoni's life, we asked Cris Sommer Simmons to share some memories.
Linda "Jo" Giovannoni was my hero. She was my mentor, riding partner, and best friend for many years. She was an "influencer" before there was a thing called the internet or social media. A woman who rode a motorcycle was a very rare thing back when I started riding in the '70s.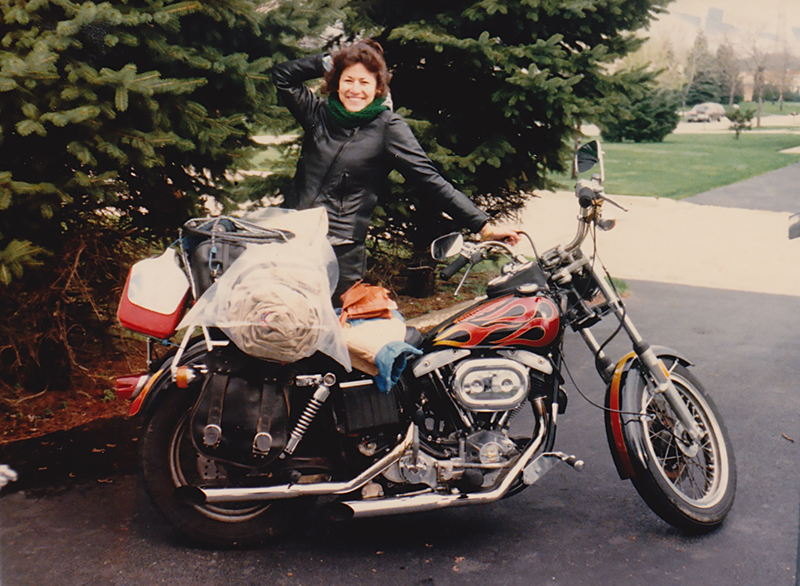 She was legendary. A woman who owned and rode her own Harley-Davidson motorcycle and worked in the parts department of our local Harley shop. She was born in Waukegan, Illinois and grew up in the suburbs of Chicago. Always a "gear head," in her teens Jo hung out at the local drag races, eventually becoming part of the racing crew starting out by cleaning parts. As soon as she got her driver's license Jo began drag racing cars. 
Jo started out as a passenger on her fiancé's motorcycle, but she was so scared that she didn't want anything to do with riding one. Then, some time later in 1967, this same guy taught her to ride on his tank shift, foot clutch Harley-Davidson Panhead. After dropping the bike a few times, she wasn't that impressed. Before he was sent to Vietnam, Jo met him in Panama City, Florida. There, he rented two small bikes for them to ride.
"He stood there and yelled at me, trying to get me to ride the bike," Jo said. "I finally got on the bike just to shut him up. I took off and that was it. I was hooked!"
By riding the smaller bike, Jo gained the confidence that she needed. When she got home to Chicago, she bought her first bike, a Triumph Bonneville. She wanted a Harley, but after the experience with the heavy tank shift Panhead she wasn't sure that was the bike for her. Soon after, a friend convinced her to take a ride on his Harley chopper, which she did and realized she could handle it just fine. She was on her way!  Jo sold the Triumph and bought her first Harley, a chopped Sportster.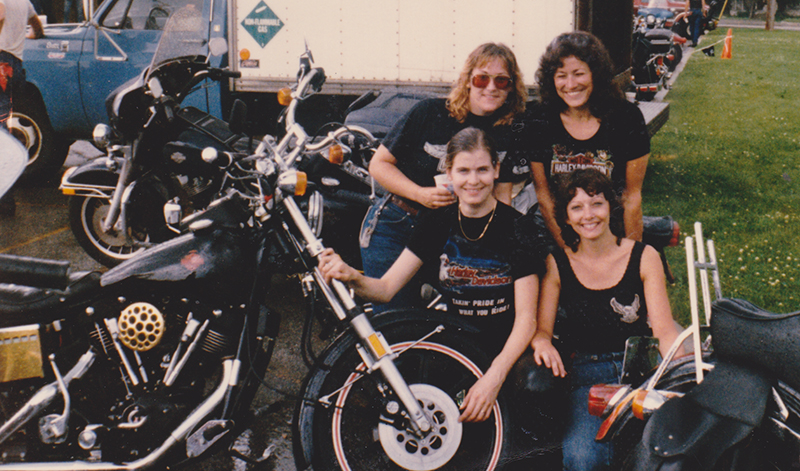 I met Jo in 1977 when she was working at Villa Park Harley-Davidson, in Villa Park, Illinois in the parts department.
"All I wanted to do was sell T-shirts," she said. I thought I knew a lot about bikes, but I found out I had a lot to learn."
And learn she did, though at first some of the male customers had their doubts. It didn't take her long to win them over, and she earned her place as a valuable part of the dealership. 
Soon after that we started riding together. I'll never forget the time I upgraded my 1977 Sportster to my 1979 Shovelhead. She snuck over and put training wheels on the back of my new bike! We shared many, many miles of fun adventures together, riding either the two of us together or with our husbands.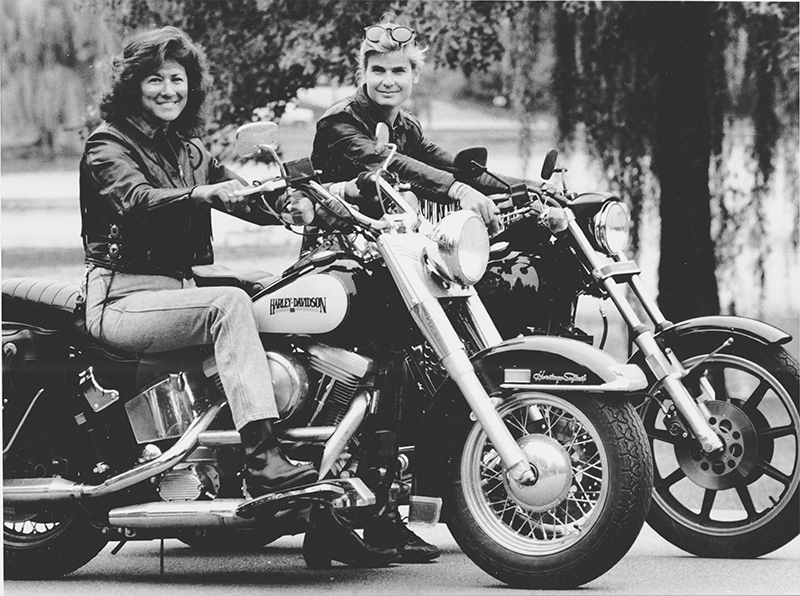 Jo was involved in ABATE and motorcycle rights and in 1983 we co-founded the 2nd chapter of the women's motorcycle club, Women in the Wind. We had so much fun writing the club's first newsletter that in the fall of 1985 we decided to start a motorcycle magazine for women riders called Harley Women magazine. We had no idea at the time that it would become the first national magazine devoted to women motorcycle enthusiasts! Harley-Davidson was smart enough to recognize that women could be a huge part of its market, and they were right.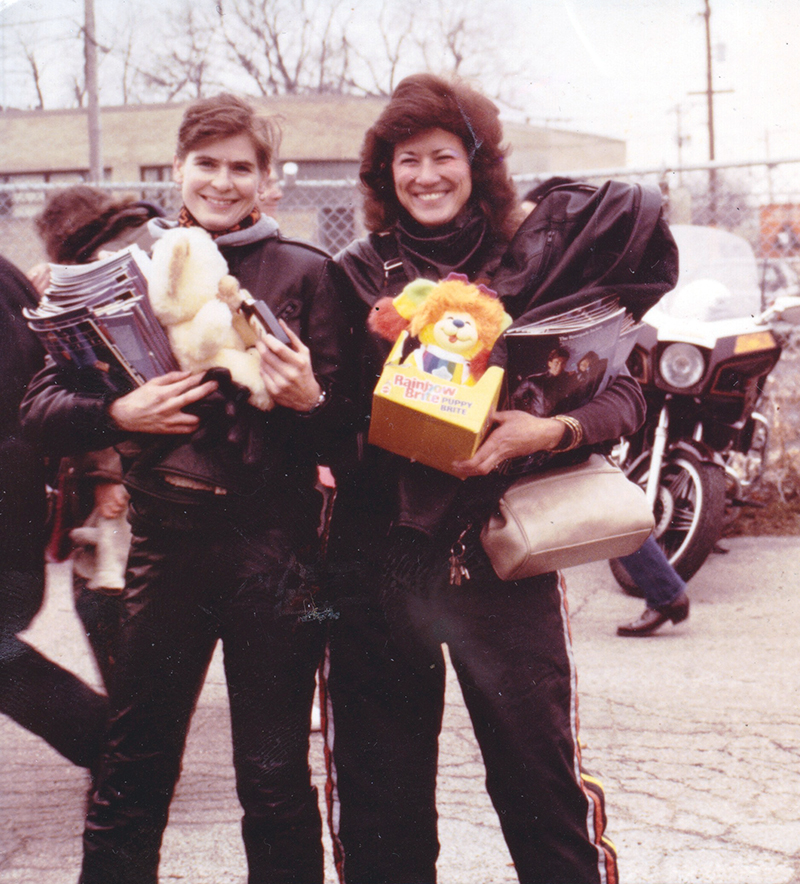 We worked our butts off the entire five years I was the co-publisher/editor. We worked many events together, started the first Harley Women ladies ride and day in Sturgis, South Dakota. Later Jo would start the Queen of the Hill, a women's drag race that also took place during the Black Hills Rally in Sturgis. We would go on to represent women riders on several television shows, radio interviews, and newspaper articles all over the country.  In the early 1990s I sold Jo my half of the magazine and, to her credit, she kept it going until 1997.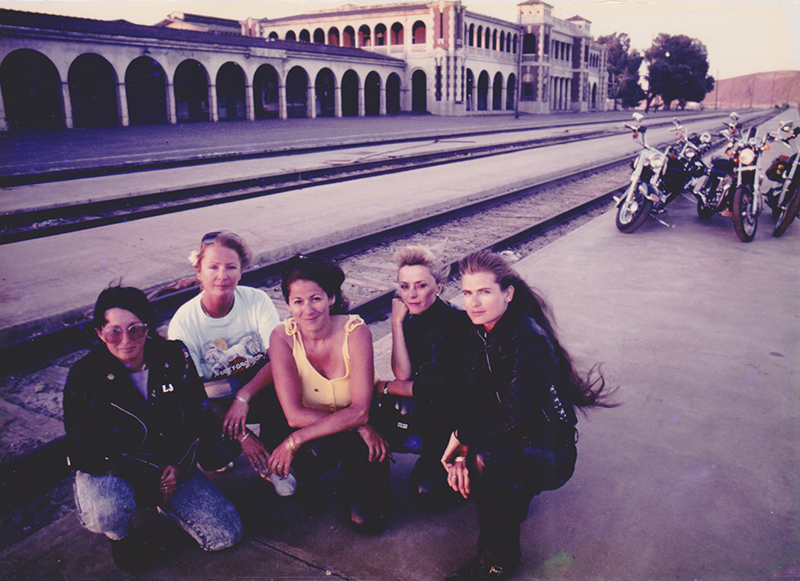 Throughout her involvement with the magazine Jo became a well-known spokesperson and voice of women motorcyclists. In 1991 Jo was featured in the documentary film about women riders called She Lives to Ride directed by Alice Stone, debuting at the Chicago Art Institute.
In 1992, Jo and I were proudly included in the American Motorcycle Association (AMA)'s Heritage Motorcycle Museum's "Women in Motorcycling" display. Jo also appeared on one of the Harley-Davidson People collector cards. In 1996 Jo was inducted into the AMA Hall of Fame. In 1998 she was inducted into the Sturgis Motorcycle Hall of Fame and became the 5th woman inducted into the National Motorcycle Hall of Fame.
Beginning in 1999, Jo helped program and occasionally host Gina Woods' Open Road Radio, a nationally syndicated motorcycle talk show. She also became a well-known contributing writer for the motorcycle section of the Daily Herald, Illinois' third largest newspaper.
Jo rode well over 500,000 miles on mostly Harley-Davidson motorcycles during her life. When other women saw her ride, they thought that just maybe they could too. I know she inspired me and countless others too. A life well lived; my friend Jo passed away in March of this year. I will miss her forever, but know I have another angel riding with me.