The other day I was preparing to ride to the motorcycle training range where I teach the Motorcycle Safety Foundation's Basic RiderCourse (MSF BRC). My 16-year-old daughter, Kaia, often comes with me to help, and on this day she was geared up and ready to leave before I was. That's when I made the mistake of telling her to go ahead and mount our BMW R 1200 RS while I finished gathering my stuff.
The next thing I knew I heard, "Mom!" I looked over and there Kaia was, on the ground with the motorcycle laying on its side next to her. Luckily, she wasn't hurt, and I learned a very valuable lesson.
I was used to all the other bikes we've ridden leaning a lot more on their sidestands (or kickstand) when parked. Kaia has gotten on dozens of other bikes without me there to hold the bike steady, but my "Beemer" has a long sidestand making the motorcycle stand almost straight up, even with the bars turned fully to the left. It didn't take much for the bike to tip over when she climbed on, upsetting its balance.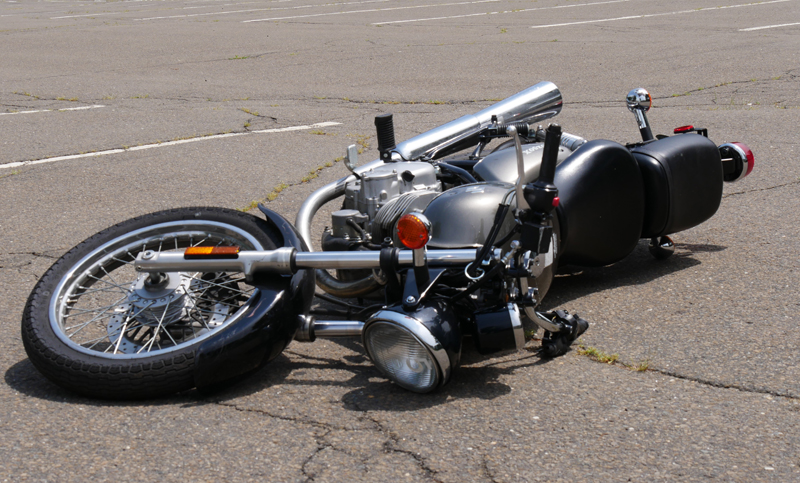 This gave me the idea to create a list of almost guaranteed ways to drop a motorcycle, many of which I've done myself, and many I've seen during my classes. The intention, of course, is to share some of the ways to drop a motorcycle so that you understand what NOT to do. In other words, learn from these mistakes.
When you're through reading my list, please share in the comments section below some ways youve experienced that almost guarantee a motorcycle will fall over, and what you learned from it.
1. Ride a bigger motorcycle than you can handle
New riders who are still developing basic skills should choose a motorcycle that is small and light enough that they can hold it up if it starts to tip over. Most bike drops by newbies happen in parking lot and slow-speed situations, so being able to catch the bike before it hits the "tipping point" is very beneficial for new riders. More experienced riders should have developed the skills necessary to ride and hold up a tall bike even if they can't get both feet on the ground.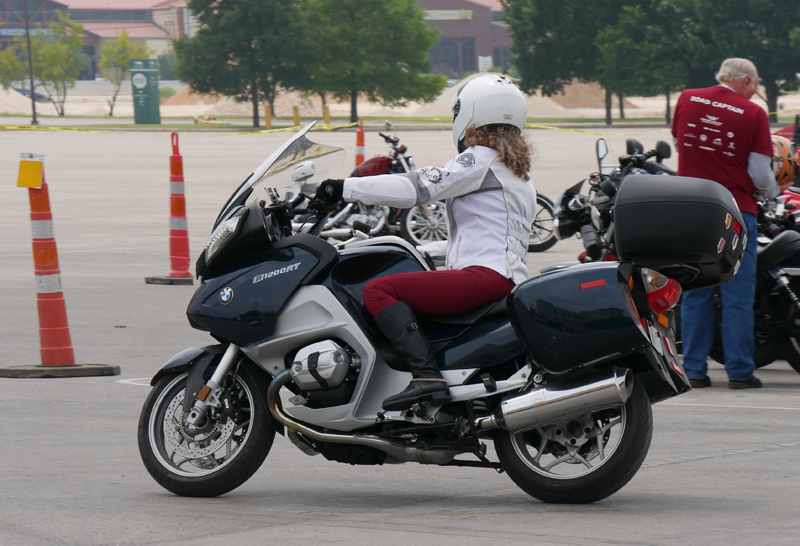 2. Ride extremely slowly
Motorcycles are like bicycles; as they gain speed, momentum helps them stay up. There's nothing more difficult than trying to balance a bike that's several hundreds of pounds while barely moving.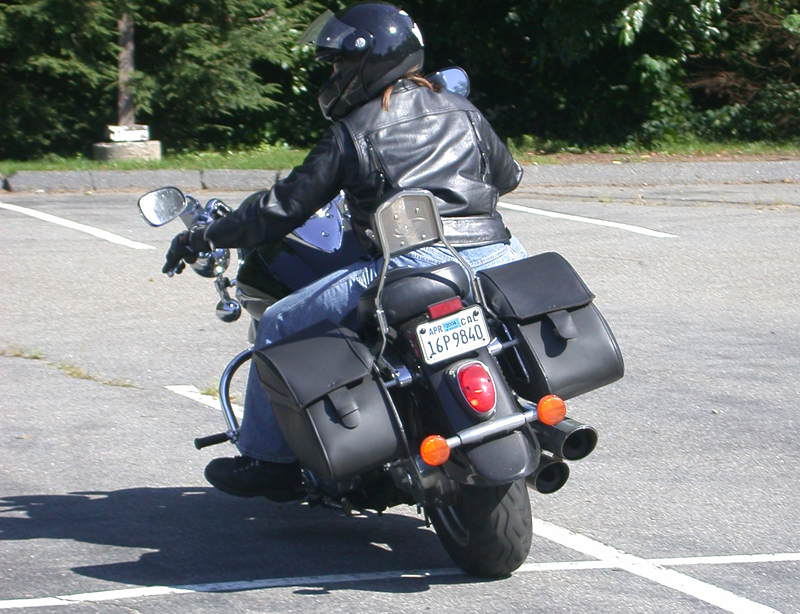 3. Stop with the handlebars turned
As soon as you turn the handlebars, all two-wheeled vehicles naturally want to fall over. So make it a habit to come to a stop with the handlebars squared off each and every time you come to a stop.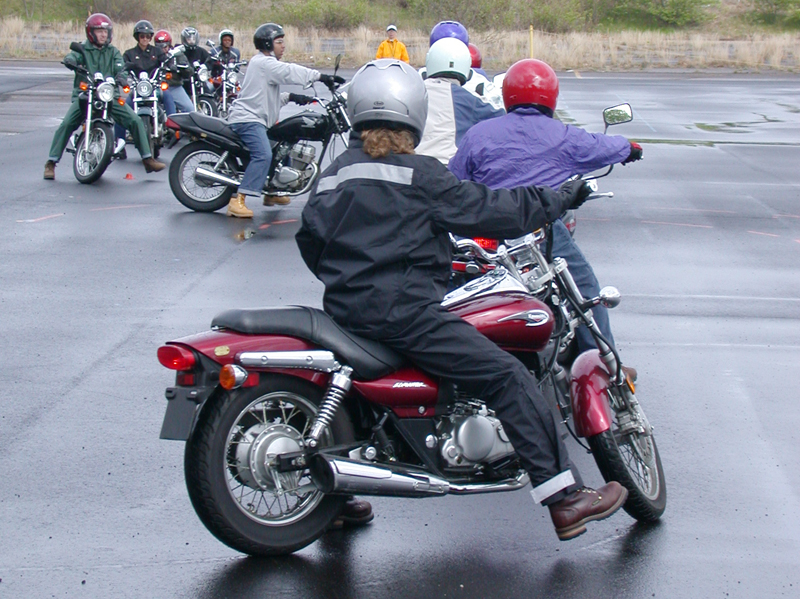 4. Forget to put your sidestand down
Almost every rider we know has done this at least once. It happens. It's embarrassing, but not lethal. Remember to make sure the sidestand is not only down, but that it is all the way forward before leaning the motorcycle. I've seen a number of bike drops because a stand wasn't down all the way when the rider went to dismount.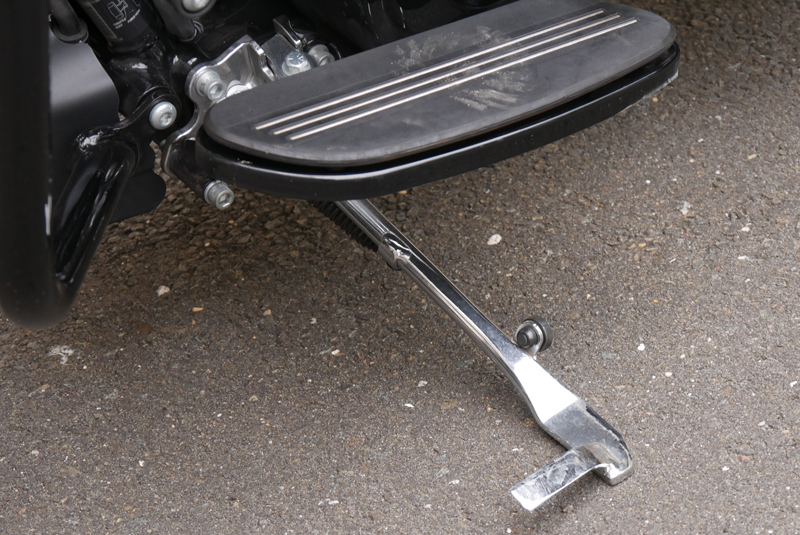 5. Stop on a sloped or slippery surface
Even if your motorcycle fits you to a "T," when you stop on a hill, a slope, a divot in the road, or an oil slick, your feet may not be able to get a firm foothold. Always be looking ahead to where you will be stopping the motorcycle and where youll be placing your feet. Avoid uneven and slippery surfaces as much as you can.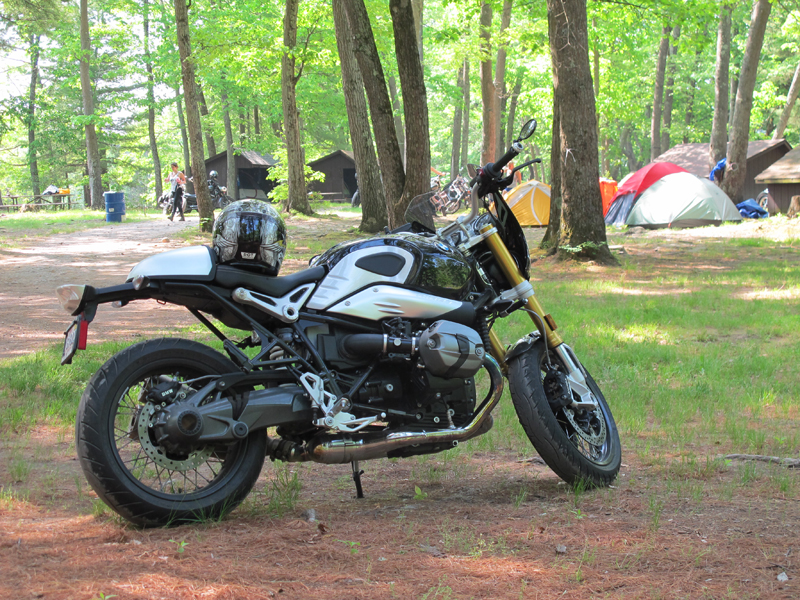 Now it's your turn. Share your ideas in the comments section below on ways you know of, or have experience with, dropping a motorcycle (even though we know you don't want too).
---
Related Articles
Beginners Guide: Motorcycle Training Classes for New Riders
Technique for Lifting a Dropped Motorcycle
5 Tips for Short Riders Handling Tall and Big Motorcycles
Riding Right: Making the Perfect U-Turn, with Video