Do you have a story to share? Please send it to us, but read these submission guidelines first.

The desire to ride motorcycles started for me around age 12 when I begged my parents for a minibike. I have no idea where the desire came from.I guess I was born this way. I hounded and hinted like Ralphie wanting his Red Ryder BB gun in A Christmas Story. Everyone said the same thing to me,"You'll kill yourself! Girls don't ride minibikes." Well, that Christmas morning, in 1973, outside in a very large red stocking was a Honda two-stroke 50cc minibike!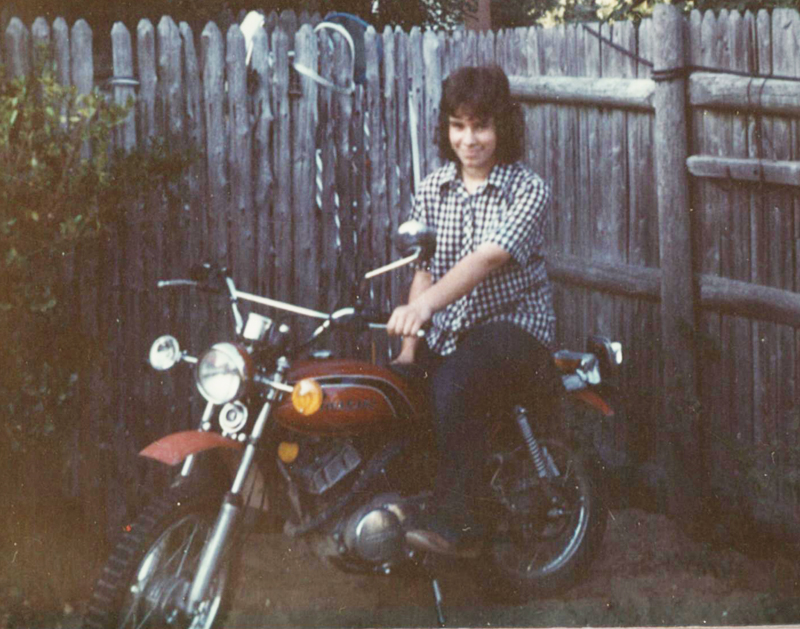 I kept my motorcycles until I married at age 24. But I thought, "Married women don't ride bikes, and definitely not responsible women who want to be good mothers." So I extinguished my motorcycle dreams and concentrated on raising a family.
I turned 50 a few years ago. I think women start to look at life differently once they reach that milestone. I started wondering, "What about me?What do I like to do?What makes me happy?"
Then I met a new co-worker, Mary, who had a picture of herself riding a sportbike on a track. I thought, "How cool is that?" The thought of riding again overwhelmed me. I wanted to have a cool picture of me speeding along on a track. Do responsible women actually ride motorcycles? I had never met any until then. Maybe they do.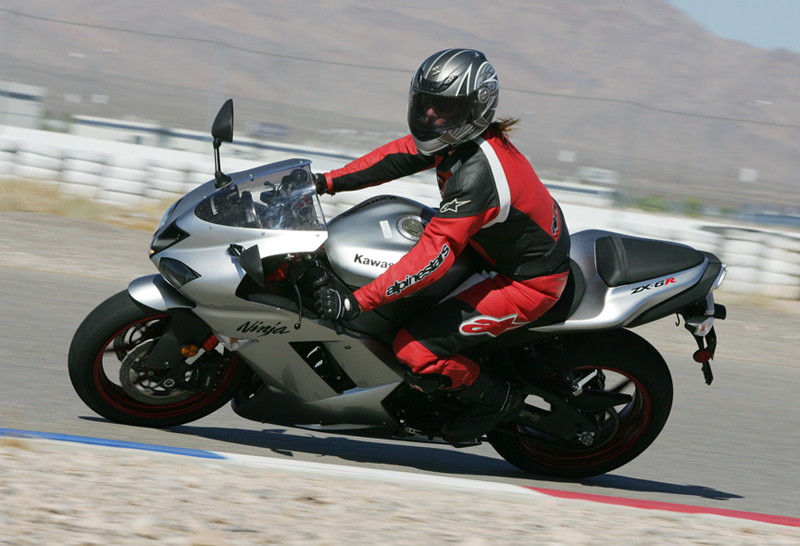 With the help of Mary and her wife, Women Riders Now assistant editor and Motorcycle Safety Foundation (MSF) RiderCoach Tricia Szulewski, I was given advice on a few good starter bikes. How lucky am I to befriend an instructor and motojournalist like Tricia? Her passion to teach women to ride comes through in her wisdom and patience during my never-ending questions. It didn't take very long to convince myself that this is what I was going to do. I was going to get back into doing something I loved with a passion … riding motorcycles.
Soon I had a Yamaha V Star 650 Classic cruiser, and you know what? It was like getting on a bicycle. It all came back very quickly. But I wasn't naïve. This was way more bike than I had ever ridden before, so I signed up for one of Tricia's BRC courses and was the only fully-licensed rider in the class. I dragged my husband along and we both got some real-world road skills that were very much needed.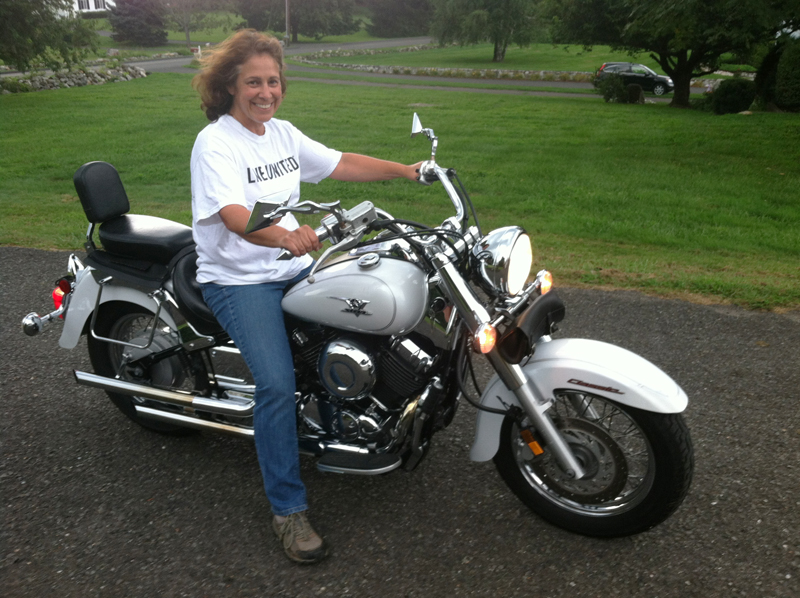 Now I ride every chance I get. I ride alone much of the time, just enjoying the freedom, sights, sounds, and smells of the hills of Connecticut. On some days my husband will join me on his Yamaha V Star 1100. On others, his dad rides with me aboard his Kawasaki Vulcan trike conversion.
Wanting to ride more skillfully, I had a great opportunity to attend a non-sportbike track day last year with Ken Condon. The skills I developed that day transferred to the street immediately. And guess what? There were a bunch of women there too! Responsible, hard-working professionals, mothers, daughters, and wives were all there to improve their riding skills.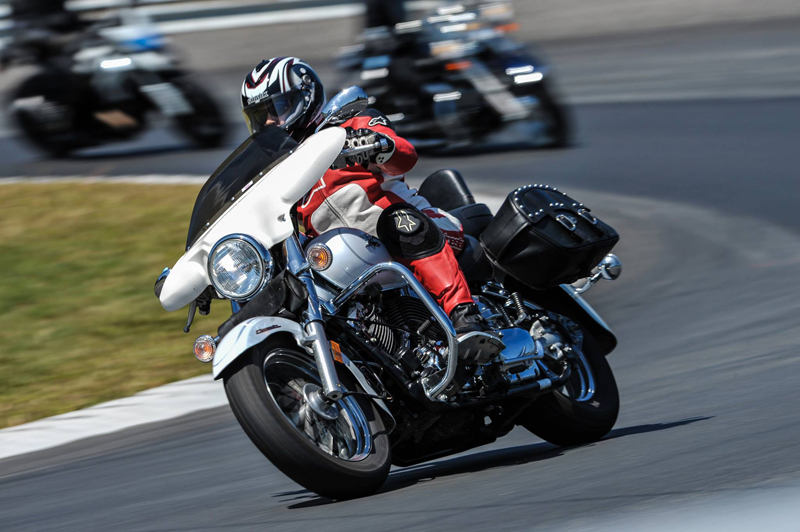 Over time, I've also met many other dedicated local women riders. Riding with other women makes me feel more comfortable. Although I still love riding alone, there are days it's just fun to share the road and camaraderie of a group ride.
When I saw the WRN Italy tour advertised I dreamed, "Wouldn't that be cool, riding through Europe?"Then, last spring I had the opportunity to tack a few days onto a London business trip. What did everyone say? "You're crazy. You can't ride alone in a foreign country!"
I found a motorcycle tour company in France that would rent me a motorcycle, program a GPS route, and deliver it to my hotel. So, why not? It was a once-in-a-lifetime opportunity. If not now, when? So I booked it.
It was, to say the least, quite an adventure. Getting to the French city of Tours from London by rail was far more difficult than any part of the motorcycle ride itself. When I arrived at the hotel, a lowered BMW 650 GS was next to the front door. Let the adventure begin!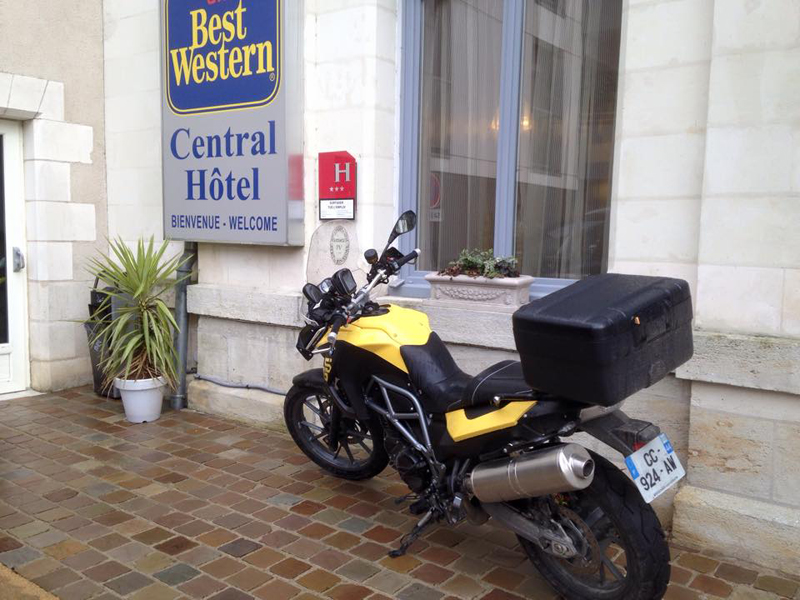 The included Garmin GPS was pre-programmed with two separate full day rides of the Loire Valley. One day I rode west into the countryside along the Loire River. The next day I headed east for the castle tours.
The countryside was nothing short of spectacular. I rode my heart out on that BMW, putting in two full days from sunrise to sunset. I rode through cattle farms, miles of vineyards, small towns, and windy roads along the riverside. I even found my own personal vineyard, named after me.
Stopping only for cafe, croissants, and crepes, I didn't want to get off that BMW 650 GS. In fact, when I returned home, I promptly listed the V Star on craigslist and purchased an adventure bike of my own, a Yamaha V Strom 650.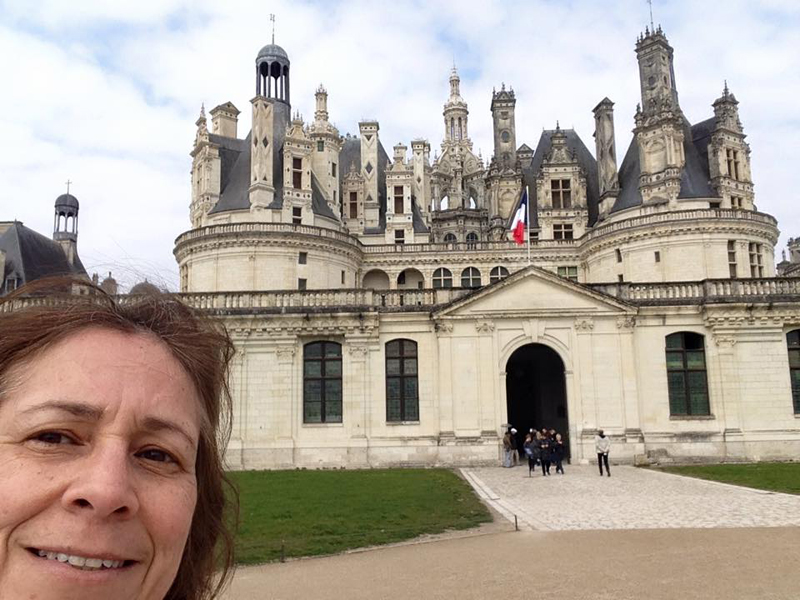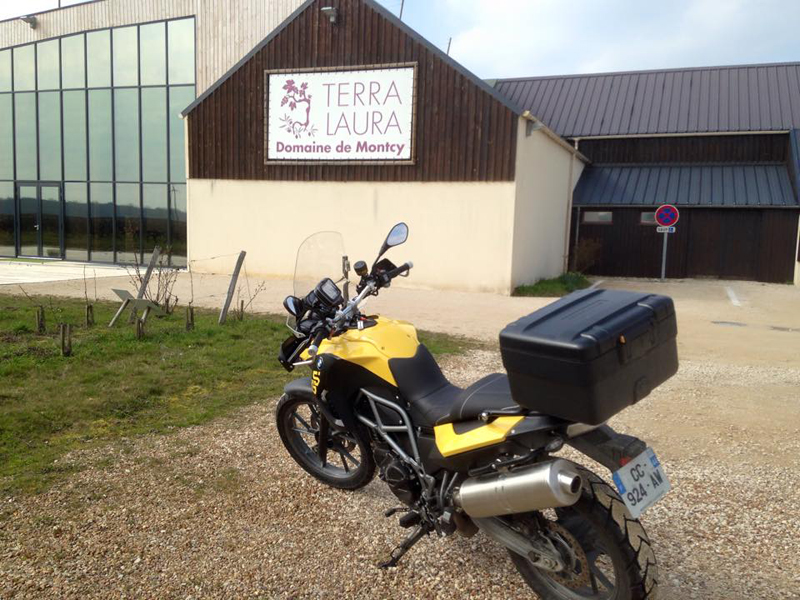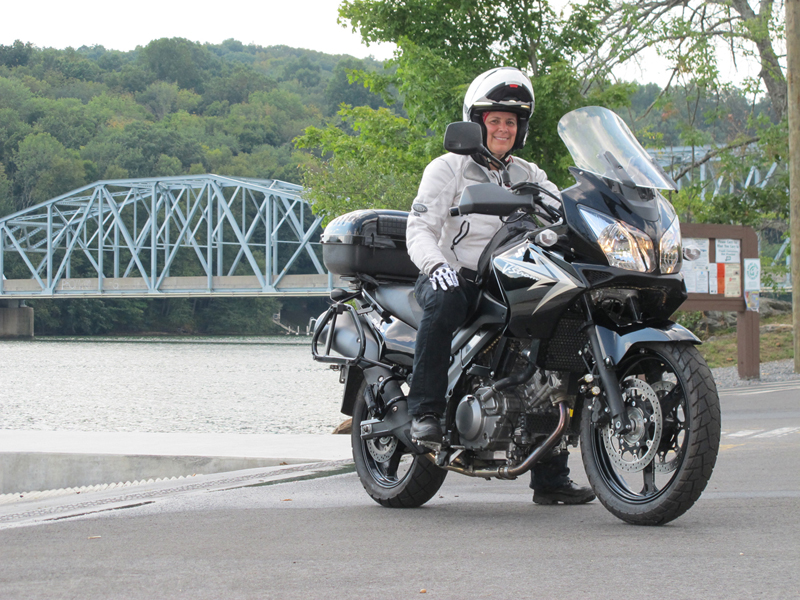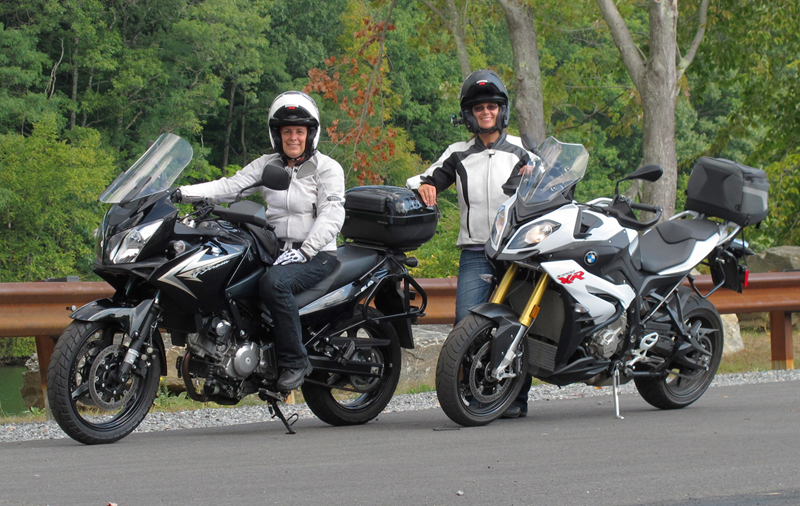 I would rent a motorcycle in France again in a heartbeat, but next time I'd want to share the ride with a friend or two. After all, sharing the glory of the day's adventure is all part of the fun.
Do you have a story to share? Please send it to us, but read these submission guidelines first.

Related Articles
Postcards from the WRN Italy Motorcycle Tour
Beginners Guide: Motorcycle Training Classes for Beginners
Beginners Guide: Track Days amp; Racing Schools
More Reader Stories