What a time to be a motorcyclist! More companies than ever before are making denim riding pants with abrasion resistant panels sewn in so riders who like to wear jeans on their motorcycles can be protected in the event of an accident.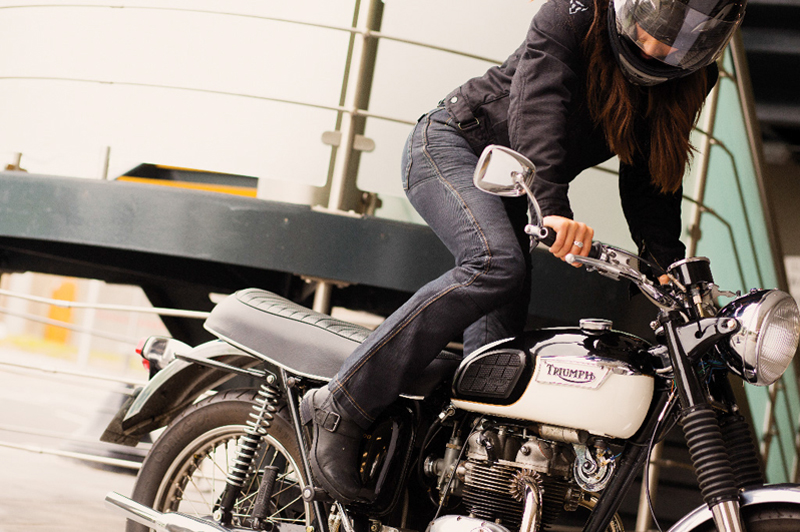 I met the folks behind Bull-it Jeans, one company at the forefront of offering protective denim jeans, at the American International Motorcycle Expo (AIMExpo) in Orlando last fall.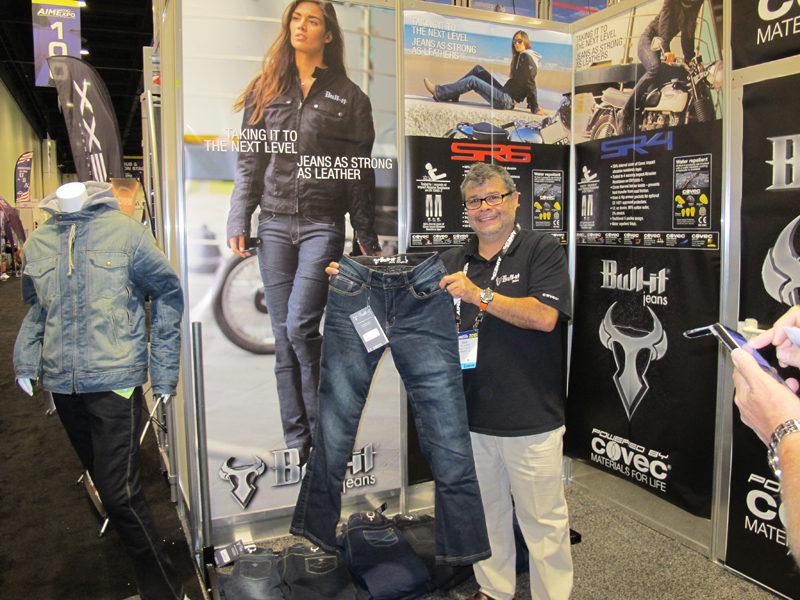 Bull-it Jeans was founded in the U.K. in 2006 and launched in the U.S. in early 2015 after establishing itself in the U.K., European, Australian and South African markets. Paul Gomez, president of Bull-it, tells me the proprietary technical material Covec, used in their jeans, has set the standard in those markets enhancing the protection that aramid offers to the rider. (Aramid fibers are a class of heat-resistant, strongsynthetic fibers that go by the brand names Kevlar and Dyneema.)
Essentially aramid fibers get to high thermal levels in a very short period through which the heat is conducted, so it will melt the mesh lining or the Dyneema. The melting point is only 130 degrees Celcius (266 Fahrenheit), which could burn the rider in a crash. Covec is a polymer with a flash point of 300 degrees Celcius (572 Fahrenheit). Once this temperature is reached, the Covec fibers crystalize instead of burning the rider.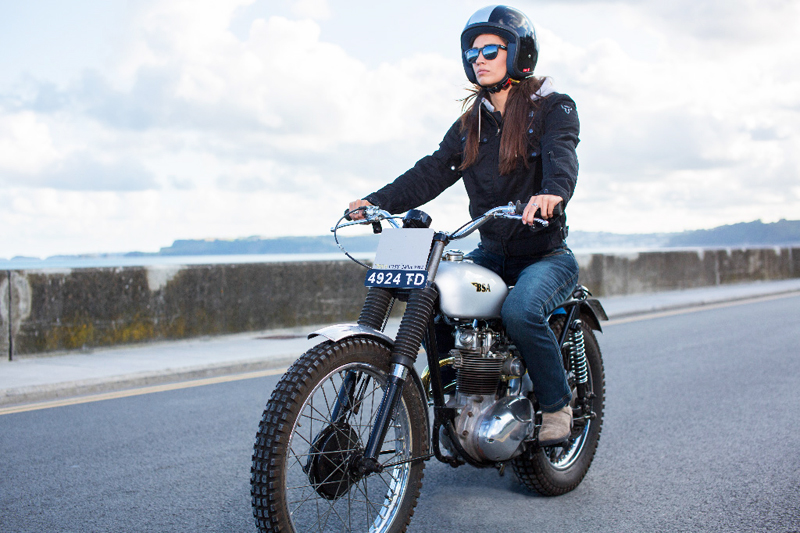 Bull-it's ladies range has been designed specifically for the female anatomy. The CEOs wife actually develops and produces race suits exclusively for women racers.
Here's a video that shows how the jeans hold up in a drag test.
We at Women Riders Now have not road tested these jeans yet, but for now we're providing this buying information on the options offered by Bull-it for you to research and try out.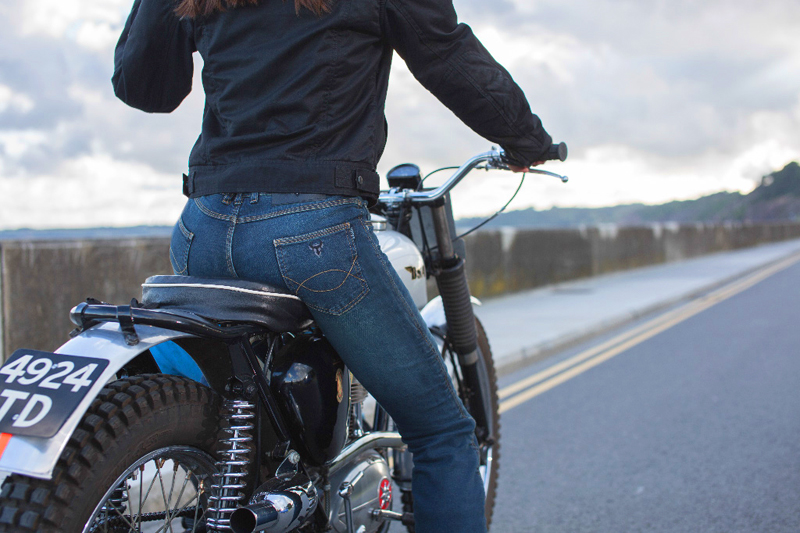 There are several different versions of the jeans in a variety of denim colors offering a range of protections based on the amount of Covec material that is used. For example, the SR4 range of jeans offers more than 4 seconds of abrasion resistance. The SR6 offers more than 6 seconds of abrasion resistance. And there are knee and hip armor pockets for optional CE-approved protectors.
To learn more about the jeans and to find a store near you, visit Bull-it.com.
Related Articles
Review: Gravitate Jeans Designed for Riders and Passengers
Review: Sliders Bella Jeans With Kevlar and Armor
All Motorcycle Pants Reviews