Want to share your story? Click here to find out how.

Editors Note: After losing loved ones, these women realized that "someday" had become now or never. Rather than be content in the passenger seat, both chose to go after their dream of owning a motorcycle. Read their inspiring stories and share your own in the comments below.
A New Adventure Among Many
I am 46 years old and very happily married to Jim. We have two children in university. For me, learning to ride a motorcycle was something I wanted to do before I retire.
Jims mom passed away from battling cancer nine years ago, before she saw her retirement. My brothers wife passed away three years ago when she was 45. My dad lost his battle with cancer one year ago, which took up his newly retired life. I have always loved to try new and adventurous things, such as downhill skiing, snowshoeing, and off-roading in our Jeep. Just after we had our babies, we took up whitewater kayaking. We camped and went on whitewater trips that were outstanding. We just love the outdoors. Of course, my close friends and family always thought we were crazy for trying "extreme" sports. When we decided to go bungee jumping over the Ottawa River, I didnt dare tell my mom for the longest time!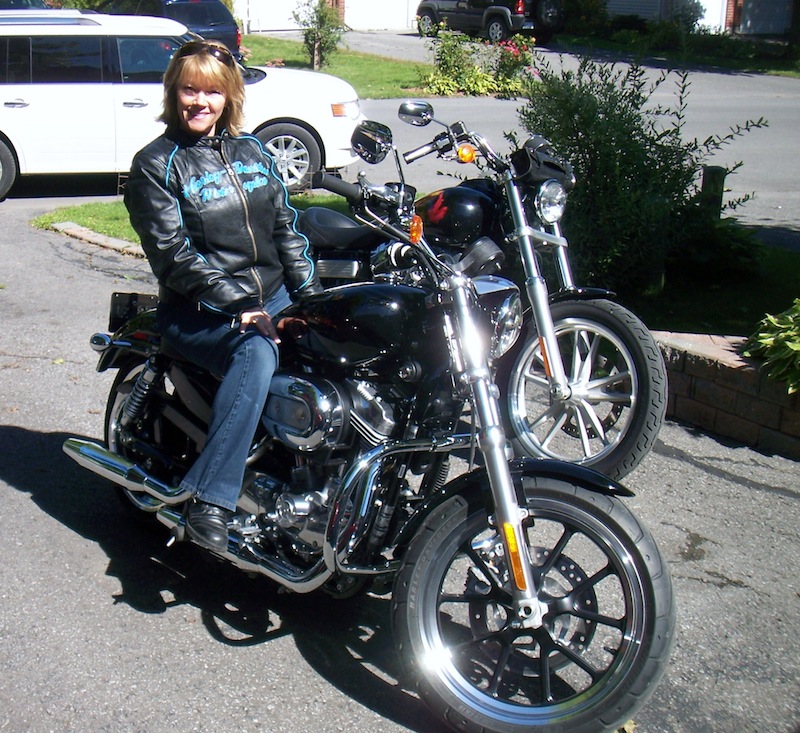 Jim and I bought our 2009 Harley-Davidson Super Glide in the fall of 2008, and I was thrilled to be a passenger on it. He had always wanted to ride a Harley, and we had just become mortgage-free, so we decided to go ahead and purchase one. We rode it for as long as we could before storing it for the winter. During my dads last Christmas with us, he got to see our new bike parked in the garage. His hope was to see us riding in person when we came to visit him.
Last year, I took the local safety course with a girlfriend. A week later, I bought a 2011 Harley-Davidson SuperLow, and now I ride every chance I get! I love every minute of it, and my mom got to see Jim and I ride up to her place on our bikes recently. I know she is happy that we are loving life and having more adventures together.
Caroline Lewandowsky
Kanata, Ontario
Carrying On A Family Tradition
I got a late start with motorcycling, starting at the age of 55. I got tired of waiting on a man to drive the motorcycle every time I wanted to ride. I said the heck with that, took a couple of riding classes and got my own bike.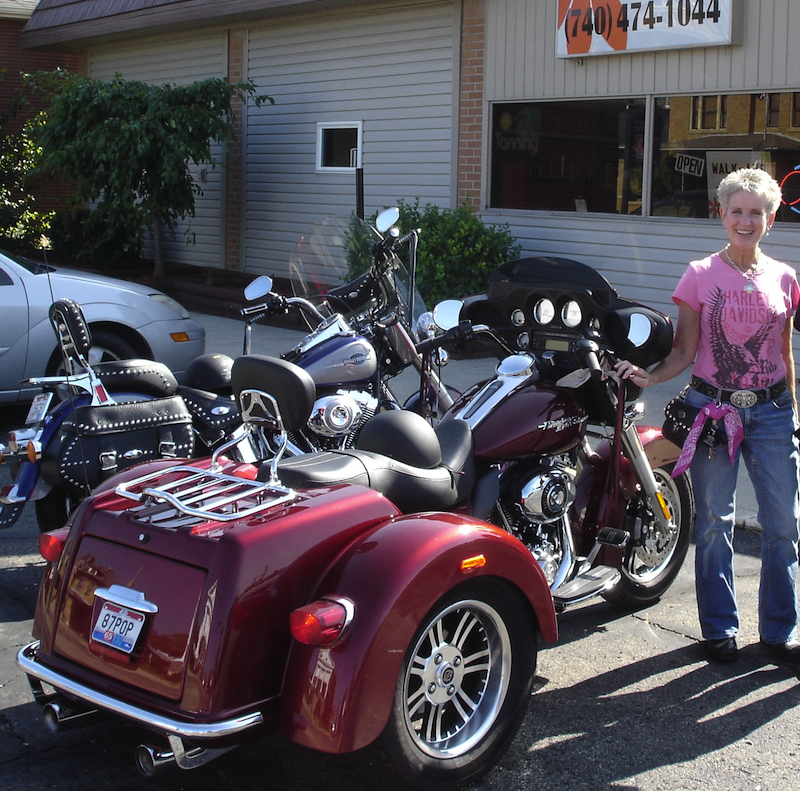 This is my new 2010 Harley-Davidson Street Glide Trike. I traded in a 2008 Harley-Davidson Softail Deluxe due to its heavy weight and some medical issues with my hip and knee. I still have a Honda Shadow, which is a great deal lighter. I have been riding for a couple of years now. My 83-year-old father passed away in 2009. He still raced dirt bikes up until the year he died. My father was such an inspiration for me to start riding, along with three other generations of my family who also rode.
Every time I take off on my trike, especially on a sunny day, I can see my dad smiling. With each roar of the pipes, I hear his voice telling me to have fun and be safe.
Shirley M. Good
Circleville, Ohio
Want to share your story? Click here to find out how.