​​Careers expert Jan Plessner offers advice on exploring remote career opportunities. Be sure to scroll to the bottom to see this month's hottest motorcycle industry job listings. Sign up for the monthly WRN newsletter here to be the first to learn about the latest Hot Jobs!
Work Remotely in Motorsports?
It's a fresh new year and I'm hearing from an increased number of colleagues—inside and outside of the motorcycle industry—who are interested in making a career move. More than half of them are specifically looking for a virtual work-from-home/office position. I can't blame them. After more than two decades in the corporate world I have fallen in love with the home-based office work alternative.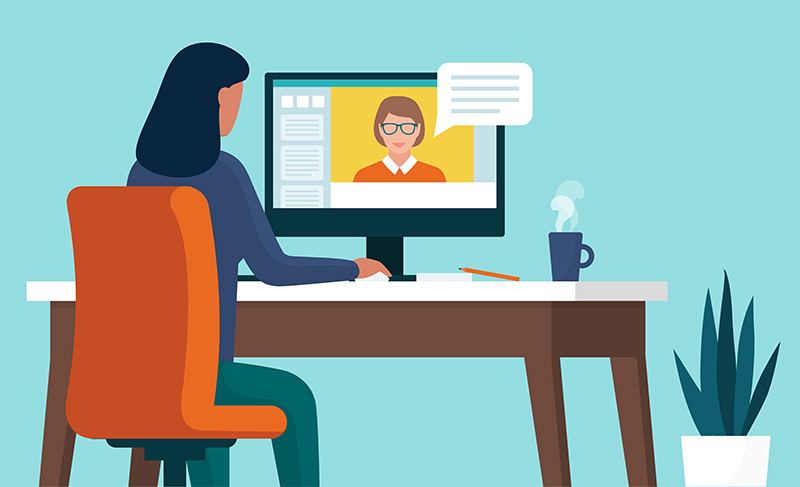 About 25% of my clients are also unable to relocate, making the job search more difficult. I understand that mindset, too. Most of us put down roots near our families and friends, and moving away can be stressful and unsettling.
Pros and Cons of Working Remotely
Some companies are open to remotely-based employees but our industry is not quite leading-edge when it comes to creative workplaces. Don't give up on a career move because you are locked down or can't find a virtual opportunity. There are two open positions in this country for every single qualified candidate. You have the advantage, but if you are committed to staying put you need to work even harder to find the right open door.
Even though working beachside in your slippers sounds like a dream job, it's important to consider both the pros and cons of working remotely. Working from home can leave you feeling disconnected from the company and colleagues and make it harder to negotiate future advancement with managers who don't know you personally. As virtually connected as we've all become, there's no internet substitute for all the little bits of useful information you pick up from office background chatter or quick meet ups in hallways and elevators.
In addition, not all companies do cost of living variations and you'll probably incur increased home office/utility costs when working remotely. You run a high risk of overworking because you never actually leave the office. And then there are all the distractions, depending on your living situation, such as kids, spouse, and working too close to the refrigerator.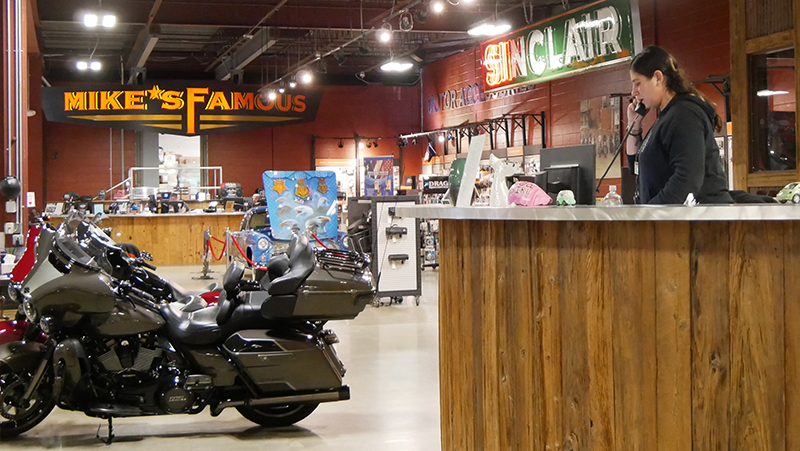 Considering transforming your career or breaking into a new one? Where should you start? A lot has changed in the world of career transformations, job searches and technology of course, but the process is nearly identical. Research…networking…follow-up…repeat…
For the past 19 months, I have penned a series of articles for WomenRidersNow.com readers designed to help you reach your dream employment. I encourage you to check out the first article introducing the Hot Jobs! features. After that, you can review the other topics covered, including rock star resumes, job search pointers, career transformation hacks, cover letter tips and tricks, nailing the job interview, the importance of mentorships and role models and promotions and salary negotiations.
If you'd like to discuss these or other career topics, please email me at Jan@WomenRidersNow.com.
Marketing Manager, Aftermarket Powersports Company
Remote | $65,000 - $90,000
Worldwide powersports industry company is looking for a passionate powersports/motorcycle enthusiast who has a minimum of 2-3 years in marketing management. Responsibilities include maximizing brand awareness, collaborating with professional teams and some of the world's top riders, event management, company spokesperson, driving product demand and developing and executing marketing strategy. Some travel is required.
Web Development, IT, and eComm Manager
Northeast Texas | $70,000 - $90,000
Robust powersports distributor with a strong book of business is relocating to the I-20 corridor in northeast Texas and is in immediate need of an experienced IT guru. If you have an affinity for powersports, a strong IT background including programming and integration, experience with Shopify (or other retail platforms), and a demonstrable web and graphic design portfolio, this might be the perfect fit for you. The cost of living is 21% below the national average. This is an on-site employment opportunity.
Powersports Accountant/Office Manager
Florida | $60,000
If you know LightSpeed, are organized, are project driven and have an accounting background, this could be your next career move. Multi-line, multi-location powersports dealership group is looking for a LightSpeed-savvy accounting pro for its location in Hillsborough County, Florida.
Fixed Operations Manager, Harley-Davidson
Midwestern USA | $85,000 - $100,000
Looking to take it to the next level? The ideal candidate is an experienced Parts and Service Manager with a minimum of three years experience on the fixed operations side of the dealership. A full benefits package including relocation assistance is being offered.
Motorclothes Manager, Harley-Davidson
California and Ohio | $60,000 - $80,000
Two Harley-Davidson dealerships are looking for experienced Motorclothes/General Merchandise managers. The ideal candidate has a minimum of dealership experience in the apparel department and is diligent, precise, and sociable, with the ability to provide world-class customer service.
If you'd like to know more about these or other industry jobs, please email me at Jan@WomenRidersNow.com.