In this, the WomenRidersNow.com (WRN) new monthly section called Hot Jobs! you'll find open positions as well as advice on navigating a career in the powersports industry. We've "recruited" motorcycle industry careers expert, Jan Plessner, to source key listings as well as provide tips and articles that will help you with a powersports career. Scroll to the bottom to see this month's newest and hottest job listings.
Sign up for the monthly WRN newsletter here to be the first to learn about the latest Hot Jobs!
---
With all the new technology in the past couple of decades, and the tremendous growth of LinkedIn and similar professional networking platforms, it is hard to believe that the "good ole resume" is still the cornerstone calling card for most of today's job searches. But it is, so let's make sure you have the best one possible to land that dream job.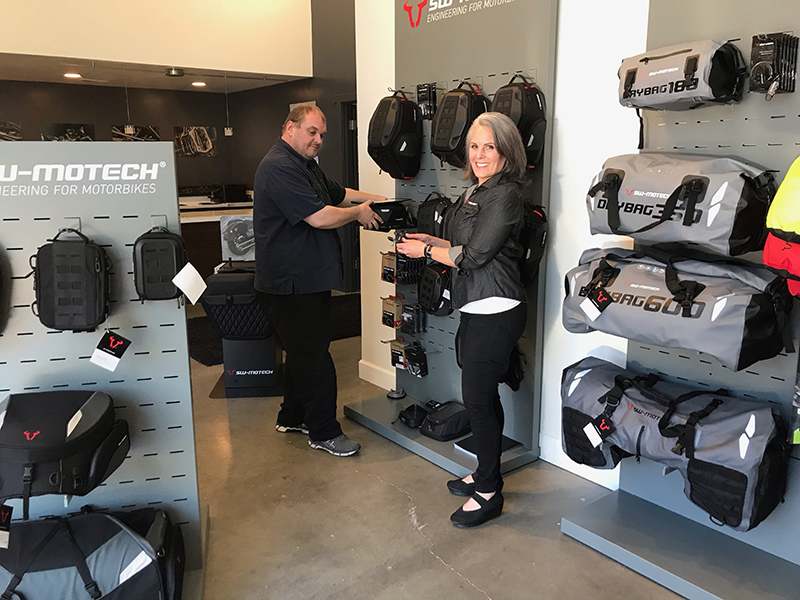 Resume Basics
If you are serious about growing your career, it is mission critical that you present a resume that can hold someone's attention for at least 30 seconds.
The top 25% of the first page is like a billboard featuring you. That section must clearly provide your basic information:
1. Your name

2. Your residential town and state

3. Your personal email address and a phone number, which readers will assume is your mobile phone.

4. A few words, phrase, or sentence that explains what you do well
If you can keep the readers' attention through this section, congratulations…you are ready to shift into second gear.
Content Truly is King
Content is by far the most important element of a good resume. Sure, there are thousands of resume templates to choose from, ranging from simple and plain to blingy and overdone. But the resume design, theme, colors, graphs, charts and/or format will not earn you a second look if your content misses the mark. I see hundreds of great looking resumes, but when the content misses the mark, it's a big disappointment.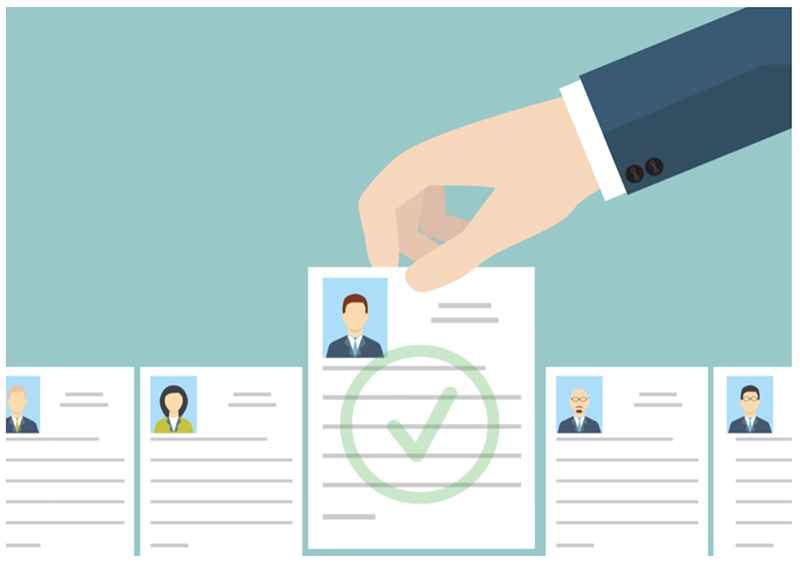 The Real Secret Sauce
If you take away one suggestion from this article, this should be the one, and less than 10% of the resumes we see actually do it right. The secret sauce in a resume is the use of proper "needle movers" throughout the document. Don't waste the precious real estate sharing job descriptions. If the reader is not aware of what a job entailed, summarize it from the 30,000-foot level in a bullet point or two. Use the space for needle movers.
Needle movers are specific facts that share what you did in each role, and most importantly how well you did it! Needle movers are commonplace on the resumes of top executives or sales professionals. If your job is to improve, increase or reduce things, affect change for the better and document the results, then you have likely been tracking your performance all along.
Here are some examples of performance-based needle movers, but remember, it is important that you share how you affected the organizations' bottom line in words that work for you, your role and your industry.
1. Grew profit, sales, profit margin, market share, ROI, (or anything impressive) by ____% or ____-fold during _____ (a specific time frame).

2. Reduced employee turnover, waste, labor hours, costs, or anything negative by ____% or ____-fold during ____ (time frame).

3. Rankings, accolades, awards, or recognition. Grew the department from ____ place to ___ place in _____ (category) from _____ to _____.

4. Awarded top _______ of the year in ______.

5. Planned and executed _____ number of press events during _____ (time frame) which translated to ____ pages of positive coverage in ______ magazines/online websites.

6. Improved (task) procedure by an average of ____% year over year (____ to ____).

7. Hired, trained and managed _____ employees with less than _____ attrition per year.

8. Managed $____ annual budget and improved department ROI by ____ from ___ to ___ (time frame).
Take a good hard look at your resume and start to translate what you did all those years into language that communicates how well you did it. You made a difference. Your efforts affected the bottom line and the success of the company. And if you are not tracking your most notable achievements today, start doing so. If you work with confidential or proprietary information, you'll want to generalize the sensitive information.
The Rest of the Content
It's nearly sacrilegious if you forget any of these items:
Employment listed with month and year in reverse chronological order
City and state of past employers
The title of each position you held under each employer
It's very important to delineate (via formatting) multiple jobs you held under one employer in one stretch. If your formatting doesn't make this clear, your hard work and promotions may be scanned as if each new role was a new job with a new employer.
Common Errors — Don'ts
Don't include your street address. City and state are acceptable, especially in today's world where someone can use your street address to see how much you paid for your house and what it's worth in today's market.
Don't bother with a home phone number. Cell numbers are best. I'm texting candidates more often than ever. Keep your voicemail storage empty to avoid the kiss of death "this mailbox is full" situation.
Don't use a super cute or clever personal email address (e.g.CrazyCatLady@hotmail.com). Instead, take a minute to create something more professional that incorporates your name.
Don't accidentally mix fonts, font sizes, different spacing, unintentional margin changes or different formats. #petpeeve1
Please, for the sake of my mental health and the mental stability of my fellow recruiters, DO NOT USE ALL CAPS except in title areas. If you do, I guarantee your resume will go directly to resume jail—it will not pass Go, and you will not collect $200. #petpeeve2
Don't use too many graphics, bells, or whistles. Many recruiters use an automated Applicant Tracking System (ATS) to keep track of candidate data. The more fluff you use, the greater the chance your information will fail to translate properly into these systems.
Don't try to shove five pounds of resume into a three pound bag. If you have more than 10 years of experience, it's fine to use a second page. Don't sell yourself short. But if you have older roles that are not applicable to the job you are applying for, shorten the overall length of your resume by adding "Other Work Experience" or "Other Positions Held" and reduce each position into one line. A longer, unabridged version of the same resume should be available upon request or in your folder for a face-to-face interview.
More than you know, white space is appreciated and a tiny font is the devil. I know I can enlarge or zoom in on your resume on my super huge monitor, but let's hope your resume doesn't stop with me. Plan that the receiver of your beautiful resume will print it for their boss, a company executive, the hiring manager, or the HR director.
Don't editorialize. A resume should theoretically be 100% fact-checkable. Refrain from including your own opinion or subjective self-serving terms. The least valuable information on a resume is the subjective junk most of us inject, without thought, into what should be a document of objective facts that tell your story.
Don't stray from left-justified text for anything other than dates of employment. Right and left justified text is difficult to navigate, looks unnatural, and fatigues the reader's eyes unnecessarily.
"References Available Upon Request"
Don't make a recruiter ask you for your references. I encourage my candidates to proactively provide professional references on a separate page in advance because it shows confidence and that you are prepared for the next step.
It also lets your potential future HR manager or boss know who is willing to take a stand for you, your performance, and your integrity. In a small and well-connected industry like motorsports, they may even spot someone on that list they know.
Don't just throw names on a page. You should strategically select your professional references and call each of them to explain in advance you are launching a (confidential) job search.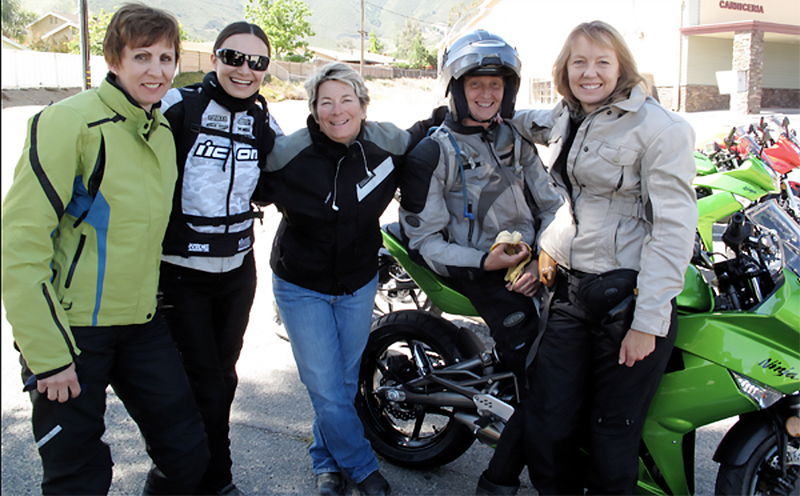 You want to select 4 to 6 individuals from these categories:
Your former bosses. A great choice for obvious reasons.
Your former team members. Second best.
Colleagues you worked with (agency reps, vendors, co-workers, people who worked in a different department or a level or two above you). They must be trusted.
Company leadership/C-suite executives. Wow! Impressive!
Well-known and respected colleagues within the industry. Again, motorsports is a small world.
People who know you from current or recent volunteer work. It's a stretch, but you volunteer? Cool.
Warning: Stay away from relatives, controversial people or anyone related to your political or religious affiliations.
Formatting Your References
Be sure to include their name, current title, current employer, and how you know them (your professional relationship) including your title and their title when you worked with them. If you don't spell this out, the person reading the list may not be able to understand the true value of each reference.
After that information, include their phone number (preferably cell), email address (work or personal is fine), and a hyperlink to their LinkedIn profile.
Don't go out of your way to locate rock stars you worked with 20 years ago, but let's be real…a higher level, well-respected executive in a leadership role for a company that is more easily recognized may likely carry more weight than a second or third person who worked for you along the way.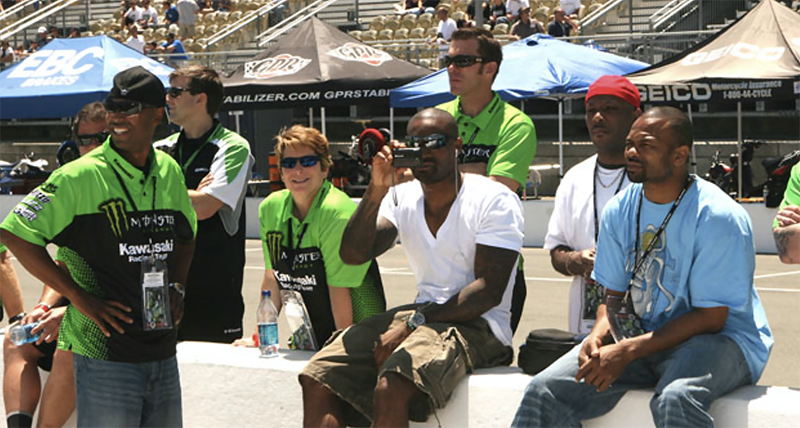 If you know who the hiring managers are, check their LinkedIn profile to see if you have any mutual connections. If you do and that person knows you, you might want to consider listing them as a reference.
There are endless tips for resume writing, but I wanted to cover the most important oversights I come across on a regular basis.
I encourage you to research resume templates online and feel free to shoot me an email at Jan@WomenRidersNow.com if you have specific questions or want me to email you my preferred template. It's a proven winner.
---
This Month's Hot Jobs:
OEM and Other Positions
It only takes a minute to hop onto an Original Equipment Manufacturer's (OEM) website to discover what its HR Department has posted under the "Careers" tab.
Kawasaki Corporate
The Kawasaki website does a good job of keeping things updated. A quick scroll to the bottom of the landing page and the "careers" tab will provide you the opportunity to search by location and job category.
It also has a "Discover Your Potential" tool where you can enter your ideal job title, education level, and any special certifications or licenses. The system will also ask some questions about specific skills and ranks those talents in relation to current open positions. In the end, you'll have the chance to "be on its radar" by registering into its HR system. If the right position comes up you may get a call.
In the Foothill Ranch, California, location they have a Research & Development team member role posted: Market Research Associate Analyst. It's a more junior role, but if your dream is to work for a major OEM, this would certainly be an opportunity to launch your career. The Kawasaki R&D team works closely with Japan, product managers, and product testing. Not a bad place to start.
There are more positions listed for the Engine Division of Kawasaki headquartered in Grand Rapids, Michigan, where the cost of living is about half of Southern California and housing is 77% less expensive. The openings in Grand Rapids include CAD Design Technician, Customer Care Specialist, Information System Software Engineer, Purchasing Supervisor, and OEM Sales Manager. Apply online at Kawasaki.com/en-us.
Suzuki Corporate
Among other top priority positions, Suzuki corporate, based in Brea, California, is looking for a Logistics Specialist. It's a 6-month temporary position now ($25/hour), but could go to permanent status. If you know MS Excel, Access, Word, and Outlook, and have some logistics experience, you are halfway there. Some of your responsibilities would include shipping requests and transfer reports, warehouse transfers, and handling damage claims.
On its online career page, Suzuki is showing nearly a dozen open roles in a variety of locations including Brea (HQ), Illinois, Panama City, Seattle, and Tampa. Positions include Parts and Accessories Business Analyst, Parts and Accessories Sales Specialist, Corporate Legal Manager, Communications Specialist, an Area Sales Manager (posted 6/17/21), and a couple Managers for various District Technical Services roles. Apply online at SuzukiCycles.com.
Yamaha Corporate
Its career center looks pretty good. Sitting down? It is showing 51 open roles covering the country and all areas of business. 11 positions are in Orange County, California, and the one that caught my eye is the Sr. Specialist Government Relations role. Its system lets you share the job post with someone, view it, and apply. Apply online at Yamaha-Motor.com.
Harley-Davidson Dealership Controller | Virginia
Harley-Davidson Dealership in Virginia is looking for an experienced Dealership Controller. If you or someone you know has experience overseeing finance, accounting, and reporting activities for an automotive, powersports, or motorcycle dealership, check it out.
Electrical Engineer, Powersports Industry | Texas
Our EV powersports client is looking to bring on a couple of Electrical Engineers. If you or someone you know is familiar with electric powertrains, component work, prototypes, integration, vehicle architecture layout and electrical harnesses, algorithms, lithium battery design, troubleshooting and working with super talented manufacturing teams, this could be the opportunity of a lifetime.
For more information about these or any of the other ACTION Recruiting career opportunities, please contact Jan Plessner at Jan@WomenRidersNow.com.
Other Opportunities
Ducati/BMW Motorcycle Technician | Portland, Oregon
MotoCorsa, an award-winning Ducati motorcycle dealership is seeking experienced and enthusiastic people to join our team. Our staff frequently goes the extra mile to ensure that our customers are taken care of. Our focus on customer service and excellence has won us numerous awards, including Ducati Dealer of the Year. To be successful here you must possess a passion for motorcycles and riding as well as excellent communications and "people" skills.
MotoCorsa isn't just a place you go to work each day. Here you will be part of an eclectic and passionate team that makes the MotoCorsa family!
On top of competitive hourly pay we are proud to offer top of the line benefits including medical and dental insurance starting at $50/month, vision, company paid life, employee assistance plan, 401k with company match, lucrative paid time off that accrues from day 1, plus an excellent menu of voluntary benefits.
The qualified candidate will have at least three years experience as a Motorcycle Technician, a focus on Ducati or BMW is preferred. Candidates should also have their own tools.
Summer is our busiest time of year so a dedication to working the hours required to take care of our loyal customers is a must!
Relocation support available. Must be 18 years or older with a valid driver's license and clean MVR. Upon job offer you will undergo a criminal background check and pre-employment drug screen.
See more and apply online here.