No matter how skilled a motorcycle rider you are, things happen. Whether it's a medical emergency or a motorcycle mishap, you can never be too prepared. There are plenty of other medical factors to consider besides an actual motorcycle crash. For these reasons I carry a comprehensive life-saving first aid kit, the Moto Medic by My Medic.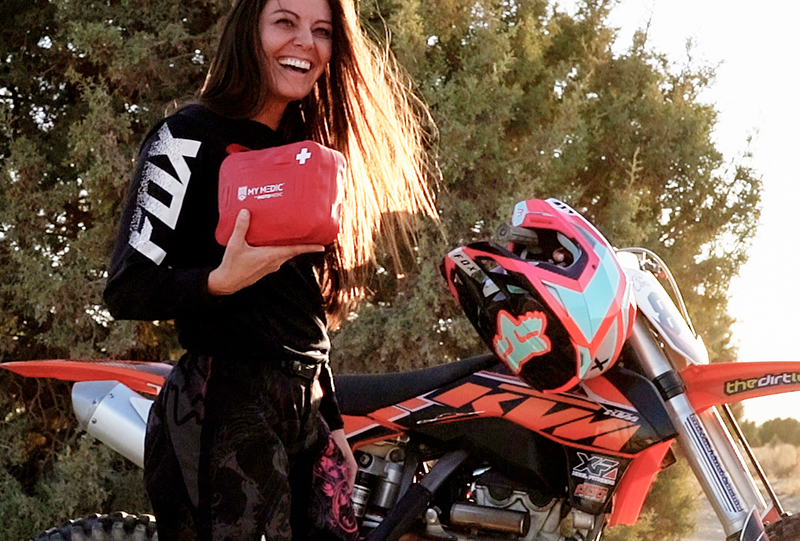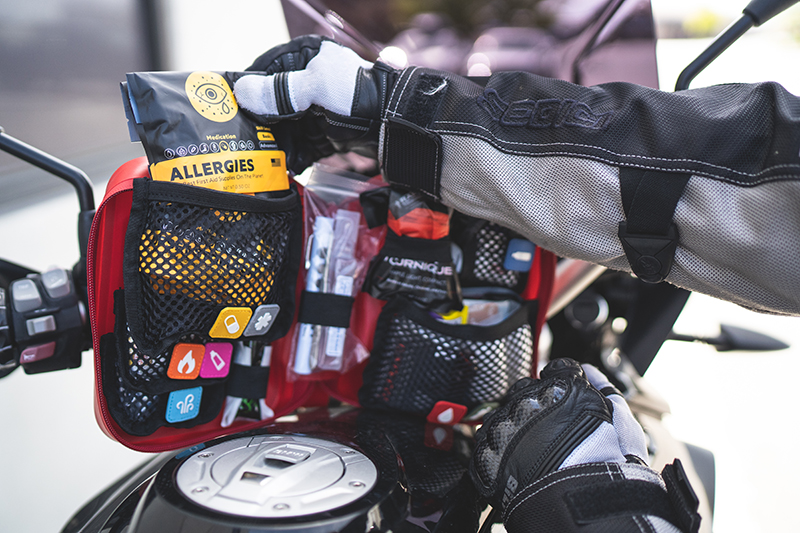 You've heard the saying, "It's better to have it and not need it than need it and not have it." Making a first aid kit part of our safety gear and pre-ride checklist is how a responsible motorcyclist takes the route of being prepared. Hopefully, you will never need to use a first aid kit, but if you do, having one may be the difference between life and death.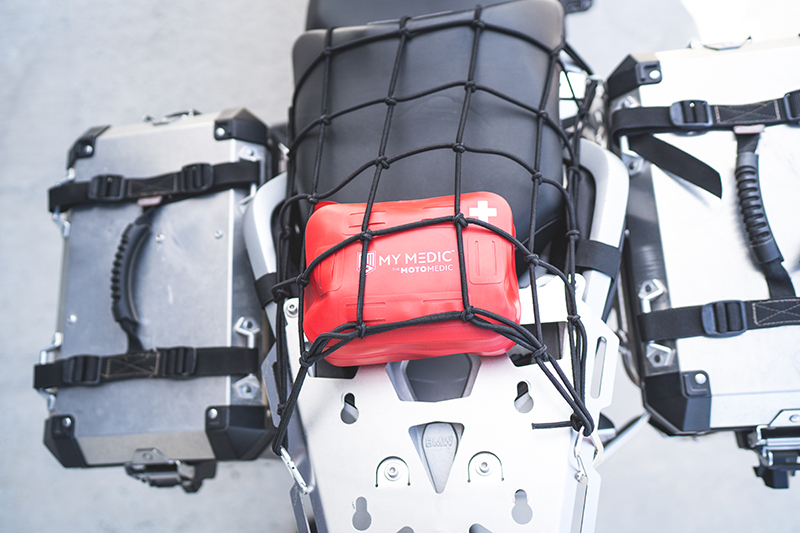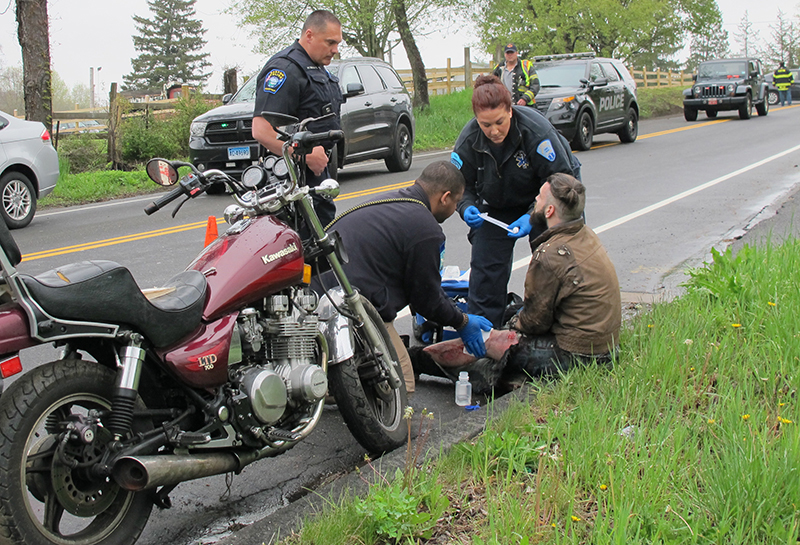 When picking out a first aid kit to carry, motorcyclists want one compact enough to carry on our motorcycles without being cumbersome or weighing the bike down. The Moto Medic checks all these boxes and then some. This kit contains everything you need to treat common injuries that can occur when you're ripping up the trails or zipping down the highway on your bike.
My Medic worked with EMT professionals and nurses to address the most common injuries for every activity, leading to the development of explicitly dialed-in first aid kits. Most kits are offered in a basic and advanced version, with the advanced version containing critical life-saving supplies, like tourniquets, chest seals, gauze, etc. My Medic also features "how to" videos on its website that explain how to use certain items and ways to deal with emergency situations.
The Moto Medic Stormproof kit features a carry case that is made of waterproof material with welded seams and a water-resistant zipper. So if you have to strap it to your motorcycle's passenger seat or luggage you can confidently take it on your next epic adventure and not worry about the elements ruining the contents. The stormproof bag exterior features M.O.L.L.E. loops that allow you to attach it to other MOLLE-equipped motorcycle luggage, such as the SW-MOTECH Legend Series bags WRN reviewed here.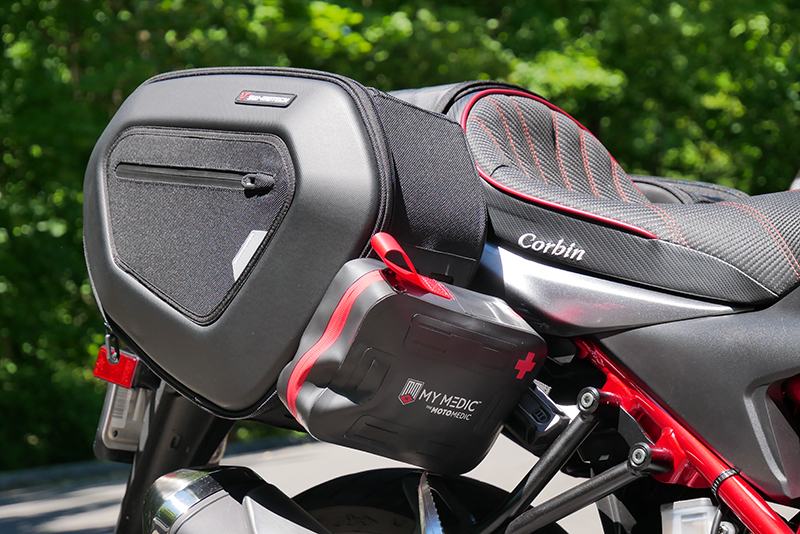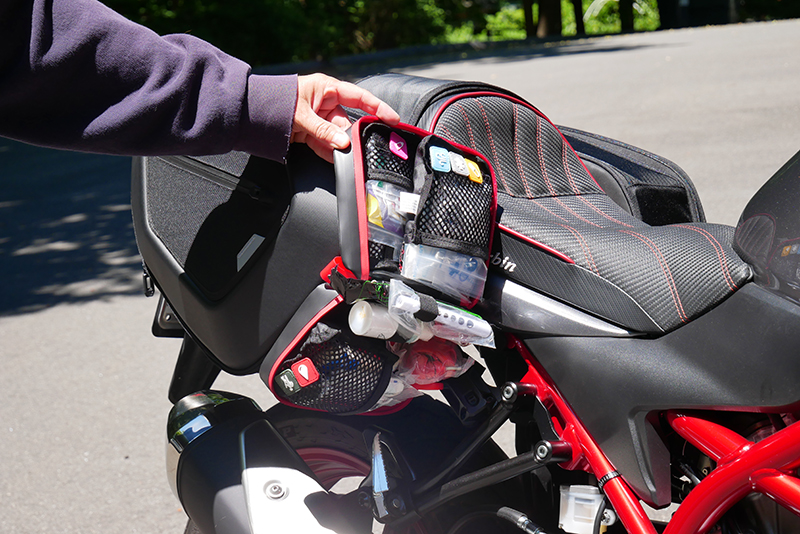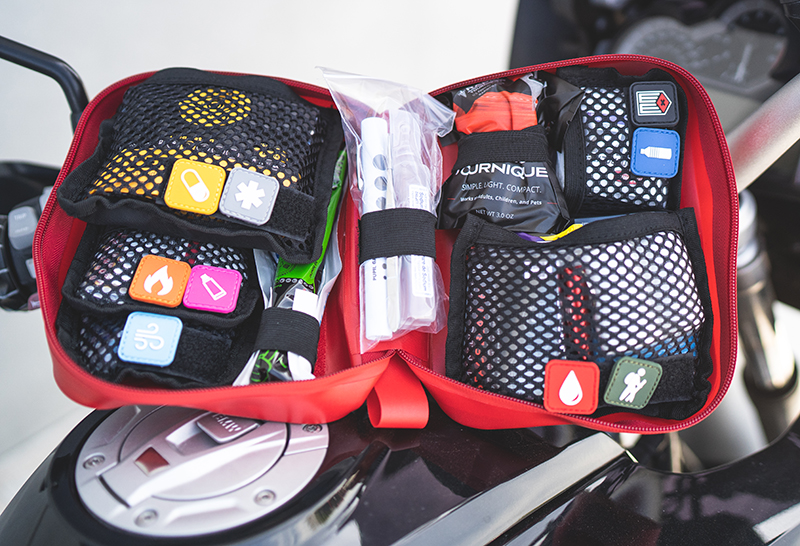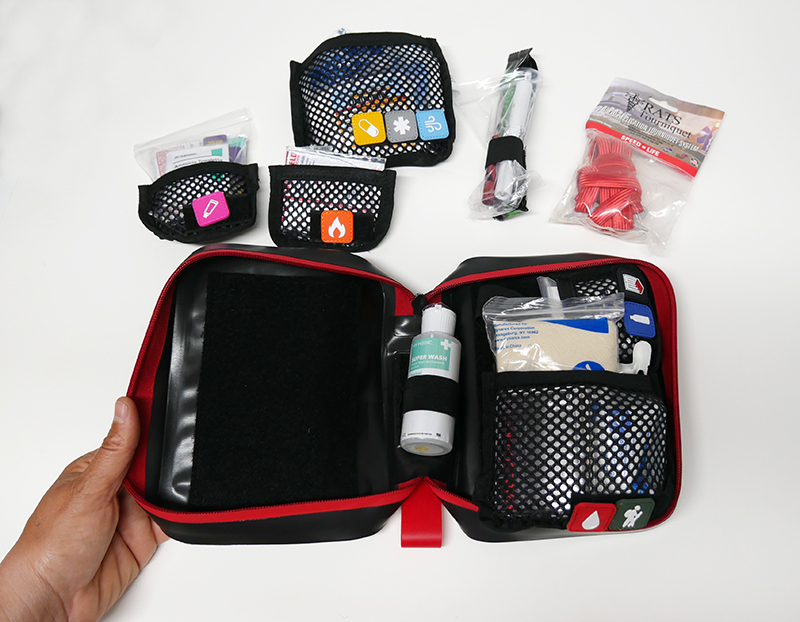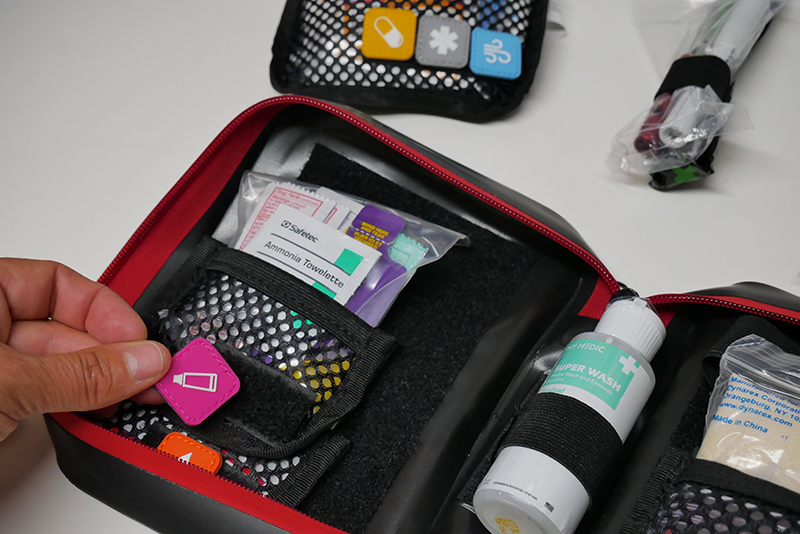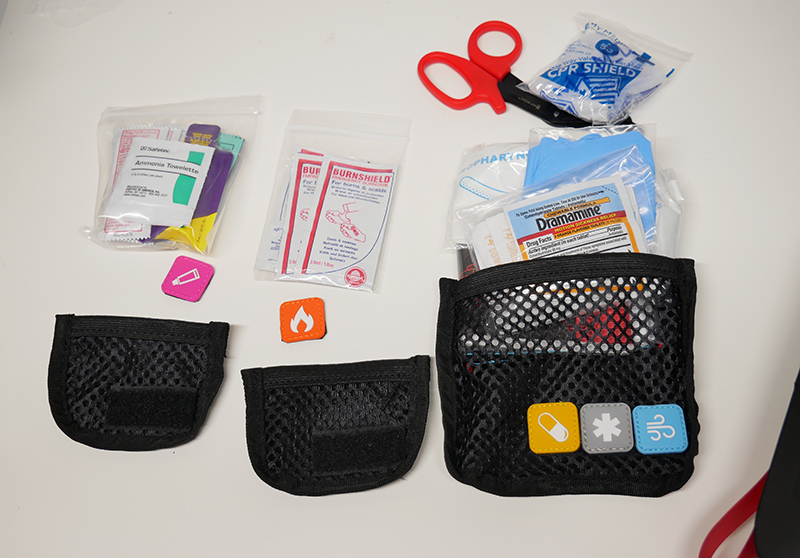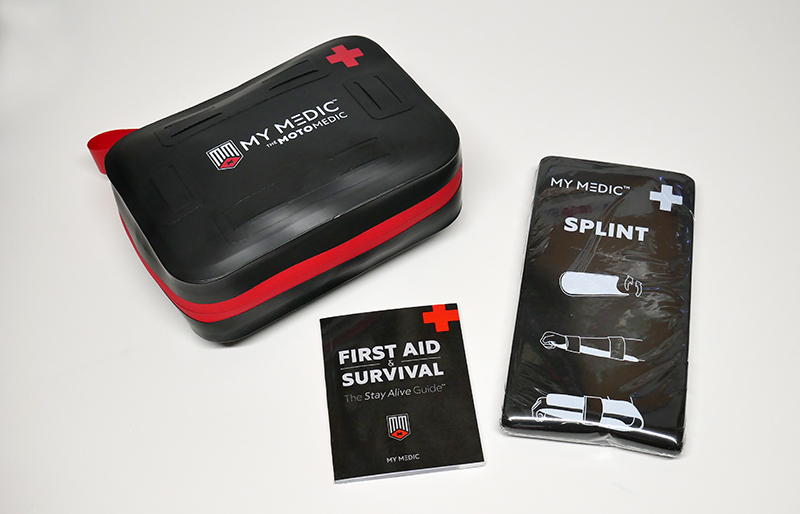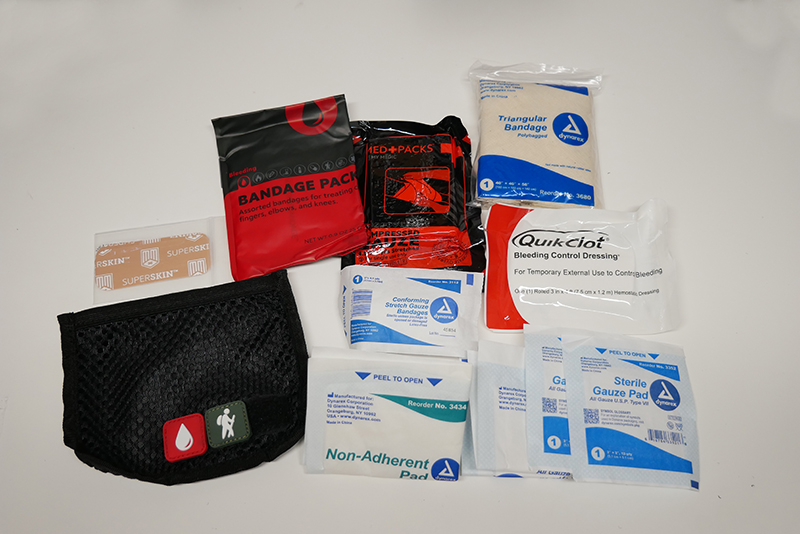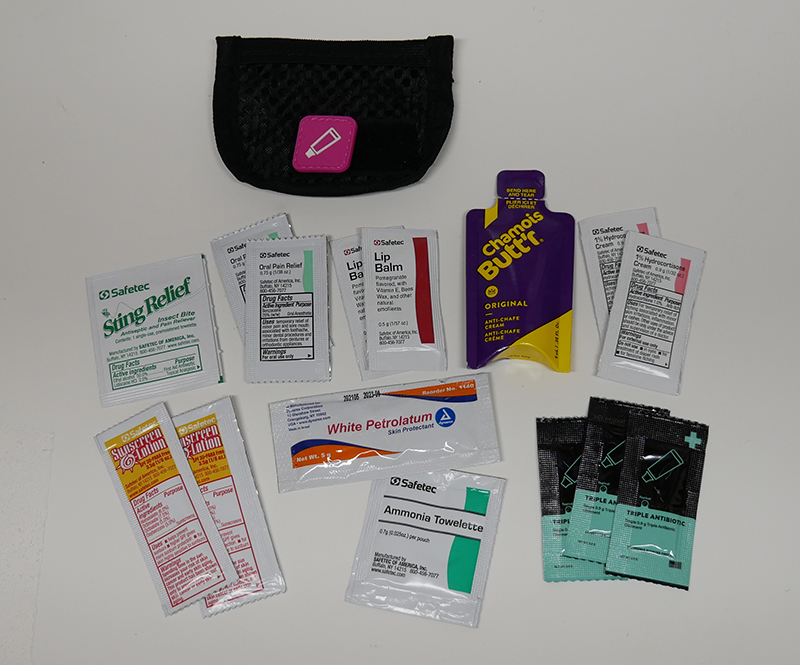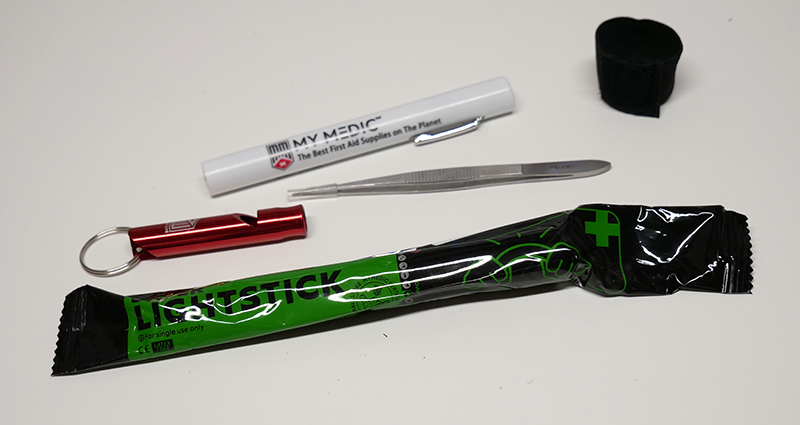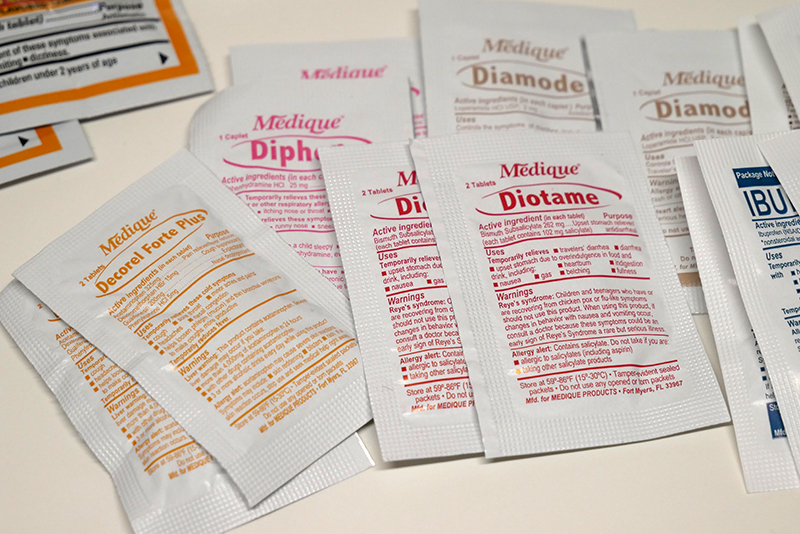 The $10 My Medic Stay Alive Guide is a pocket-sized guide covering everything from first aid basics such as CPR, bleeding, and burns to survival skills like tying knots, building shelters, and getting un-lost. This is another great item to stow away on your bike for referencing in all kinds of unforeseen circumstances.
Being prepared for the ride includes more than a well-maintained motorcycle and good riding gear. Gearing up with a quality first aid kit may prove to be an integral part of your moto happiness.
Find out more at MyMedic.com.
---
Related Articles
Women Riders Now Guide to Camping Essentials
SW-MOTECH Legend Gear Saddlebags