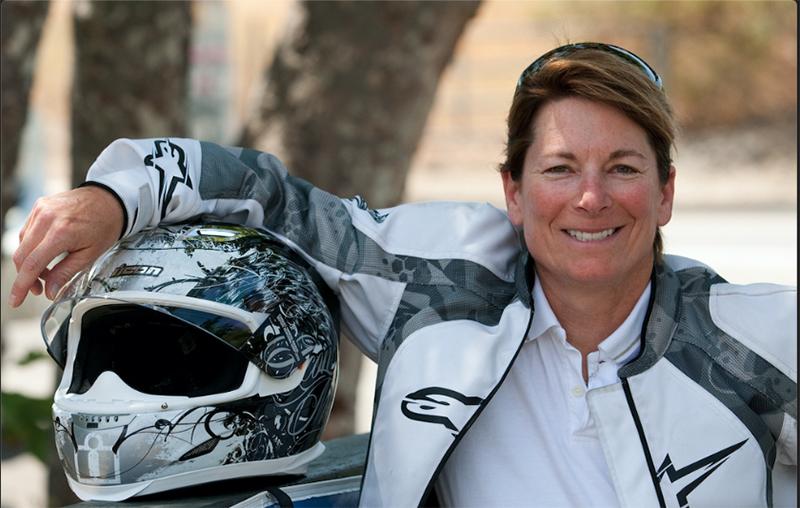 Ready for a life change? In this, the WomenRidersNow.com (WRN) new monthly section called Hot Jobs! you'll find open positions as well as advice on navigating a career in the powersports industry. We've "recruited" motorcycle industry careers expert, Jan Plessner, to source key listings as well as provide tips and articles about finessing your resume, contacting potential employers, and how to break into the powersports industry if you don't already have experience here. It is important to have business skills as well as motorcycle experience when applying for these jobs, and Jan is here to advise you.
Jan didn't start out in the motorcycle world, but she's navigated her way up to becoming a leading recruiter in this industry. This month Jan introduces herself to you and offers a sneak peek at some of her upcoming career advice articles in this new WRN section. We wish you best success.
Sign up for the monthly WRN newsletter here to be the first to learn about the latest Hot Jobs!
---
I fell in love with riding a rented stand-up Kawasaki jet ski watercraft in San Diego's Mission Bay more than 30 years ago. This was around the same time I graduated college with a degree in communications/public relations. Shortly after, I joined my parent's charity fund-raising firm as their full-time PR Manager, Graphics Artist, and all-around utility player.
While all three Plessner siblings were anointed into fund-raising and helping out during special events as teenagers, I was the only one who made it a career.
Having my dad as a mentor accelerated my learning curve. Before I knew it, I was flying around the country practicing my PR and media relations skills for a variety of clients who were mostly related to causes affecting our nation's senior population.
Not long after, I purchased two used Kawasaki stand-ups I named "Hot Lips" and "D.I.T.H." for Dead in the Hole, and spent an entire summer buzzing around our local lakes with friends with a smile that engulfed my entire face.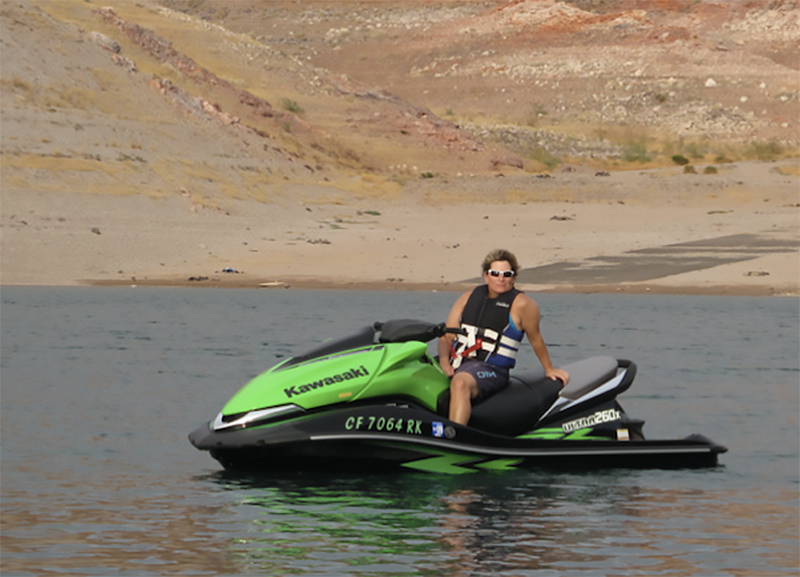 It wasn't long before Dad noticed my new self-made work schedule. I would leave early on Fridays and arrive late on Mondays to accommodate my new passion for what felt to me like a motorcycle on water.
I am sure it wasn't an easy conversation for him, but one Monday morning I pulled into our office parking lot with watercraft in tow as he was walking out.
"You seem to really love riding those things. Why don't you look into working for one of the companies that makes them?"
This was coming from my loving father who forbid tattoos, motorcycles, and firearms while we lived under his roof. See, our family was the non-adventurous type. We once rented an RV to drive up the California coast to visit a couple national parks, but we only ventured as far as the concrete lookout points. Note: Last October, I backpacked the Grand Canyon's Rim 2 Rim 2 Rim with two friends. This was a 50-mile, 5-day journey that was incredibly challenging, yet worth every sore muscle.
I share this story, because I wasn't born into a motorcycle family and I didn't even know one solitary person who worked in the industry. But I did find my way into it via my love for watercraft combined with skills in public relations, and 2021 marks the beginning of my 32nd year of my motorcycle industry career. After 23 years with Kawasaki corporate, a couple with the Motorcycle Industry Council, and a few more with a well-established motorcycle/powersports recruiting firm, I launched my own firm in late 2015 and I am blessed with helping others transform their careers every day.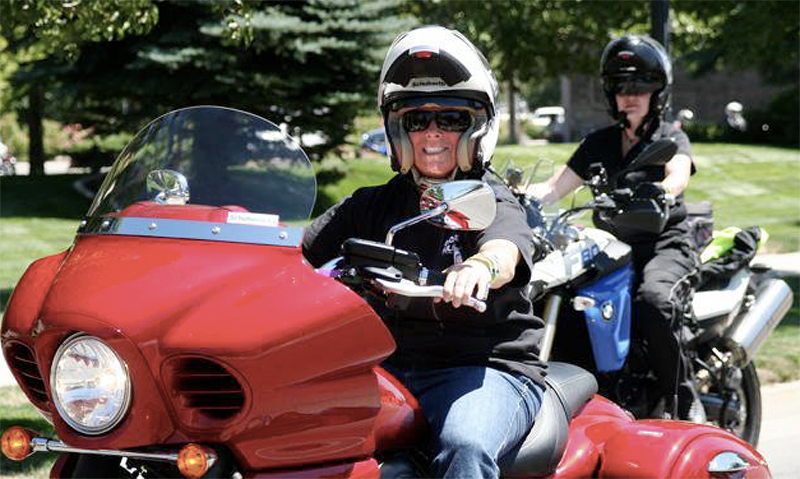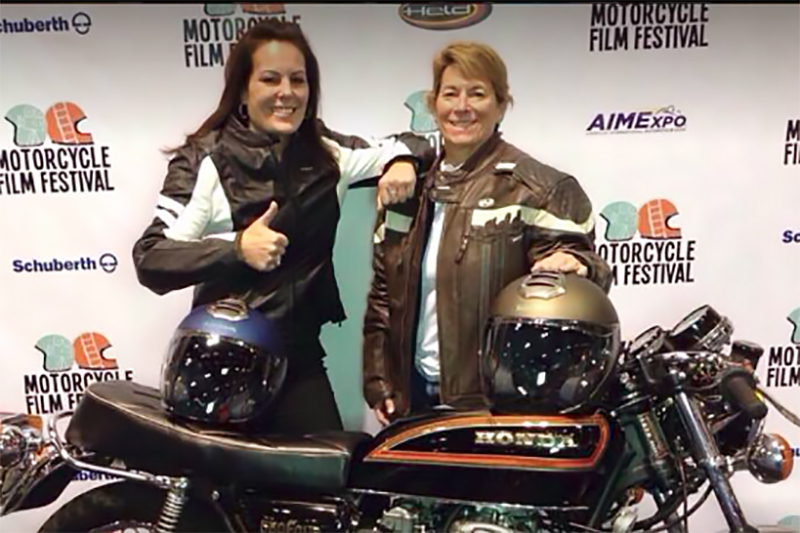 My firm is called ACTION Recruiting and we work with motorcycle, powersports, marine, heavy equipment and RV clients from coast to coast. If you have any questions about growing your career, please send them to me at Jan@WomenRidersNow.com. I'd also love to add you to my candidate roster.
---
Here are some of the topics we'll be tackling in future articles:
• Dispelling myths about career searches and hiring in the motorcycle industry
• Career search 101 (Basics and Hacks)
• How to create a winning resume
• How to create an impactful and eye-popping Linkedin profile
• How to thrive in a male-dominated industry
• Compensation and how to negotiate the package
---
This Month's Hot Jobs:
Marketing Manager | South Central Region
Powersports industry OEM (Original Equipment Manufacturer) with offices in a beautiful and modern metropolis is looking for an experienced marketing pro with content creation superpowers. The ideal candidate has (OEM preferred) experience with brand building, business development and managing social media channels and other consumer-facing platforms including websites, blogs, marketing materials and press releases. Exposure building complex marketing campaigns and reporting results is also key. If you can work independently without supervision and enjoy being a part of a winning team, this position might be just right for you. Experience using photo and video editing software a plus. Some travel is required. Transform your marketing career today!
Powersports Store Manager | Rocky Mountains
Career-defining position, offered exclusively by ACTION! Our client, a cutting edge powersports newcomer, is seeking one dynamic, results driven individual to oversee the day-to-day operations at their beta location in the gorgeous Rocky Mountains. The ideal candidate will be a hardcore powersports and outdoor enthusiast with a passion for the industry. They will be tasked with overseeing the final phases of the buildout, recruiting, hiring, and training staff, implementing customer service and sales processes, and developing relationships with regional businesses that complement their core initiatives. Be part of something different. Be part of the future now! Competitive salary, performance bonus, and health benefits offered.
Harley-Davidson Office Manager | Great Lakes Region
Powerhouse dealer in the Great Lakes region is looking for an experienced Harley-Davidson Office Manager. This iconic high-volume dealer is seeking a client with previous experience as either a Controller or Officer Manager; someone familiar with Talon and/or Lightspeed.
Responsibilities include but are not limited to daily deposit and reconciliation of dealership transactions, submission and tracking of all sales finance contracts, warranty registration of all sold units, paying off sold units, prepare and reconcile title work and registrations, Major Unit inventory maintenance, creating deal jackets, and transferring of major unit inventory.
Responsible for managing MSO's/titles in accordance with dealership guidelines, for ensuring new hire paperwork is submitted in a timely manner, manage store checkbook usage, handling incoming and outgoing mail, maintain Tax Exemption Certificates, any other additional tasks deemed necessary for the overall success of the company under the direct supervision of the General Manager and Controller.
Duties to be performed: Daily OEM major unit inventory, inclusive of pulling invoices online, data entry and making record of activity daily, monthly reconciliation of OEM flooring statements, coverage for Office Manager colleagues when on vacation, and potential accounting projects assigned by Controller. The ideal candidate should a confident, detail-oriented individual; a team player with a positive attitude; a multitasker with previous motorcycle or automotive experience.
Available benefits include health, dental, vision, paid holiday, paid time off, 401(k), employee discounts.
General Merchandise Manager | Lone Star State
High-volume Harley-Davidson dealer in the Lone Star State is looking for a rockstar to join its team. The ideal candidate will have at least three years of management experience in a MotorClothes Department. Familiarity with Talon and/or Lightspeed a huge plus.
Key result areas: MotorClothes/Merchandise Department Operations, management, customer service, promotions, premium customer experience and customer retention, productivity of department staff, and sales and margins. Responsible for MotorClothes | General Merchandise Department operations, set-up and maintain a smooth running, efficient, appealing retail environment for the department. Employ sound management practices to ensure the department contributes acceptable levels of gross & net profit. Hiring, training, motivating, counseling, and monitoring the performance of all MotorClothes | General Merchandise staff. Work with the Marketing Director, General Sales Manager, and General Manager to assist planning and executing exceptional promotions to bring both new and existing customers into the dealership on a regular basis. Coordinate promotions with other departments to maximize return on promotions spending. Establish departmental work schedule, balancing the workloads of all employees and ensure all policies and procedures for MotorClothes | General Merchandise Department are followed.
Qualifications & Job Requirements: Strong leadership skills, strong sales and sales management skills, experience with retail sales and inventory management, previous experience in developing and coaching a high-performance sales team, prefer knowledge and experience with servicing of Harley-Davidson General Merchandise, and other products sold by the dealership, or the demonstrated ability to quickly learn them, experience with Point-of-Sale and Parts and Service management computer software or the ability to quickly learn due to general knowledge and experience with computers.
Quality Assurance and Final Testing Technician | Central Florida
High-tech and global engineering group with about 37,000 employees with a strong commitment to enhancing customer productivity, profitability, and sustainability. Its operations are based on unique expertise in materials technology, extensive knowledge about industrial processes and close customer cooperation. This combination, coupled with continuous investments in research and development (R&D), has enabled them to achieve world-leading positions in the equipment and tools, service and technical solutions for the mining and construction industries.
The QA Final Testing Operator will validate the mechanical, hydraulic, electrical and software functionalities of rotary drilling equipment. Additionally, the QA Final Testing Operator will be responsible for checking specifications sheet to determine required assembly and special options, interpret prints and hydraulic/electrical schematics for the assembly, testing and troubleshooting of large assemblies, ensuring connections for correct fit, fastening parts and sub-assembles per customer specifications, resolves assembly problems and/or reports to Supervisor for assistance. Maintaining a clean and safe working environment in accordance with company policies and procedures, ensuring the equipment is compliant with safety, functionality, and quality according to specs, complying with policies, guidelines, regulatory requirements, and meeting objectives per their Integrated Management System (IMS). Demonstrate respect and commitment to the IMS System (ISO 9001:2015, ISO 14001:2015 and ISO 45001:2018) taking accountability for its effectiveness and continual improvement. Attitude in line with company values, demonstrate a willingness to learn new systems, and ability to troubleshoot or willingness to learn Canbus system. Proficient in hydraulic system diagnostics, electrical system diagnostics, ability to read hydraulic and electrical schematics and use fluid and load testing tools, ability to troubleshoot with no guidance and ability to learn in a fast-paced environment.
---
For more information about these or any of the other ACTION Recruiting career opportunities, please contact Jan Plessner at Jan@WomenRidersNow.com.
---