Whenever I see a new magazine or book featuring a blend of prominent women motorcyclists, I am eager to flip through its pages to read all of the profiles of the ladies I look up to. I enjoy learning more about some of my industry friends, up-and-coming women I don't yet know, or pioneers whose story deserves recognition for paving the way for all of us, such as some of the women we've featured here in our pioneer profiles section.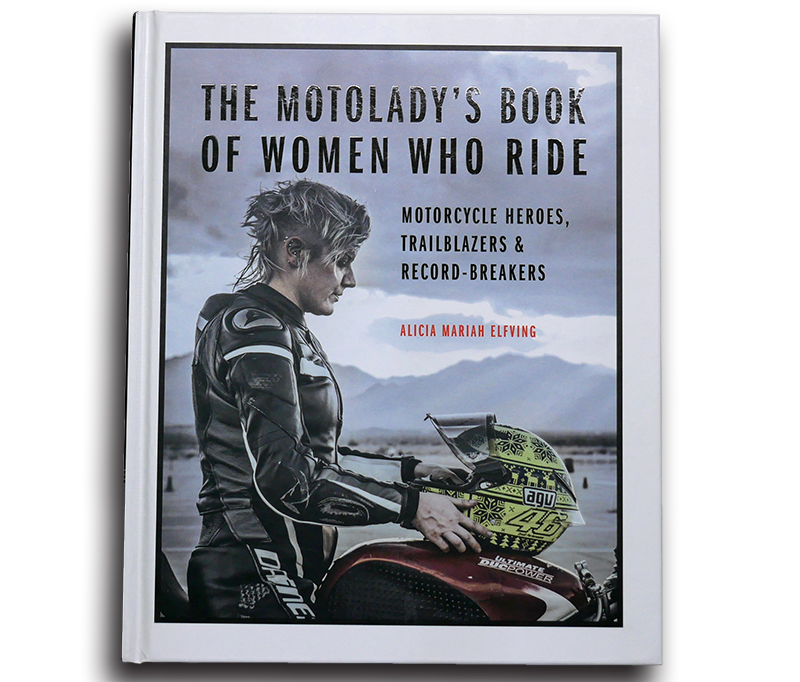 Founder of the Women's Motorcycle Show and TheMotoLady.com, Alicia Mariah Elfving (aka The MotoLady) has amassed a collection of 74 women in motorcycling in her new book, The MotoLady's Book of Women Who Ride: Motorcycle Heroes, Trailblazers, and Record-Breakers, and presents it in a beautiful high quality 7.25 x 9 inch hardcover format filled with rich colorful imagery and thoughtful short segments documenting each woman's unique contribution to our sport. Alicia has broken it down into the following sections: History Makers, Adventurers, Racers and Stunters, and Creators.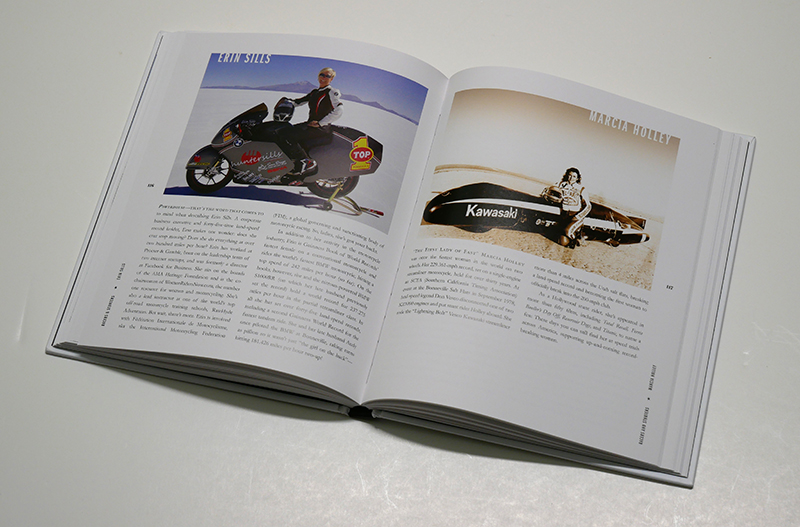 Elfving links today's female motorcyclists with those of the past and illustrates the freedom represented by two wheels, and how motorcycles allow women to transcend cultural expectations confidently. For example, many of us learned about Adeline and Augusta Van Buren a few years ago when Alicia Clickenger and her company, Women's Motorcycle Tours, organized and lead the Sister's Centennial Motorcycle Ride to celebrate the 100th anniversary of the sisters' cross country trek. (That's right, they rode across our great country in the early 20th century, a time when a woman riding a motorcycle was taboo!) But we also get to know about adventurer's like Alicia Sornosa, the first Spanish woman to complete a round-the-world trip that spanned five continents and 51 countries just a few years ago.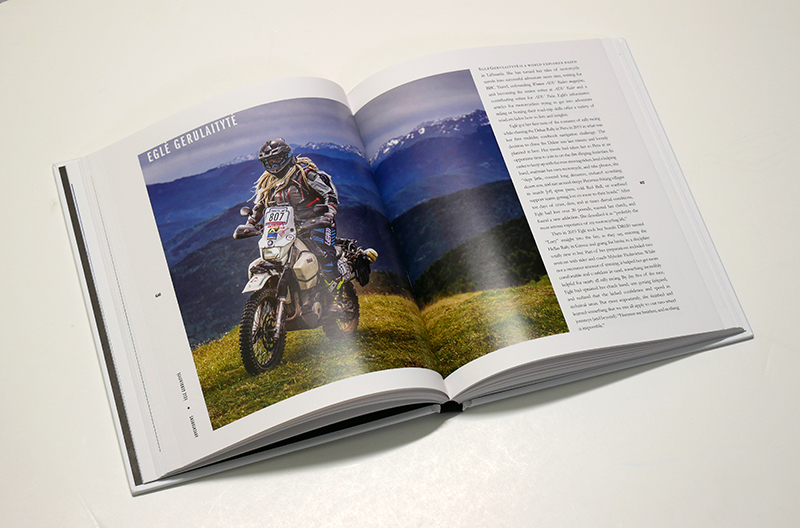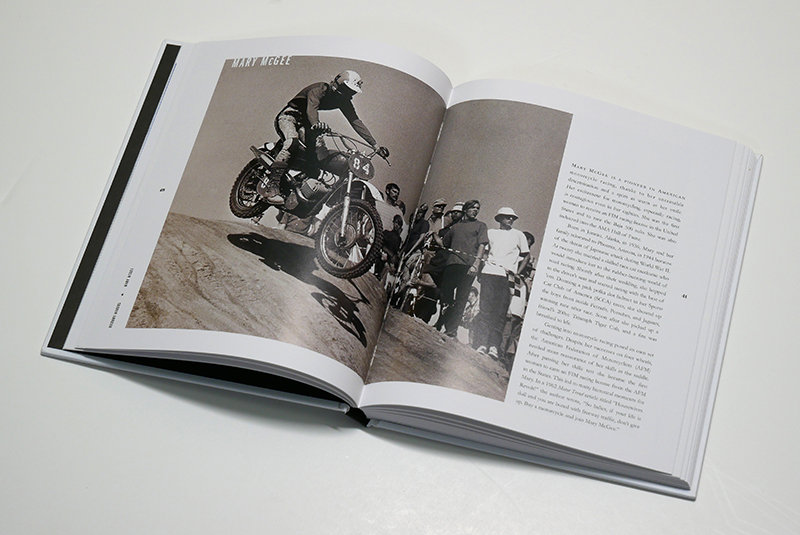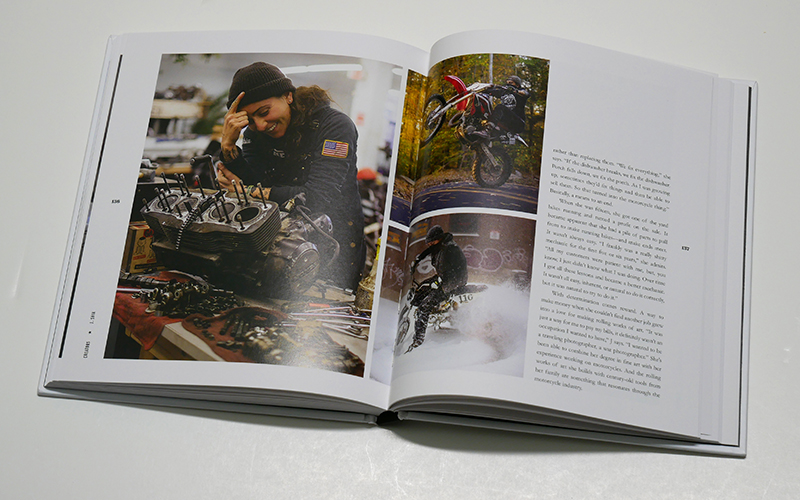 An artist and creator herself, Alicia honors her late friend Jessi Combs with a six-page editorial feature, as well as many pages throughout the book that highlight her confidant and fellow creator, Sofi Tsingos.
You'll also find many other notable figures inside, including WRN friends and contributors Porsche Taylor, Brittany Morrow, Cris Sommer Simmons, Bree Poland, Lois Pryce, Gloria Tramontin Struck, and more.
Add this beautiful book to your collection by ordering on Amazon.com or through your favorite book store.
---
Related Articles
The MotoLady and Her Women's Motorcycle Show
Last Minute Gifts: Great Reads for Motorcyclists and Kids
More Book Reviews