The thought of riding a motorcycle alone across a foreign country sounds adventurous, but in actuality few women will ever do it. Not Lois Pryce. She's up for the challenge! In fact, the latest country the spunky redhead British motorcyclist traveled to on her motorcycle was Iran. Yes, the war-torn Middle East nation of Iran, which I shared with you in 2014when she first returned. Now Lois' latest book, published this year, "Revolutionary Ride: On the Road in Search of the Real Iran," chronicles that adventure.
Women Riders Now E-Newsletter
Stay up-to-date on all things motorcycle! Latest gear, bikes and products reviews. Travel ideas, great product giveaways, and more.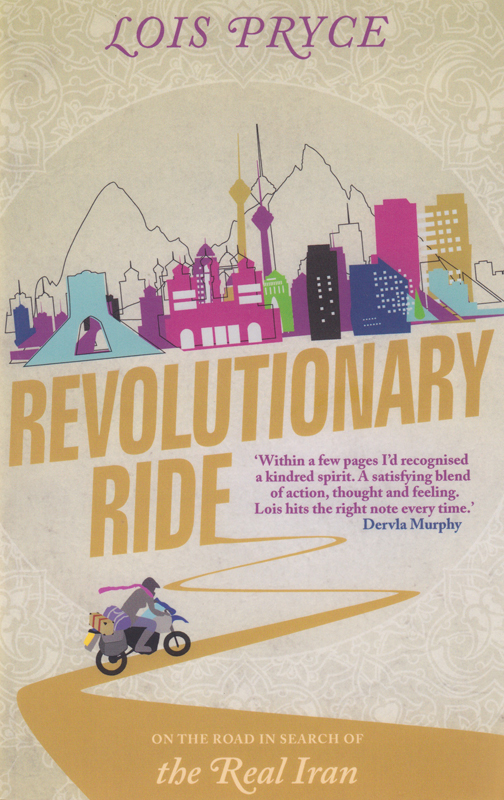 How the Ride Began
Lois' groundbreaking motorcycle ride all started with a note. In 2011, at the height of tension between the West and the Iranian government, Lois found a scrap of paper left on her motorcycle parked outside the Iranian embassy in London. On it was a note written by an unknown Persian man asking that she journey to his hometown to find out what Iran is really like. The note read as follows:
Dear Sir:
I have seen your motorbike and I think that you have travelled to many countries. But I wonder, have you been to my country? That is Iran. It is very beautiful and the Persian people are the most welcoming in the world. Please do not think of what has happened here and in Tehran. These are our governments, not the Iranian people. We are not terrorists! I wish that you will visit Iran so you will see for yourself about my country. We are not terrorists!! Please come to my city, Shiraz. It is very famous as the friendliest city in Iran. It is the city of poetry and gardens and wine!
Your Persian friend,
Habib
Intrigued, Lois decided to ignore the official warnings against travel (and the warnings of her friends and family) and set off alone on a 3,000 mile motorcycle ride from Tabriz to Shiraz, to uncover the heart of this most complex and incongruous country. Along the way, she met carpet sellers and drug addicts, war veterans and housewives, doctors and teachers, people living ordinary lives under the rule of an extraordinarily strict Islamic government.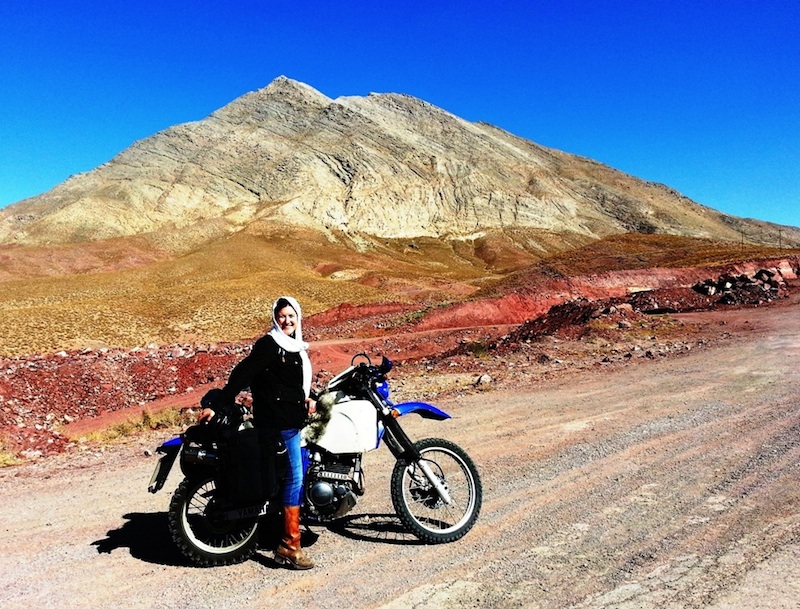 "Revolutionary Ride: On the Road in Search of the Real Iran" is the story of people and a country. Religious and hedonistic, practical and poetic, modern and rooted in tradition—and with a wild sense of humor and appreciation of beauty despite the comparative lack of freedom—this is real contemporary Iran. Come along for the ride as Lois shares her journey with her usual wit and wisdom while inspiring you to take that motorcycle ride of your dreams.
"Revolutionary Ride: In the Road in Search of the Real Iran" is published by Nicholas Brealey Publishing, and can be purchased on Amazon.
Fun Times Meeting Lois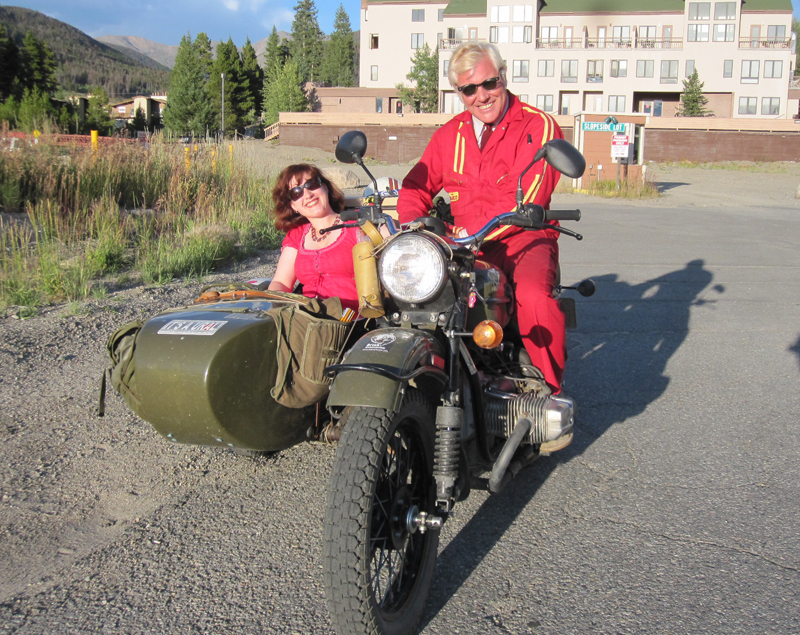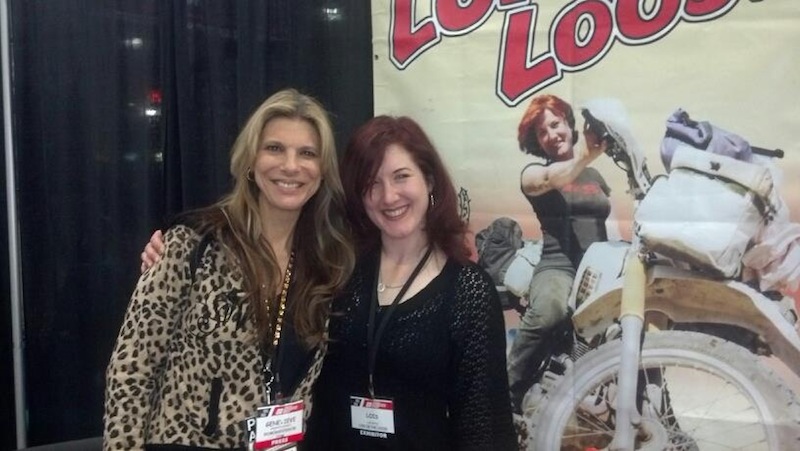 To learn more about Lois, visit LoisOnTheLoose.com.
Related Articles
A Woman Tours Iran on her Motorcycle
Lois at 2009 AMA Women and Motorcycling Conference
Making Motorcycle Dreams Come True: Solo Travel
Big Dreams, Big Rides: Monumental Motorcycle Journeys by Women Riders
All Book Reviews on WRN