Alicia Mariah Elfving (aka The Moto Lady) is a woman with the goal of encouraging female ridership and replacing negative motorcyclist stereotypes with a sense of community. According to Alicia, when she launched her website (TheMotoLady.com) in 2011, most motorcycle media other than WomenRidersNow.com that was featuring women riders were "geared toward older women, men wanting to look at pretty women on bikes, or something in between."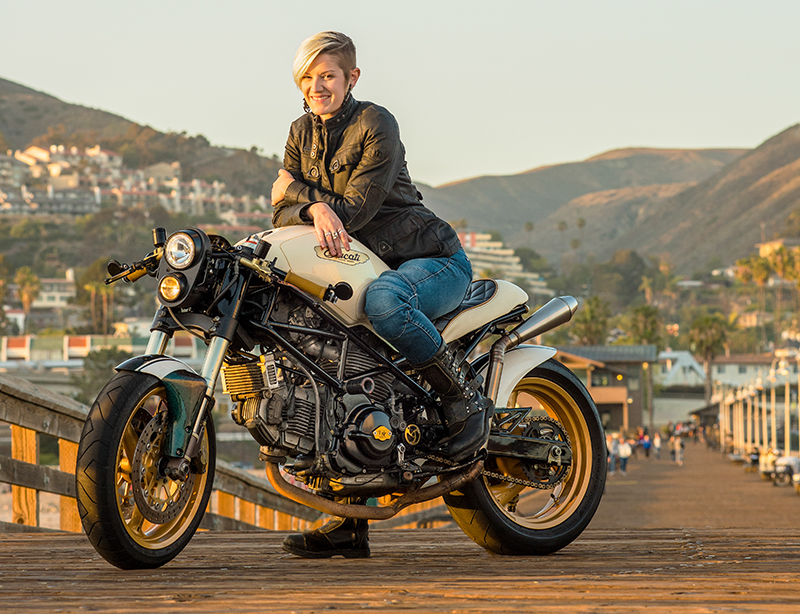 Since launching the site, Alicia has hosted an annual anniversary party. In the fifth year she had the idea to incorporate a women's motorcycle show into the mix to highlight what women are doing themselves to fabricate and design beautiful custom motorcycles.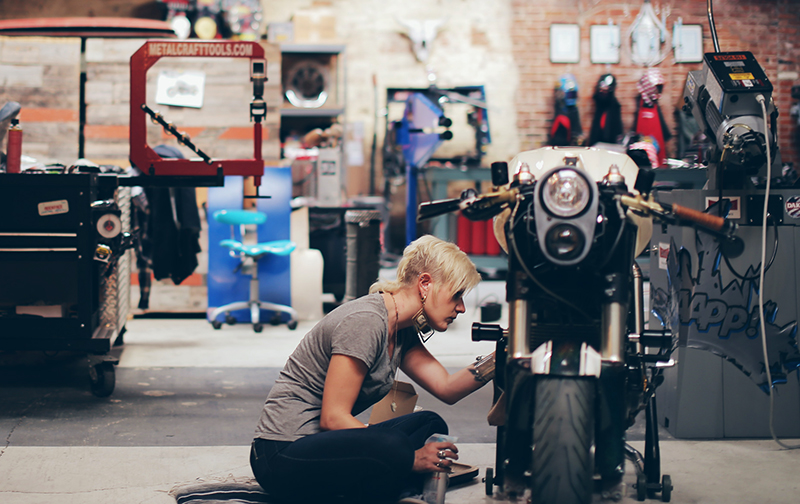 Having seen the success and potential of that first show, she dropped the anniversary aspect altogether and threw her efforts behind the now annual Women's Moto Show (WMS). The first year of the WMS was "women's bikes, bands, booze, and BBQ," but it was the following year, with the involvement of the late great female fabricator Jessi Combs,her partner Theresa Contreras and their nonprofit, Real Deal Revolution, that the event reached the next level.
"Jessi and the Real Deal ladies held welding and pinstriping demonstrations," Alicia explains. "That really rounded out the show and made it something unique. Without them I don't think the show would have grown the way it has."
Alicia had a close relationship with Jessi, who passed away in 2019 while breaking a land speed record in Oregon's Alvord Desert, making her the fastest woman on earth. Jessi had allowed Alicia to work out of her shop at a time when she couldn't find a place to both live and work.
"Jessi was a big help to me at a time when I really needed it," Alicia explains. "Without her involvement in the WMS, it'd just be another cool bike show instead of an environment for people to learn and grow."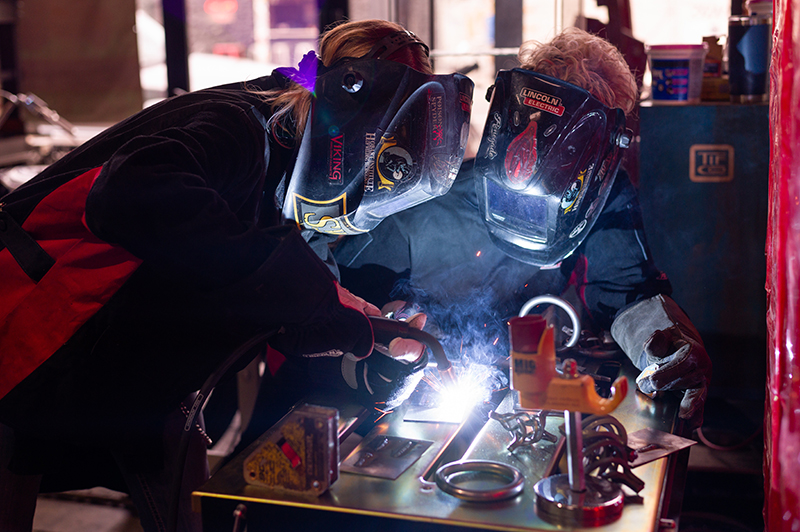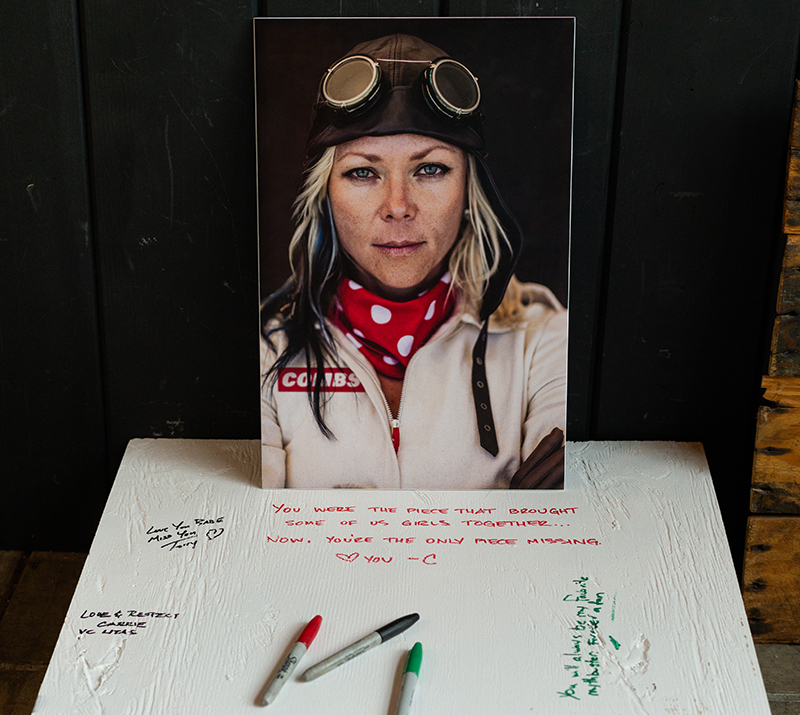 Most motorcycles submitted are accepted into the show, even a bike with light modifications but an awesome story. "The idea is to be inclusive and celebrate all types of women riders," Alicia explains. "Even if someone's bike isn't 'for me,' I know there is a whole group of people out there who it might speak to, and maybe even inspire them to do some custom work on their own ride. The whole idea behind the event is to show the world women ride all types of bikes, and no matter your size or preferences, there's something for you."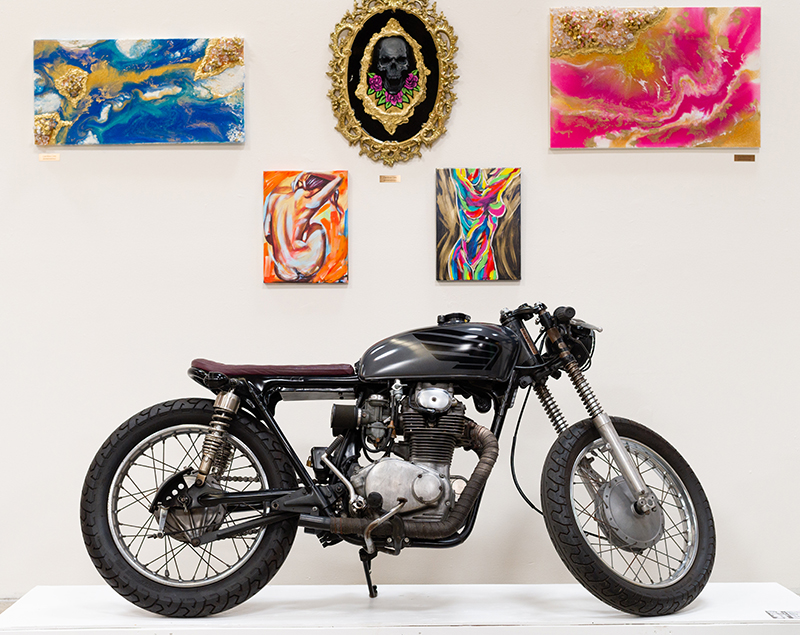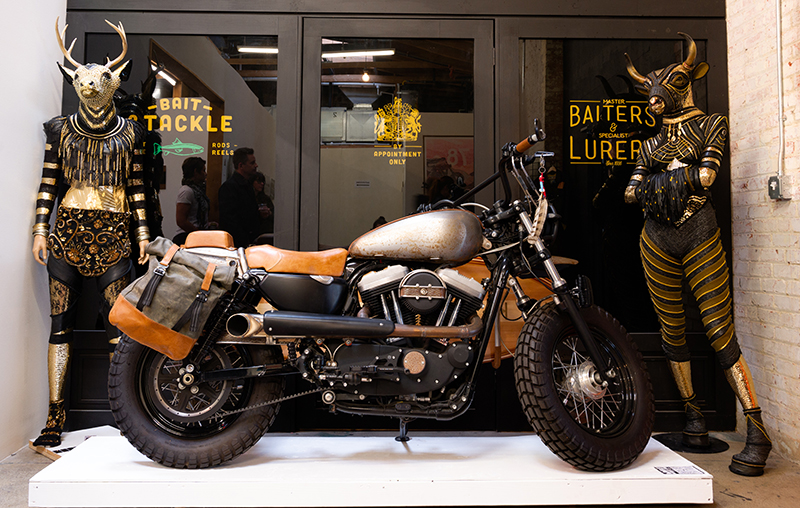 Each year the show presents three main award winners. Last year, the "Judge's Pick" bike award went to a 1991 Suzuki DR350 with a custom paint job, sheepskin seat cover, and milk crate, whose owner, Zee, "lives on the bike." Zee was awarded a trophy made by Legion Moto, a new shop in Portland, Oregon.
The well-deserved "People's Choice" bike award went to a 1973 Honda CL350 cafe racer, built by six female Veterans under the direction of Krystal Hess's nonprofit, Motorcycle Missions. This is the same bike and build team that won the Jamp;P Cycles Ultimate Builder Custom Bike Show at the Long Beach Progressive International Motorcycle Show we featured here.
The "Iron Butt" involvement award went to an attendee who rode 137 miles from Tijuana to attend the event. The trophy was a small gold chopper seat, made by All In One Piece Upholstery's Krysta Henry.
Alicia is excited about the weekend-long show joining the Get On! Moto Fest this year, which is in the 10,000-foot NASCAR garage at the Texas Motor Speedway in Fort Worth, Texas. The WMS welcomes riders and non-riders alike to attend and Alicia states, "Check your ego at the door, celebrate some badass women, and party at the same time."
Check out TheMotoLady.com to learn more about Alicia and check out past WMS. The 6th Annual Women's Motorcycle Show is May 21–23, 2021 in Fort Worth, Texas. Get info at WomensMotoShow.themotolady.com.
Related Articles
7 Women Awarded Jessi Combs Foundation Scholarships
Meet Some of the Top Women Motorcycle Builders Right Now