The annual International Motorcycle Show (IMS) series is off to a great start with lots of new products and motorcycles women riders are excited about. The show kicked off in Long Beach, California, in November 2018 and traveled to New York City in December. The next one hits Denver for the first time January 17–19, and WRN will be there. Please come say hello to us in booth #1747.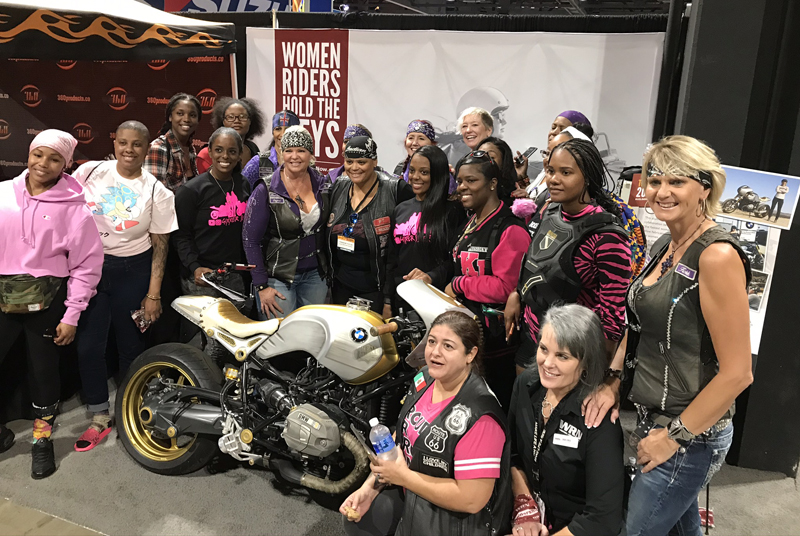 The Beautiful Bikers, Head Turners, and Black Stallions women's riding groups came to say hello in Long Beach and learn about the Jessi Combs Foundation custom BMW R nineT.
An impressive number of exhibitors are bringing their motorcycle products and services to the show for all to experience. Women Riders Now (WRN) was on the floor in Long Beach to welcome our readers and showcase the Real Deal BMW R nineT custom motorcycle built by Theresa Contreras and the late Jessi Combs. And we are excited to display the "World's Fastest BMW GS" in our booth in Denver!
WRN has been distributing attendee ballots at the IMS to acknowledge the companies that are doing a good job addressing the needs of female riders, like we did at AIMExpo this year. Read "WRN Presents Awards to Attendees' Favorites at Long Beach IMS" to find out which companies are "getting it" and to find out about the new gear and accessories women voted for.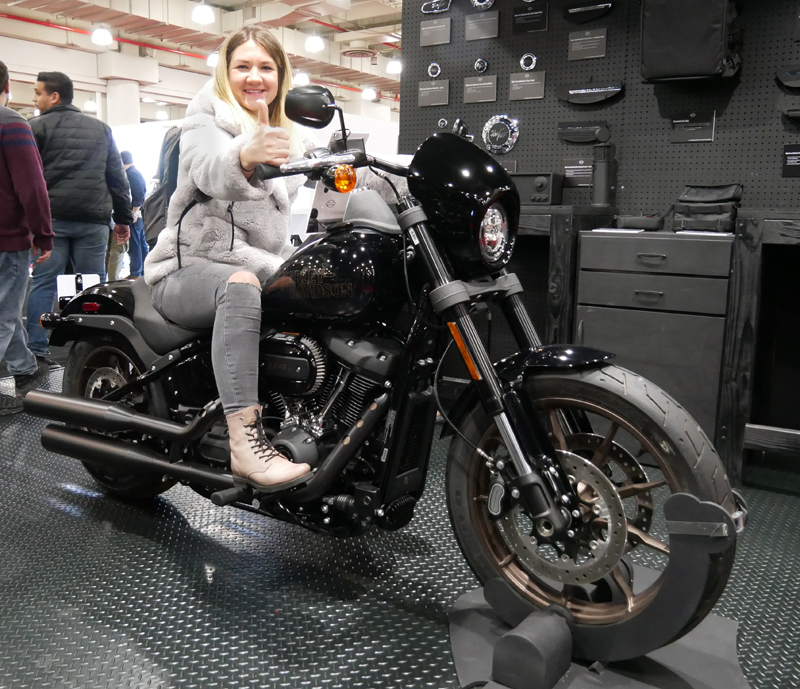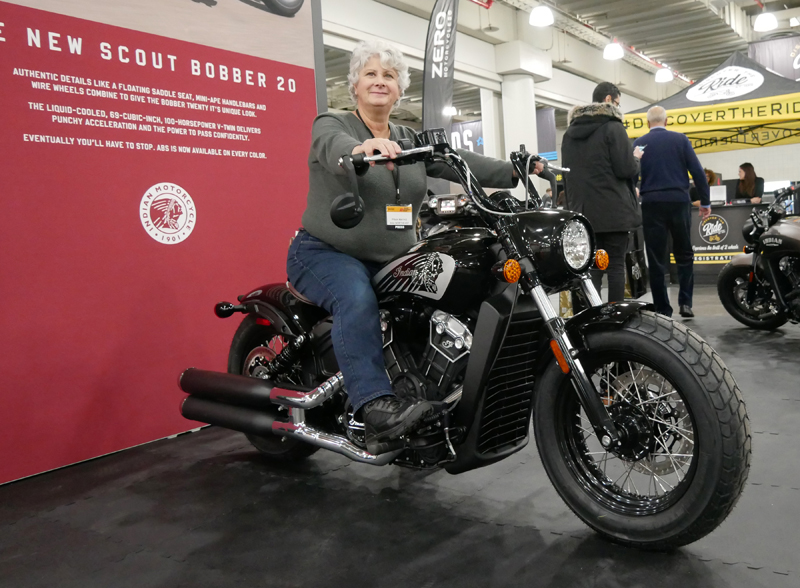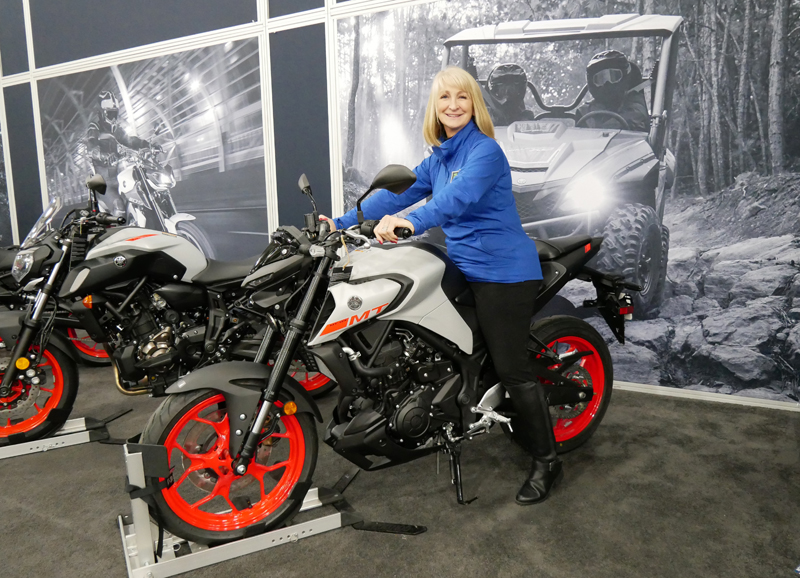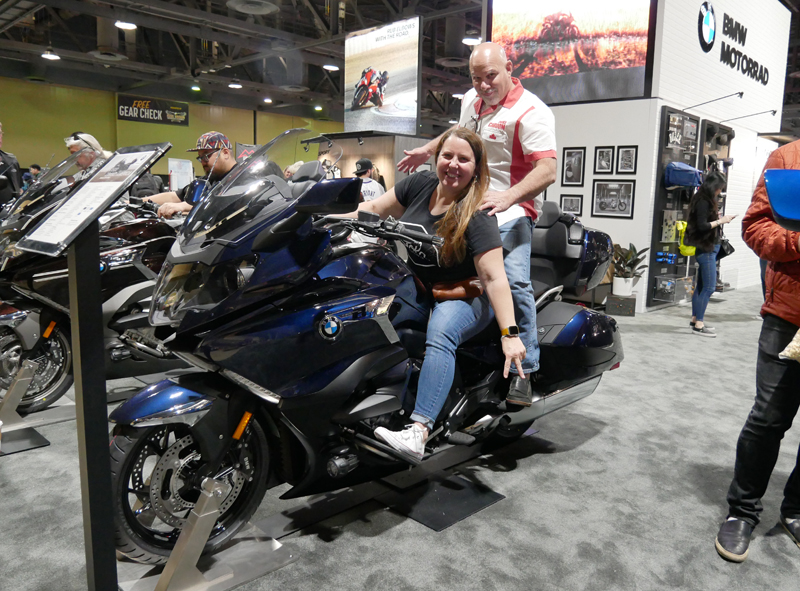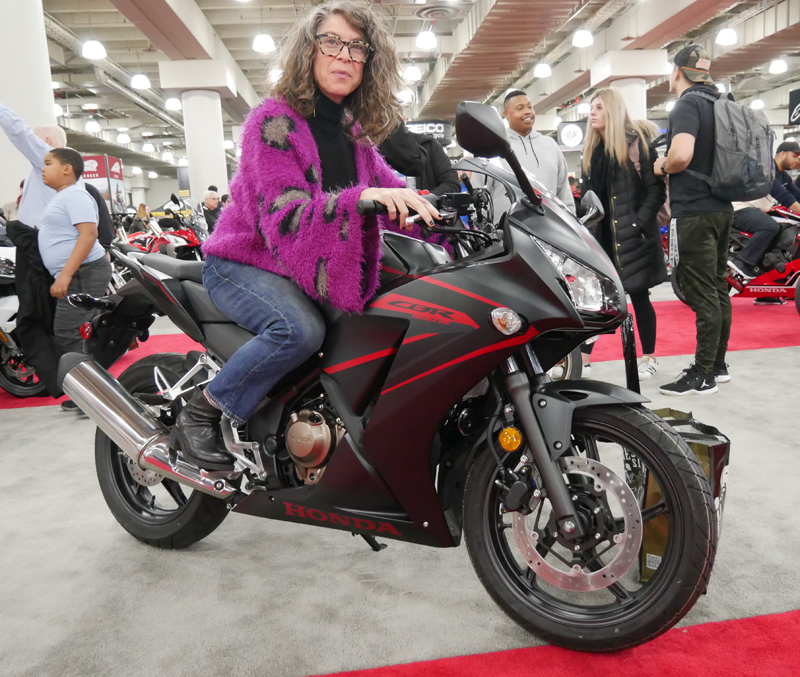 Did we mention that there are tons of new bikes at the IMS? Many manufacturers are bringing exciting new models for the public to demo and try on for size, and there are even Zero brand electric motorcycles available to test in the indoor "Discover the Ride" area.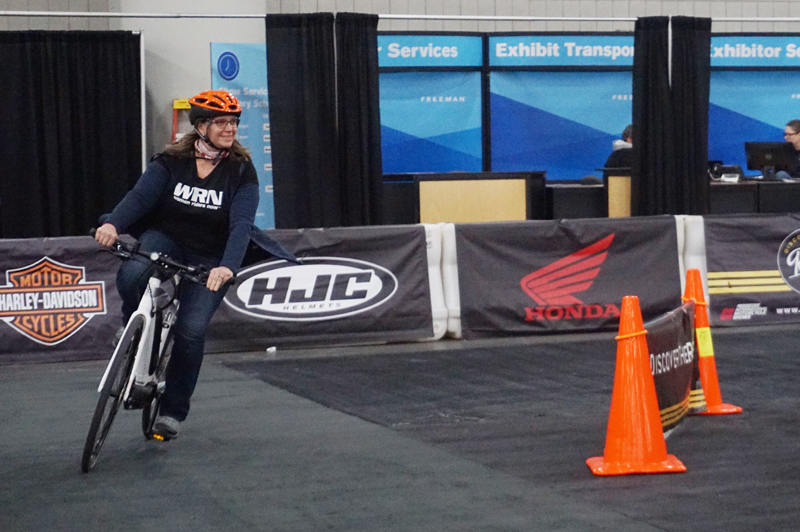 Discover the Ride was introduced to IMS last year as an effort to introduce the open-air magic of motorcycles to people and kids who have never had the opportunity to feel what it's like to have two wheels powered underneath them. From tiny electric bikes for kids, to a wheelie machine, to eBikes and real-sized electric Zero motorcycles, there is plenty for non-riders to experience at the shows. Many are emerging as budding new riders!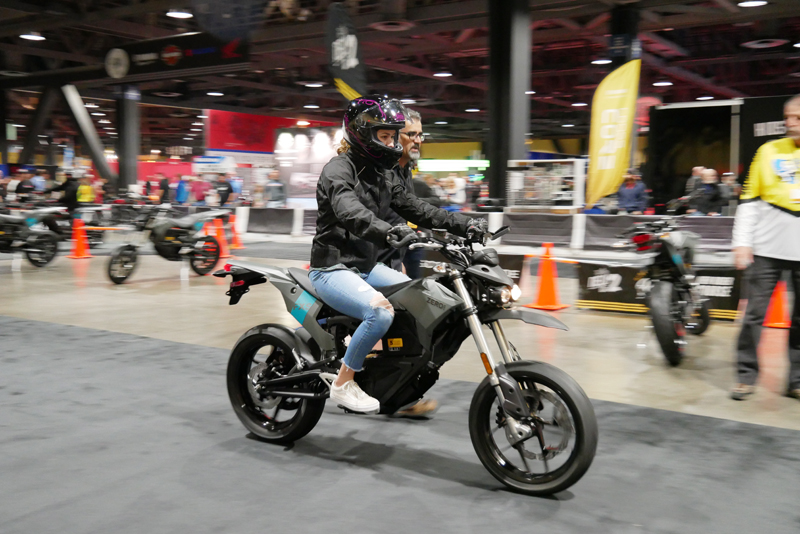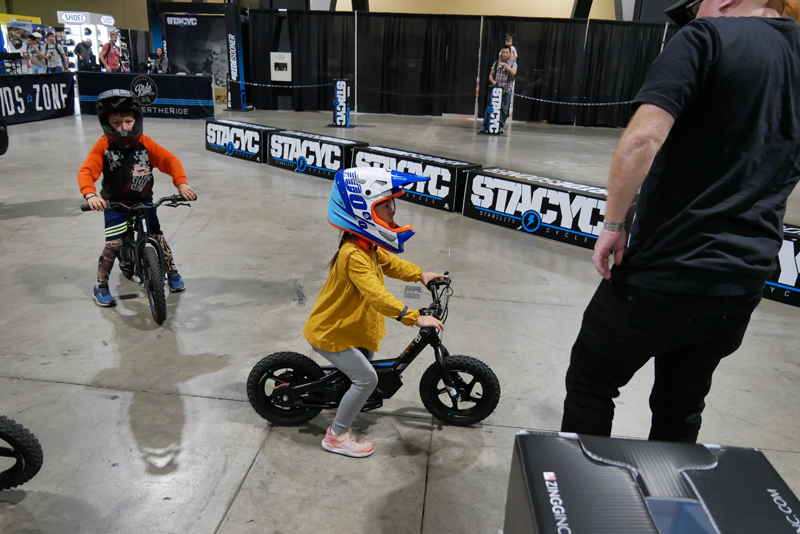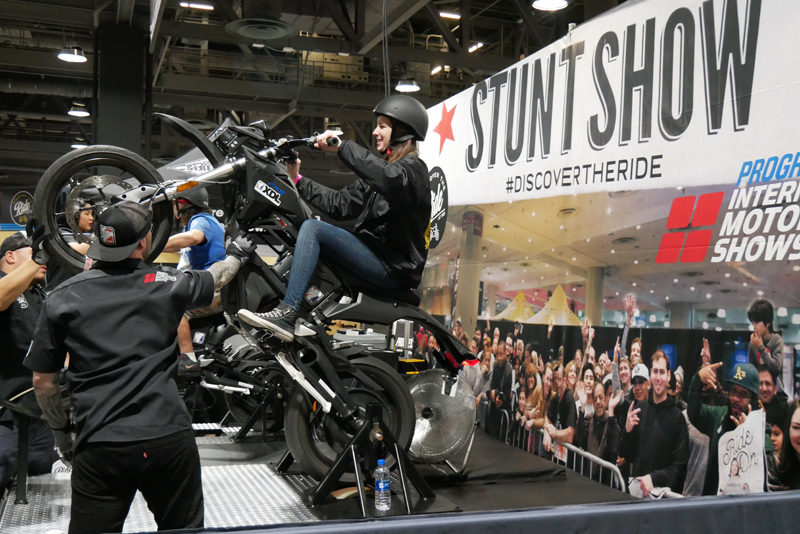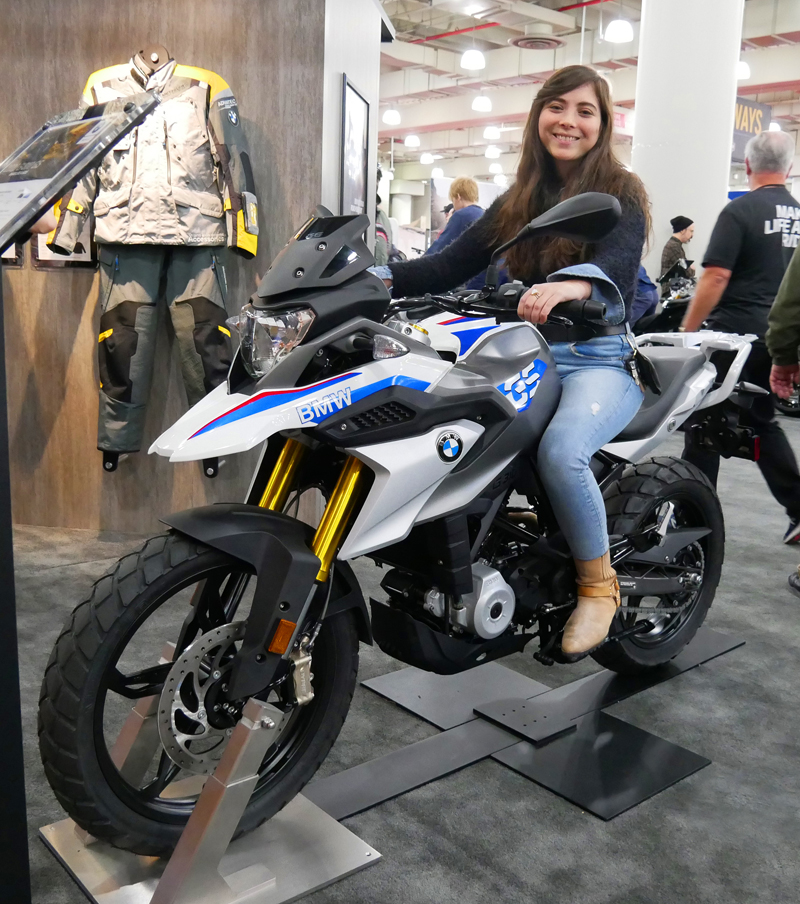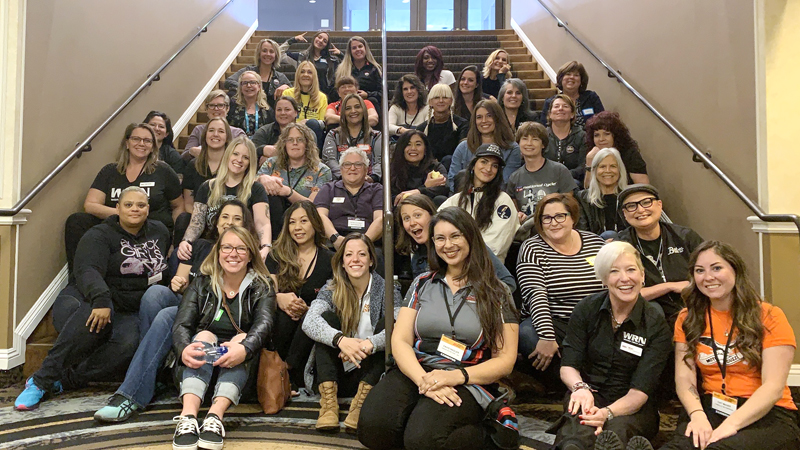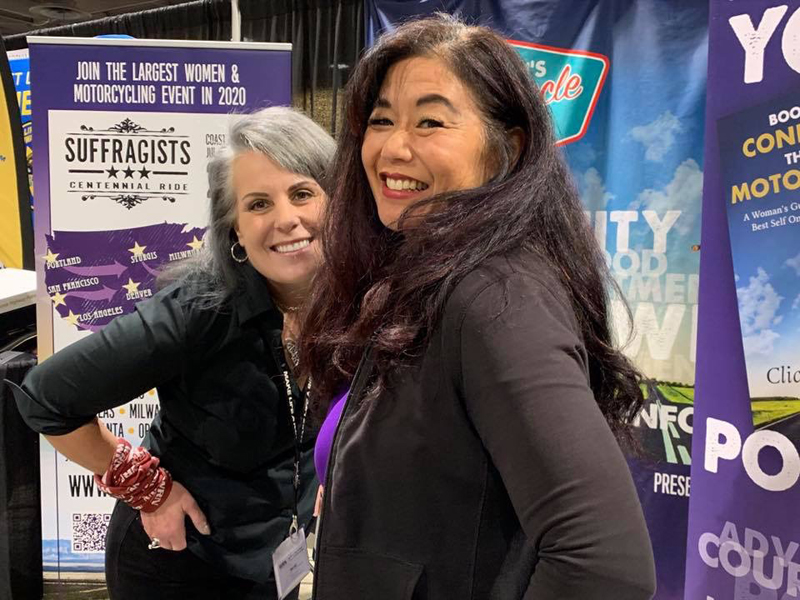 Custom Motorcycles
The Jamp;P Cycles Ultimate Builder Custom Bike Show is once again displaying hundreds of killer custom motorcycles in the aisles of the IMS. From big wheel baggers to raked out choppers, there's lots of flashy paint, bright lights, and shiny chrome to check out. Attendees have a chance to cast a vote for their favorites at each show. We are stoked that the Long Beach winner was built by Motorcycle Missions' first ever all-female build team.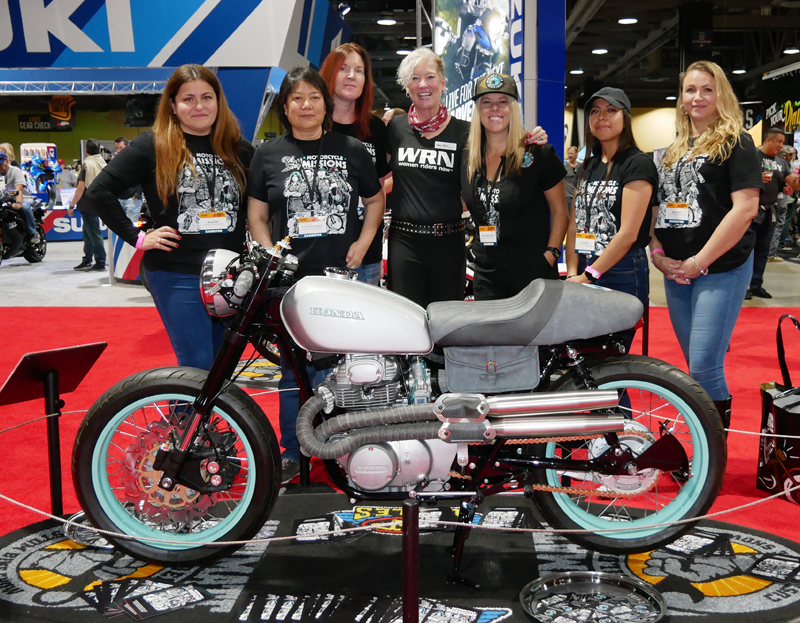 Motorcycle Missions is a nonprofit organization aimed at teaching Veterans and First Responders how to build custom motorcycles as a means of therapy. Mentored and supported by Marcello Doffo, Shane Conley, Theresa Contreras, Sofi Tsingos, and Motorcycle Missions' founder, Krystal Hess, the build team did a complete overhaul of the Honda CL350. They learned how to rebuild an engine, prep for paint, fabricate parts, shape metal, and more. Well-done ladies!
New Bikes Women (and Men) are Talking About
Besides what we've already shown, there are plenty of brand new motorcycle models making appearances at the IMS. Harely-Davidson has two of its prototypes encased in glass, so no sitting on them just yet. But getting the first look at the 2021 Bronx and Pan America is enough to get us excited for what's to come. A brand new liquid-cooled Revolution Max 1250 and 975 engine will power the Pan America and Bronx.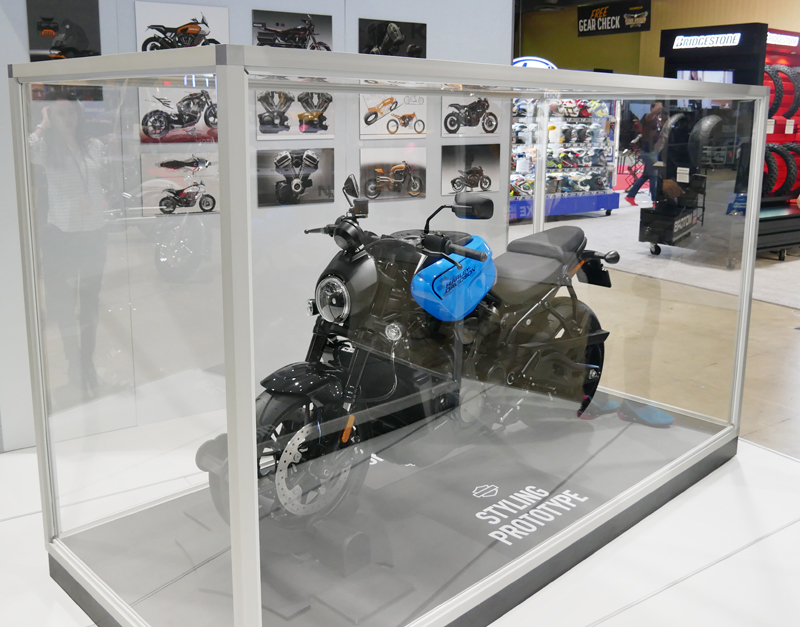 BMW uncovered several new models that editor Tricia is particularly excited about; the all new F 900 R starts at just $8,995 and the new F 900 XR resembles the adventure-sport S 1000 XR that Tricia owns and loves.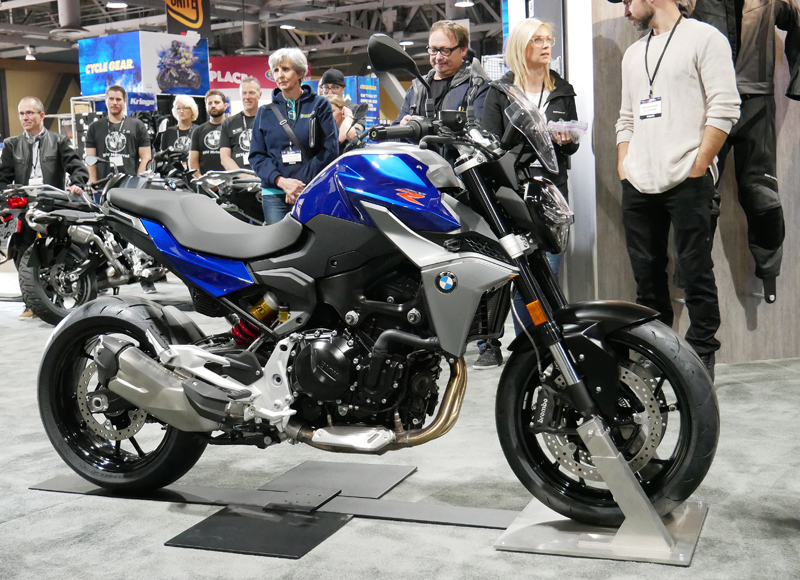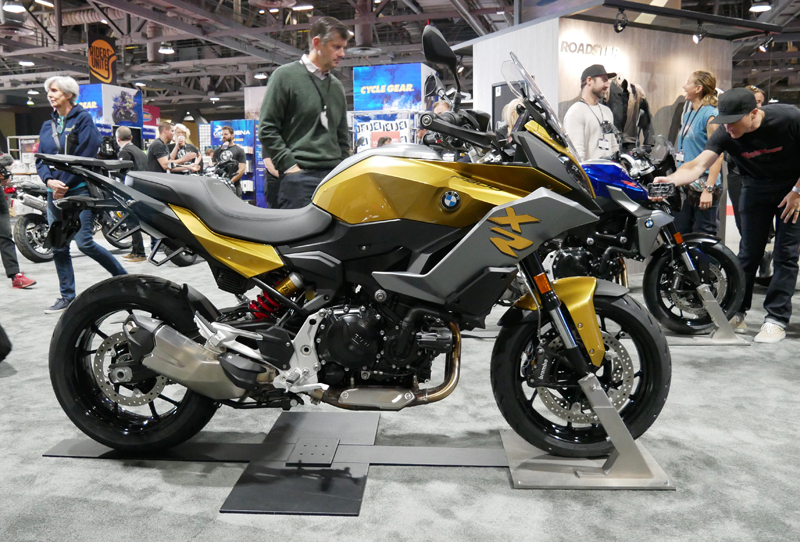 Indian Motorcycles is celebrating 100 years of the Scout in 2020. Besides the new Scout Bobber Twenty, the Scout Anniversary model is offered with special badging and a few styling changes. The Indian Challenger is the latest bagger in the company's lineup, offering riders all the best long-distance creature comforts with an all-new liquid-cooled PowerPlus 108 cubic inch engine and a frame-mounted fairing.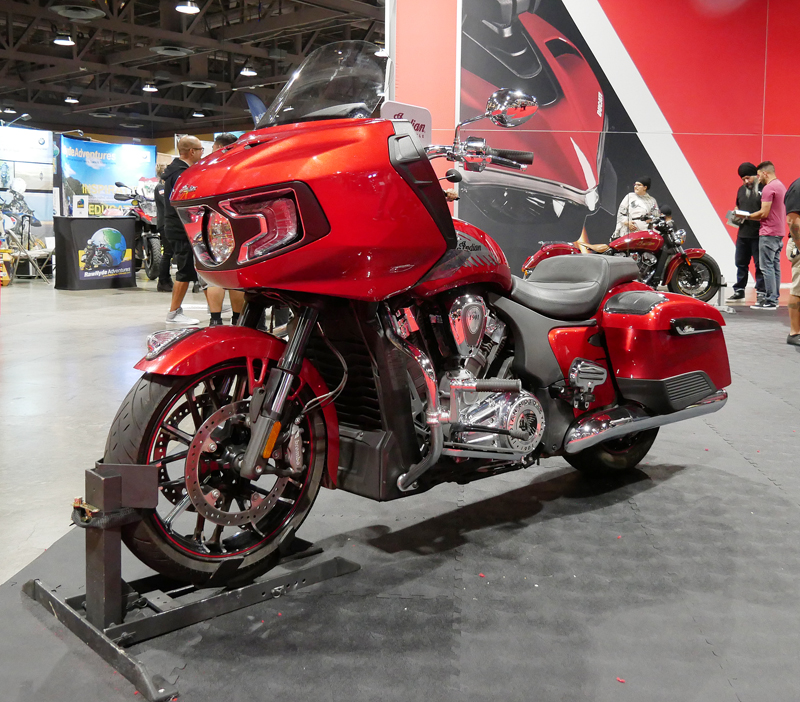 There's lots more to see and try from the big four: Yamaha, Suzuki, Honda, and Kawasaki. From the adventure bikes like the new Yamaha Tenere 700, Honda's updated Africa Twin now with automatic (DCT) transmission, and Suzuki's new V-Strom 650XT Adventure, to the return of the Suzuki Katana, there seems to be more motorcycles than ever to choose from.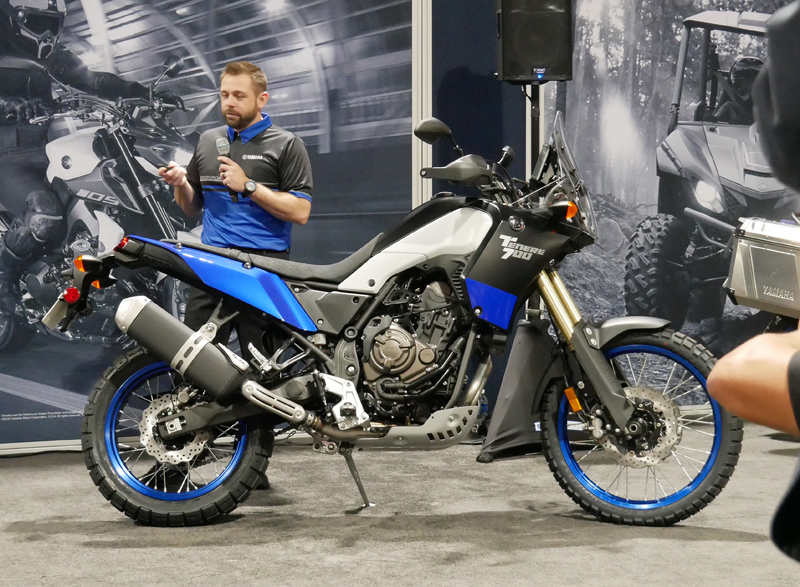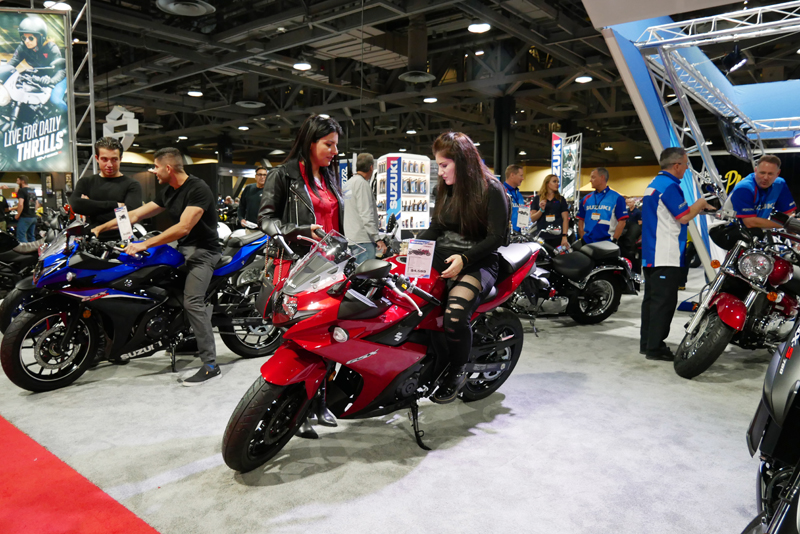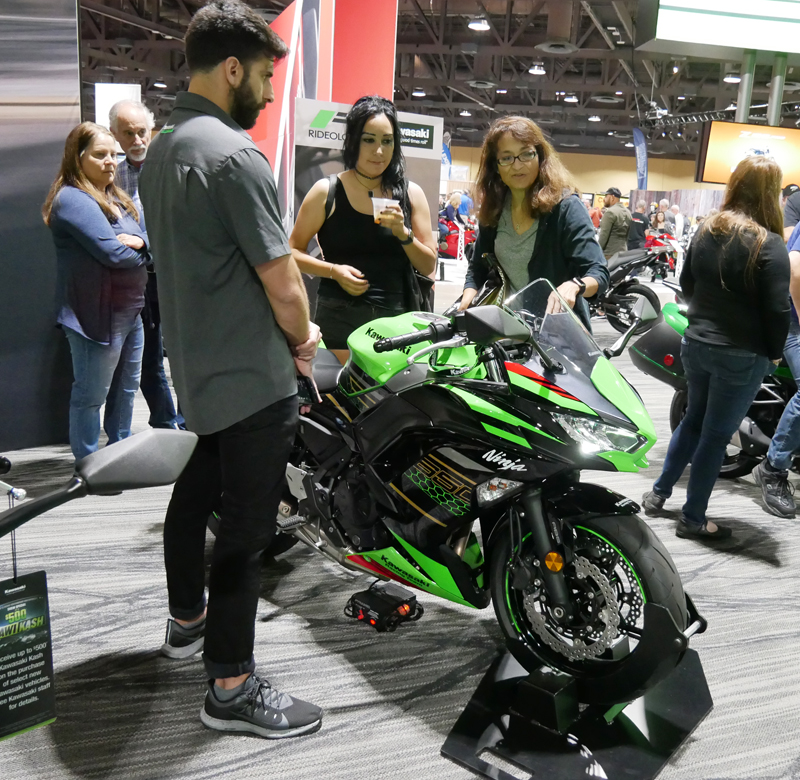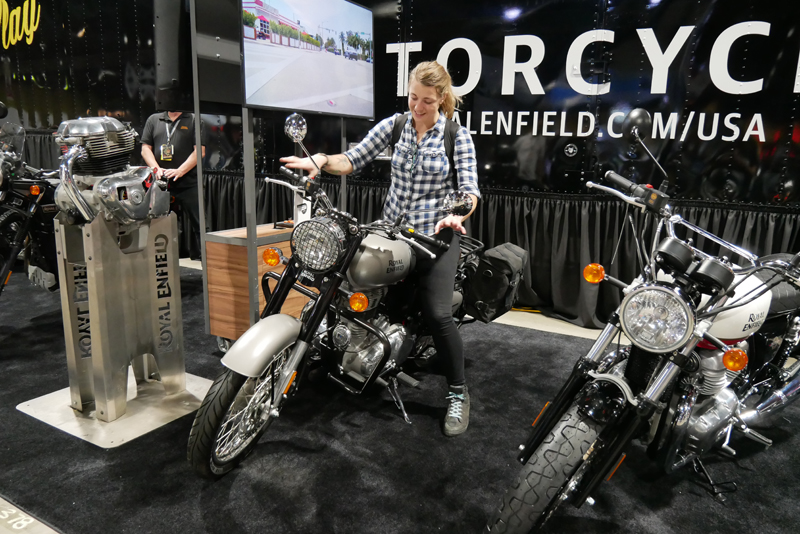 With six more cities to visit, you still have time to check out the Progressive International Motorcycle Show. Find out which manufacturers will be in a city near you, as it does change from city to city. If you go, please post a photo of your favorite bikes and products for women and use the hashtag #WomenRidersNowIMSFave.
Related Articles
WRN presents awards to attendees' favorites at Long Beach IMS
2017 AIMExpo Roundup and Product Spotlight
Women's Gear Reviews
WRN Calendar of Women's Motorcycle Events
Jessi Combs: Reflections on the Life of the Powersports Superstar