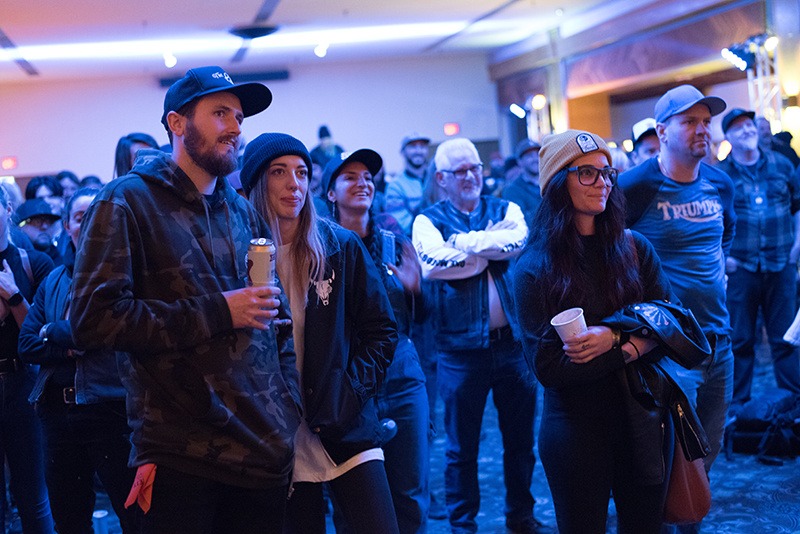 Now in its eleventh year, the One Moto Show, organized by Portland, Oregon's, See See Motor Coffee Company, is now one of the largest custom motorcycle shows in the world. Attracting enthusiasts, bike builders, artists, and craftspeople, the One Moto Show features custom motorcycles, decorated helmets, wall art, hand-tooled leatherwork, and more.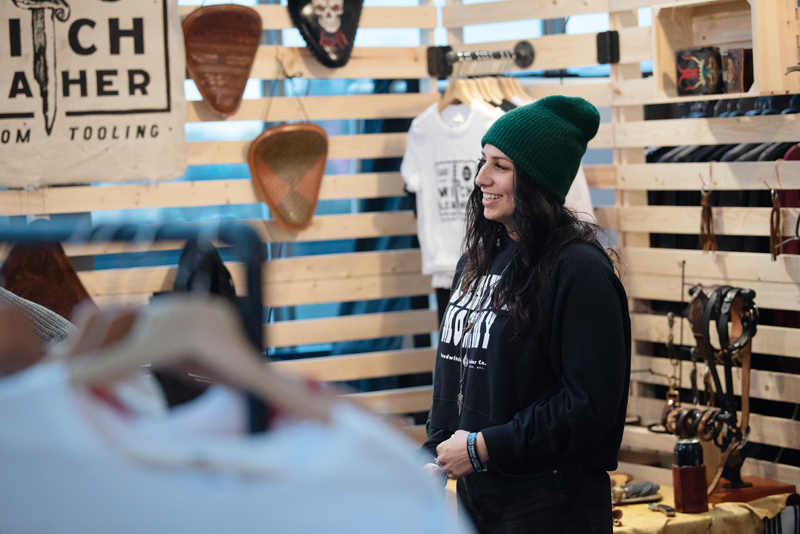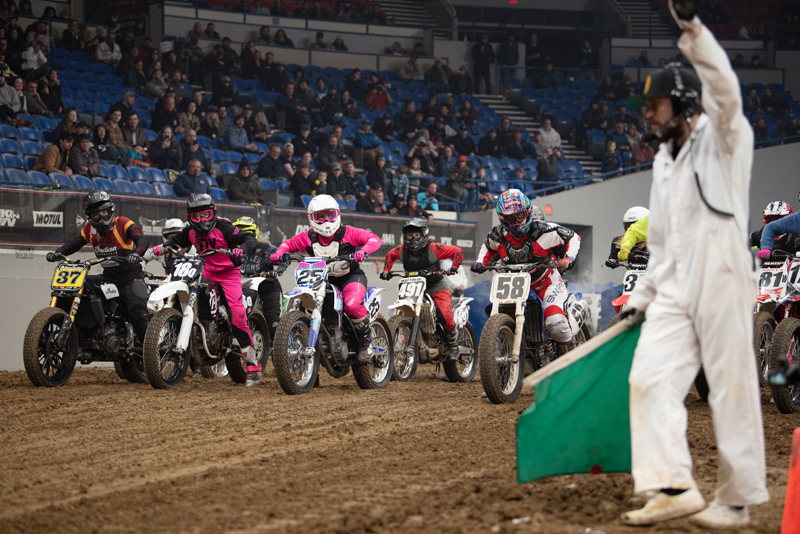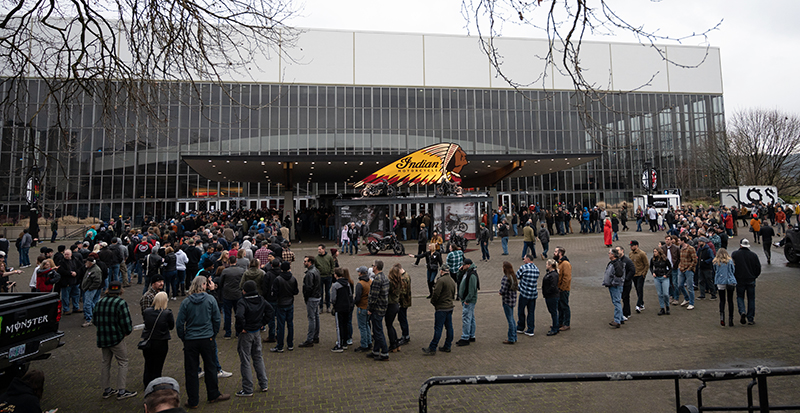 This increase in scale was not just a success for ticket sales; it also made way for a visible increase in the women who took part in the event. "The One Moto Show is actually run by around 80 percent women," says Emily George, one of the organizers for the last eight years. Emily estimates that about 20 to 25 percent of the vendors are female-owned.
Emily also notes an increase in the number of women builders at the One Moto Show. "In the beginning, there were a lot of husband and wife teams," she explains, "but now it's more women on their own. They're really stepping up the game for everyone."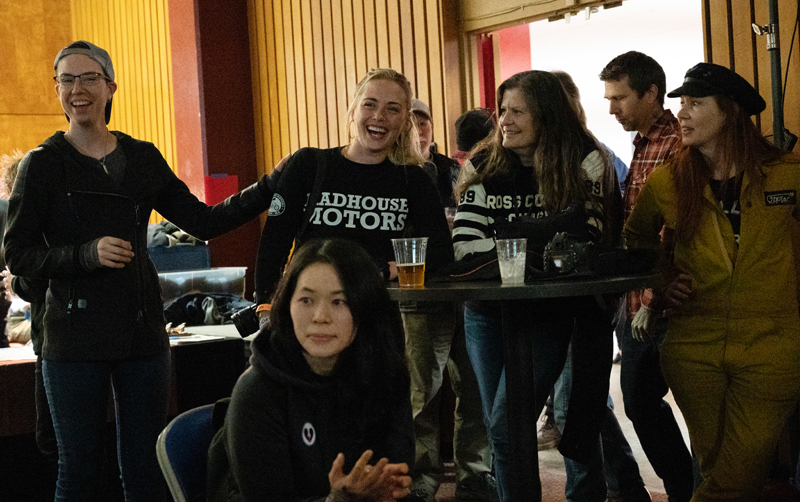 This year, more than a dozen female custom motorcycle builders displayed their bikes at the One Show. The array of motorcycles ran the gamut, from a Wonder Woman-themed Sportster by Lea Holmes' Uncaged Cycles, to a 1972 Arctic Cat mini-bike built by Portlander Emily Humphries-Baumker.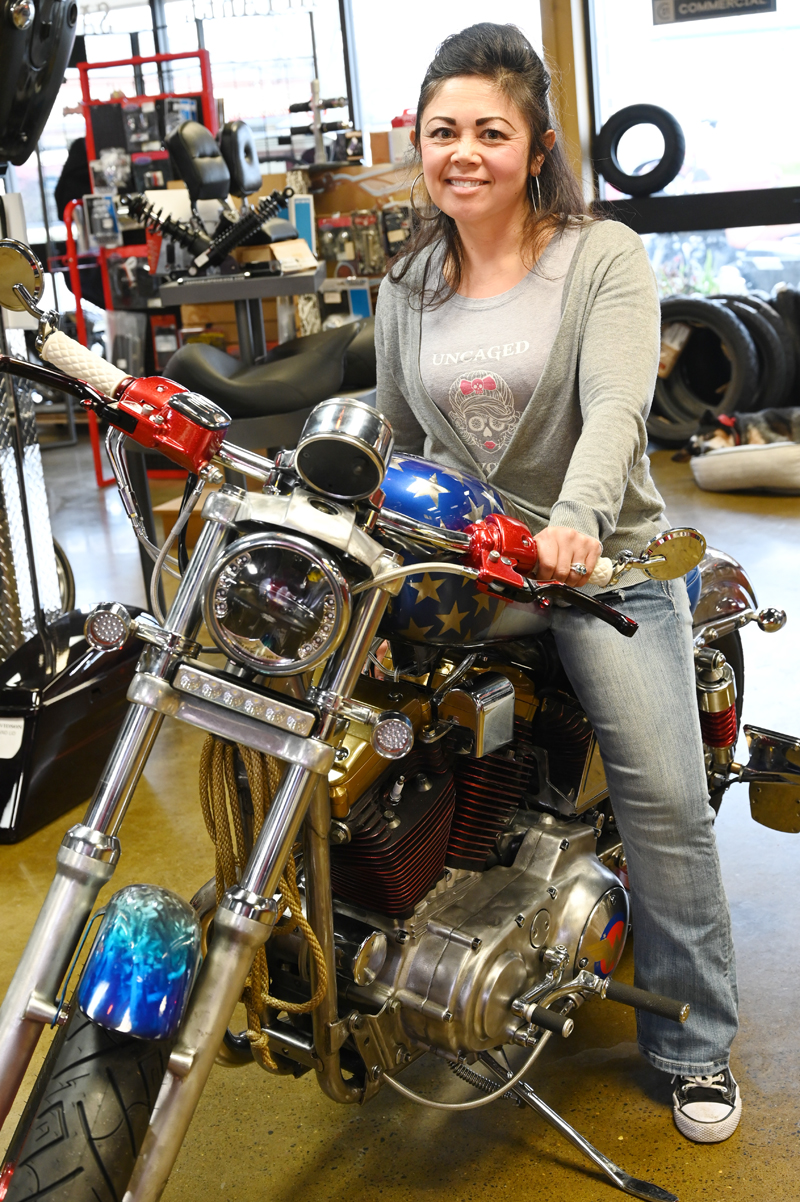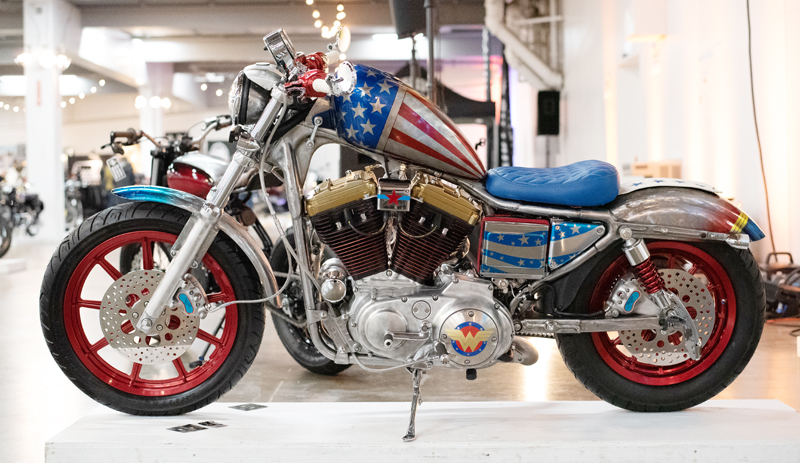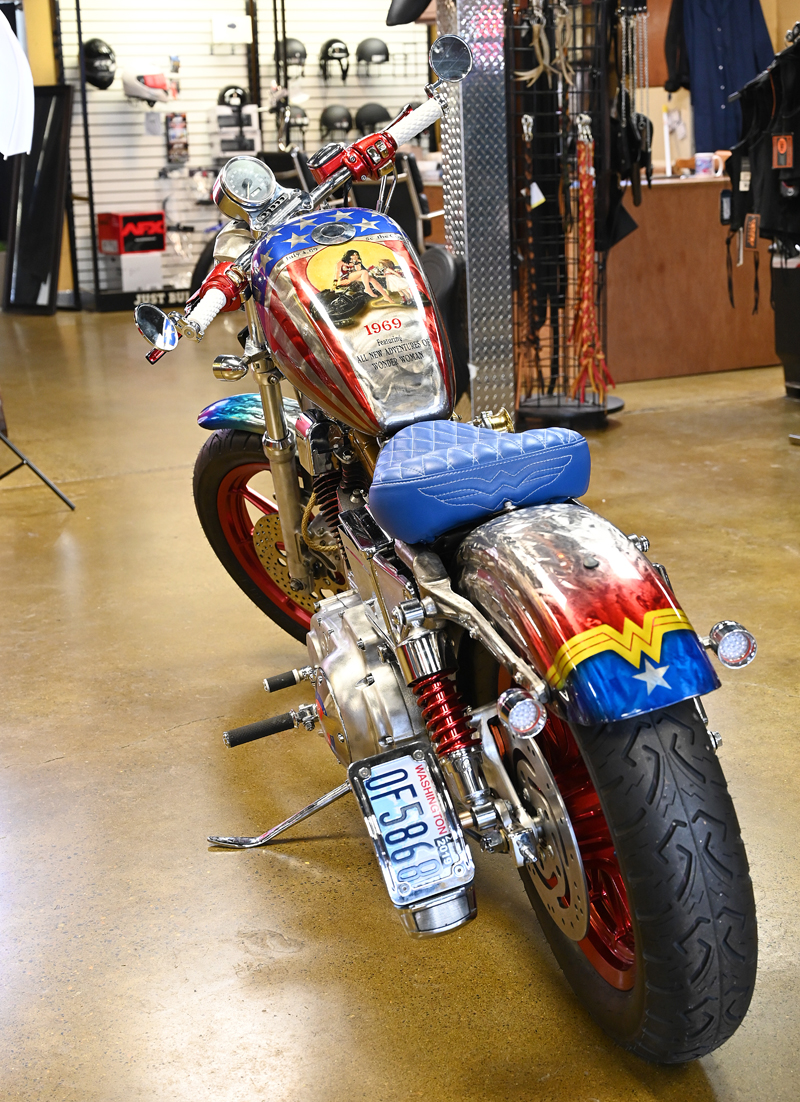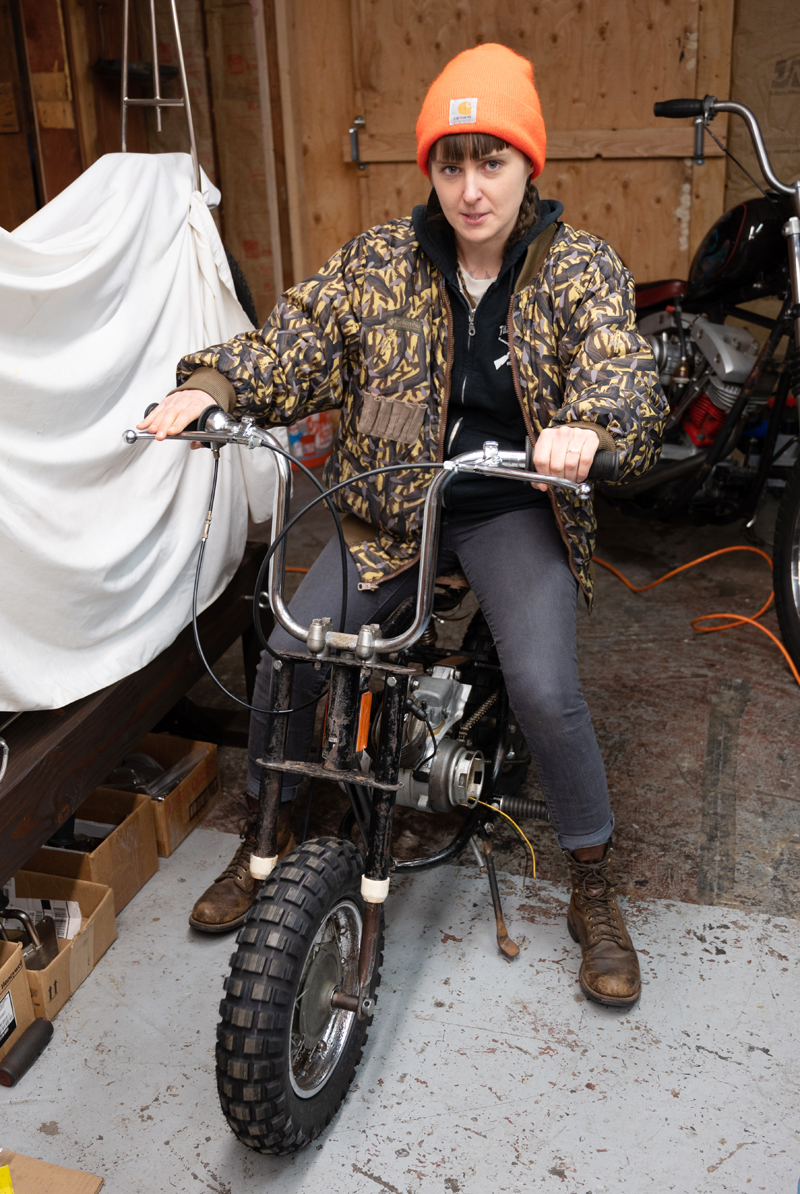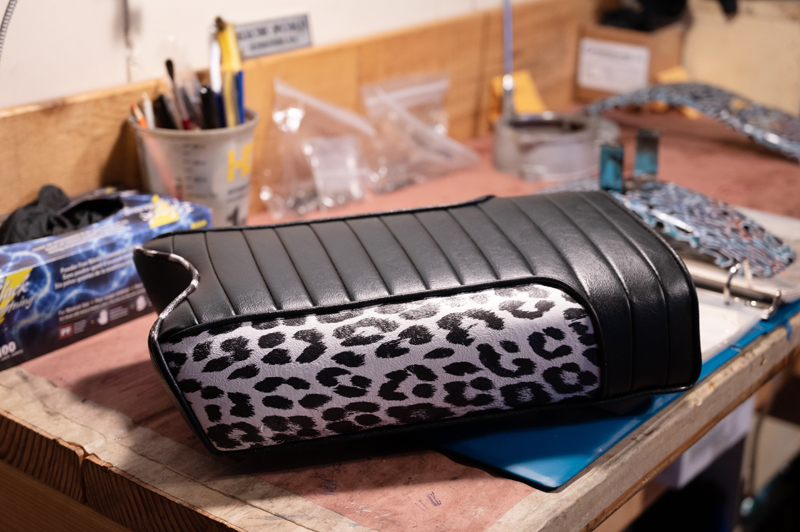 A number of the women builders hail from the West Coast, but Liza Leung shipped her Honda CX500 from Toronto, Canada, to Vancouver, B.C., and then hauled it to the show from there. Liza tells us, "It's my first build. It's been a work in progress for two years. I'm still tidying up loose ends."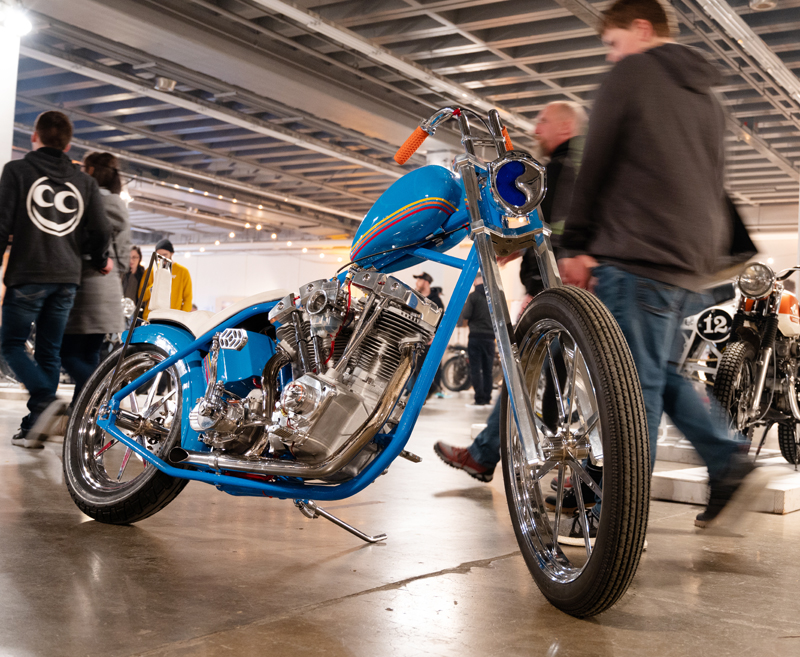 While the custom bikes are varied, their creators are even more diverse. Jessica Ruse started working at a Harley-Davidson dealership at 18. As co-owner of Lacey, Washington's, Dead Center Cycles for more than a decade, her commissioned Harley-Davidson FXDB Dyna Street Bob came together naturally.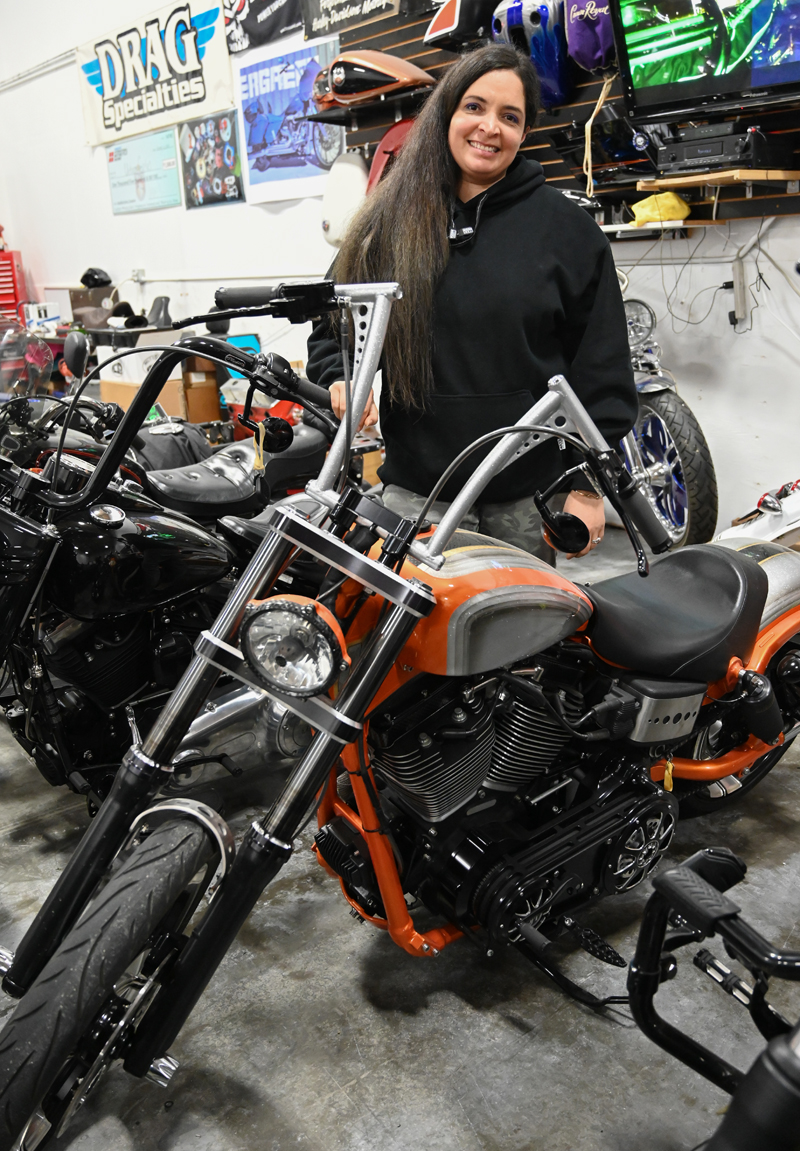 Meanwhile, Jacquie Jaeger began riding just a year ago, and her first motorcycle—a 1969 Honda CB350—glistened in the halls of the Memorial Coliseum.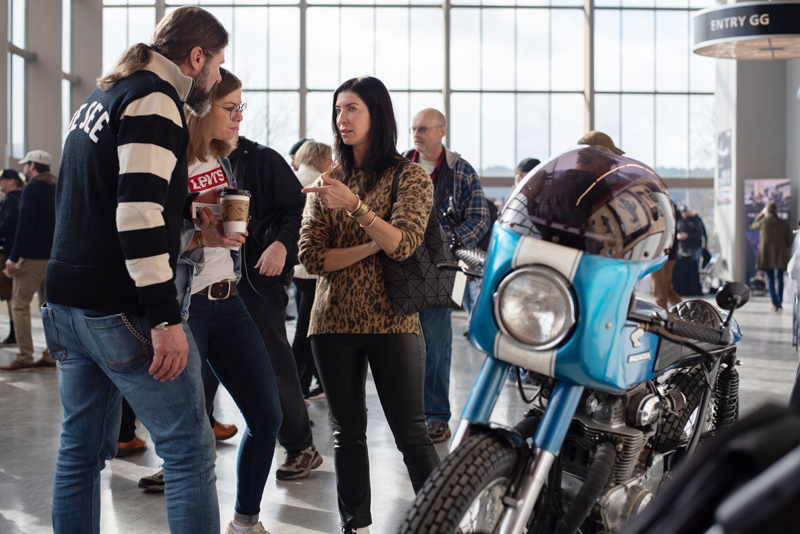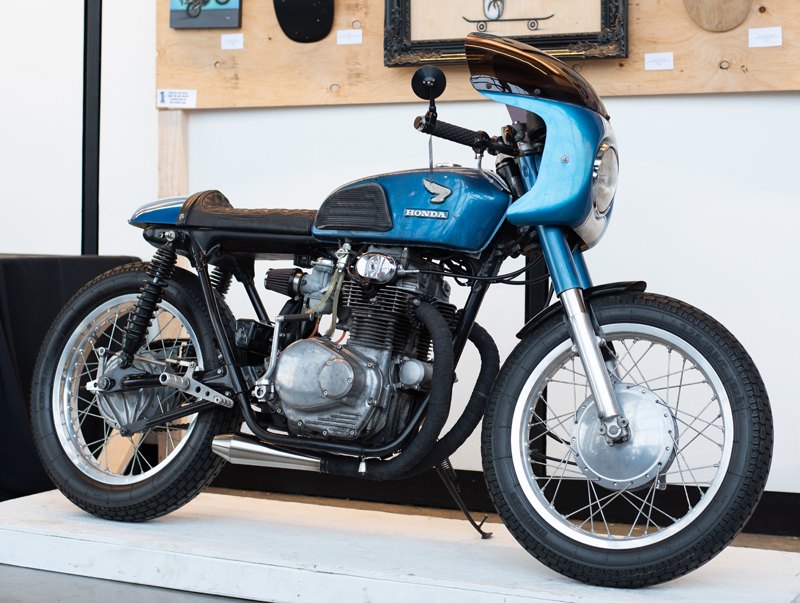 Zoe Taylor and Shirley Petchprapa did not set out to become builders. Rather, they each leveraged the skills and craftsmanship of their former careers and dove in headfirst, fully committed to their projects.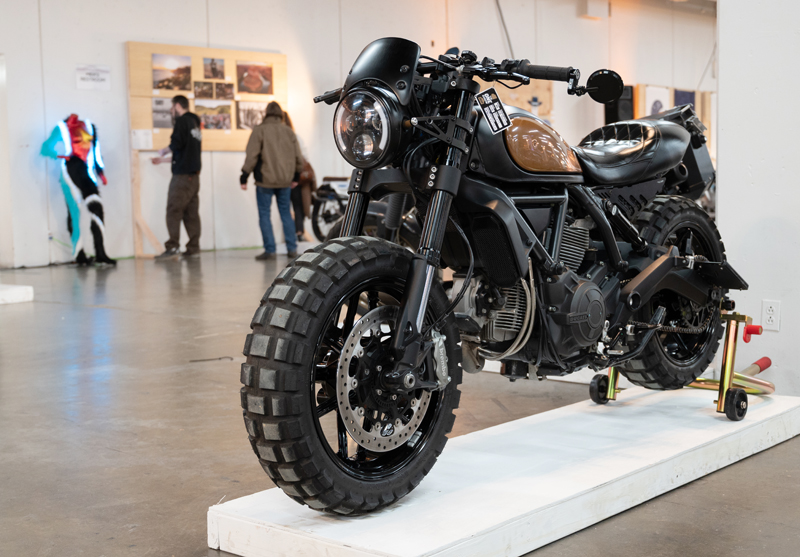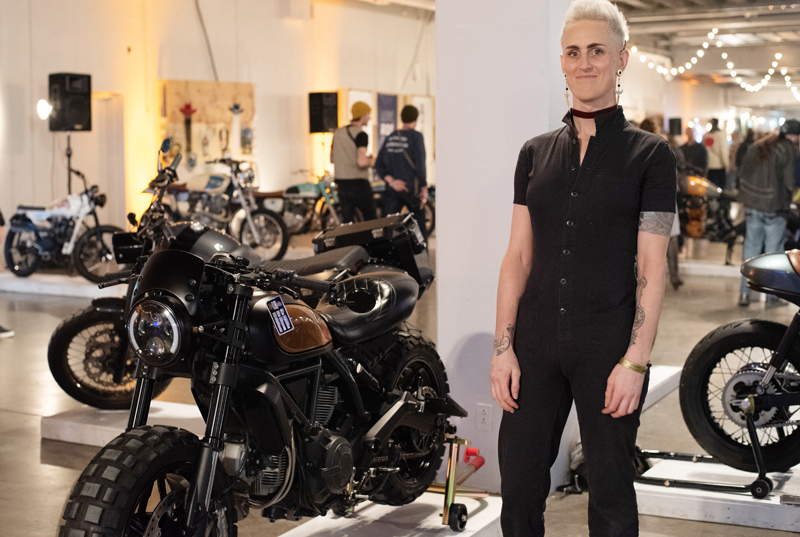 These women all have unique stories, but each of them conveyed the same resounding advice for aspiring builders: if you want to do it, do it. As Jacquie put it, "Don't let your fear hold you back; when you hear the call, go for it."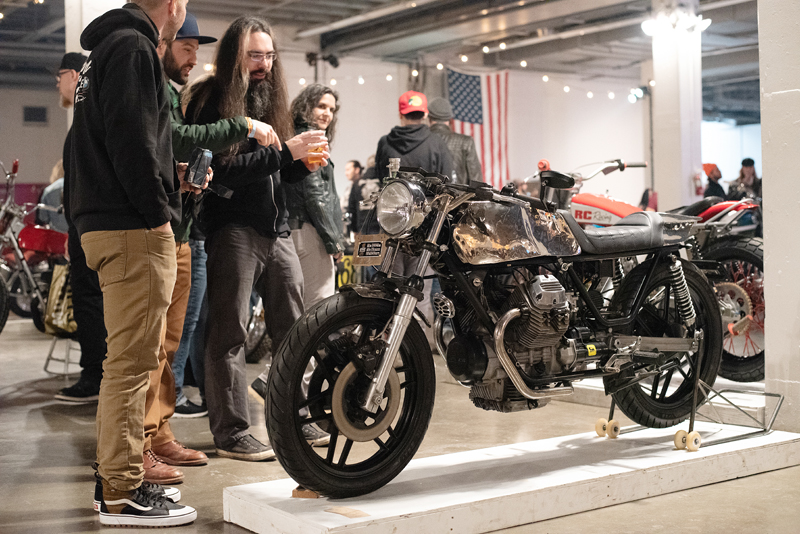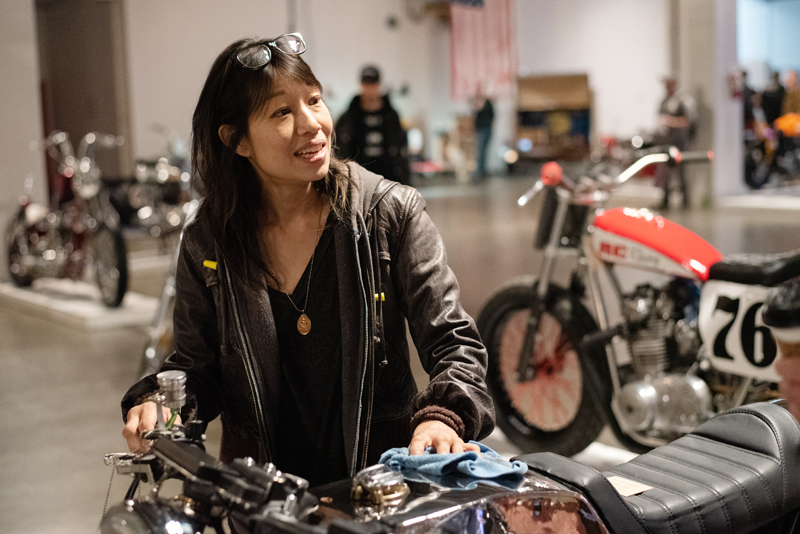 Builder Ava Wolff works out of her shop, Gray Wolff customs, in Los Angeles, California. She brought her first and only custom-built motorcycle to the One Show. The "Tobacco Tracker" is a 1984 Yamaha XT600 and sponsored by Tobacco Motorwear Co.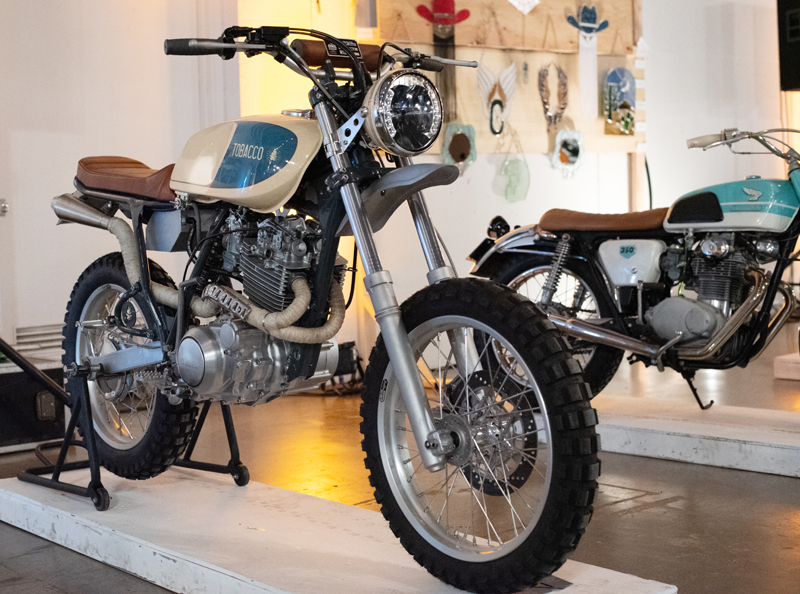 She says, "I chopped and reworked the rear end of the frame so that when it is stood upright, its horizontal center line runs parallel to the ground. I also extended the exhaust pipe to follow the new line of the frame."
She continues, "The gas tank is originally from a 1979 Yamaha XS750 Triple and I fabricated a seat pan to accommodate the new tank and frame modifications. The leather on the Tobacco Tracker is the same leather that is used for the branding on Tobacco Motorwears products and is stamped at the rear of the seat so it is slightly illuminated by the tail light. The color scheme was chosen to act as a contrasting background for Tobaccos clothing line, primarily their Kevlar-lined jeans. It is because of this that I avoided as much use of the color black on the bike as possible. Overall I constructed this bike so that is equally rideable and show worthy."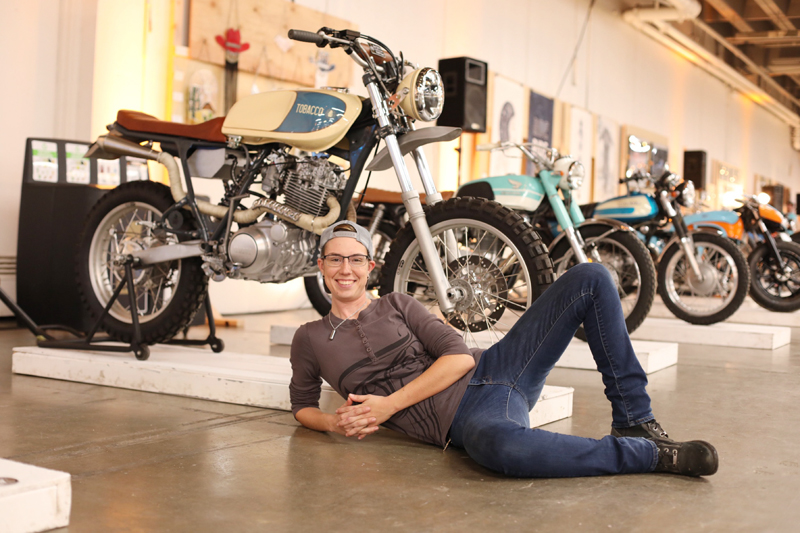 For Ava, attending and displaying her custom at the this event was an unforgettable experience. She says, "The show is definitely unlike any other motorcycle show I have been to. I was in awe of the quantity and variety of custom bikes, and honored to be among them. The food, vendors, artists, and dirt track racing are all incredible. I may have had too many See See coffees, but it was totally worth it. It was undeniably a rewarding and inspiring experience that allowed me to meet so many talented people and admire every aspect of the motorcycle community."
Editors note: As the One Moto Show continues to grow we at Women Riders Now are excited to see more women among the talented builders represented at custom motorcycle shows like this one.
---
Have you customized your motorcycle a little or a lot? No matter what you did, we want to show off your bike and you on WRN! Find out how to submit your bike photos here.
---
Related Articles