All-Women Bike Build Wows Crowd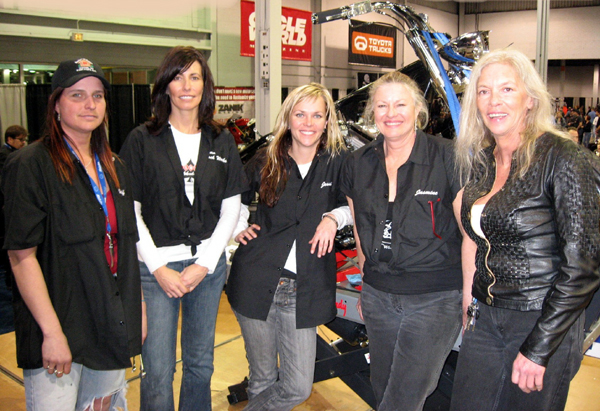 Congrats to the four women of Gina Woods XX Chromes All Women Bike Build who built a custom chopper in nine hours spread over three days during the Chicago IMS Show in February. The talented bike builders and/or mechanics are Laura Klock from Klock Werks Kustom Cycles in Mitchell, South Dakota; Jessi Combs of Nashville, who appears in "Extreme 4×4" on Spike TV; Kim Jordan, a mechanic from Las Vegas; and Jasmine Bluecreek Clark of Bluecreek Art Works in Denver.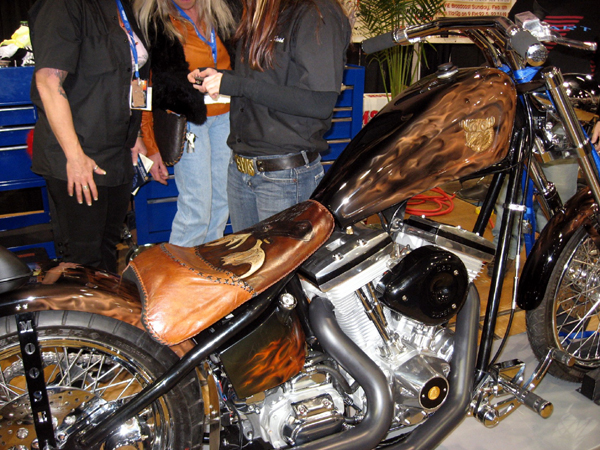 The women built the bike, dubbed the Bull Moose Chopper, for charity with proceeds from the raffle of the bike going to the Moosheart Child City and School, in Mooseheart, Illinois, an organization for kids with problematic home situations. The bike will go on a raffle tour all over the country with the winning ticket drawn on August 11, 2008 at the Sturgis Motorcycle Rally. Tickets are available by clicking here.
Motorcycling Mentors Web Site
What a great idea! Brooke Pape, marketing coordinator at House of Harley-Davidson dealership in Milwaukee and newly minted rider, started a Web site to hook up new motorcyclists with a riding mentor.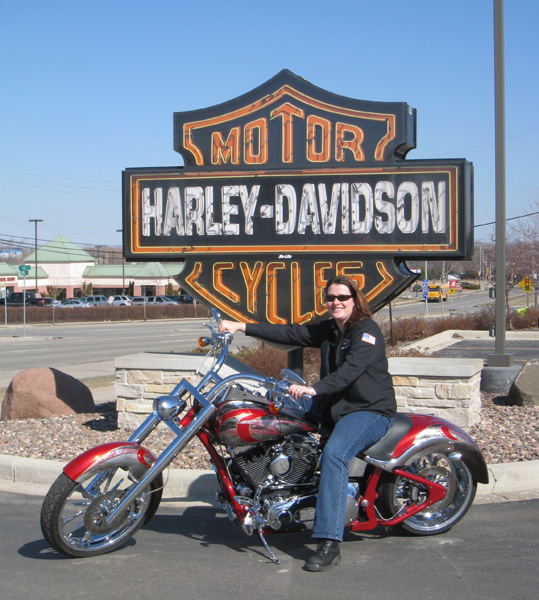 Experienced riders looking to share road advice with new riders should visit the site, as well as new riders looking for some support. Visit http://autos.groups.yahoo.com/group/Motorcycle_Mentors/ to check it out.
Girlz of Graceland
On June 21st, 13 women riders from San Diego who dub themselves the Girlz of Graceland will fire up their motorcycles to make a 15-day "Journey to Graceland" through 13 states. They will have a documentary filmmaker along for the ride because they say this trip is about so much more than just getting to Graceland. Its about a journey as women, a celebration of why women ride, and an homage to the rebels of yesteryear who saw the open road as an escape, a challenge, and a friend. The documentary will be submitted to the Sundance Film Festival in October 2008 for its 2009 season.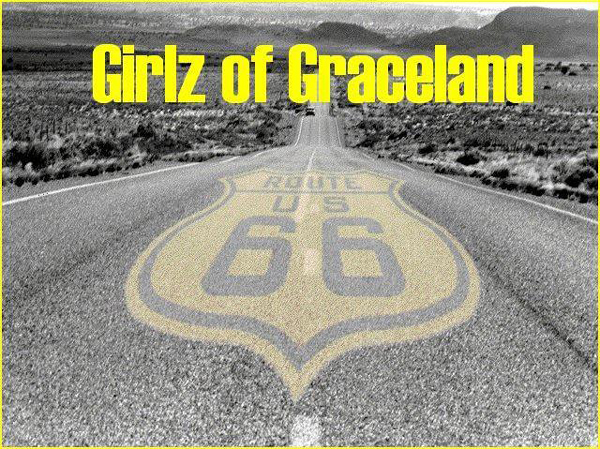 When they reach Memphis, theyll be stopping at Presley Place, a homeless shelter supported by Lisa Marie Presley and the Elvis Presley Foundation. While the dozens of parents at the shelter attend a two-hour Life Skills class, the riders will babysit their children taking photos on the motorcycles, and leading a cooking class on "How to Make a Biker Meal." WRN wishes them best of luck on their journey. For more information, click here.
Riding Group Profile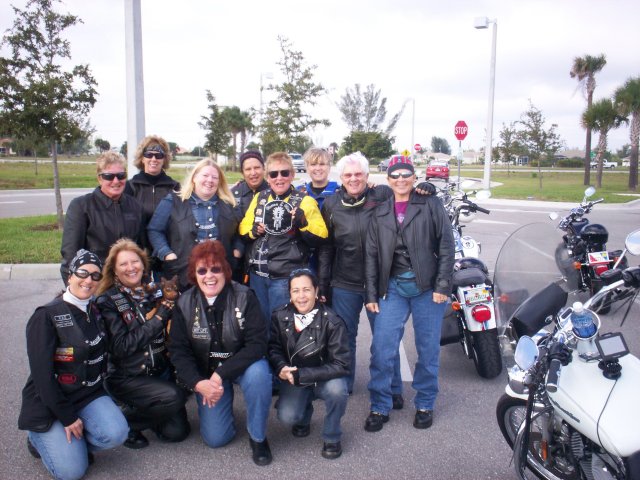 WRN loves the name of this riding group: The Island Breeze. This chapter of Women In the Wind is located in southwest Florida. The group has been around for five years, and as Sandi Jones, the group secretary tells WRN, members include women from a wide range of professions including education, medical, legal, insurance and business owners, as well as all ages. She says, "We have some grandmas in the group and Im one of them."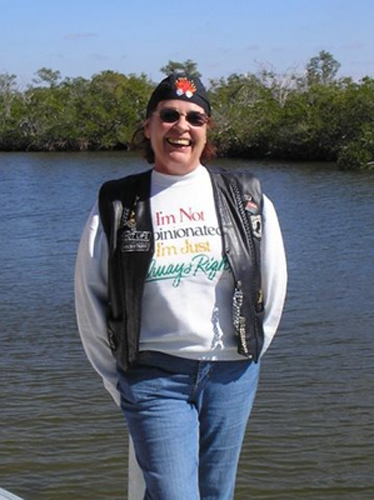 The groups meetings are held the first Monday of every month at the Club House Restaurant on Santa Barbara Boulevard in Cape Coral. The road caption plans a monthly ride and usually leads the group on a scenic ride and a new eatery. The Island Breeze women also participate and help plan charity rides for various causes such as veteran issues and many others. Sandi says the group is always looking for women to join them who share their passion for the open road. For more information, visit witw-ib.com.
To submit your riding club profile, send several pictures and a paragraph about the group to info@womenridersnow.com and put Riding Club Profile in the subject line.