Do you have a story to share? Please send it to us, butfollow these submission guidelines.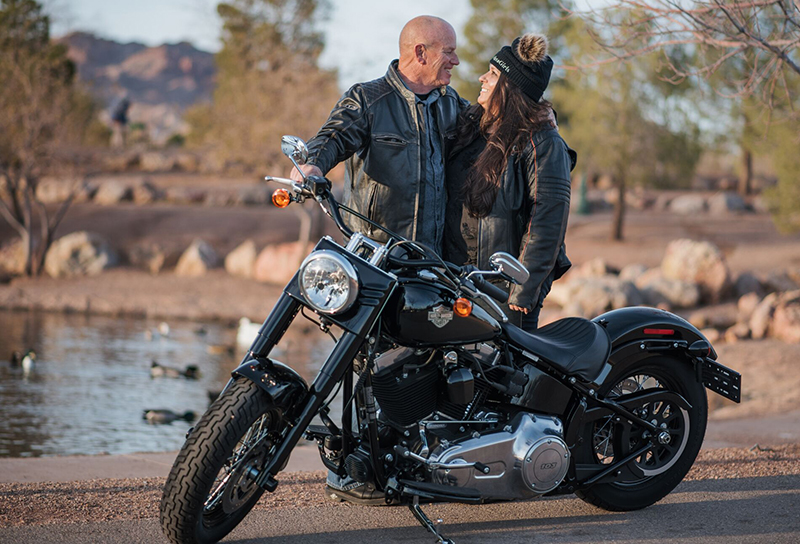 I am a 53-year-old wife, mother, grandmother, and rider from the Las Vegas area. I started riding after I noticed a girl riding a motorcycle pass me on the freeway near my home. I woke up the next morning and went to the Harley-Davidson dealership to look around. I didn't buy a motorcycle that day. Instead, I went home and did some research. The next day I bought my first bike, a Harley-Davidson Sportster 1200. I quickly outgrew it, and purchased my second bike, a 2017 Softail Slim.
It's all a dream from there on. My husband, Ken, rides with me and is my number one supporter in the motorcycle community. I attend bike nights, charity events, and help raise money for those in need.
Not only do I change the world one smile at a time (I am in the dental field), I also help women get their motorcycle endorsements at Henderson Harley-Davidson Riding Academy. My passion for riding has turned into helping others. My husband and I throw a free traditional Carne Asada dinner at the Laughlin River Run in Nevada, which is open to all.
My favorite annual event is the Fourth of July parade in Boulder City. My female riding friends and I meet at my house, my husband cooks for us, and we decorate our motorcycles. I then lead my group in the parade with all our families cheering us on. It's an amazing feeling to see us featured in magazines, newspapers, and on TV news. I've also had the opportunity to attend my first all-female bike show with some amazing friends at the 2019 Las Vegas Bikefest. What a great experience.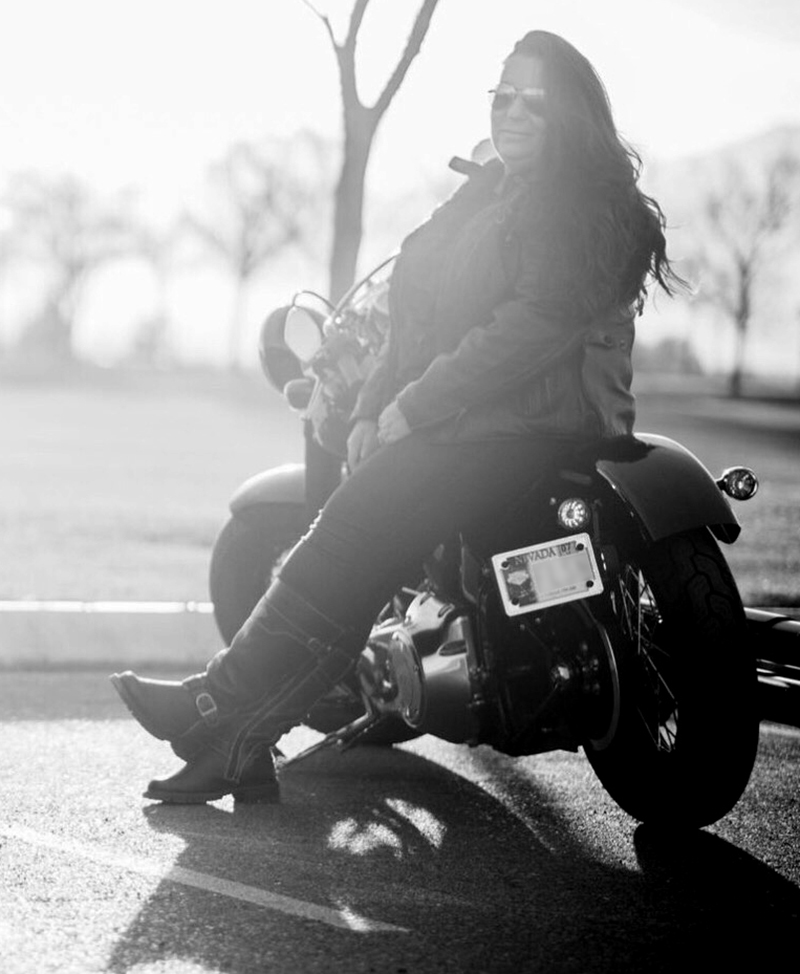 My greatest moments have been meeting hundreds of other riders and becoming friends with a bunch of women who ride and are involved in the motorcycle community here in Las Vegas. My only regret is that I didn't start sooner. Ladies—dont wait to live the dream!
Editors note: We highly recommend you take the Motorcycle Safety Foundation training course before buying your first motorcycle as the course provides knowledge that will help you decide on the kind of motorcycle you may want to purchase. Its OK to buy a motorcycle first, but you may be tempted to ride it before receiving proper training. Heres our 10 Steps to Becoming a Motorcycle Rider.

Tell us in the comments below how you made your motorcycle riding dreams come true. We want to hear from you!
Do you have a story to share? Please send it to us, butfollow these submission guidelines.

Related Articles
10 Steps to Becoming a Motorcycle Rider
Motorcycle Training Courses
WRN Beginners Guide