There were two different women bike builds going on at the Harley-Davidson 105th Anniversary celebration in Milwaukee. Both groups completed their works of art in under 10 hours. Here are the details on their creations.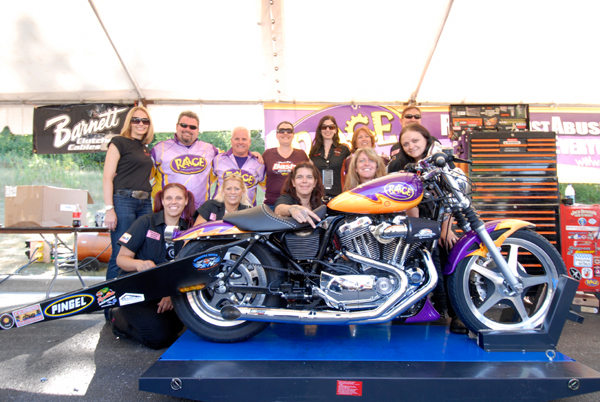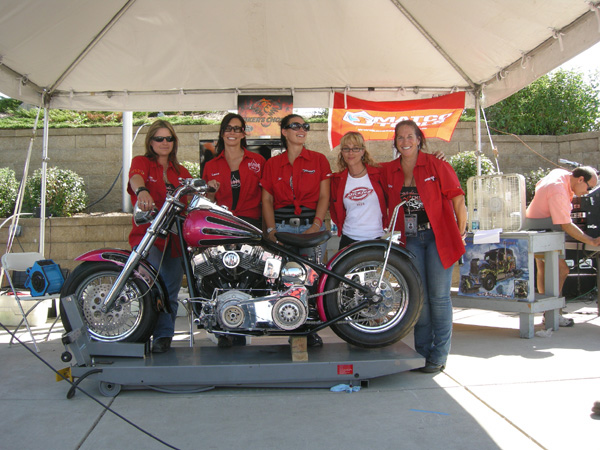 Chopper Chicks
In exactly 8 hours and 45 minutes, the nationally recognized Chopper Chick Crew of all-women designers and builders, led by Athena Ransom of Vagabond Chopper Company, transformed more than 100 customized, modified and accessorized parts from a Harley-Davidson Sportster into a one-of-a-kind motorcycle at the House of Harley-Davidson Womens Day event in Milwaukee. The Chopper Chick Crew consists of painter JoAnn Bortles of Crazy Horse Painting (the painter of WRNs Genevieve Schmitts bike), Texas builder Vivian "Gypsy" Charros, Harley-Davidson trained mechanie Kate OShea, and mechanic Jayme Gray.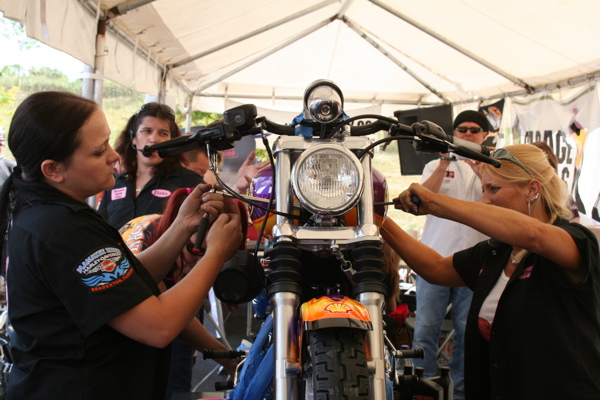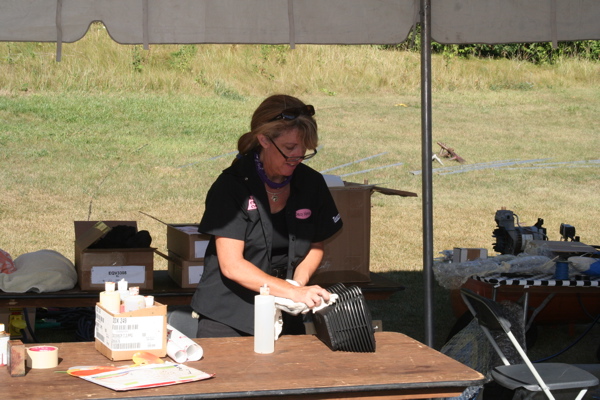 The completed bike was donated by Shell and House of Harley to the RAACE Foundation, an organization dedicated to fighting child sexual abuse by raising public awareness. The completed bike, sporting an eye-catching purple and yellow custom paint scheme made its debut atop a flatbed truck as part of the Womens Day ride.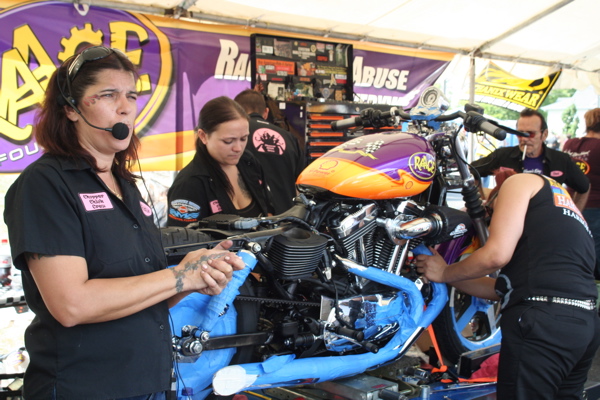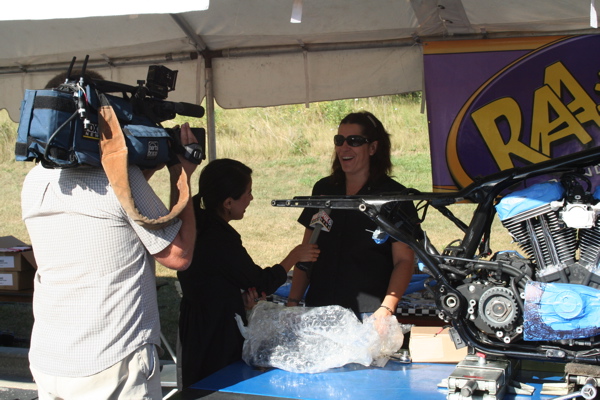 Number of individual parts and pieces, pre-build: 180
Hours spent in modification and design: 100
Hours to assemble: 7
Coats of custom paint: 11
Chopper Chicks: 5
"Tiffs" during build: 0
Cost of one Harley-Davidson Sportster, two-tone motorcycle: $10,385
Estimated cost of completed custom bike $35,000+
Estimated value: N/A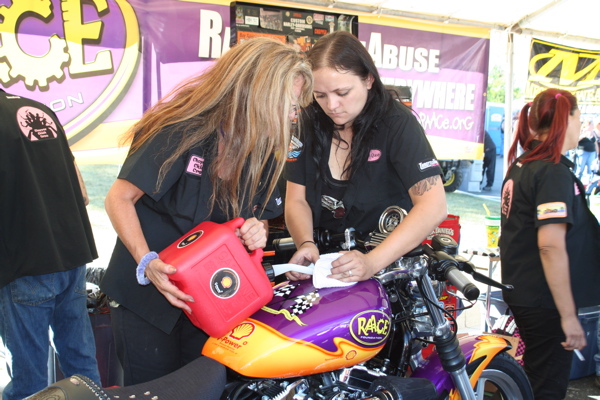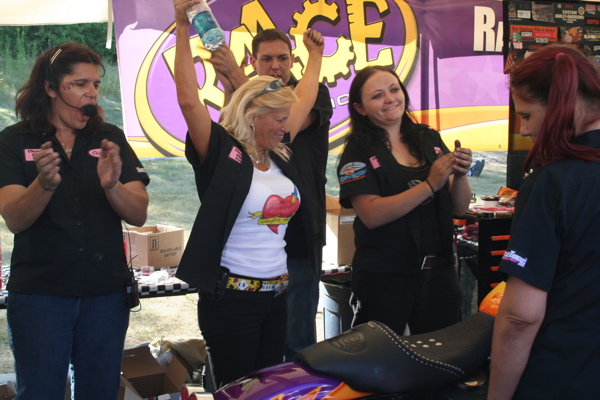 XX Chromes
The XX Chromes All Woman Bike Build did it again in less than six hours. Participants Sara Liberte, Jody Perewitz, Laura Klock and crew chief, Kim Jordan, pulled together parts and materials to create a wicked awesome chopper.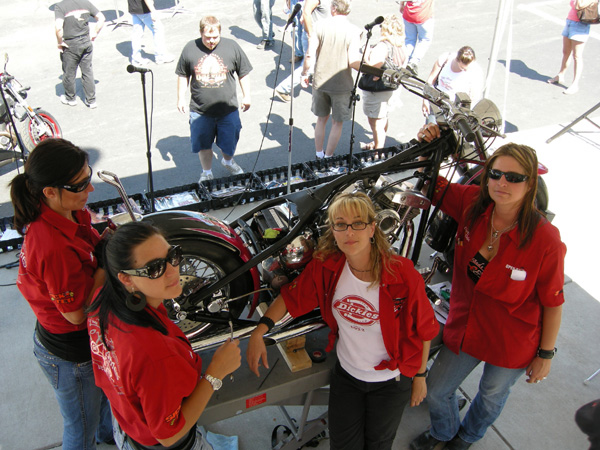 The XX Chromes build build was held at the center stage of Hals Harley-Davidson as part of the Harley-Davidson 105th Anniversary celebration. The motorcycle will be raffled to benefit Ridin For A Cure.