Based on the success of the recently introduced Skyline, a helmet made exclusively for women, Harley-Davidson has unveiled two new styles built around the exclusive womens shell.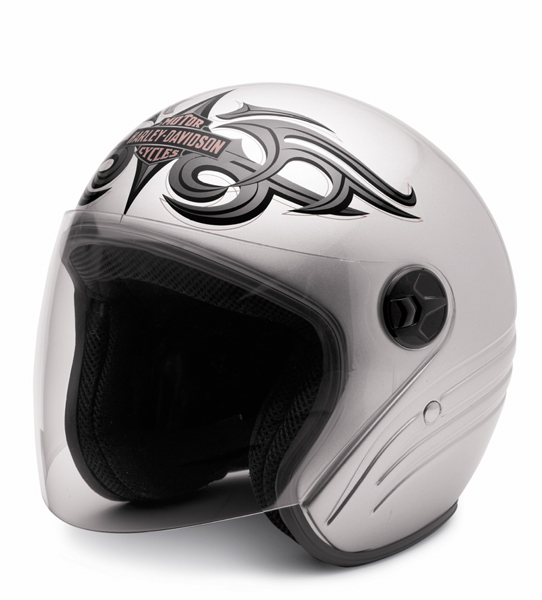 The Tempest 3/4 has a fiberglass shell incorporating all the same features that are making the Skyline helmet so popular. The anti-static liner reduces helmet hair and the interchangeable liner pieces provides a custom fit. They can be easily removed for washing. The Tempest is equipped with a double d-ring chin strap and a removable shield for those who like to feel the wind in their face.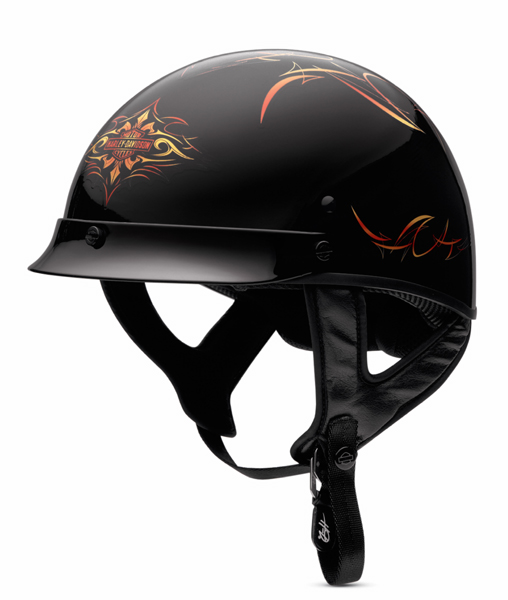 The Ripley Half Helmet style has a retro style with its matte black finish and simple, classic pinstriping. The visor is removable. The Ripley also has a double d-ring chin strap and the anti-static liner is removable and washable. Both models are flashier versions of the basic Skyline Helmet
Click here to read a WRN staff review of the Skyline Helmet.