In this, the WomenRidersNow.com (WRN) monthly Hot Jobs! section you'll find the latest open positions as well as advice on navigating a career in the powersports industry. Here, Jan Plessner shares tips on how to compete and win in today's uber-competitive hiring market. Scroll to the bottom to see this month's newest and hottest job listings. Sign up for the monthly WRN newsletter here to be the first to learn about the latest Hot Jobs!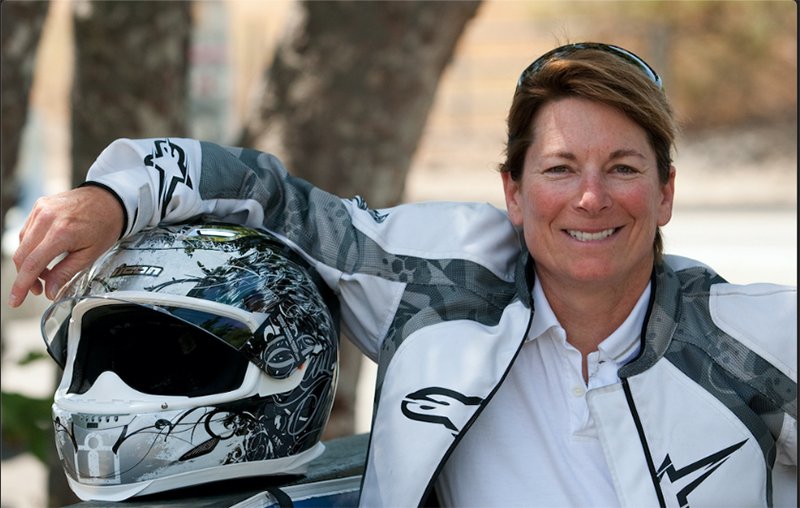 After more than two decades with Kawasaki corporate, I jumped into a second career as a motorcycle industry recruiter. And while I wasn't completely aware at the time, I had already conducted a successful strategic job search. Just so happens, it was the one that landed me my very first role in the powersports industry.
If you are interested in making a small change or want to orchestrate a complete career 180, I hope my tips for a successful job search give you some insight on how to get there.
So, what's in the sauce?
Solid Resume
In most cases, you're going to need a digital version of your resume. If you need help creating one, check out my Rock Star Resumes story and resume template. There's also a free resume template source called Canva. While most of the Canva templates may not be ideal for a more seasoned pro, they work well for those who only have one to three jobs to list and a limited number of bullet points (needle movers).
Bucket List and Passion Captures
We are all familiar with the concept of creating a bucket list of the things we want to do and places we want to visit before our final day on planet Earth. The list doesn't have limits. It's usually full of wild and crazy things that you have dreamed of doing, but never had the chance. This might include floating down the Nile River or jumping out of a perfectly good airplane. Maybe you want to stay in a castle in Ireland or visit every national park in the country.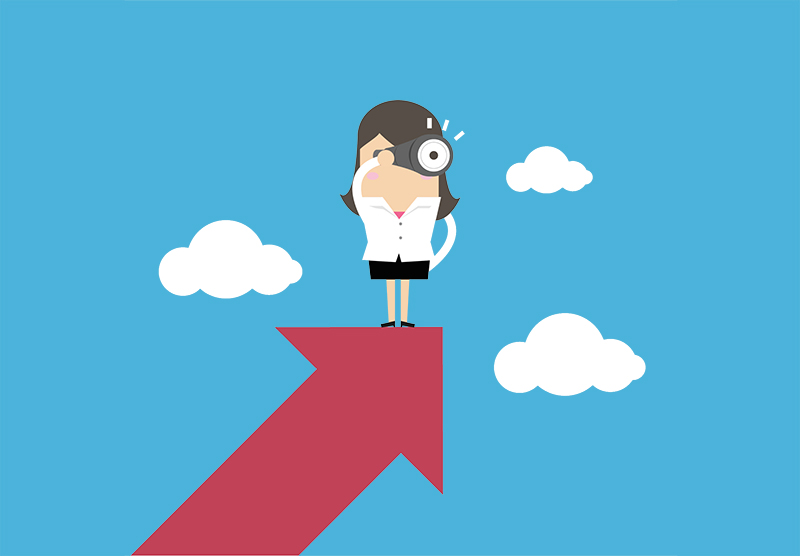 Get Started
Start with a blank sheet of paper, a small notepad, a fresh word doc, or a new notes entry on your phone. The most important element of this part of the process is to make sure you have access 24/7 to this special bucket list. You are going to want to add items when you are out and about, stopped at a red light, or falling asleep. Ideas may come to you at the strangest times. Be prepared to capture them regardless of where you are or what you are doing.
This list should include everything in the universe that you are passionate about. Before I was hired at the Flying K, I had developed a serious addiction to riding my two used stand-up Kawasaki JET SKI watercraft. Kawasaki and all the other personal watercraft manufacturers were on my bucket list. But I didn't stop there. I also loved professional sports and thought it would be great to work for the Los Angeles Dodgers or the (formerly named) Anaheim Angels.
I was fond of anything law enforcement related and respected the profession and all who served, but I didn't want to be a police officer. I knew that police departments had a civilian Public Information Officer (PIO) on staff, so I investigated those positions. I was a collegiate bowler so I added bowling to my list. I was only 26 then and I hadn't acquired a ton of hobbies yet or refined the process I am sharing with you.
Process Refined
What I know now is you shouldn't stop with a short list. Try to look beyond your first line of passions. Had I known that back then, I would have added animals, bicycles, snow skiing, and music to my list. After all, I played trumpet for eight years and marched in the Rose Parade twice. Heck, I could have added the Rose Parade to my list. I lived in the next town over from Pasadena and it took a team of full-time employees to make that spectacle happen every year.
But I was lucky and found a point of entry into the motorcycle/powersports industry within a few months. After an interview and what felt like months of waiting for an update, Kawasaki hired me to work for their PR agency as an on-site employee (at Kawasaki) for the Government Relations Department. I was assigned to the JET SKI watercraft division. I started as a User Relations Coordinator and my job was to promote the safe and responsible use of personal watercraft, by our customers and those riding competitive brands as well.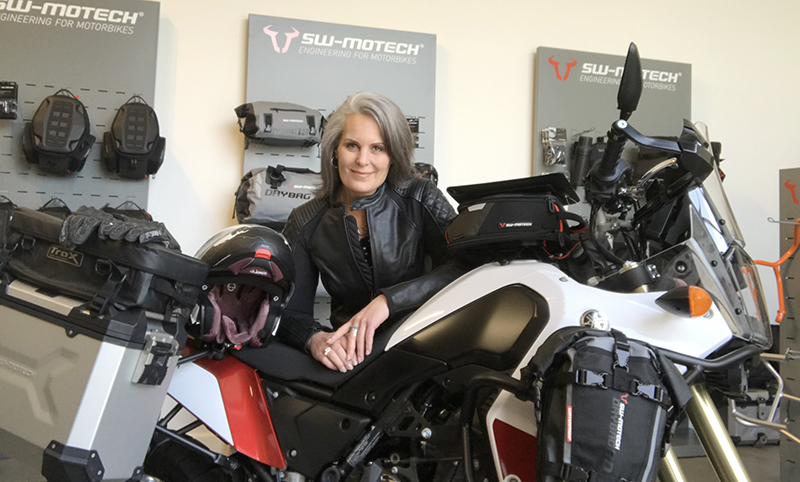 Lesson Learned
If an opening at the top of your list doesn't present itself, don't lose hope. It's good to develop a deep list. And your list should continue to grow and morph as you get further into this discovery process. It's a living document and soon you will realize there are hundreds (or more) of associated or affiliated companies or products that you had not thought about until now. Every new passion, product, or idea you add to the list translates to additional points of entry.
All industries are supported by hundreds of secondary companies and a deeper list translates to a much-improved chance of success.
Researching the Landscape
While the Internet says it was officially birthed January 1, 1983, it wasn't made available to the public until August, 1991. So, while I did most of my research reading magazines, making phone calls, and scanning old newspaper articles at the library, we now have 3.38 billion pages of information at our fingertips. So, pour a refreshment and start hitting your favorite search engine to get started. At some point you may want to organize the list, creating categories such as OEMs, aftermarket companies, service providers, events, associations, and affiliations.
Consider adding some titles to your list. If you check out LinkedIn, Indeed, ZipRecruiter, or other job boards, scan for positions in any industry you have interest in. You may want to add sub sections under each industry or industry category with job titles that catch your eye. I had a communications/public relations degree, so I was targeting anything closely related to the public relations function.
Be Realistic
When you are reviewing job titles keep in mind you need to be able to draw some lines between your experience (paid, volunteer, or just for fun) and the job that interests you. You don't need to have experience doing everything, but you should be able to show some transferable experience/skills for at least half of the requirements listed.
When I applied to Kawasaki's PR firm, I had a few years of experience pitching stories to the media and coordinating a variety of PR campaigns for several (boring) non-powersports clients but most importantly, I was crazy about riding my Kawasaki JET SKI watercraft every weekend and I made that fact very clear in my cover letter. My college degree may (or may not) have checked a box and my professional experience got my foot through the door. But I believe my passion, enthusiasm, and love for the product sealed the deal.
And…Action!
The second half of this process involves breaking down your bucket list and transforming it into an action plan. This includes more research, networking, connecting, and introducing yourself. Discovering your future position is far more likely to surface through someone in your professional network versus a job post. I never saw a job post for my first role at Kawasaki. I don't even think it had been posted yet. When you turn over enough rocks you'll find what you are looking for.
I think the number one reason people fail when they want to change positions, careers, or industries is that they often rely solely on a reactive-type plan.
Limiting yourself to only applying to job posts is like trying to catch a wave just as it is about to break. It's like trying to get on the city bus while it is cruising past you in second gear.
The most important ingredient to the secret sauce in today's uber competitive hiring market is to create a proactive search that focuses more on relationship building and making connections with hiring managers, HR professionals, and key colleagues, before your future job is posted. You don't want to spend all your time chasing job posts, a moving bus, or a wave that has already started to crest.
It's all about adjusting your plan to get further head of the curve. Paddle out further and ride the growing swell as it approaches the beach. Introduce yourself to key players who are affiliated with the products, companies, causes, or activities you love.
I'll continue this discussion next month as we cover specific steps to successfully launch a proactive search. In the meantime, I welcome your questions and thoughts at Jan@womenridersnow.com.
Finance (or F&I) Managers | U.S.A.
Take a gander at the Indeed postings for automotive and motorcycle industry finance managers and you'll find an assortment of offerings. ACTION Recruiting currently has a half dozen finance manager searches underway throughout the country.
The best in this field have a great attitude, thrive in a process-driven environment, are self-starters and love to ride the machines we make and sell.
Depending on the location and dealership footprint, motorcycle industry finance managers typically earn between $65,000 and $125,000+ annually. Just like other positions within the retail environment, a significant portion of the earnings are performance driven. If you are good at sales, customer service and relationship building comes naturally to you, the finance department may be the place for you.
Powersports and Harley-Davidson Service Advisors/Writers | U.S.A.
Looking for a great way to break into the industry? ACTION Recruiting has more than a dozen service advisor opportunities all over the country from Southern California to Miami and everything in between.
If you are passionate about riding, have solid verbal and written communication skills, and understand how vehicles work on the inside, a service advisor role could be a great place to launch a career. These customer service pros answer questions from customers, schedule appointments, process orders, monitor delivery, and handle customer complaints. Individuals must be able to multi-task. Those with computer skills and the ability to learn quickly, build relationships, and stay calm under pressure are some of the best in our business! Experienced service writers can earn upwards of $40,000 - $75,000+ annually based on experience, market, and size of dealership.
For more information about these or any other ACTION Recruiting career opportunities, please contact Jan Plessner at Jan@WomenRidersNow.com.