In this, the WomenRidersNow.com (WRN) monthly Hot Jobs! section you'll find the latest open positions as well as advice on navigating a career in the powersports industry. Here, Jan Plessner sources key listings and provides tips that will help you with a powersports career. Scroll to the bottom to see this month's newest and hottest job listings. Sign up for the monthly WRN newsletter here to be the first to learn about the latest Hot Jobs!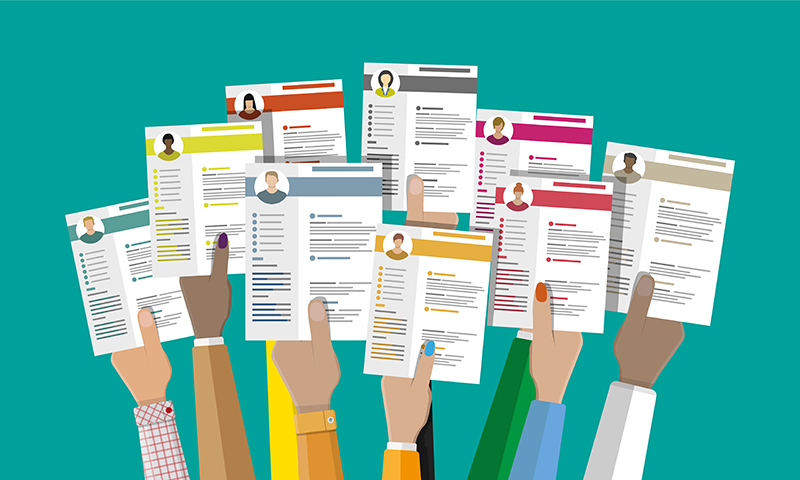 Last month I shared some pro tips on how to build a rock-solid resume. You can read that article here. Your resume is your calling card and what you include or don't include tells a story. You want to make sure it is clean, concise, and accurate.
It can be time consuming to scour the Internet to find a resume that you like. Then, once you do find something that looks like a good fit, there's nothing worse than realizing it is in a locked pdf or jpg format.
To save you time, I'm sharing my current favorite resume template here in this download. When there is a lot of content to share, I decrease the font size on the candidate's name, section headings and job headings to allow for more room.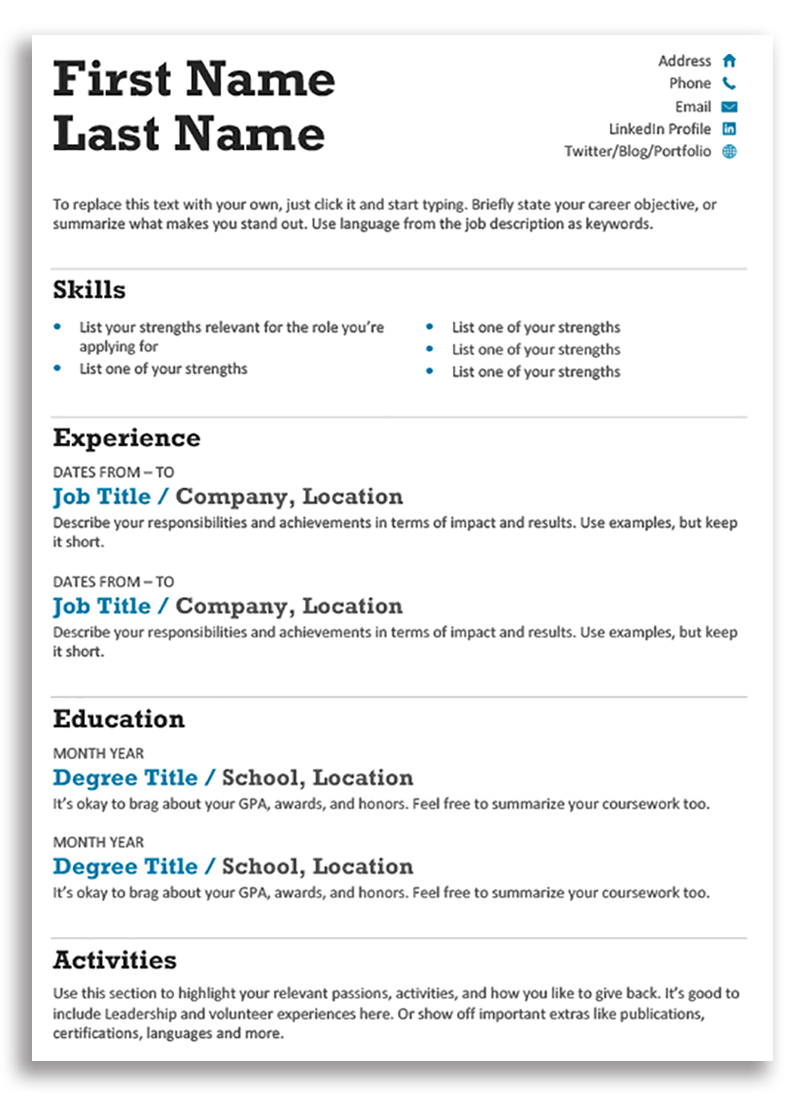 Remember, the "Needle Movers" are key. Your ability to draft and include impressive bullet points that describe in detail how you positively impacted your current/former employer's bottom line can be the difference between an okay resume and a great resume.
Friendly Reminders
For dates, use month and year
Don't forget to include job locations (city and state)
Education may include classes, workshops, and/or other types of training
Activities may include volunteer work, hobbies, awards, or anything you have accomplished along the way
Don't be afraid to include a touch of personal information in that last section
Don't be afraid to go to a second page
Don't list your entire job description
Dates for education not necessary
Lastly, a resume should be 100% factual. Do not embellish facts or play with dates.
No quicker way to disqualify yourself than to be caught in a small white lie on a resume.
Got questions? You can reach me at Jan@WomenRidersNow.com.
This Month's Hot Jobs:
Customer Service Specialist | Portland, Oregon
SW-MOTECH USA, the American arm of a global leader in the production of premium motorcycle luggage, rack systems, and ergonomic and protective parts, is seeking an energetic, customer-oriented professional with an interest in motorcycles to provide phone and email customer service, and sales and administrative support. SW-MOTECH USA successfully opened our doors a little over a year ago with a small showroom to support our comprehensive ecommerce site sw-motech.us.
While we are a small team and each wear several hats, we are poised for growth, expansion, and new opportunities. We enjoy a dynamic work environment with a small staff of fun energetic avid motorcyclists.
SW-MOTECH USA is located in a bustling part of central Portland near Moto Corsa at the baseof Skyline and other great motorcycle getaways.
Click here to see the full description and link to submit a resume and cover letter.
Finance (or F&I) Managers | U.S.A.
Take a gander at the Indeed postings for automotive and motorcycle industry Finance Manager job posts and you'll find an assortment of offerings. We currently have a half dozen Finance Manager searches underway throughout the country.
The best in this field have a great attitude, thrive in a process-driven environment, are self-starters, and love to ride the machines we make and sell.
Depending on the location and dealership footprint, motorcycle industry finance managers typically earn between $65,000 and $125,000+ annually. Just like other positions within the retail environment, a significant portion of the earnings are performance driven. If you are good at sales, customer service, and relationship building comes naturally to you, the finance department may be the place for you.
For more information about these or any other ACTION Recruiting career opportunities, please contact Jan Plessner at Jan@WomenRidersNow.com.
Powersports and Harley-Davidson Service Advisors/Writers | U.S.A.
Looking for a great way to break into the industry? We have more than a dozen Service Advisor opportunities all over the country from Southern California to Miami and everything in between.
If you are passionate about riding, have solid verbal and written communication skills and understand how our vehicles work on the inside, a service advisor role could be a great place to launch a career. These customer service pros answer questions from customers, schedule appointments, process orders, monitor delivery, and handle customer complaints. Individuals must be able to multi-task. Those with computer skills and the ability to learn quickly, build relationships, and stay calm under pressure are some of the best in our business. Experienced service writers can earn upwards of $40,000 – $75,000+ annually based on experience, market, and size of dealership.
For more information about these or any other ACTION Recruiting career opportunities, please contact Jan Plessner at Jan@WomenRidersNow.com.
Revzilla Assistant Showroom Manager | Denver, Colorado
The Assistant Showroom Manager (ASM) assists with managing the showroom team and the overall success of the store. This individual is also the lead sales driver for the team by ensuring the team delivers a true, high touch retail experience.
You'll serve as a passionate RevZilla ambassador, possessing extensive product knowledge, and a commitment to exemplifying outstanding leadership qualities. Our next ASM has the passion to lead and inspire others by providing consistently excellent customer service in support of a podium-worthy showroom experience.
You'll engage with the RevZilla customer at the highest level, providing expert gear knowledge with a focus on proper fitment, technical performance, features and overall product expertise with predominantly premium brands from the RevZilla.com website. Your enthusiasm for motorcycle gear and riders of various motorcycle lifestyles will lend itself to the customer's overall experience, creating a customer relationship that lasts well beyond one transaction.
The ASM is responsible for being proficient in all showroom operations, including opening and closing the store, administering returns, keeping the team on track and motivated to meet and exceed sales goals, and delegating daily responsibilities amongst sales associates.
For more detailed information and to apply, see the Revzilla listing here.
Revzilla Showroom Merchandiser | Denver, Colorado
The Merchandiser role is responsible for managing the stores backroom operations by receiving products into the POS system, keeping products organized and accounted for and helping process weekly pallets. The Merchandiser will also be in charge of processing damaged or defective products back to the Distribution Center and reporting these items to the Inventory Control Team. Additionally, the Merchandiser also works closely with the management team to ensure that an adequate level of product is in stock for customer purchase, that the merchandise is properly maintained, and that the merchandise is displayed appropriately with proper signage and favorable shelf placement. This includes store setup, MAPP execution, plan-o-gram setup and maintenance as well as the stocking of various types of products.
For more detailed information and to apply, see the Revzilla listing here.
Revzilla Showroom Sales Associate | Denver, Colorado
As a Sales Associate, you would be responsible for providing each customer, whether they are a novice or a seasoned rider, with a great customer experience and will be expected to maintain a strong sense of product knowledge by providing in-depth information on product features and benefits.
For more detailed information and to apply, see the Revzilla listing here.
Related Articles
Hot Jobs! Rock Star Resumes
Hot Jobs! A New Monthly Feature for Women Who Want to Work in the Motorcycle Industry