Getting Older Has Its Perks
Ever since I was a child I wanted to just take off and ride a motorcycle across the country—Easy Rider style. But as life has a tendency to do, work and being a mom put that dream on hold. 
In 2017, my husband retired and the kids moved out of the house to follow their own dreams. That left us with a whole lot of time to do whatever we wanted. We may be older but in our minds we are still kids with lots of good years left to play. I took three months off work, leaving us with no responsibilities, no deadlines, and no real plan. So, I decided to make my childhood motorcycling dream a reality and ride my Harley-Davidson across America.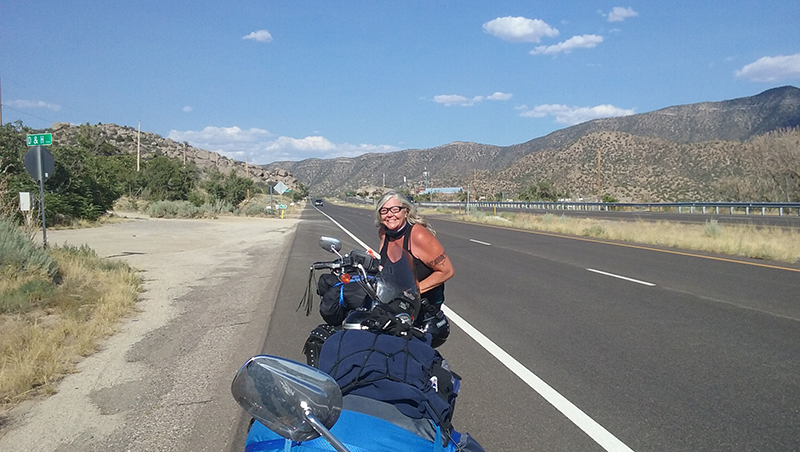 Making the Dream Come True
I started packing about six months before we left on our adventure. Naturally, I packed way too many things. If you are going on an adventure on a motorcycle, I highly suggest that you pack as little as possible. The constant packing and unpacking every day gets monotonous.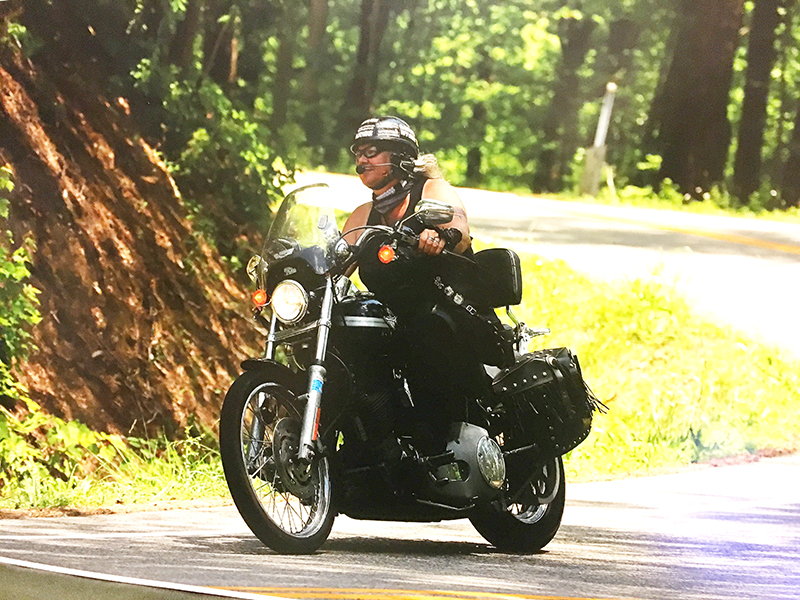 The 87-day road trip across the country was a journey of acceptance and change. Acceptance means getting to the other side. It means sorting through the feelings that interfere with change, learning to be okay with the big changes coming up in our lives, and turning our focus back to what we can do instead of what we can't.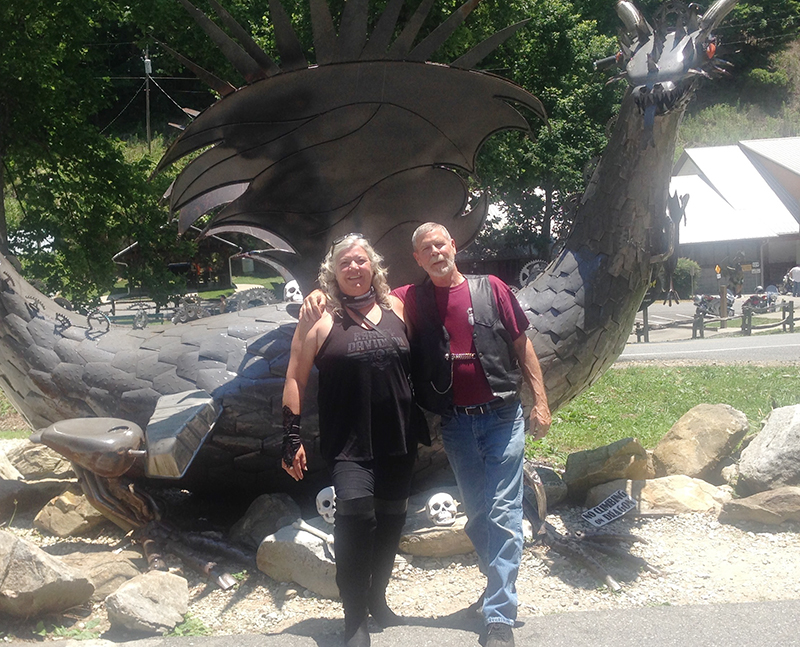 Making Friends and Staying Connected
We have created many friendships along our adventures, thanks to social media, and still keep in touch with many of them. One thing about traveling on a motorcycle is that people are open about approaching you and striking up a conversation. The people all around the U.S. are so very friendly, and if you want to really see an area, you must ask the locals. We found so many cool places to visit this way.
My sister was worried that we would end up dead in a ditch somewhere and she would never find us. I started a journal on Facebook in the notes section. This way my sister and friends that were curious about our adventure could follow us. Our Facebook friends also gave great ideas about places they had loved, and laughed a lot at my constant posting pictures of my husband eating.
If you've never tried journaling your rides, I highly recommend doing so. We have so much fun reliving our journey through these pages. America is so big and beautiful, there is way too much to see to be able to remember it all. It takes time to write about each day before you go to sleep every night, but it is so rewarding to be able to reference each day's adventures.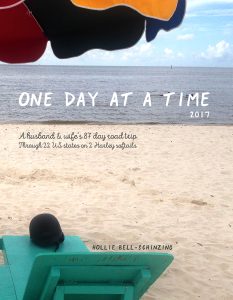 Every day is different when you ride a motorcycle, and everyone's trip is unique. If you post about your journey on social media, the rewards are reading your friends' comments. They made us laugh a lot. The only downside is that when you get home, your friends already know all your stories.