Careers expert Jan Plessner offers advice on how to have a successful interview that will land you that dream job. Scroll to the bottom to see this month's hottest motorcycle industry job listings. Sign up for the monthly WRN newsletter here to be the first to learn about the latest Hot Jobs!
One thing I know for sure as I head towards my 10th year as a motorcycle industry recruiter is that far too many career opportunities are lost during the interview process. There are countless ways to bomb an interview (see sidebar.) Let's go over the key ingredients needed to make a positive impact during this uber-important process.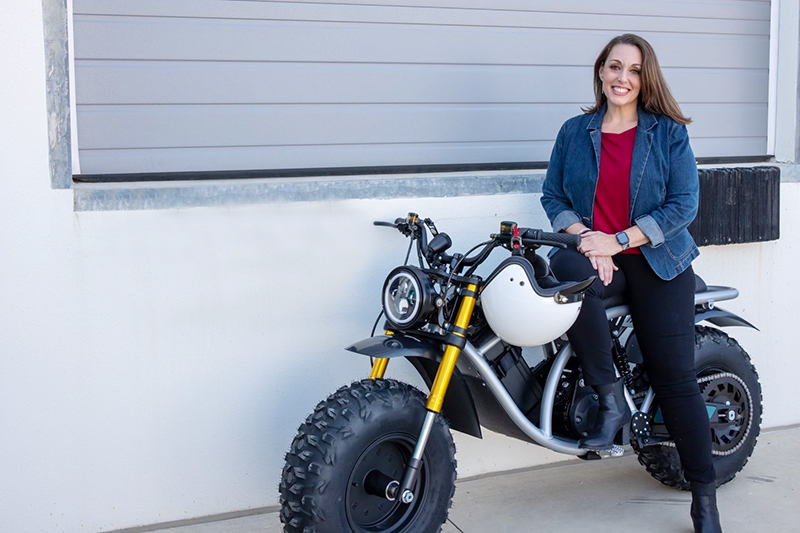 I can't tell you how many times we screen candidates who absolutely rock the conversation while we (the recruiters) are asking the questions. We listen to answers and determine if the individual would be a good fit for our client. 
Fast forward to the actual interview with the Human Resources Director, hiring manager, or even worse, a higher-ranking member of the organization's leadership team, and sometimes it's as if we are listening to or watching a totally different person.
The best interviews happen when the candidate arrives prepared and confident. Stand tall. Smile. Breathe. Speak up. Shoulders back.
It is just a conversation. You should look happy to be there. Walk with a little bounce in your step. Try to appear as relaxed as possible. Remember, the interview would not be happening if someone hadn't already determined that you could be a good fit for this role or something else. Don't just walk in and be your average or "pretty good" you. The goal is to be prepared so you can be your best version of you.
The value of preparation and practice cannot be overstated. I have observed candidates who seem to have no problem nailing every interview question. It is cool to witness firsthand. I notice that their self-awareness is on point. They are listening to answers and adjusting on the fly. They are watching for visual cues and listening for verbal feedback.
They don't just know what to share; they also have a sense as to how to deliver the information. These stand-out presenters are not the norm, though. The rest of us must work a little harder in the preparation and research stages.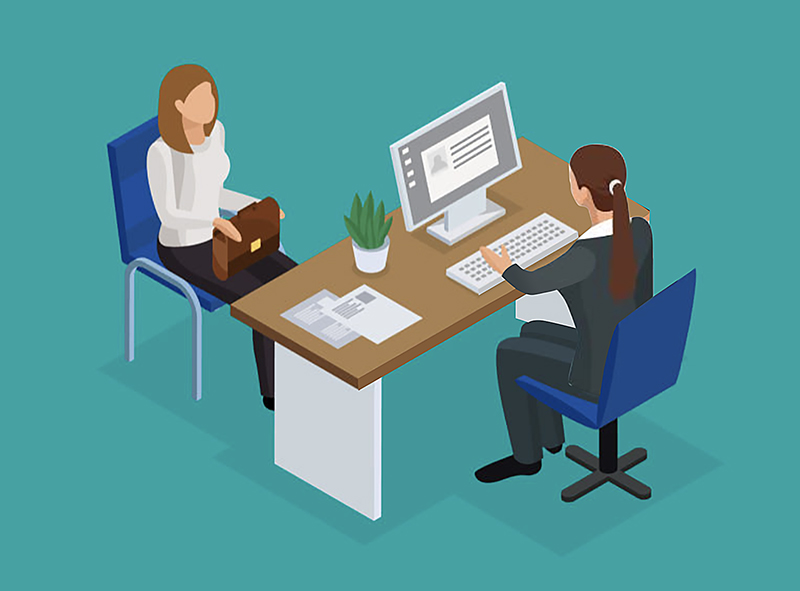 Concise soundbites are worth their weight in gold. Everyone is busy. Be sure to respect the clock. You only have so much time, and you want to make the most of it. That said, avoid yes or no answers unless it is truly a yes or no question. If you answer with a short sentence, you can always follow with, "...would you like me to expand on that?" If the interviewer hears something of interest and would like to know more, they will continue with follow-up questions.
The #1 oversight is arriving with little or no information about the company. The interview is not the time to ask, "Hey, what do you guys do here exactly?"
If you really want to make a good impression, take some time to learn as much as you can about the company and its leadership. Don't just explore its website. Run a Google news search. Check Youtube for videos. Take notes about things you like or don't understand. The interview is a great place to reference something you found on your own and parlay that into one or several questions.
Search LinkedIn to learn more about the person or people you will be meeting. Know someone who has experience with the company or the hiring manager? Make a quick call to them for some insight.
Arrive 5 to 10 minutes early looking fresh, clean, and neat. Dress for success, but don't over dress either. If you are clueless as to what the appropriate dress code looks like, contact the person who scheduled the interview. When in doubt, dress up, not down. In the motorcycle industry, a collared shirt or quality blouse and nice jeans or slacks usually does the trick. If you enjoy wearing skirts and dresses, make sure you opt for business appropriate and not something out of your nightlife wardrobe.
99 percent of the time you will be asked if you have any questions. Even if you don't feel like you need more information, have some prepared questions to ask anyway. Questions can cover just about any topic. Have at least three or four questions, but don't ask more than seven or eight. Make sure you honor the clock.
Examples include, "What is the company culture like?" and, "What traits do you feel are most important for this role?" and, "How do you define or measure short-term or long term success in this role?"
Unfortunately for me (but fortunately for you), I have a ton of real-world examples of what not to do when it comes to interviews. While some are obvious, I'm including them here because they've really happened! Note of the following tips of what NOT TO DO IN THE INTERVIEW:

No call, no show
Show up late without alerting the person you are meeting with
Go to the wrong company or address
Forget to brush your hair or teeth or even look in the mirror before your interview
Use Profanity
Ask about the company benefits plan during the first five minutes
Ask to borrow a pencil or notepad to take notes
Forget to put your phone on silent and out of sight 
Text or take a call during your interview
Show up with a cold or other obvious health issue
Assume the COVID protocol does not apply to you
Disclose too much information about your personal life
Disparrage current or past employers, coworkers or vendors
Talk too much or too little
Whisper or shout
Ask if there is a drug screening and if so, ask which drugs they are looking for
Ask if there is a background check
Forget to bring a few copies of your resume
Market Research Analyst (Up to $70,000)
Midwest U.S.A.
This OEM seeks an analyst who has experience conducting industry research and analyzing its current state and projecting future trends. A Bachelor's degree in market research, communications, or related field is required. Excellent benefits and an opportunity to grow. Relocation assistance is being offered. Contact Jan@womenridersnow.com for more information.
EV Powertrain Engineer ($100,000+)
South-Central U.S.A.
If you have the knack for hands-on motor controller integration and motor tuning, this OEM opportunity might be the position of a lifetime. Outstanding health benefits plus relocation assistance. Contact Jan@womenridersnow.com for more information.
Service Advisor/Writer | Harley-Davidson ($60,000)
Southeast U.S.A.
Award-winning dealership is looking for a Talon, CDK, Lightspeed NXT and/or EVO proficient candidate for their thriving operation in the Southeast USA. Excellent benefits and room for advancement. Relocation assistance is being offered. Contact Jan@womenridersnow.com for more information.
Designer, PG&A ($60,000 to $80,000)
Midwest U.S.A.
Powersports OEM is looking for a junior designer who can support the ideation, industrial design, concept design and initial CAD design for an accessory line. A minimum of 3 to 5 years' experience in a similar role is required. A Bachelor's degree in design or similar is also required. Must be proficient in CREO. Excellent benefits and relocation support. Contact Jan@womenridersnow.com for more information.
Technical Writer ($65,000 to $75,000 BOE)
Midwest U.S.A.
Join a talented OEM team and grow your career. This candidate will be responsible for providing service support to the dealership and customers. Two- or four-year degree in related discipline or equivalent experience required. One to three years of experience in technical writing with Microsoft Suite knowledge. Relocation assistance is being offered. Contact Jan@womenridersnow.com for more information.