How often have we rolled off the throttle to slow down without activating the brake light? All the time, right? We check our mirrors to ensure the driver behind us is aware we're slowing, but the flash of a brake light is important for safety. Now we have a smart and easy solution for being highly visible even when we don't activate our motorcycle's brakes—the Brake Free Light.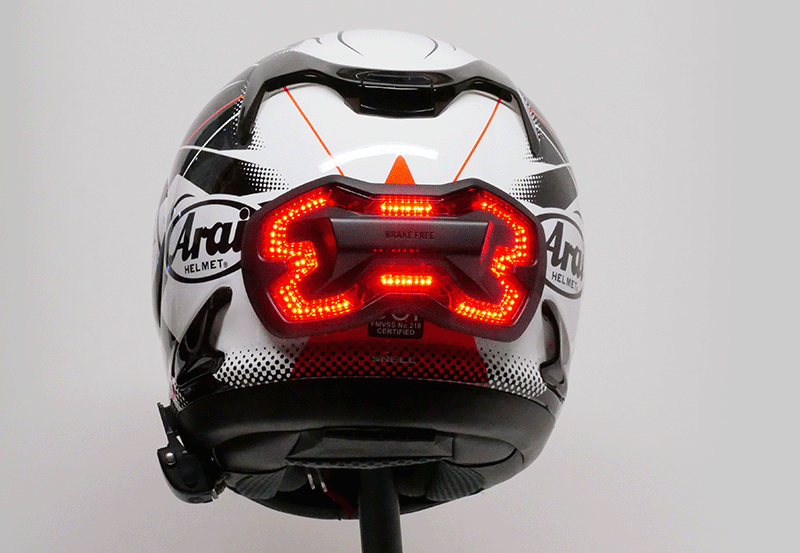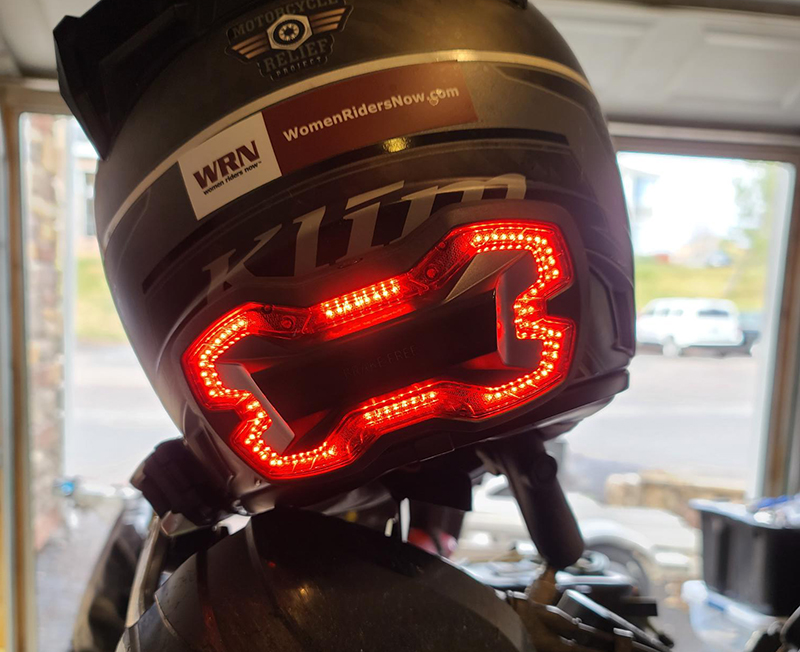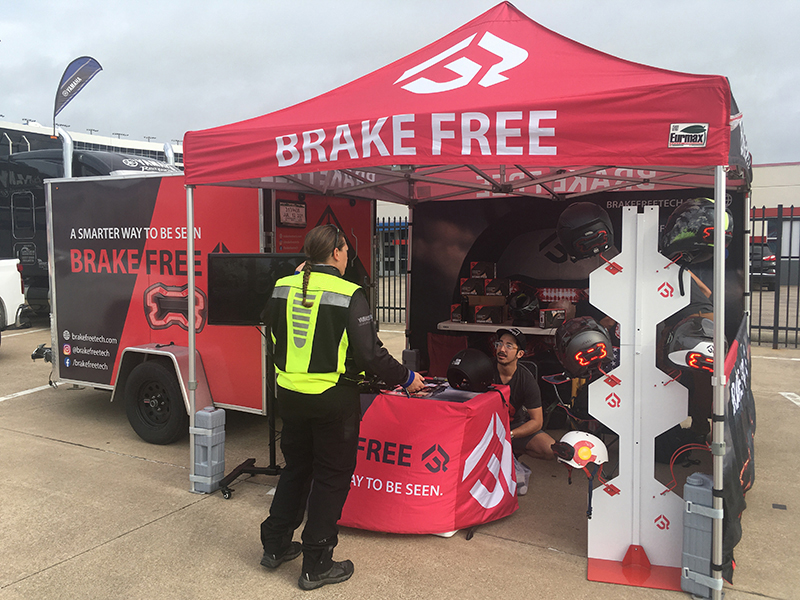 100 ultra-bright LEDs are activated by a combination of internal accelerometers and gyrometers using Brake Free's patented algorithm. Unlike competitive products that rely on wiring to the motorcycle, the Brake Free unit does not. It's technology knows the difference between standard braking, engine braking, and downshifting; and only activates when the rider is deliberately slowing down.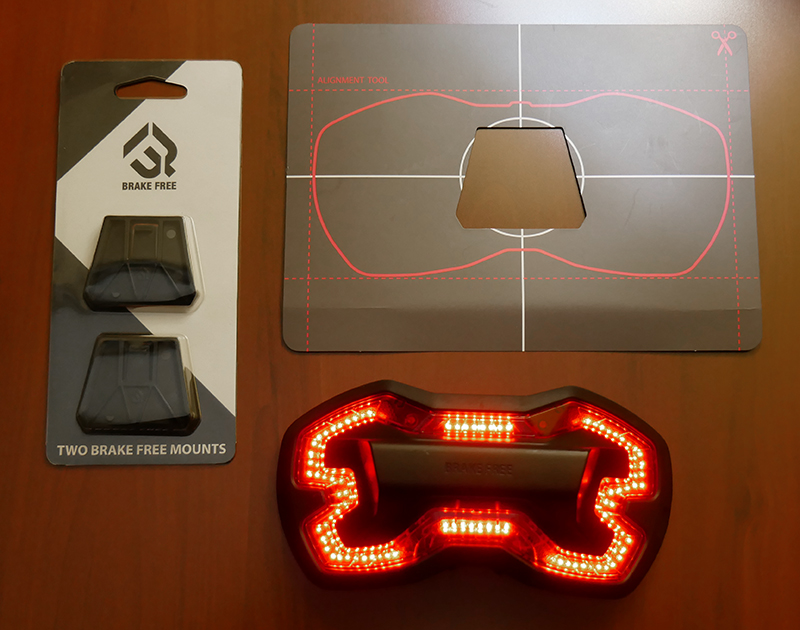 Unlike other helmet-mounted brake lights such as the InView WRN reviewed here, the self-contained Brake Free does not require splicing into wiring harnesses or installing an app to function.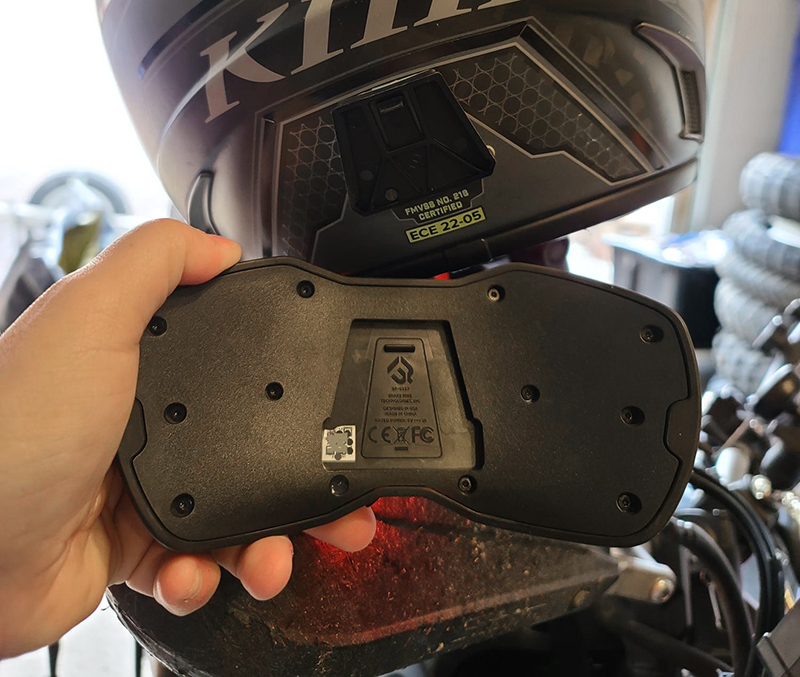 Three light modes, toggled by the power button, provide options when it comes to desired visibility in adverse weather, heavy traffic conditions, or reduced light scenarios. Brake light activation is the same in all modes, with all 100 LEDs instantly illuminating at a steady, "Ouch, my retinas!" intensity.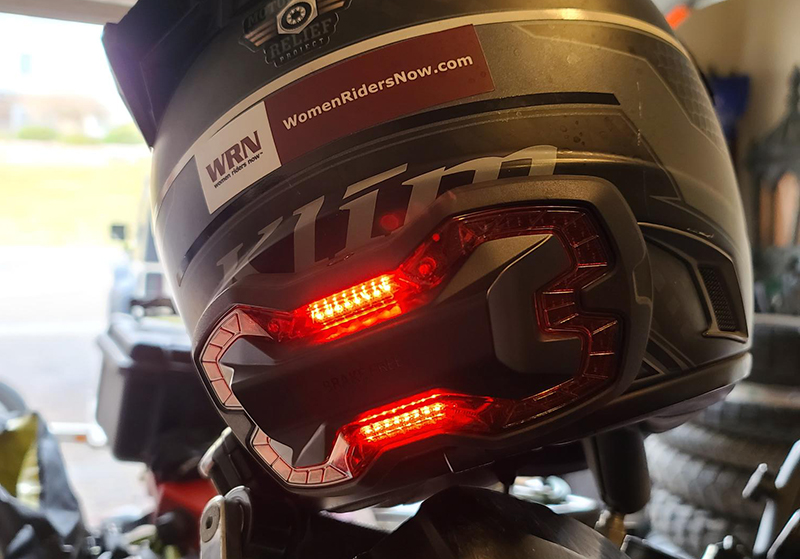 The last mode is the most eye-catching and slightly hypnotic. This mode pulses the 84 outer LEDs, keeping the middle 16 constantly illuminated.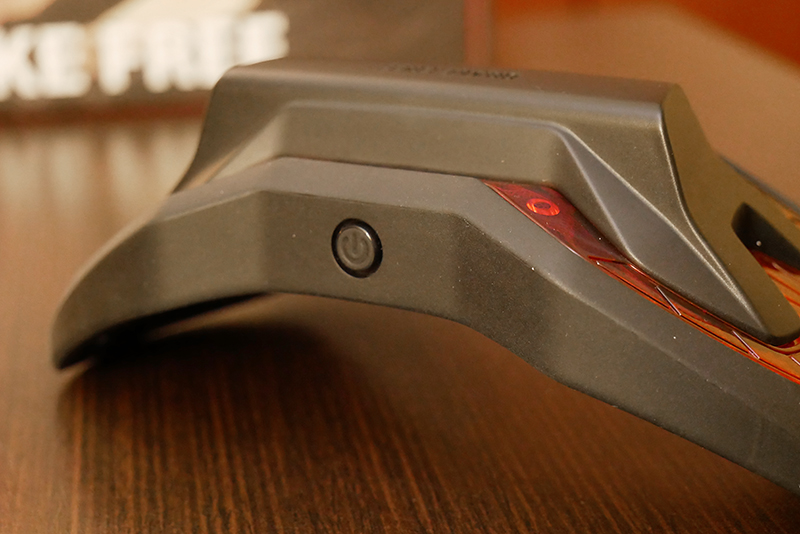 The charging port on the bottom of the unit is protected by a rather snug fitting rubber flap which keeps out water and debris.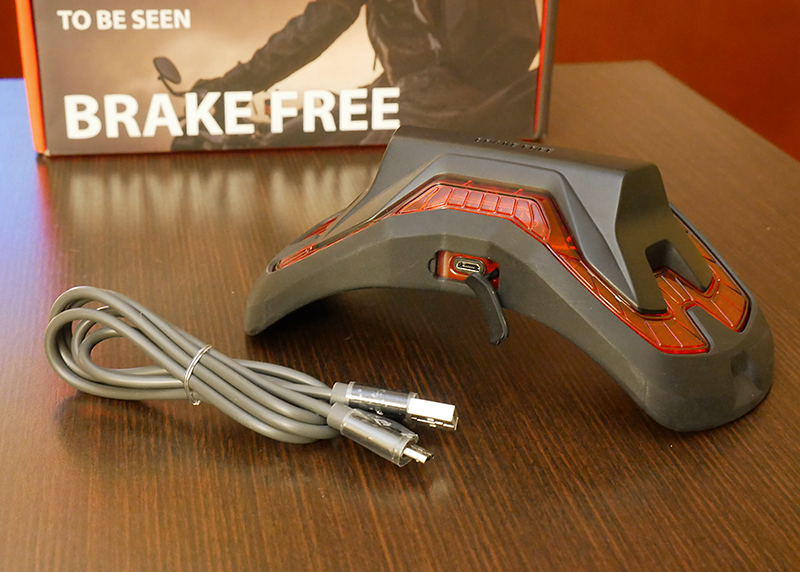 Recharging and Ergonomics
A single LED comes on when the lithium-ion battery needs a recharge. Recharge times were quick and on par with my communication system, so hooking it up was an easy add to my post-ride routine.
Brake Free lists the unit as weighing only 7 ounces. My Klim Krios Pro helmet is very lightweight to begin with, so slapping it on the back was noticeable at first. Now that I've been wearing the Brake Free for two months, I will say the added weight has not been a problem. The unit is well balanced and unaffected by the wind.
Regarding a "what if" scenario, I was assured by company CEO and co-founder, Alex Arkhangelskiy, that the unit is designed to pop off on impact. That would reduce damage to the helmet and/or injury to the rider in the event of an incident.
Never have I had more people comment on and ask questions about a motorcycle accessory while I was out and about! I mean from car drivers as well. This is a testament that this piece of safety gear is noticeable, doing exactly what it is meant to do—make you more visible.
Extremely bright and attention grabbing

Easy set up and use

Doesn't affect helmet aerodynamics

Excellent customer service
Weight takes a bit to get used to (in my experience)

I didn't get one sooner!