On December 11–12, 2021, women's motorcycle gear brands from around the country will come together at the same time and place. No, ladies, you're not dreaming! This is the California Moto Market, an annual pop-up that has traversed the country numerous times since 2017. It provides a solution to women riders' biggest gripe, the lack of women's protective gear available to touch, feel, and try on. Led by industry powerhouse, Caitlin (Cait) Maher, this market will be one of the biggest yet. More than 23 brands, large and small, will bring their women's lines to Roland Sands Design's Long Beach, California, location for two days.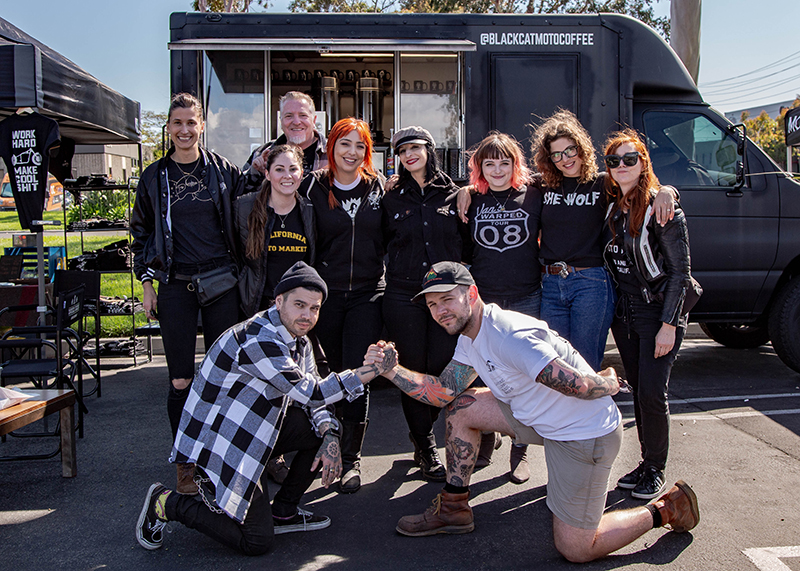 Meeting the Needs of Women Riders
"The women who spend their days working and innovating for the benefit of other women are the backbone of this community," says Cait, who created this event out of sheer need within the motorcycle industry. "The waves they make are felt around the world. No brand is too small or too big if they're all aiming for the same goal. I've never seen any group work so flawlessly together to uplift and support the women around them."
Despite it being a moto event, Cait recommends that attendees carpool and drive. "Trust me," she says. "With all the women's gear there, you're going to want trunk space to bring it all home!"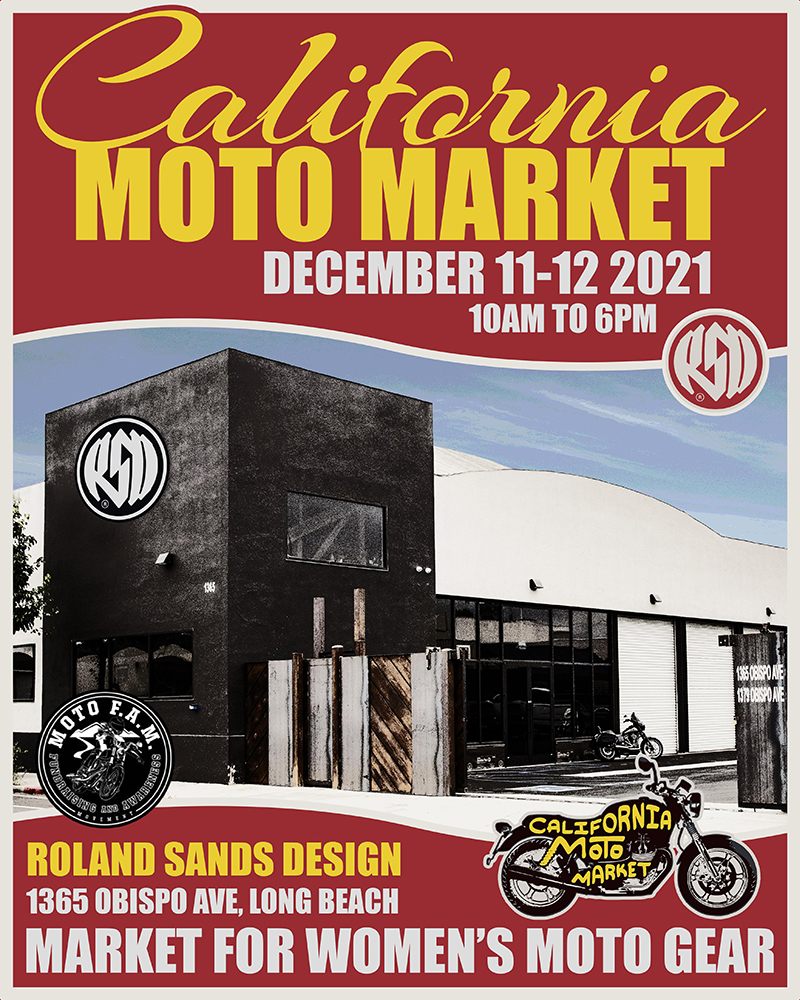 This year, California Moto Market has partnered with Moto F.A.M. (Fundraising and Awareness) to host a raffle of epic proportions. Moto F.A.M. is a 501(c)(3) nonprofit organization dedicated to helping riders who face life-changing injuries after a motorcycle accident. The organization offers financial support and a network of resources that help riders adapt to life during and after recovery. It also promotes and encourages proper motorcycle safety training by giving riders around the country the opportunity to participate in a class.