Dear WRN,
I have been seriously researching womens riding gear for the past week, reading blogs, looking at company websites, visiting our local Yamaha and Harley-Davidson dealers. I even drove to Jamp;P Cycles looking for good, well fitting, safe womens gear. What a bust!
I live in Kansas City, Missouri, the heart of the Midwest. Like most women, I need to try something on before investing. Where on earth does a woman go to find a selection of gear? Very frustrating.
Jan Lea-Thompson
Kansas City, Missouri
Via Facebook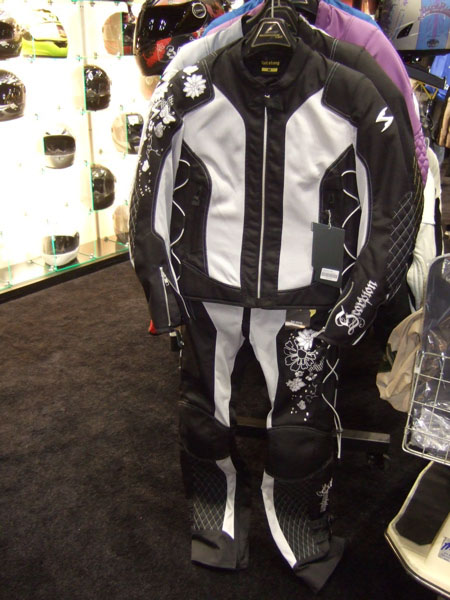 Read our response from Genevieve Schmitt, editor, WomenRidersNow.com, and then weigh in with your comments below:
Jan,
You are so right on with your question and your frustration. As the leading journalist who has covered the women and motorcycling "beat" for the last 20 years, the availability of gear for women in dealerships has been a consistent issue.
Before I put this question out to our readers for their insight, I want to add my two cents from my vantage point:
1. Weve come a long way my dear!
Just 15 years ago, there was hardly any riding gear specifically made for women, so while its hard to actually find shops carrying a decent selection of womens gear, Im thankful that protective womens gear even exists.
"Great," you say. "But I need to be able to find it, and try it on!" Yes, you do!
2. Dealerships and inventory issues.
Women still represent just one out of four motorcycle riders so when it comes to a motorcycle dealer deciding what gear to stock, relatively speaking, one out of every four jackets in stock will be for a woman.
Floor space in a dealership is very valuable; dealers must decide what kind of inventory to buy and what to put out on the showroom floor that will turn a profit. Dealers have told me that womens gear can sit unsold for months and even then its a guessing game on what sizes to stock. Women simply arent visiting their local dealers in droves and buying the latest gear. Its a bit of a chicken and egg situation. If they stock it, will women come? If women start coming in, will the dealer start stocking the gear? Im afraid by then, its too late. Shes gone online to buy it there out of frustration and a last ditch effort.
WRNs gear expert,
GearChic Joanne Donn
, adds, "Many brands would absolutely love it if a dealer would stock a large selection of womens motorcycle gear, but dealers must have an incentive to do so. Ive always said that dealers have the very difficult task of finding women riders in their area, convincing them to invest in motorcycle gear, and then making sure they have the right options based on their specific riding communitys needs.
Attracting these female customers is much harder than it sounds. Given the fact that many women riders simply dont wear protective gear, in effect the customer base then is much smaller than the 25 percent of U.S. riders who are female."
3. The rise of the Internet and its place in womens lives.
Just as gear manufacturers started making more riding apparel specifically for women — with the rise of this happening from 2000 to 2010 mostly — the Internet was finding its place in our lives. Some manufacturers realized they could offer their entire product line to the public on their websites, thereby solving the issue of dealers not being able to stock all their product. Women make the majority of purchases on the Internet so it seemed a perfect time to offer motorcycling gear for women through the Internet.
"But I dont like buying things without trying them on," youve said.
4. In a perfect world, Macys or Walmart would sell womens motorcycle riding gear.
Nearly every town has a Macys or a Walmart and wouldnt it be nice if we could walk in and browse the selection of womens motorcycle riding apparel like we do swimsuits? Yeah … in our dreams! For now, we must be satisfied with buying online, trying it on at home, and shipping back what doesnt work.
Some manufacturers offer free shipping for this reason, but many do not and this is something well have to work on with them. Because I live in a rural area, I have Zappos shoe-trying-on parties with just myself! Ill order up to 10 pairs of shoes from Zappos — thank you Zappos for the generous free shipping and returns policy! — and anticipate the arrival of the boxes in just a day or two. The evening they arrive, I put on some fun music, pour myself a glass of wine, and enjoy trying on the new shoes in the comfort of my own home. Sometimes I keep one or two pairs; sometimes I keep none. Zappos makes it so easy for me to do that, no questions asked.
Yes, in a perfect world that might happen someday too with womens apparel. But were not there yet.
There are several large online retailers of motorcycle clothing that stock a large selection of womens gear, but none that I know of that offer free shipping and returns. So, there again, were not solving the issue of making it easy to try on gear before buying.
GearChic Joanne Donn
adds, "Every woman who walks down the street needs to wear clothes. A t-shirt, jeans, jackets, socks, sweaters, shoes, etc. are all necessary objects that immediately offer a huge customer base. Not the case with womens motorcycle gear, as its a technical product with very low margins compared to your average t-shirt. Think 30 percent versus 1,000-plus percent!
With the advent of Internet shopping, we are losing the options we had before to try on motorcycle gear, because now shopping online is instinctual among todays shoppers. Many find the ease of ordering online far more beneficial. However, I totally agree that gear needs to be tried on in order to understand what fits, and in some cases how it should fit."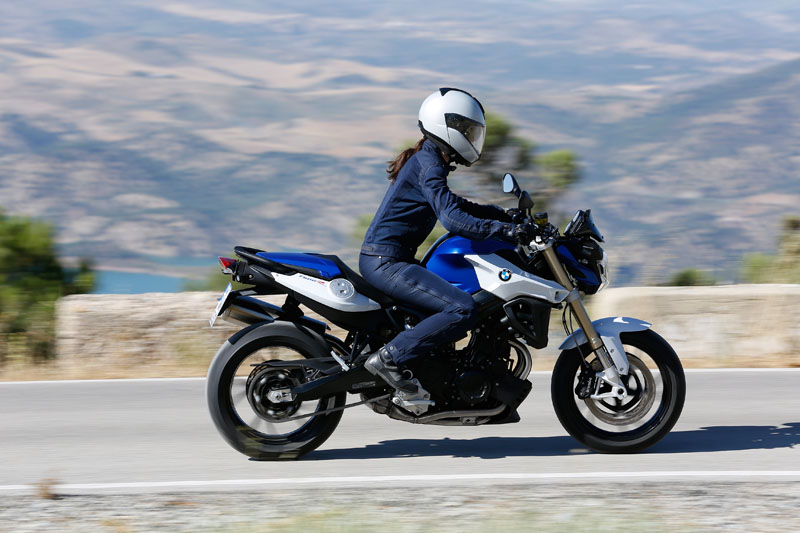 5. One last option.
An ideal way to try on the gear before buying is to attend a rally or event where the apparel makers are attending with a booth. This way you can see what fits and talk to the company reps firsthand. Events like the Sturgis Motorcycle Rally, Daytona Bike Week, Americade, and the BMW MOA rally just to name a few, and consumer trade shows like the International Motorcycle Shows and the American International Motorcycle Expo are great places for not only trying on the gear and in some cases even getting measured for the right fit, but meeting the clothing reps and giving them your feedback. The motorcycle industry is one of those industries thats all about meeting its customers in person and listening to what they have to say. Get in touch with gear companies through their websites or Facebook pages; find out what their show schedule is and then make a point to visit them.
I deal with most of the motorcycle clothing manufacturers testing gear and offering feedback to them and I can tell you that most are eager to hear from its customers and future customers. I like to think of myself and all of the women riders today as pioneers in a sense in that we are helping the gear makers get better at what theyre offering and how theyre making it available to riders.
This part of the industry is truly still in its infancy. Motorcycle gear manufacturers have really only been making womens specific gear since around the year 2000. I have been privy to many early versions of women's gear and can tell you for certain we have indeed come a long way, but the industry, when it comes to women's offerings and its availability, is certainly not where it needs to be.
Resources
Joanne has put together a comprehensive list of companies on her website that manufacture protective gear for women. You can access it at this link: GearChic.com. Joanne adds, "I know it's difficult to figure out what women need and where to start, but that's why I started my website: to help women riders figure out what's available on the market and most importantly how the gear should fit. I know I can't provide details on every woman's specific needs for motorcycle gear but I'm here to provide personalized recommendations based on a women's size, measurements, riding needs and budget."
Personalized Service
Email Joanne at info@womenridersnow.com and she will work with you to guide you to choosing the right sizes the first time to minimize shipping and returns.
Now, I want to hear from you! I know you have an opinion on this. Please post it in the comments section below.