I just returned from the American International Motorcycle Expo (AIMExpo) in Orlando, Fla., where I was introduced to several new lines of women's motorcycling riding gear at the Cycle Gear booth. I love the fun styles, performance features and great prices. I think you will too! Many of the items are on sale right now with deeply discounted prices so get shopping!

Some of the women's motorcycle apparel items featured at the Cycle Gear booth at the AIMExpo.

Check out the photos below showcasing one or two items from each collection. Use this as a guide to explore more items in each collection.
Street amp; Steel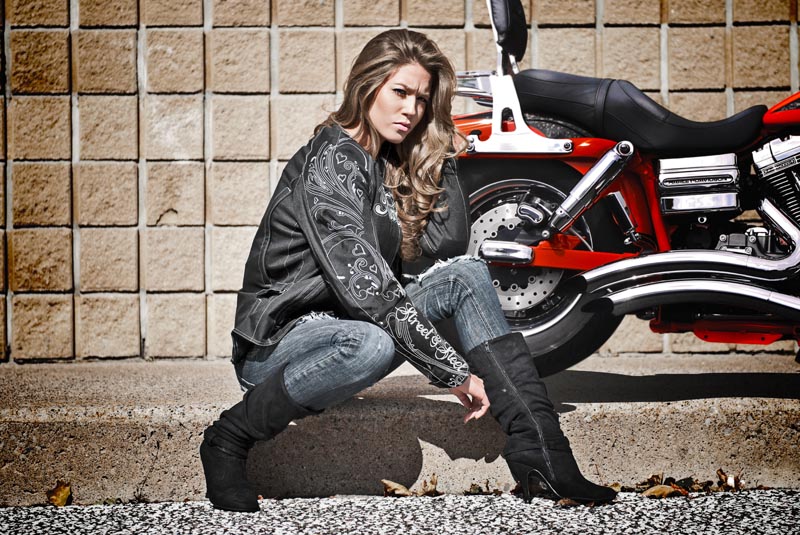 Street amp; Steel is a line of leather and textile cruiser style riding gear for women motorcyclists. Model is wearing the Street amp; Steel Heart Throb textile jacket with removable armor in shoulders and elbows. Available in sizes small to 3XL, comes in black (shown) and white/pink, and sells for $149.99. We love her boots, but those aren't for sale.

The Street amp; Steel Victoria is a higher end leather jacket made of soft buttery leather and is cut to maximize the female shape. Features include a full sleeve removable liner, vents and reflective trim. Price is $249.99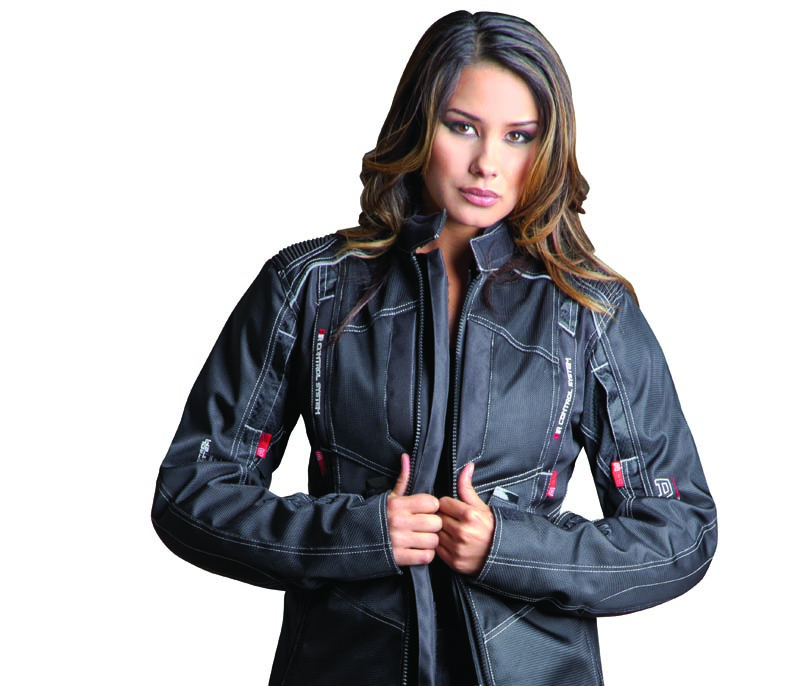 Sedici (pronounced Sa-dee-chee) is a higher end line of women's performance motorcycle riding gear encompassing ultra stylish textile items like this three-season Alexi jacket and pants. Sedici gear comes
with a lifetime guarantee!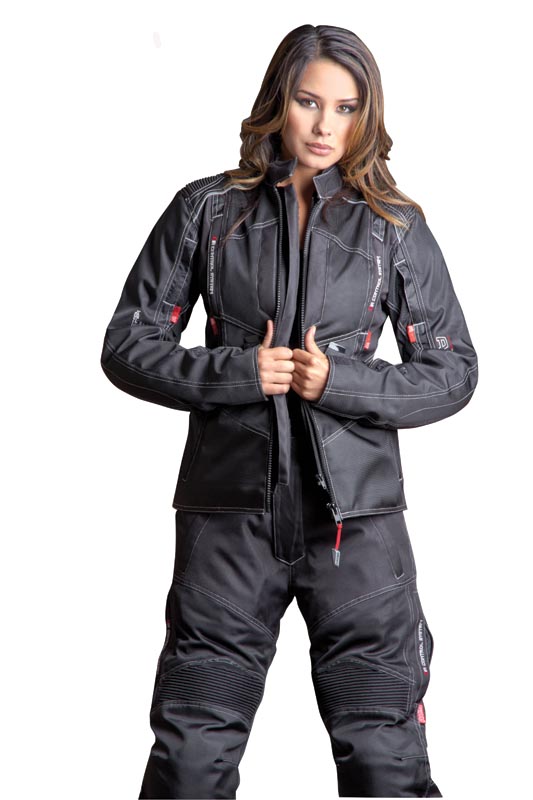 The Sedici Alexi jacket and pants are loaded with features you'd expect from an outfit that you can ride in from spring to fall including high quality abrasion resistant textile construction, waterproof, venting, lots of pockets, armor, removable liner and generous sizing. And the price is so much lower than the competition: jacket is $199.99; pants are $149.99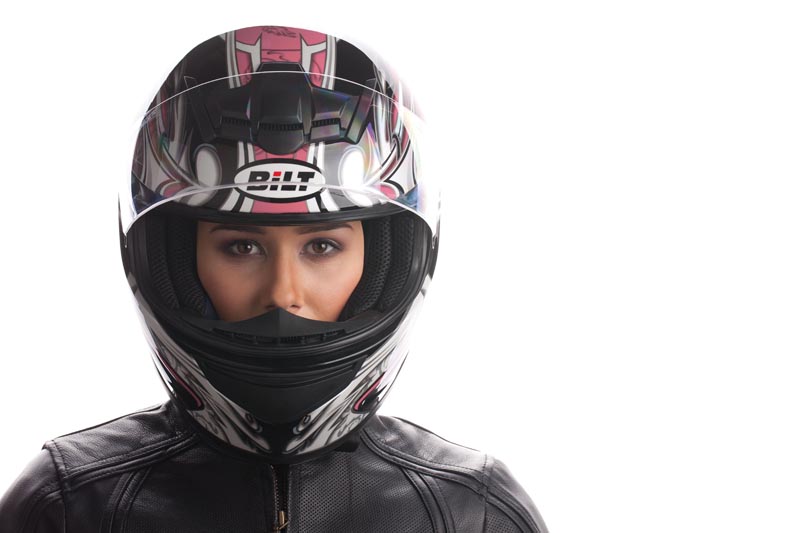 BiLT is a collection that includes helmets and both leather and textile items. This BiLT Racer helmet is on sale right now at $59.99 (nearly 50 percent off!). Comes in this color combo as well as four others with generous sizing.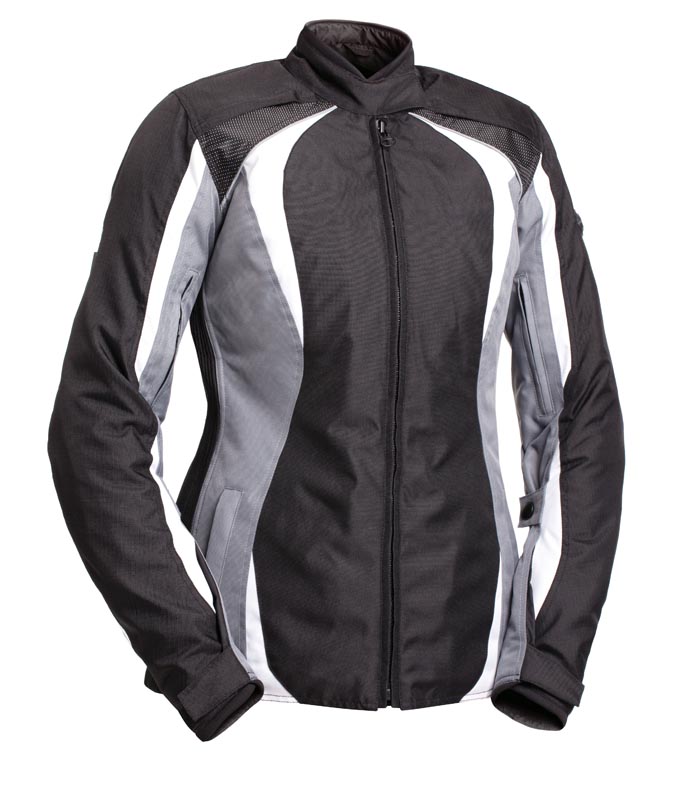 The BiLT Tempest is a waterproof textile jacket with reflective panels, a liner, vents, armor and so much more including a 5-year guarantee. And it's on sale right now at $99.99 (down from $199.99). Sizes: XS to 3XL.
With cold weather riding upon most of us now, wearing base layers designed for the movement needed for motorcycling is key. Freeze-Out is the name of the thermals shown below.
Freeze-Out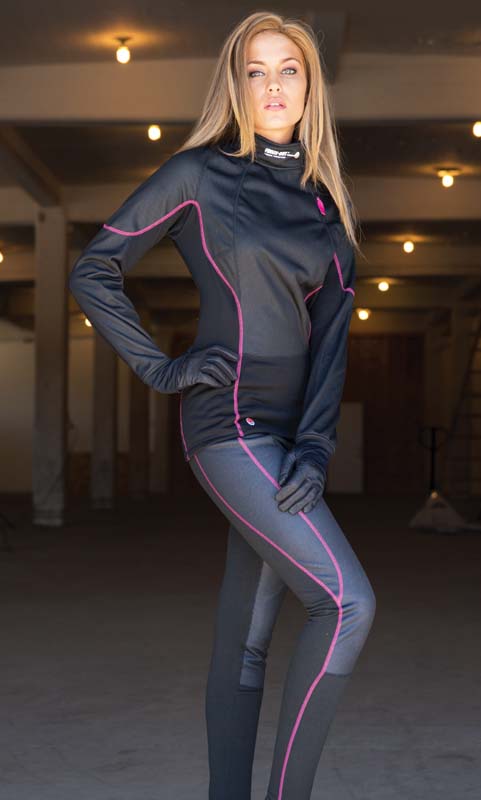 Freeze-Out layers block wind and retain warmth allowing moisture to escape. The top is on sale for $24.99
and long johns are sale for $19.99. There's even a women's top layer with removable sleeves
called the Zipped Gilet, so be sure to look that up.

All these items are available from Cycle Gear—an online retailer that also has more than 100 retails stores across the U.S. The sale prices listed are current as of this posting. Visit CycleGear.com to shop these items as well as other styles listed under these brand names.
Note that these brands are Cycle Gear's "house" brands so they can only be purchased through Cycle Gear. The company is very customer friendly offering a 100 percent satisfaction guarantee and a no-hassle returns and exchange policy. We love that. Check them out and tell them WRN sent you!
Related Articles
Review: Joe Rocket Cleo 2.2 Mesh Jacket
Review: Harley-Davidson Pink Label 3-in-1 Jacket, Chaps, and Gloves
Undergarments Designed for Women Riders