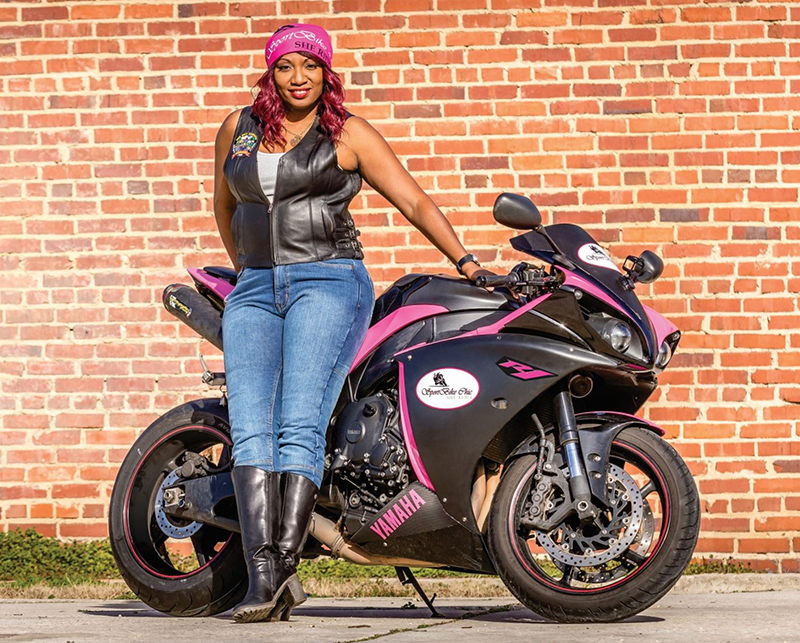 Riders come in all shapes and sizes—especially women motorcyclists! Curvy here, flat over there, high waisted, low waisted, inseam challenged, long in the torso … the list of issues that perplex the industry of makers of women's motorcycle clothing is long. So many women don't fit a one-size-fits-all off-the-rack mold.
But one thing applies to all ladies—they want to be protected while riding their motorcycles in gear that looks good and fits well. We received a lot of great feedback from our recentstory about women-owned motorcycle apparel makers, notably aboutthe clear void for women who need larger sizes. So we went looking and found two more women-owned apparel makers. This article highlights some of their protective clothing options for curvy women.
We also took the opportunity to chat with these two vibrant entrepreneurs. Read the highlights in a special WRN Qamp;A section here. Then be sure to visit each company's website to see the other cool products they offer … you might be surprised!
---
Raven Rova
Karleen Eberle started her company, Raven Rova, when she couldn't find gear that fit her curves, looked good, and offered protection to the level she demanded. She found that many other women were saying the same things, like, "I cant find anything that fits my thighs/butt/curves," and "I dont want to look like a dude!"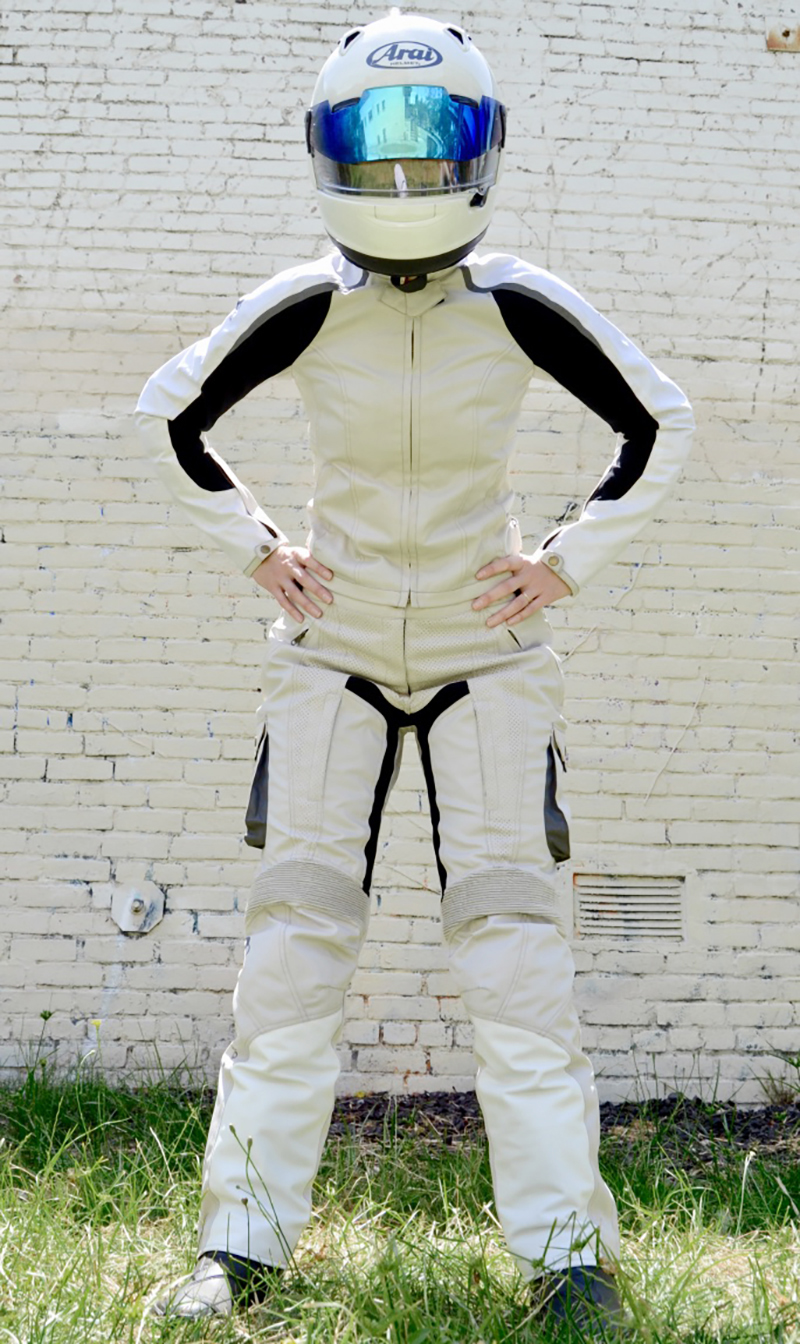 The highly functional, good looking Falcon adventure pants are made from water-resistant 600 Denier Cordura, feature leather panels for extra abrasion-resistance, and come with CE-1 armor in the knees and pockets for armor in the hips.
Women want comfort and the Falcon pants have it! Designed with stretch panels in the knees, waist, and inner thigh, these pants offer flexibility which translates into comfort. Riders will keep cool with zippered vents, perforated leather panels, and air flow athletic mesh lining.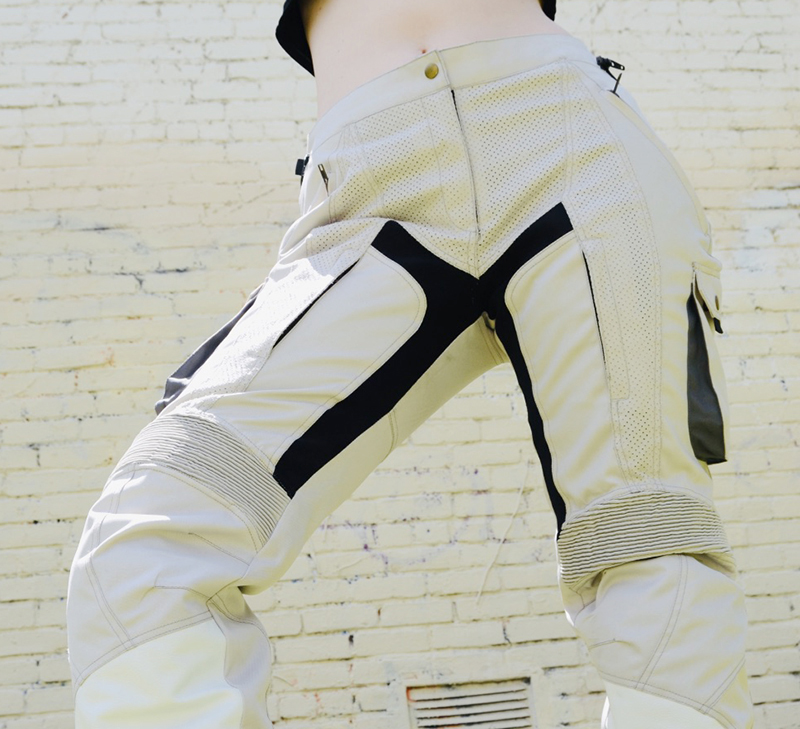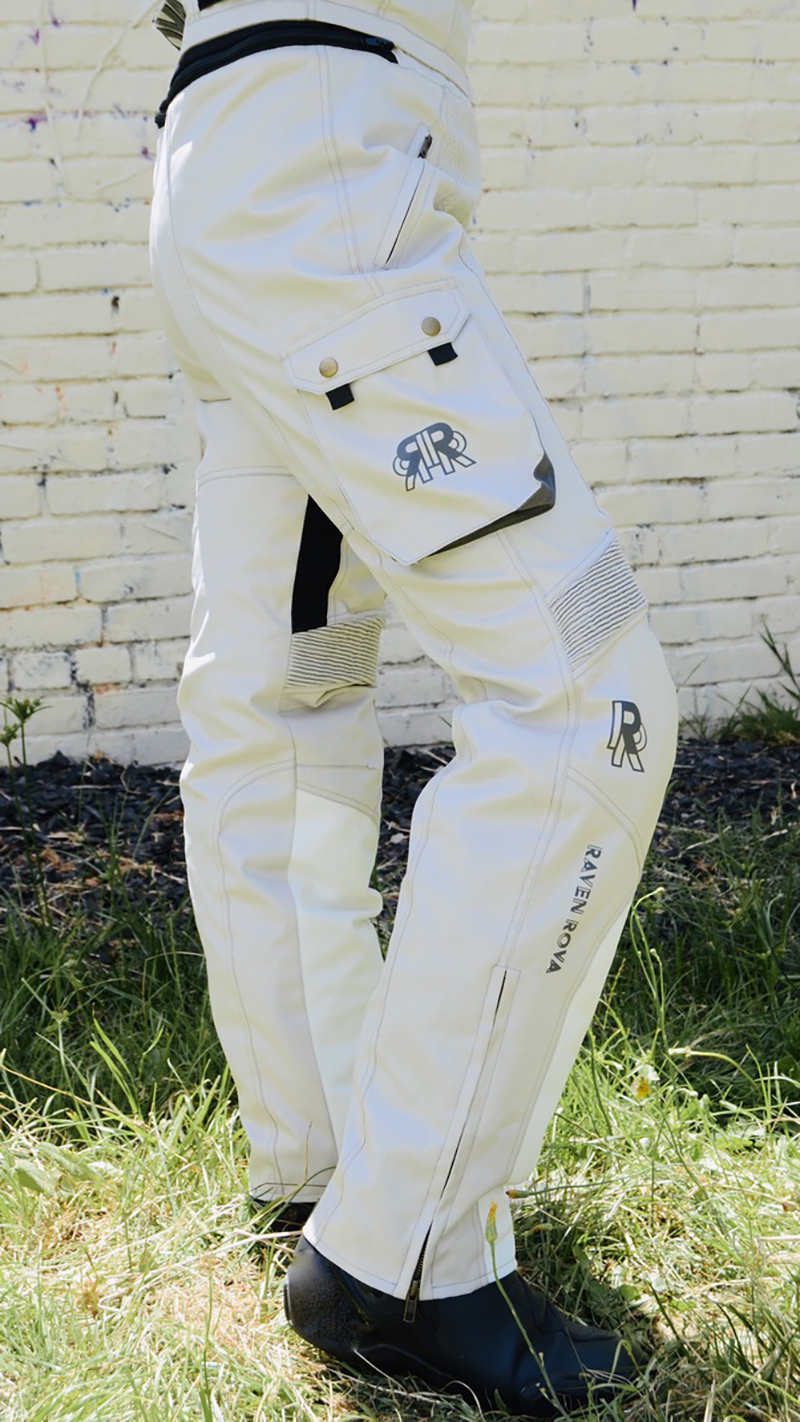 Other great features of the Falcon pants include adjustable waistband tabs with Velcro, YKK metal zippers, boot zippers, and lots of storage. Riders who worry about low hot pipes will appreciate the leather "anti-melt" panels on the inner shins that wrap around to the back of the leg.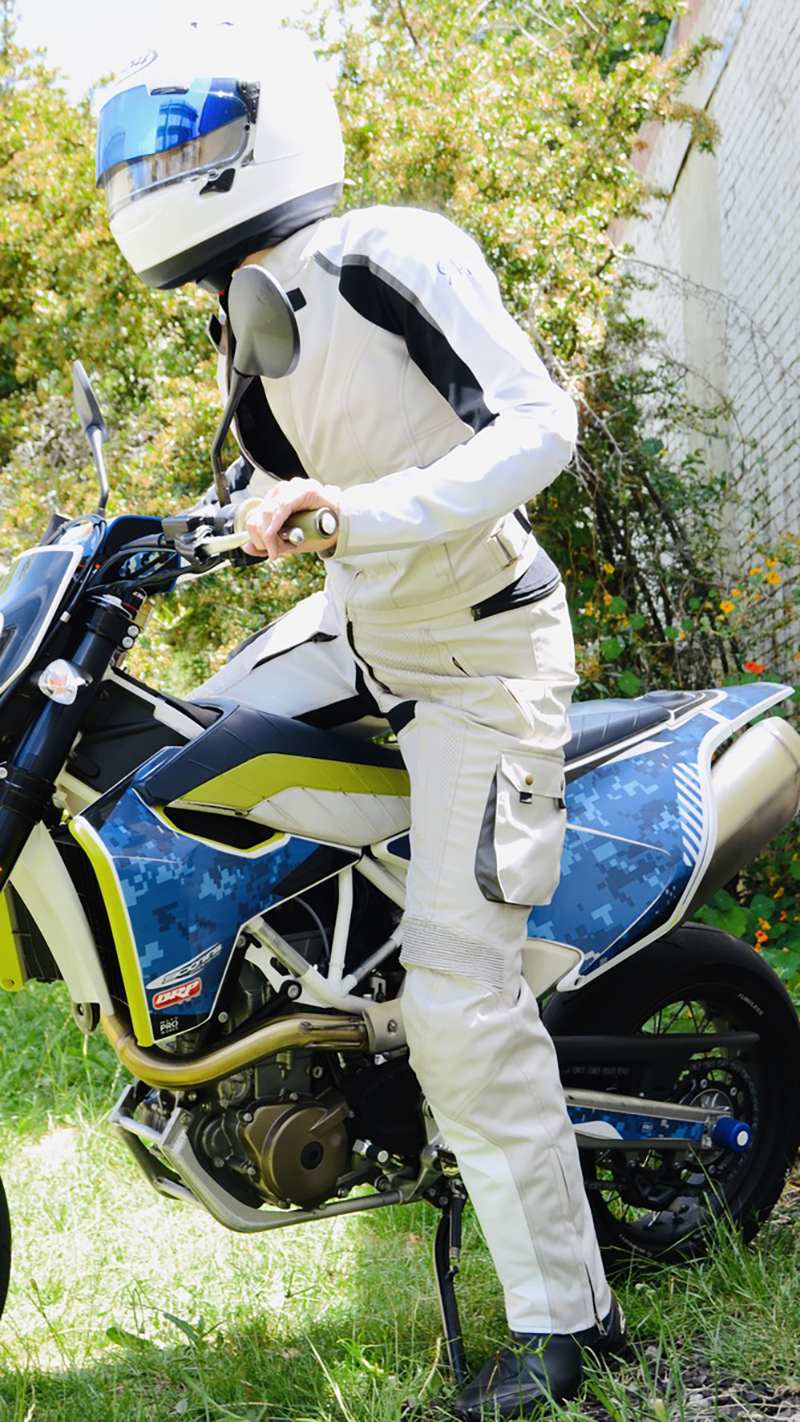 If the white Falcon adventure pants aren't your style, perhaps Raven Rova's stretchy black textile "Raven" pants will suit your taste. These are stylish, flattering, and comfortable with high-tech protection. Again, the material is 600 Denier Cordura with 3 percent elastane added for that comfy stretch without sacrificing durability.
Like the Falcon pants, the Raven features removable CE knee armor, pockets for hip armor, YKK metal zippers, boot zippers, zippered vents, adjustable "stretch function panel" waist tabs, heat resistant inner leg panels, and pockets. A waterproof-lined membrane keeps water out.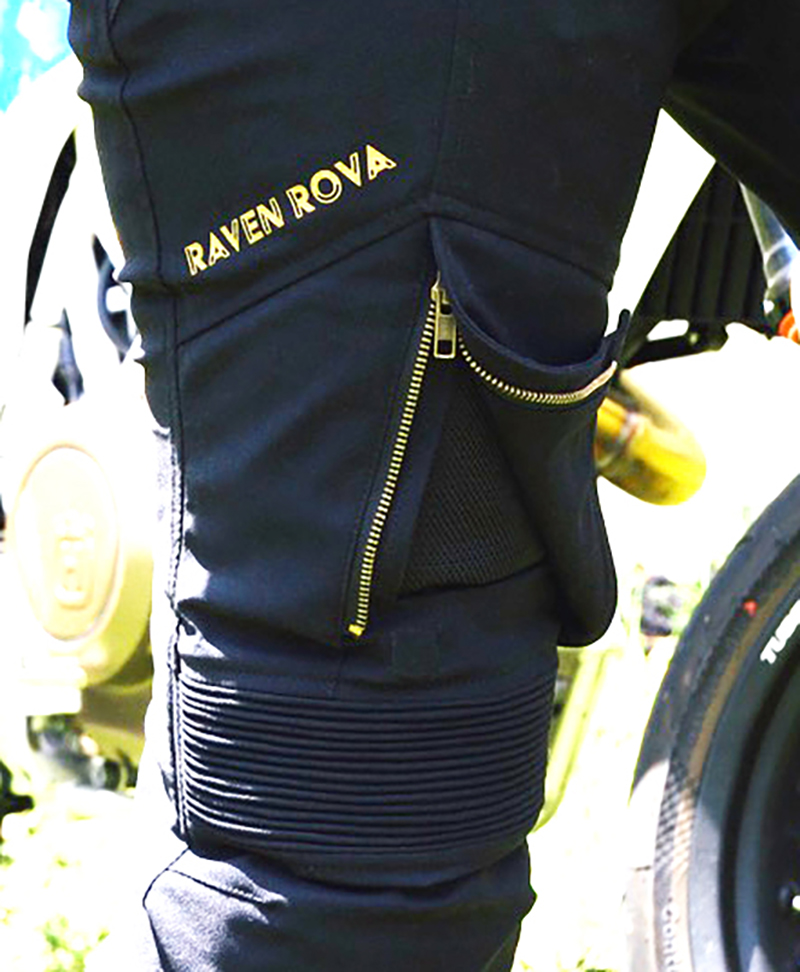 The Raven pants cost $259, and come in sizes 6 to 20. Check out Raven Rova's website to see the Raven leather jacket, which retails for $510.
We would be remiss if we didn't include Raven Rova's Phoenix blood red leather motorcycle jacket. Powerful and protective, if you want a stylish piece of gear that really stands out, this jacket is worth a look. Kathleen experienced a three-car length slide in this jacket during a hit and run. She stood up and simply walked away.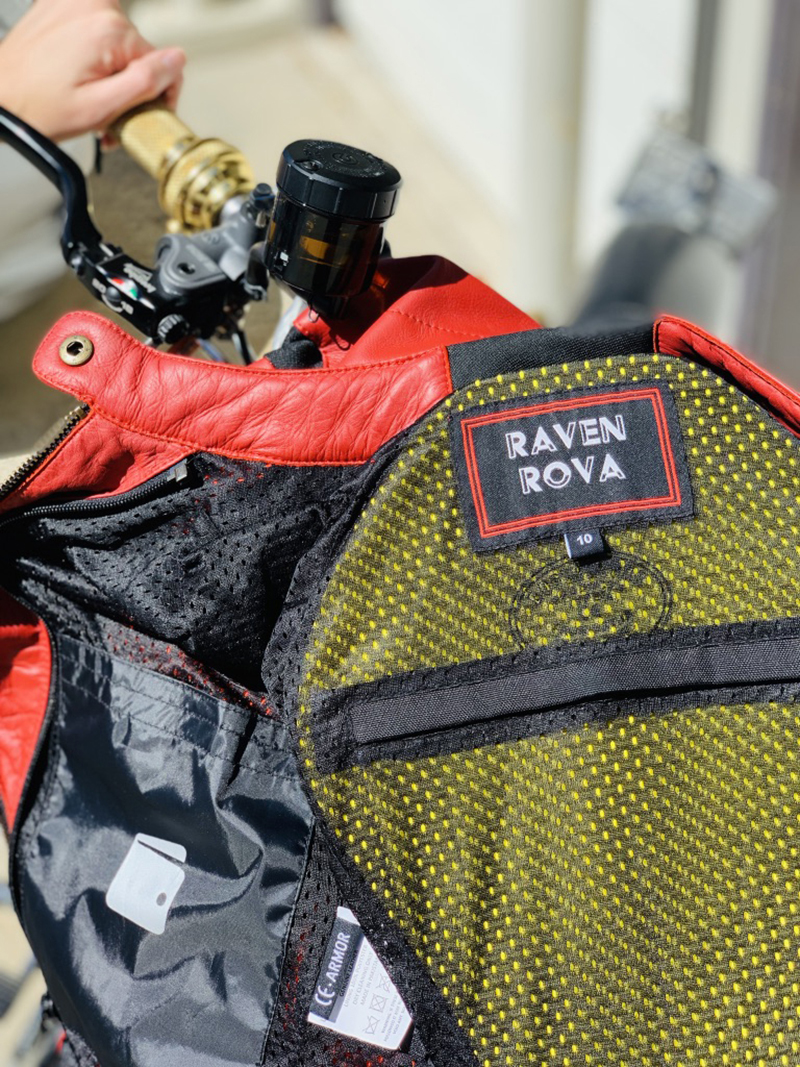 Available in sizes 8 to 18, the Phoenix jacket features an athletic mesh lining, YKK metal zippers, zippered pockets, vents, and a removable quilted liner. The jacket retails for $518, while the matching leather Phoenix pants go for $403 and come in sizes 6 to 20.
Raven Rova pants and jackets all come with zippered connections and are interchangeable with each other. Not all styles are yet in production but custom orders are welcome. Please visit RavenRova.com to see more, and feel free to contact Karleen with your questions and queries.
---
SportBike Chic
WRN readers may recall seeing SportBike Chic products and meeting its founder, LaShundra Rucker, when we awarded her Charlotte Motorcycle Tank Purse as women's favorite must-have tool or gadget at the 2019 AIMExpo. In addition to the unique and stylish purse that uses magnets to adhere to a metal motorcycle tank, SportBike Chic offers protective jeans, shirts, and hoodies sized to fit a variety of women's shapes and sizes.
"When I needed protective motorcycle gear, specifically jeans, I couldn't help but notice there were few options available in my size," she says. "When I didn't want to wear regular jeans that exposed too much when I leaned over, the SV version of SportBike Chic jeans was developed. These have the extra lip in the rear to prevent that unwanted exposure, but they are soft and comfortable to wear."
LaShundra continues, "Essentially, my needs are the needs of a lot of women riders, regardless of the type of motorcycle they ride. Safety gear that fits tends to be indiscriminate of the type of bike you ride."
SportBike Chic's protective riding jeans look and feel like regular jeans and include CE Level 1 armor. Made with thick but comfortable 11.5 ounce cotton with spandex, the mid-rise skinny jeans have a soft and durable outer shell and incorporate abrasion-resistant DuPont Kevlar lining.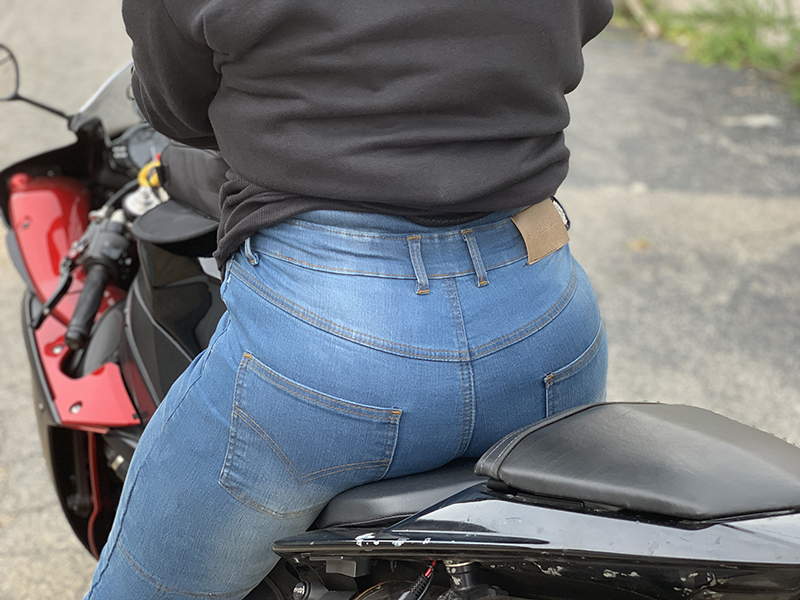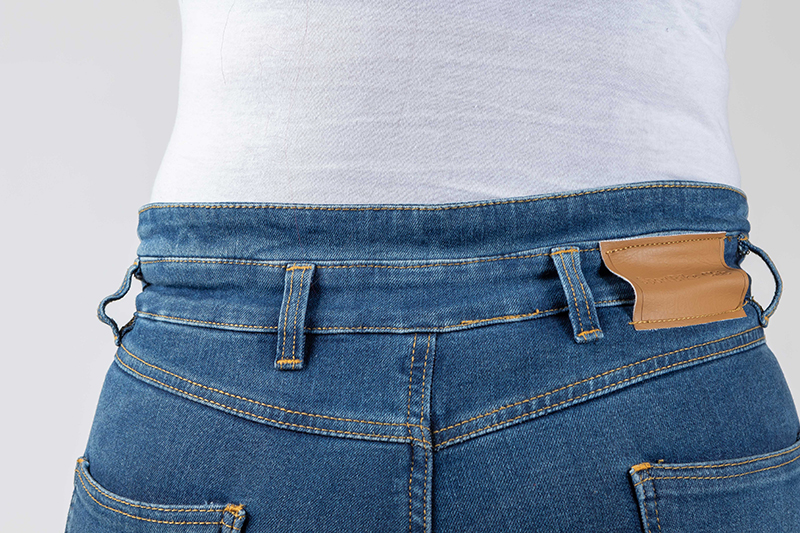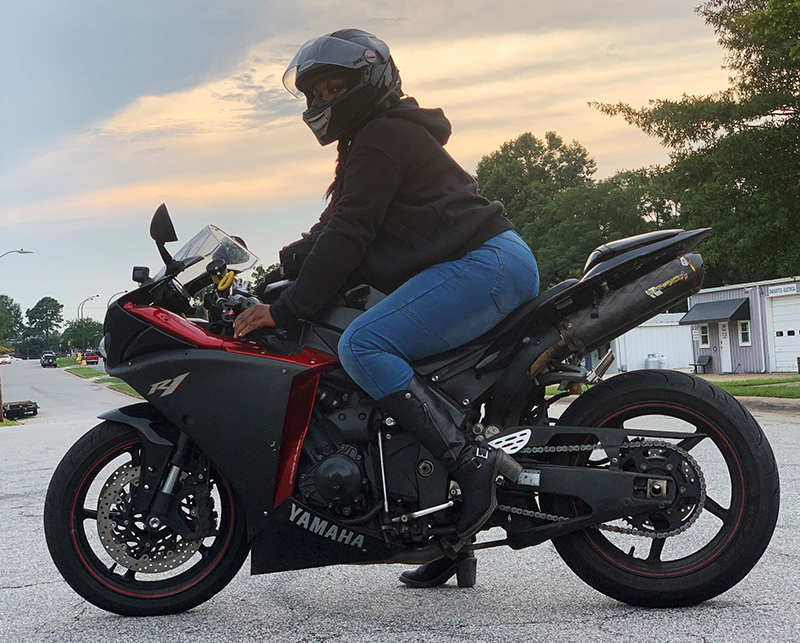 LaShundra adds, "Women are most concerned about the way things fit. We want to be as safe as men when we ride and don't want to sacrifice style all the time either. While we don't need forgiveness for our curves, we do need it for our apparel to best accentuate our curves. We can all go grab a regular pair of non-protective jeans and ride in them. Many of our female customers have told me they can only find motorcycle gear that fits by shopping in the men's section. That, for me, is a problem that requires attention."
SportBike Chic's Armored Hoodies (available with and without the hood) are thick and super-soft 100 percent cotton. These hoodies also include CE Level 1 removable armor and DuPont Kevlar.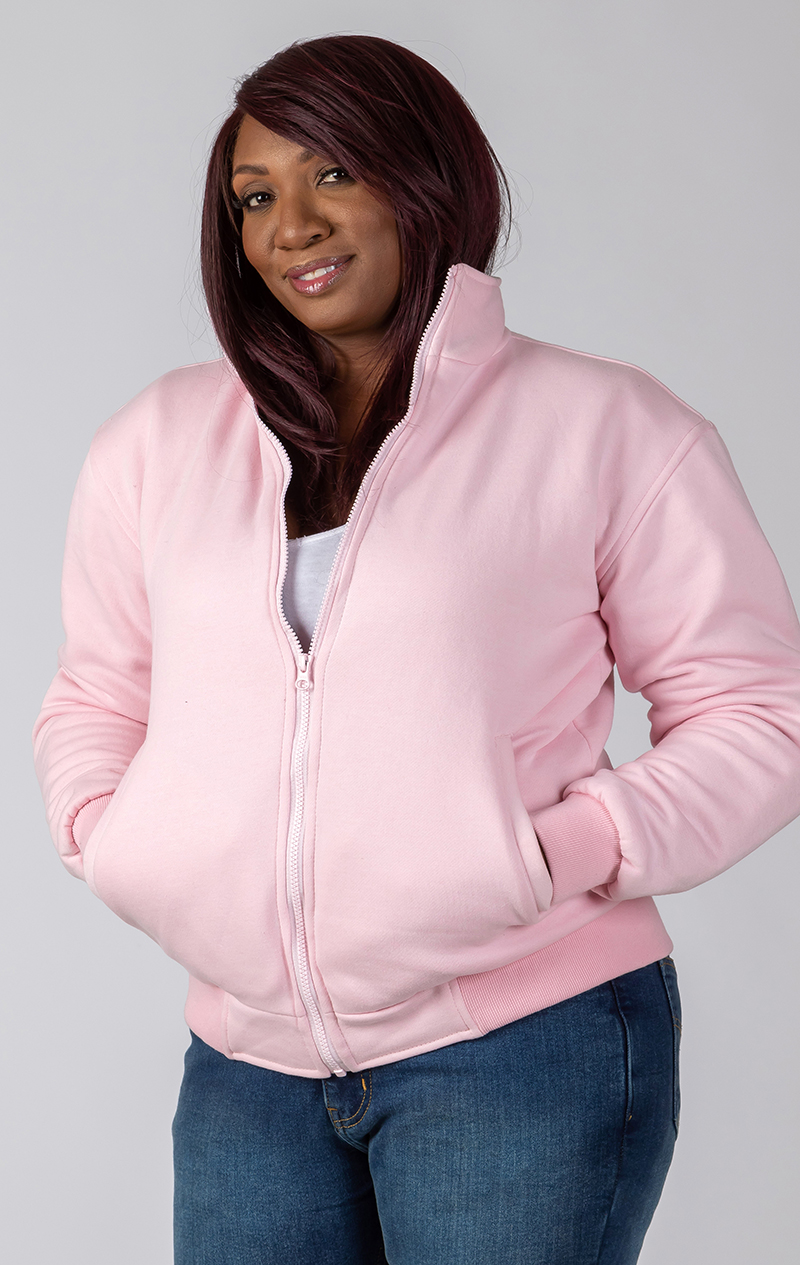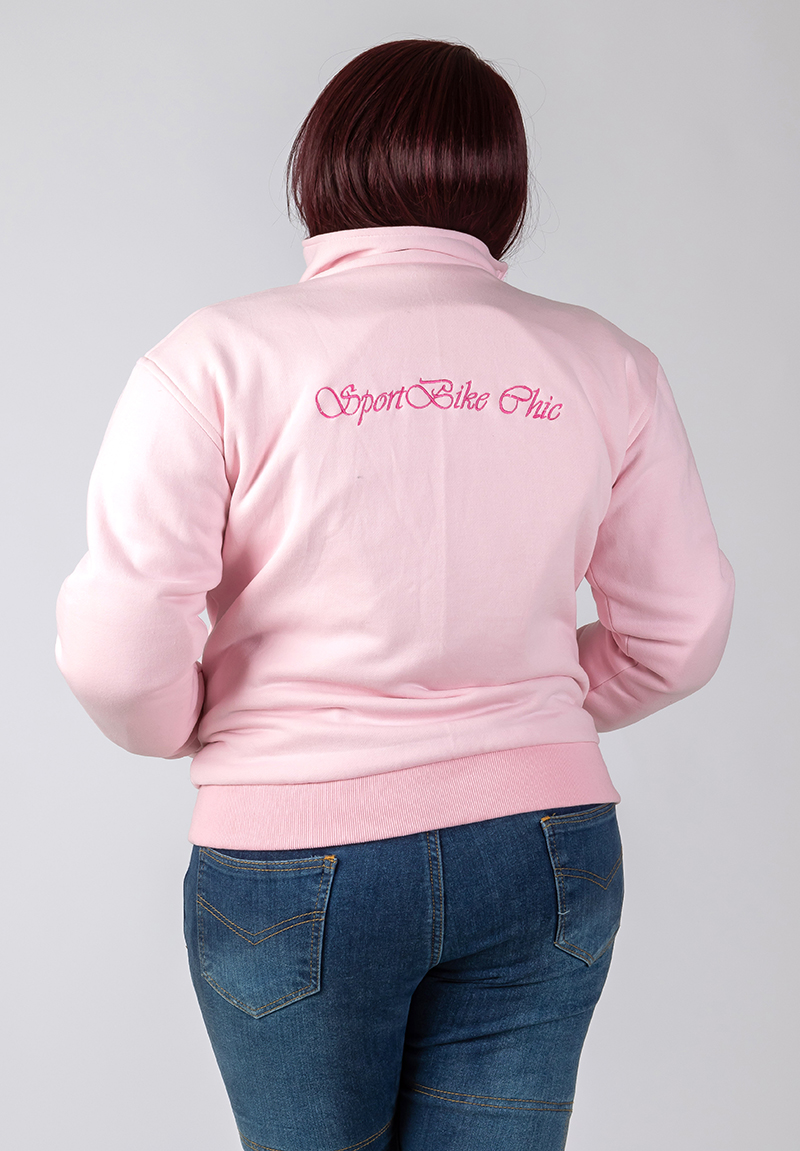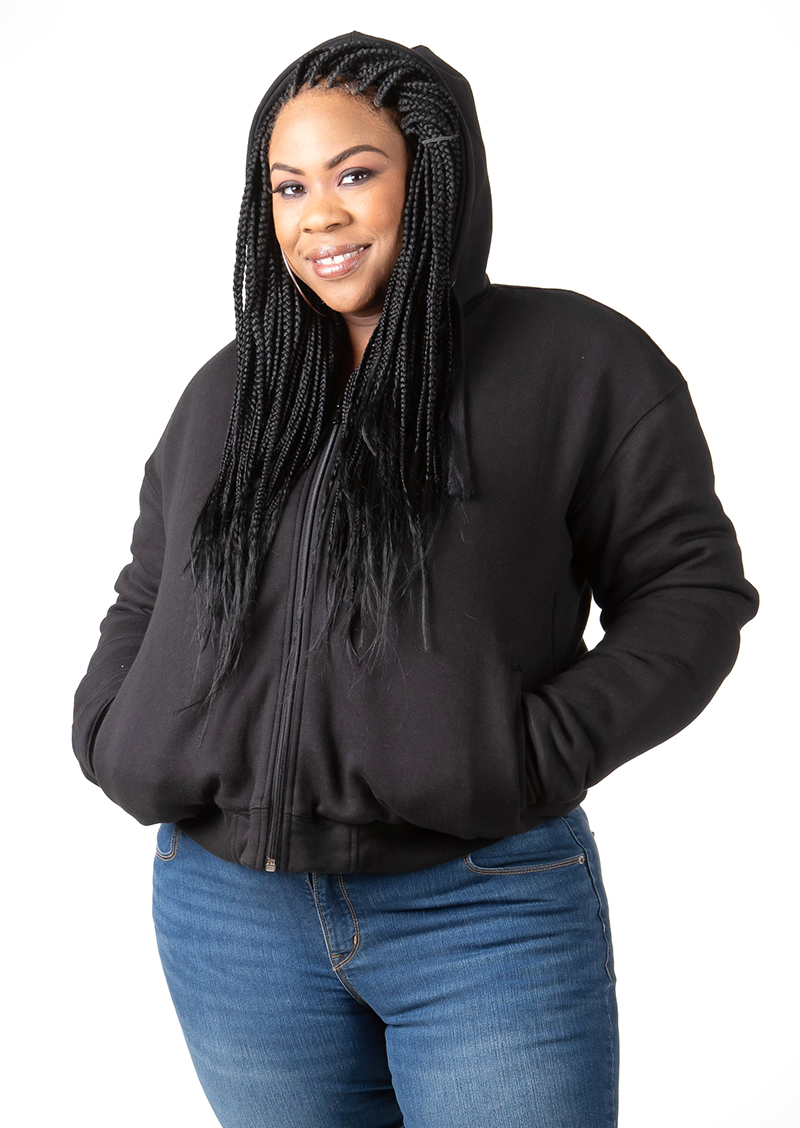 You can find SportBike Chic products at SportBikeChic.com, Cycle Max in Wilson, North Carolina, and Team Charlotte Motorsports in Charlotte, North Carolina. The return policy is 30 days full refund for unworn items with tags still attached.
You can order Raven Rova gear at RavenRova.com. Returns are valid 30 days from delivery. (Currently, all orders are delayed due to global pandemic.)
Related Articles
Qamp;A with SportBike Chics LaShundra Rucker and Raven Rovas Karleen Eberle
New Fashionable and Protective Womens Motorcycle Apparel
Women's Favorite Riding Gear, Products, and Accessories
Motorcycle Gear Reviews