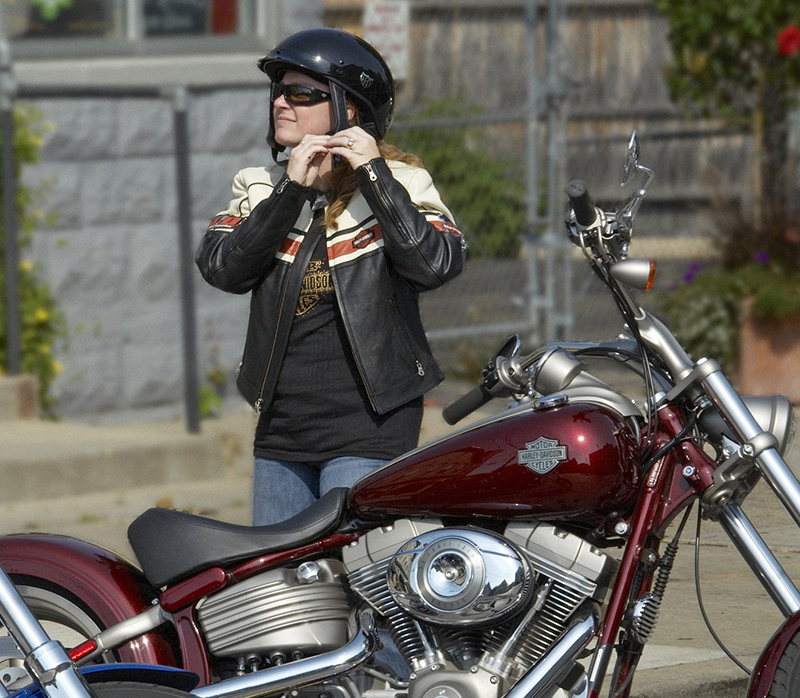 Hello. I would like to ask for advice about motorcycle gear for a "cold wimp" gal … myself!
I live in southern Oregon and would love to ride my motorcycle to work more often, but it's so dang cold in the mornings that my face and fingers go numb while riding. Then, when I leave work to ride home it's a totally different temperature.
I wear a full face helmet, men's jeans, and a protective Joe Rocket jacket. Would waterproof padded pants and jacket be warmer for the mornings?
I've only been riding for a couple years and feel safest with armored gear. The only advice I've gotten from friends is to "wear layers." A whole new set of pants/jacket/helmet will be quite spendy, so I'm looking some guidance to hopefully make a sound money decision. Thank you in advance for any suggestions you may have.
Lisa Leonard,
Keno, Oregon
Please share your advice in the comments section below.